Although VinFast has only been established for just 5 years, it has come a long way with dozens of car models in all segments. Currently, the Vietnamese brand is focusing on electric vehicles.

VinFast – the young Vietnamese car brand was established in 2017 but after only 2 years it completed the construction of the factory and nationwide dealer network, and launched quality, reasonably priced models.
After 5 years building its name with the Lux A and Lux SA duo as well as the small-sized Fadil model, VinFast officially announced the cessation of petrol car production to focus on electric models.
In the Vietnamese market, besides a small number of Lux A cars being sold by some dealers under a clearance sale program, the list of VinFast's business products is rich, including the following models: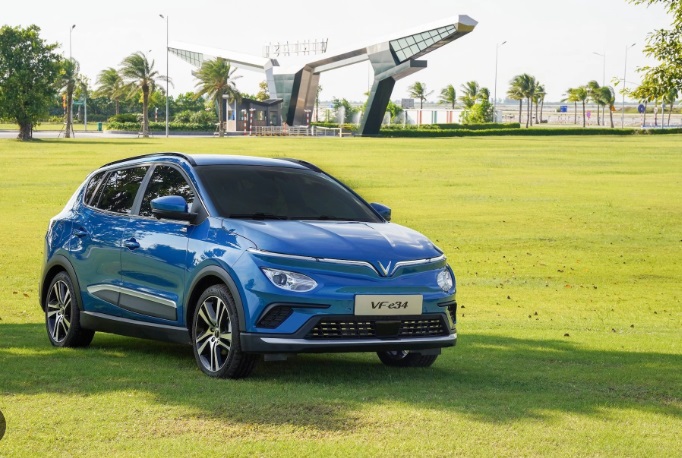 VinFast VF e34 – the first electric car model of VinFast appeared in late 2021, setting a record with over 3,600 orders placed on the first day of launch. The car was developed based on the platform of the American GM Bolt model, belonging to the B-segment CUV. VinFast e34 currently has a starting price of 710 million VND, competing with rivals like Kia Seltos, Hyundai Creta or Mazda CX-30. The car stands out with its spacious interior, flexible operating range of nearly 300km per full charge, and proven durability and reliability over time.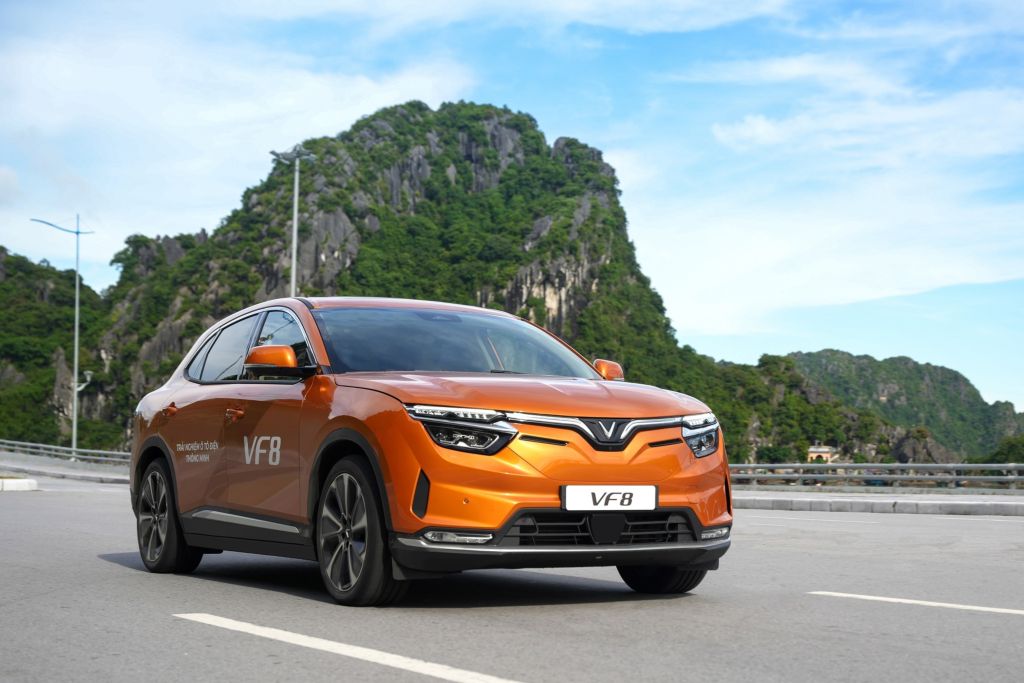 VinFast VF8 – the electric crossover model introduced by the Vietnamese brand in 2021 and began delivery to customers in 2022. VinFast VF8 is currently listed with a starting price of 1.1 billion VND, competing fiercely with Hyundai Santa Fe, Kia Sorento, Honda CR-V or Mazda CX-8.
Besides its powerful and smooth performance, VF8 also stands out with its 10 airbags safety system, advanced ADAS driving assist package, and the ability to travel over 400 km per full charge. With the advantage of a dense charging station network across the country, VF8 is gradually making a name for itself thanks to its reasonable price and a list of premium conveniences.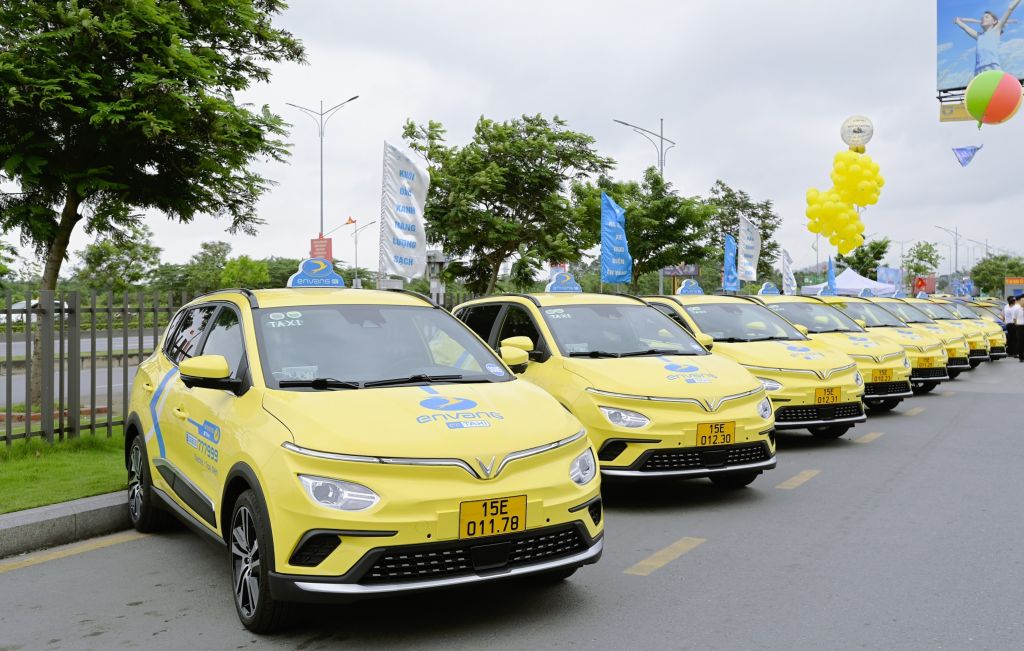 Recently, along with VF e34 and VinFast VF8 continuously signing many bulk car sales contracts, VinGroup even stepped in to establish a technology car company called Taxi xanh GSM. Not only using VinFast electric cars, GSM's ambition also extends to renting out vehicles to other taxi companies to serve their businesses.
VinFast VF9 – the big brother SUV model was delivered right after VF8 in 2023. In terms of size, the car is equivalent to D-segment SUVs such as VinFast Lux SA, Toyota Fortuner or Mitsubishi Pajero Sport. Positioned as the most premium electric model of the Vietnamese brand to date, VinFast VF9 possesses modern design, advanced safety features, spacious space for 7 people, and superior convenience.
With the ability to travel continuously up to 420km per full charge, 402 HP – 620 Nm of power, 4-wheel drive system for an acceleration time from 0 to 100km/h in just 7.5 seconds, ADAS safety package and 11 airbags, VinFast VF9 confidently competes with any rivals in terms of performance and safety.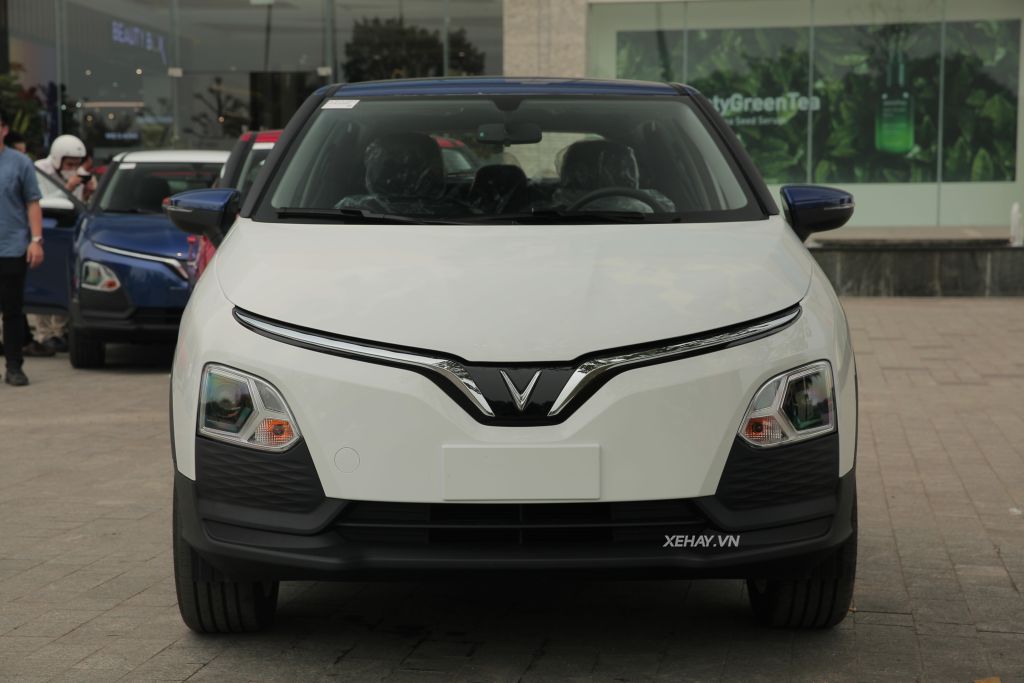 VinFast VF5 – the small-sized B-segment hatchback "baby" appeared not long ago and was handed over to the first customers in April 2023. The car has a compact size, solid and flexible performance, as well as sufficient conveniences compared to its competitors.
Particularly, VF5 has a price range of around 500 million VND along with a free registration fee policy for electric cars – which means it is equivalent to, or even cheaper than, current B-segment sedans like the Toyota Vios or Hyundai Accent when registered.
The affordable model targets urban users, with easy access price and the ability to travel over 300 km per full charge, enough for commuting within the city for a week without recharging, or for weekend trips without constraints.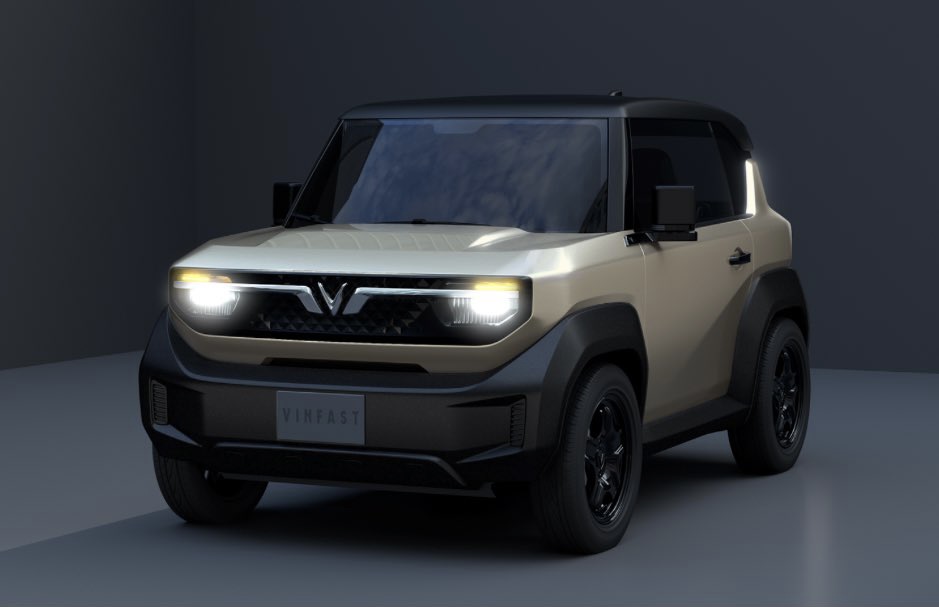 VinFast VF3 – the super small-size mini car measuring only 3.1m long was just uncovered by VinFast, aiming to serve the most basic transportation needs of the people. The Vietnamese brand said it will start taking reservations for the VF3 in the third quarter of this year and deliver the car in 2024. The eye-catching square design and promised features are expected to be very attractive in order to "popularize cars" among the people and become the "national car" of Vietnam.
Although the car has a size of only 3.1m, it has a catchy square design and still has space for 5 seats, but it will mainly target couples or single people.
Looking at the list of equipment, the VF3 stops at the sufficient level to ensure an affordable price. This is expected to be the car that will revolutionize the A-segment hatchback market, replacing the best-selling position that VinFast Fadil once achieved in 2021.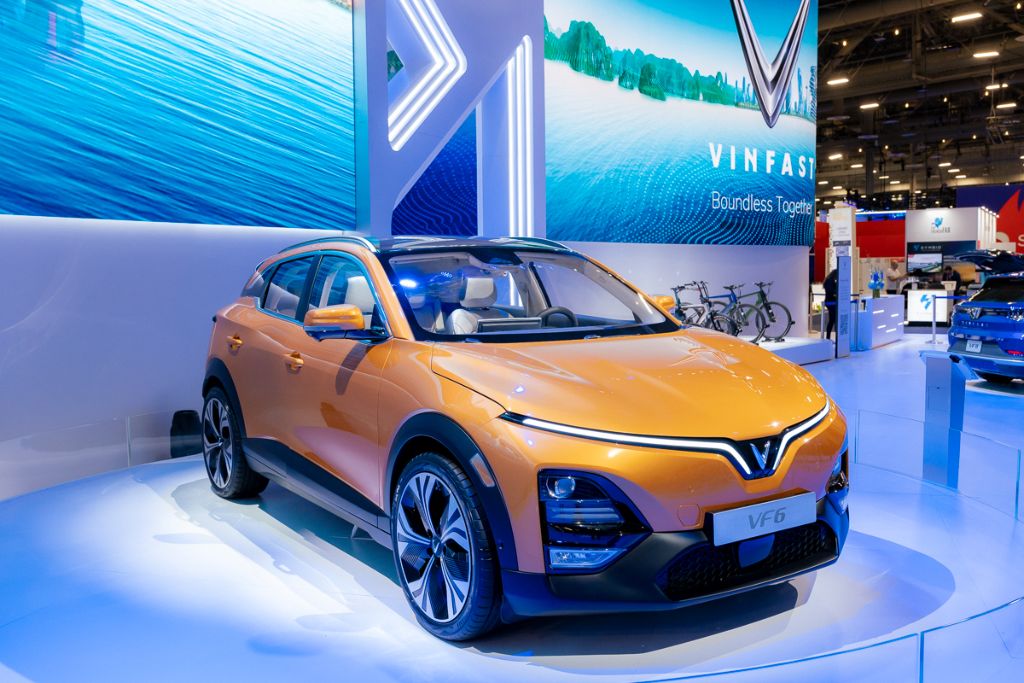 While VinFast VF6 and VF7 have been unveiled at the VinFast Global EV Day event earlier this year, VinFast VF4 – seems to still be an unknown. Based on its name, the size of the VF6 and VF7 duo also differs in terms of specifications. Specifically, VF6 is positioned in the B+ segment CUV, while VF7 is slightly higher – belonging to the C segment.
In addition to the size difference, the design of the VinFast VF6 and VF7 duo is similar. Both crossover models share the same exterior design and interior equipment. The specific features list will vary depending on each different version. Travel distance varies from 300 to over 400 km per full charge, depending on the version.
Recently, leaked images of VF6 and VF7 have been slowly appearing on social media: VF6 is being tested on the road, while VF7 is being transported on a truck, signaling that the handover date for both is not far away. Notably, many sources suggest that VinFast will soon unveil the VF6 and consumers will be able to start placing deposits for the car in July. The expected delivery date will be in 2024.
With "filling in the gaps" of its electric vehicle product range, VinFast promises to fill in the range from A-segment minicars to D+ segment SUVs. Besides electric cars, VinFast is also currently doing business in electric motorcycles, with names such as: VinFast Evo200 in the mainstream segment, Feliz and Klara in the mid-range segment, and Theon and Vento positioned in the premium segment.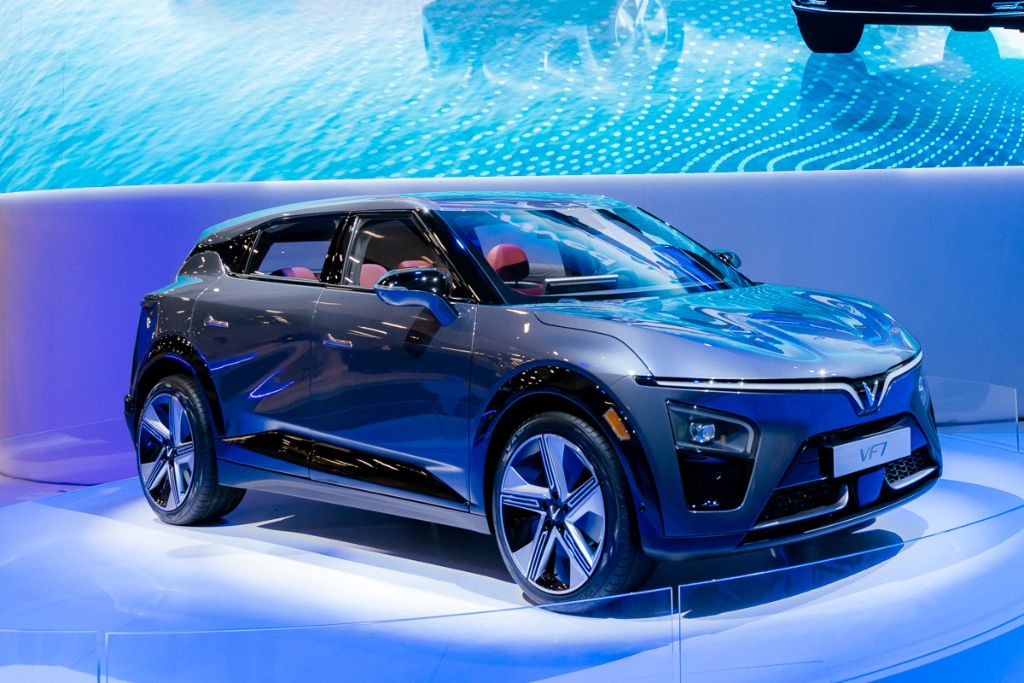 Compared to all other car brands currently in Vietnam, VinFast is the pioneering name in the electric vehicle field. While mainstream brands and even luxury brands are still testing the market with hybrid models or a few low-volume electric car models, VinFast made a bold move by completely switching to electric vehicle business.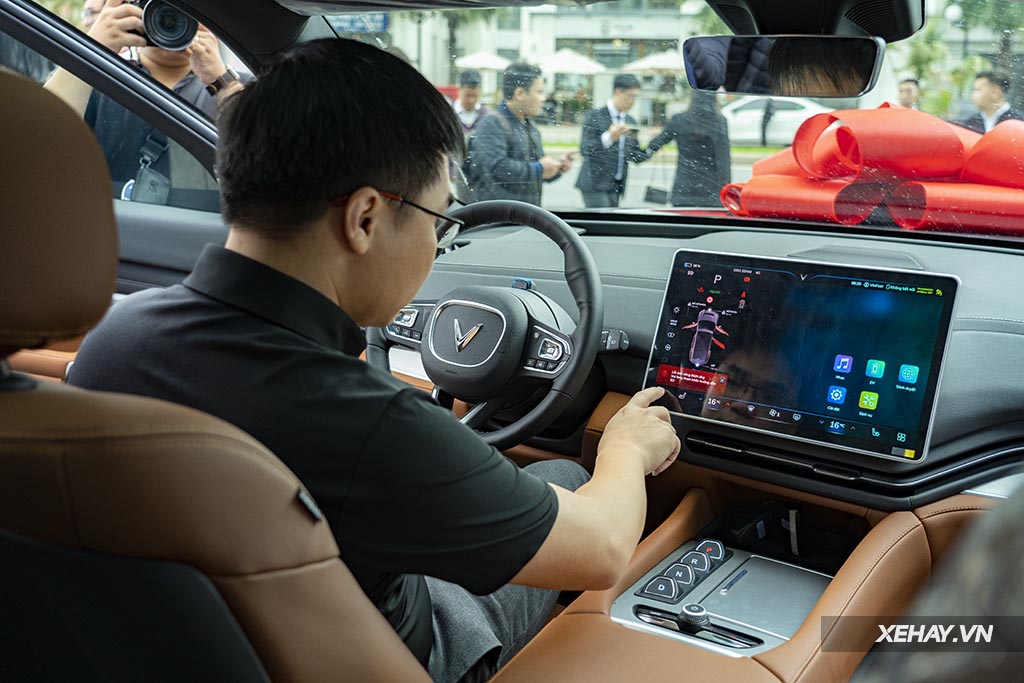 The company also invests heavily in charging infrastructure. The biggest advantage of VinFast at the moment is the dense electric charging station system nationwide, coupled with a unique battery rental policy to contribute to cost reduction while still ensuring the user experience. However, the majority of consumers still have the habit of using petrol cars – there is a certain difference compared to electric cars.
During the process of transitioning habits, many issues regarding charging infrastructure have emerged, from parking spaces for charging to priority order of using charging ports based on speed, as well as actively calculating the distance to match with the battery capacity for charging, which will take time for users to get used to.
Anh Phan (Tuoitrethudo)