I am a big fan of Ferrari, but recently, Mr. Dang Le Nguyen Vu has surprised car enthusiasts by continuously purchasing old Ferrari models instead of choosing new ones like the SF90, 296, or 812. Not long ago, he added a Ferrari 488 GTB to his collection, even though his garage already had a rare 488 Pista Spider.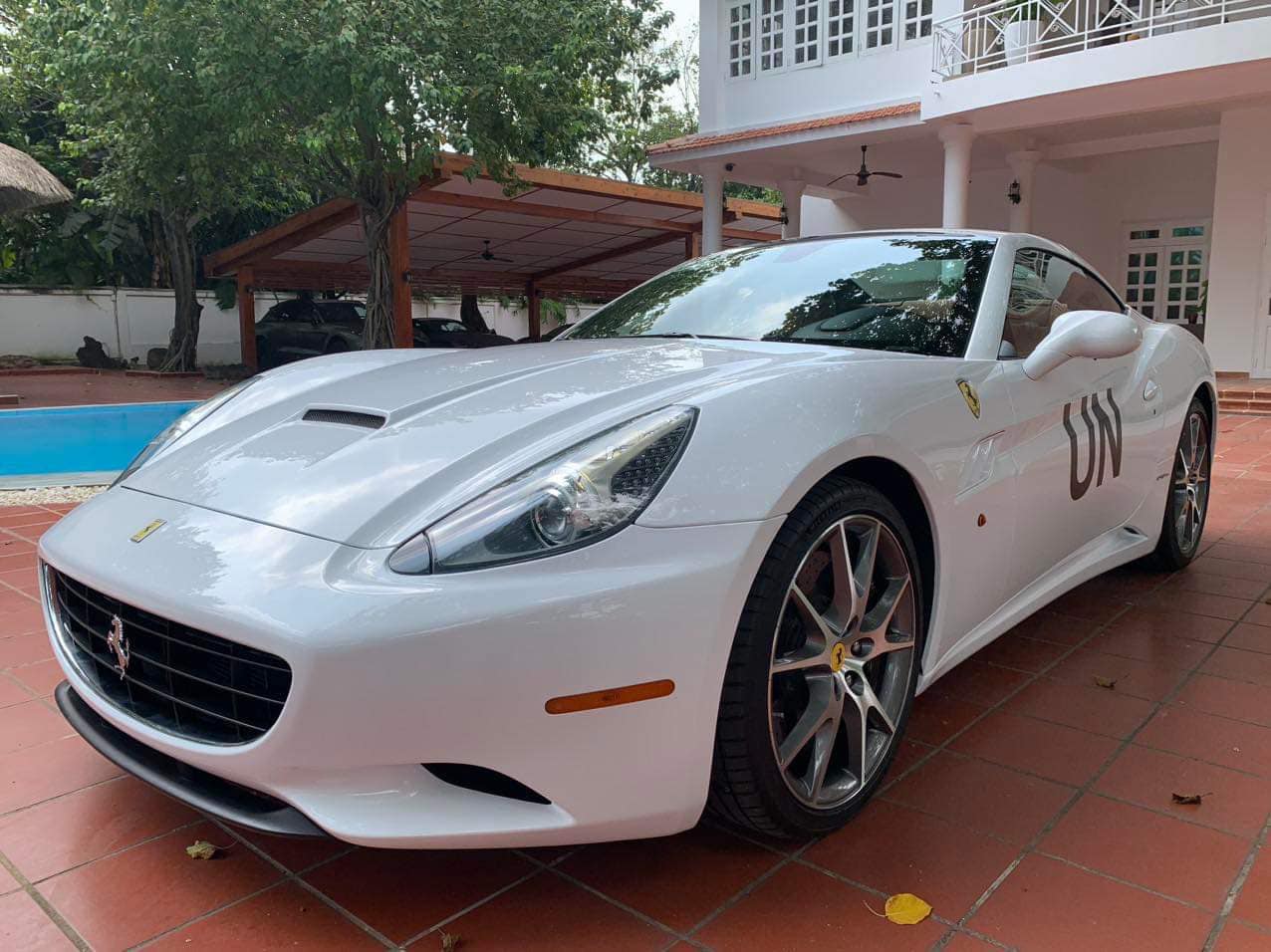 Recently, the dealership that has a close relationship with Mr. Vu has posted a series of images of a white Ferrari California with "UN" lettering on both sides of the car. These images subtly confirm that the car is owned by the coffee industry businessman. The backdrop of the photos is a house that has appeared multiple times with million-dollar supercars from the Trung Nguyen Group.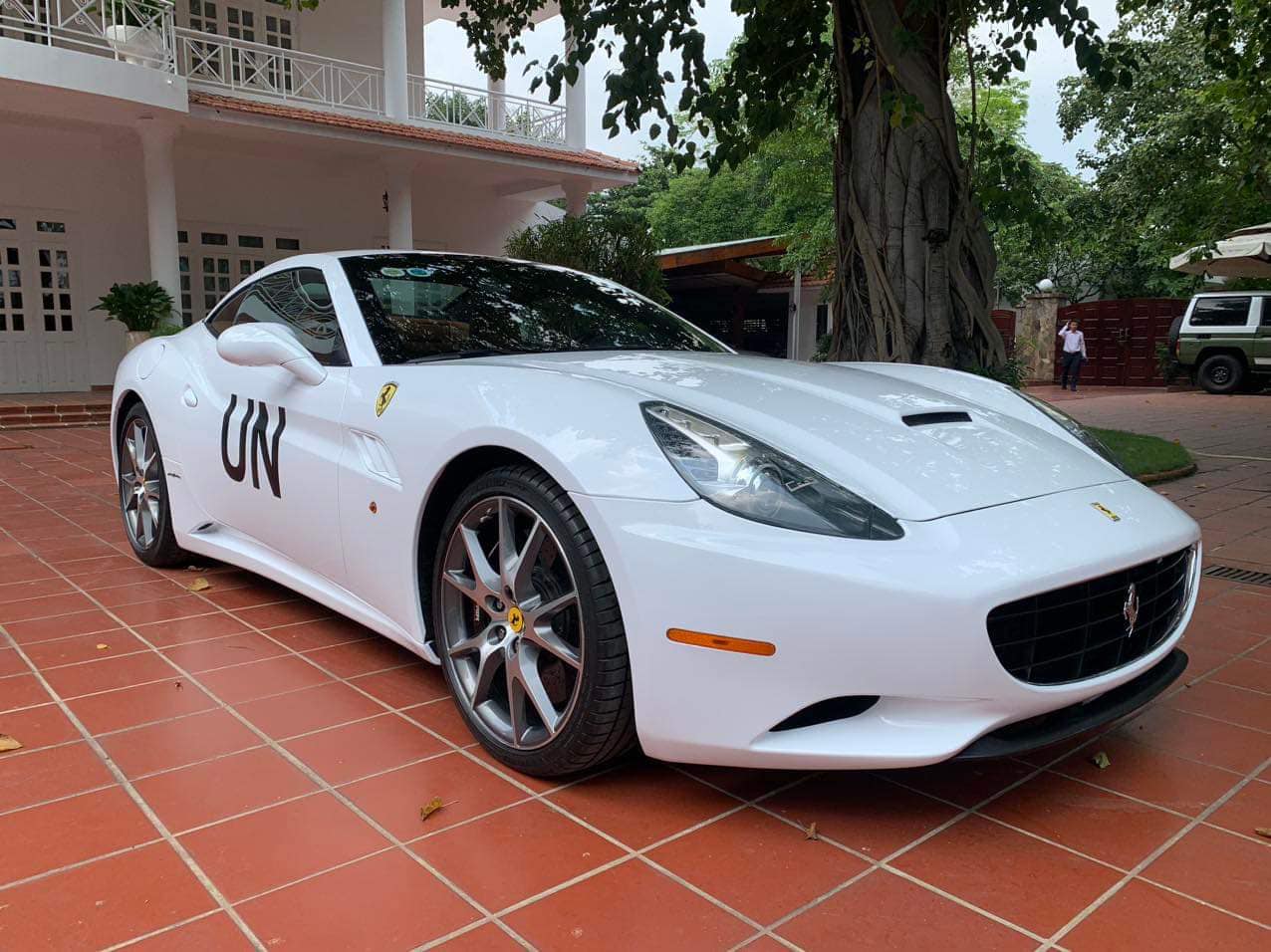 According to research, this Ferrari California is from the 2010 model year and is currently priced at around 10 billion VND. The original color of the car was Rosso Corsa, but it has been changed to white using a decal method. Despite its age, the car's odometer is still relatively low, with about 9,000 km revealed in May 2022.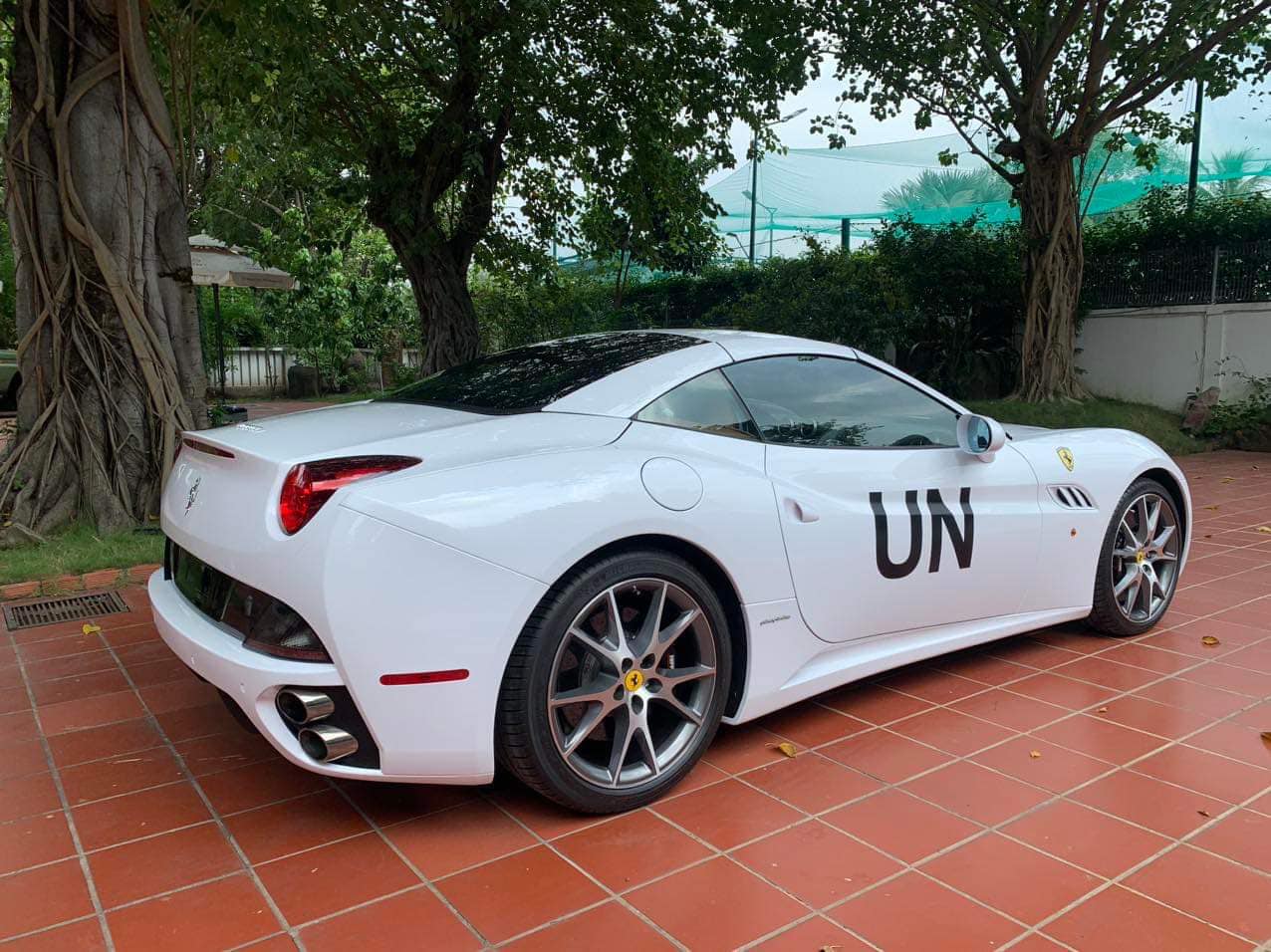 Up to now, 4 first-generation Ferrari California cars have appeared in the Vietnamese market, including one shown in this article, one in white, and two others in red. One of them has been upgraded with the Hamann package, previously owned by wealthy individual Do Binh Duong (Duong Kon) and is now being sold to Mr. Vu.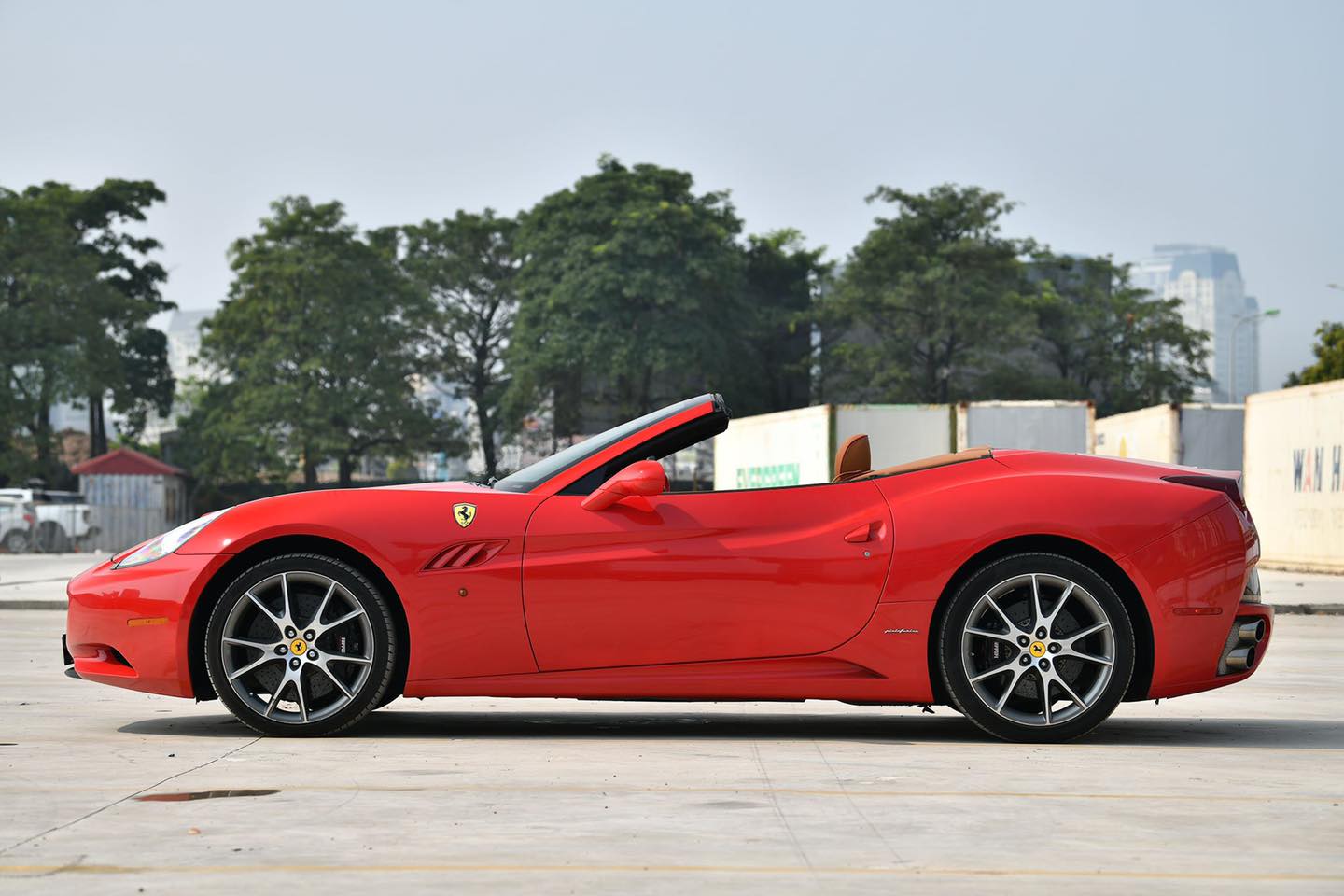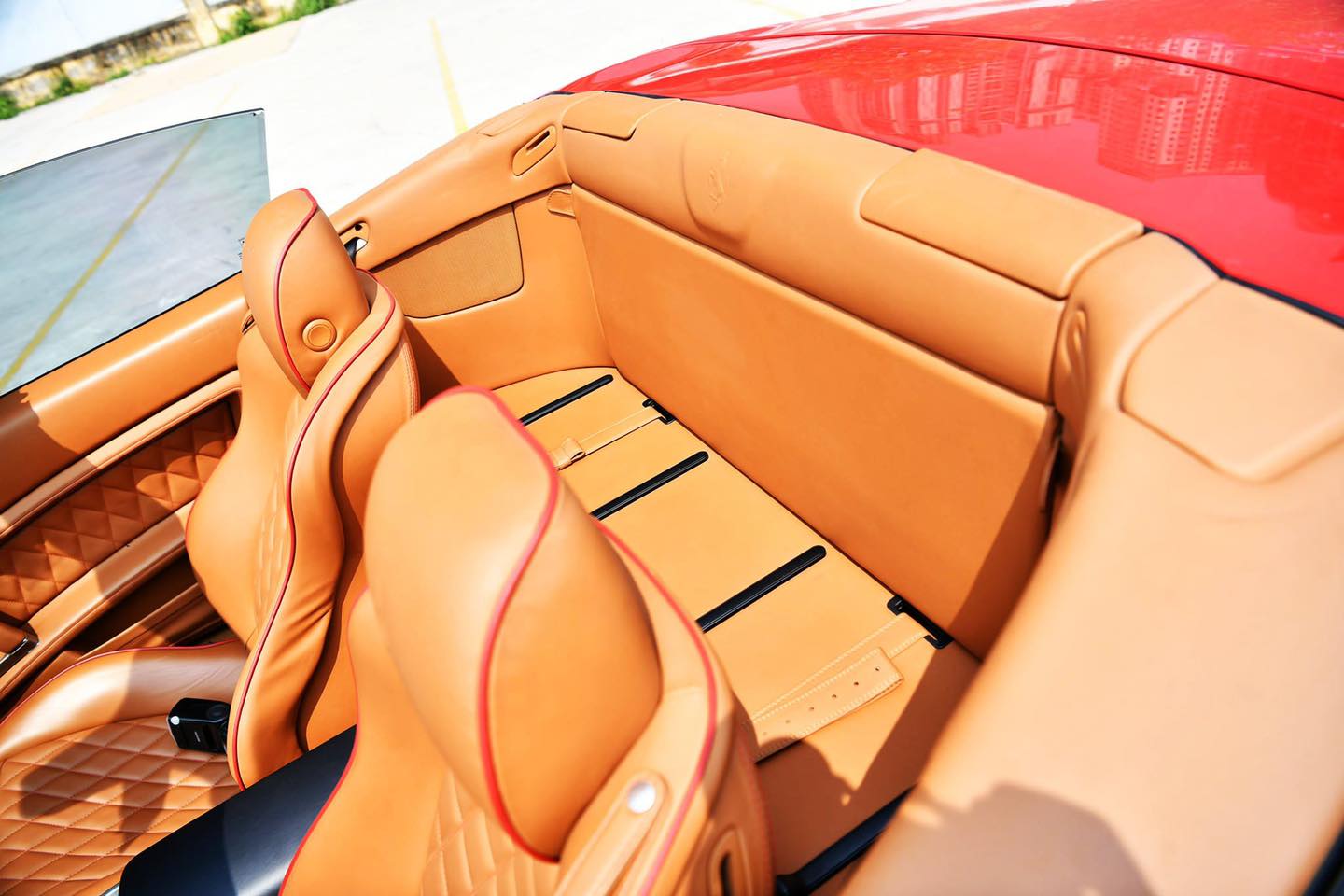 The Ferrari California, launched in 2008, quickly made an impression with its front-positioned engine and a 2+2 seating interior. It is also the first Ferrari convertible with a hardtop made of metal. This part can be opened/closed using an electric motor in just 14 seconds.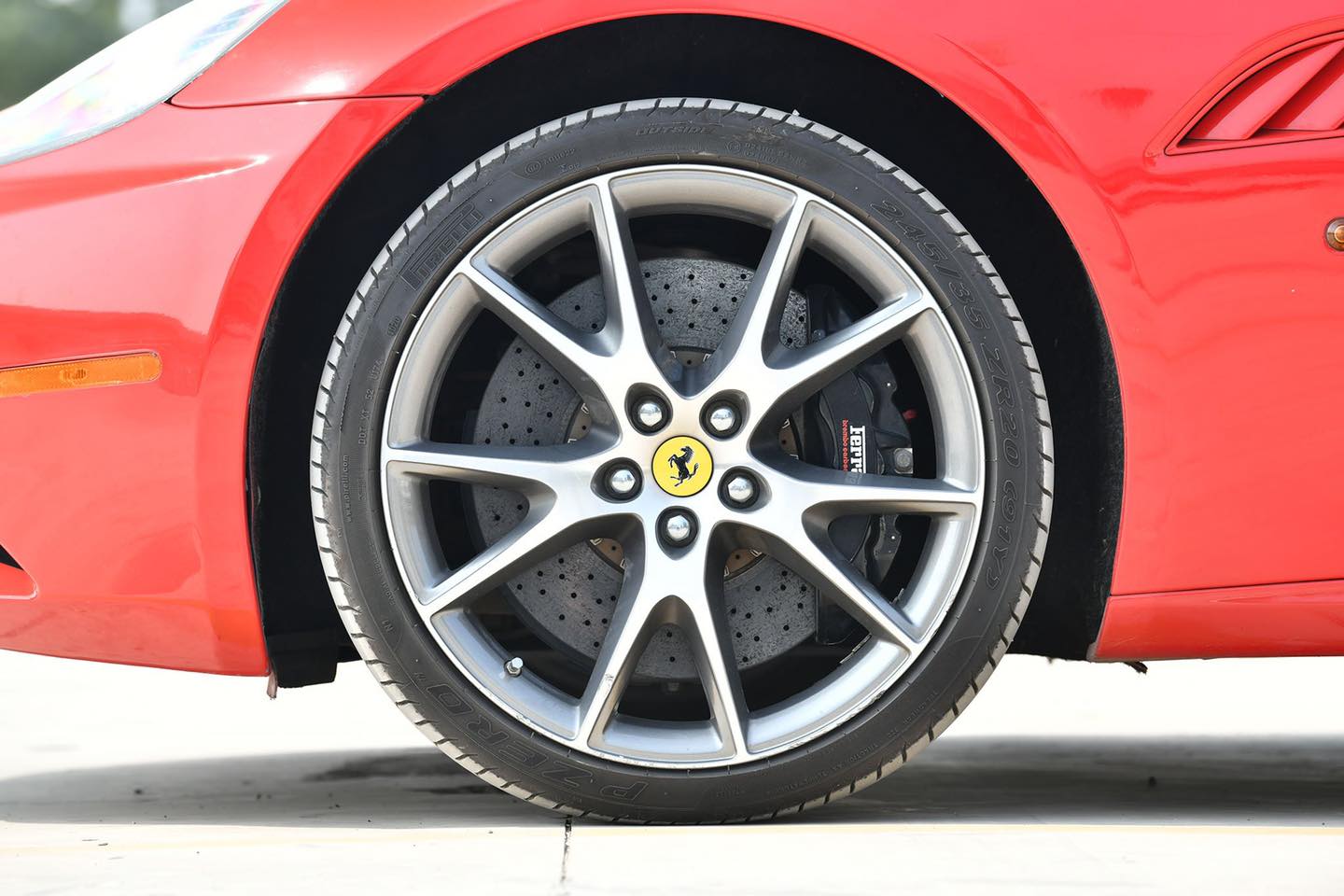 The car in this article is equipped with sporty 5-spoke Diamond-Cut wheels, while the black brake calipers at the rear are not too eye-catching.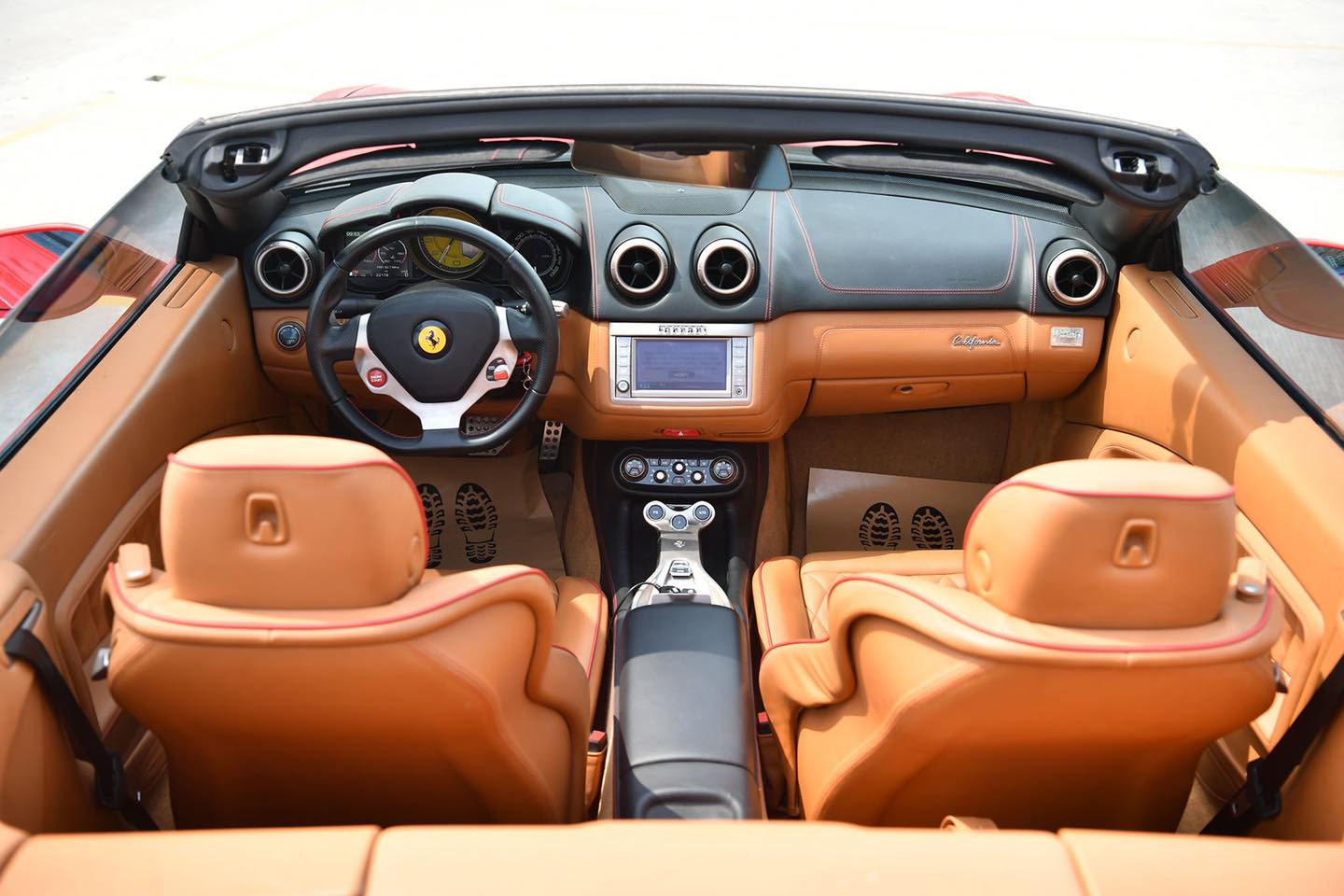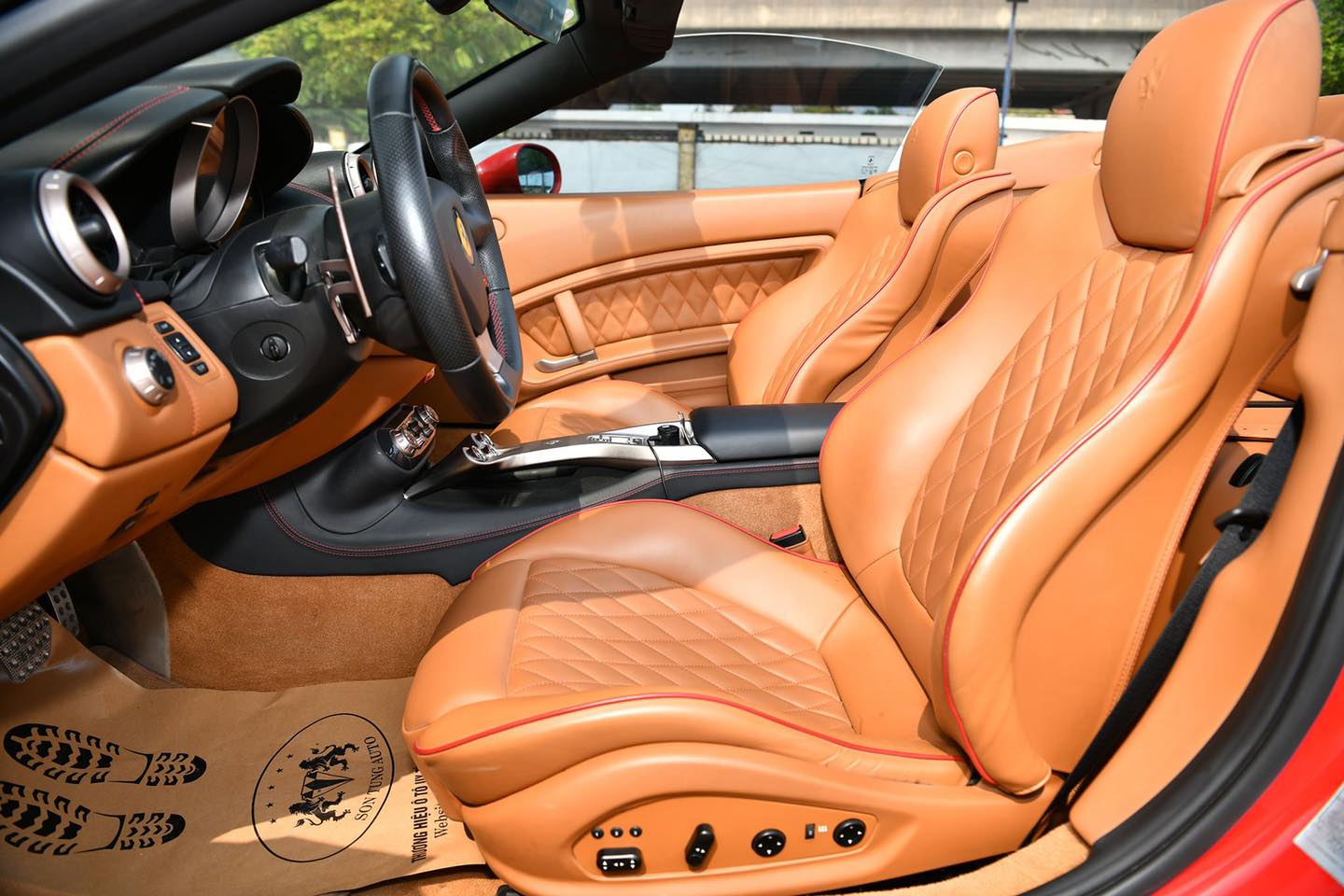 The interior of the car is adorned with primarily brown leather, complemented by black in certain areas. Combined with red stitching and trim, it creates a unique style unlike other Ferraris in Vietnam. The car does not feature any carbon fiber details.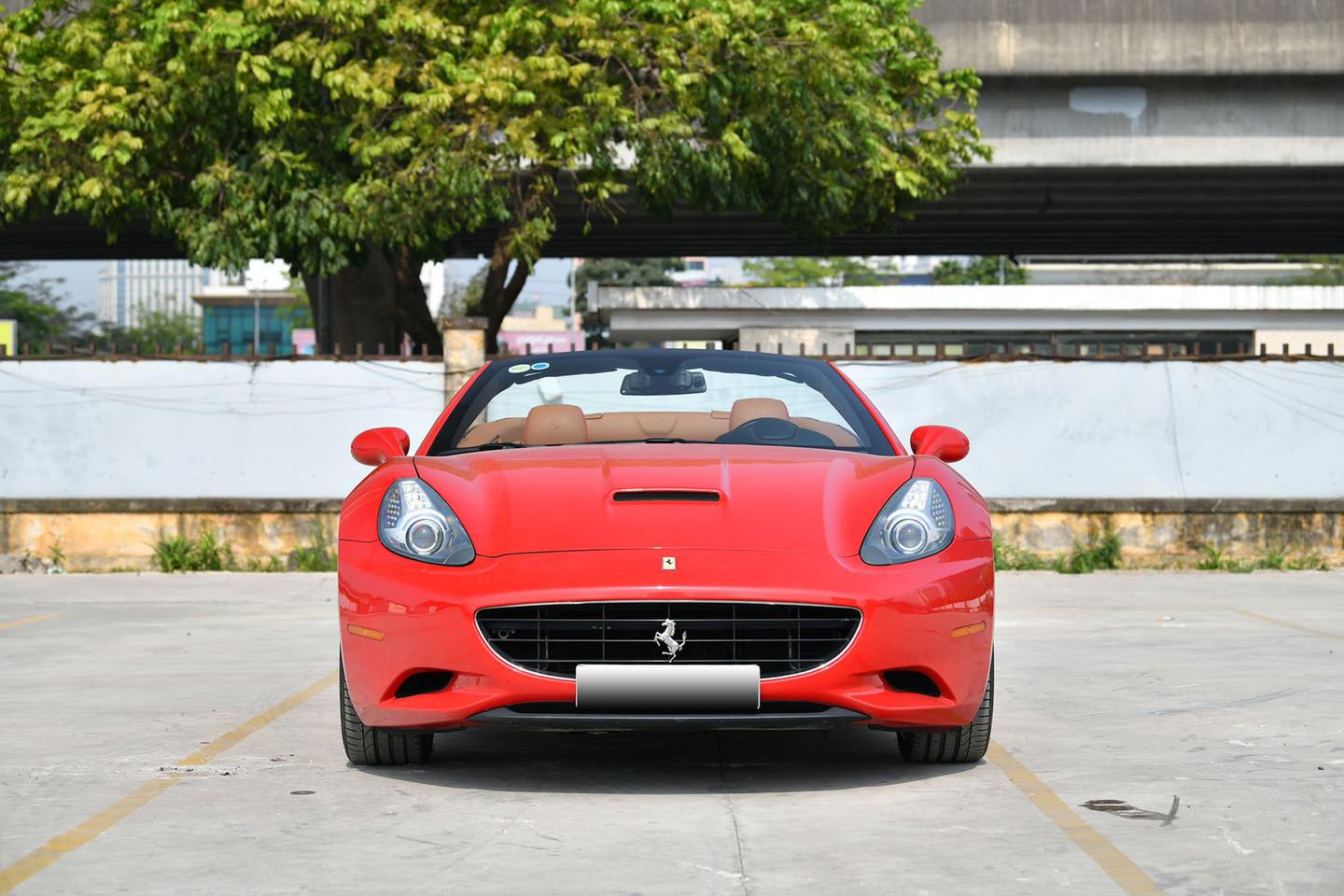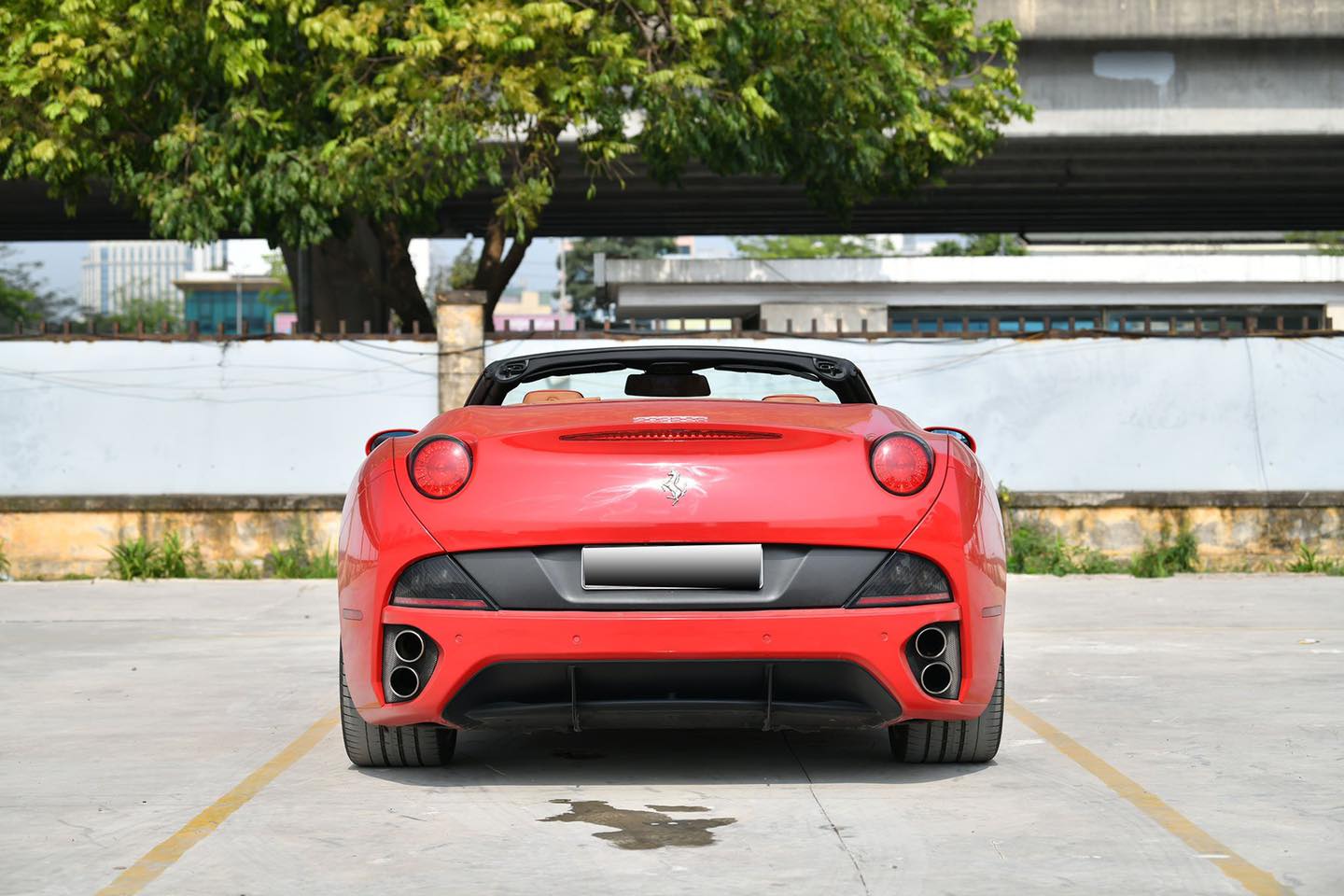 The "heart" of the Ferrari California is a naturally aspirated 4.3-liter V8 engine that produces a maximum power of 460 horsepower and a maximum torque of 485 Nm, coupled with a 7-speed dual-clutch transmission. The car can accelerate from 0-100 km/h in about 4 seconds and reach a top speed of 310 km/h.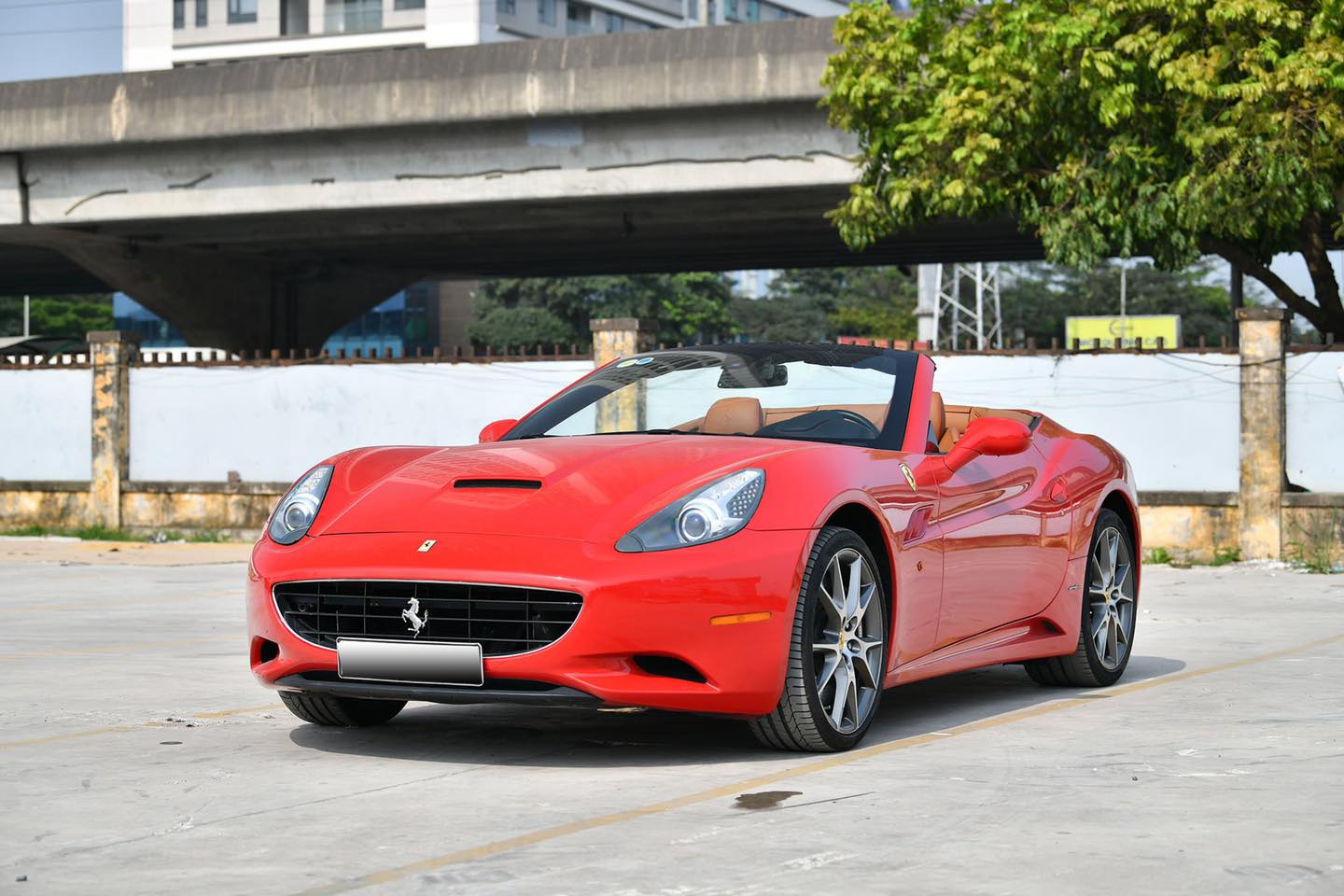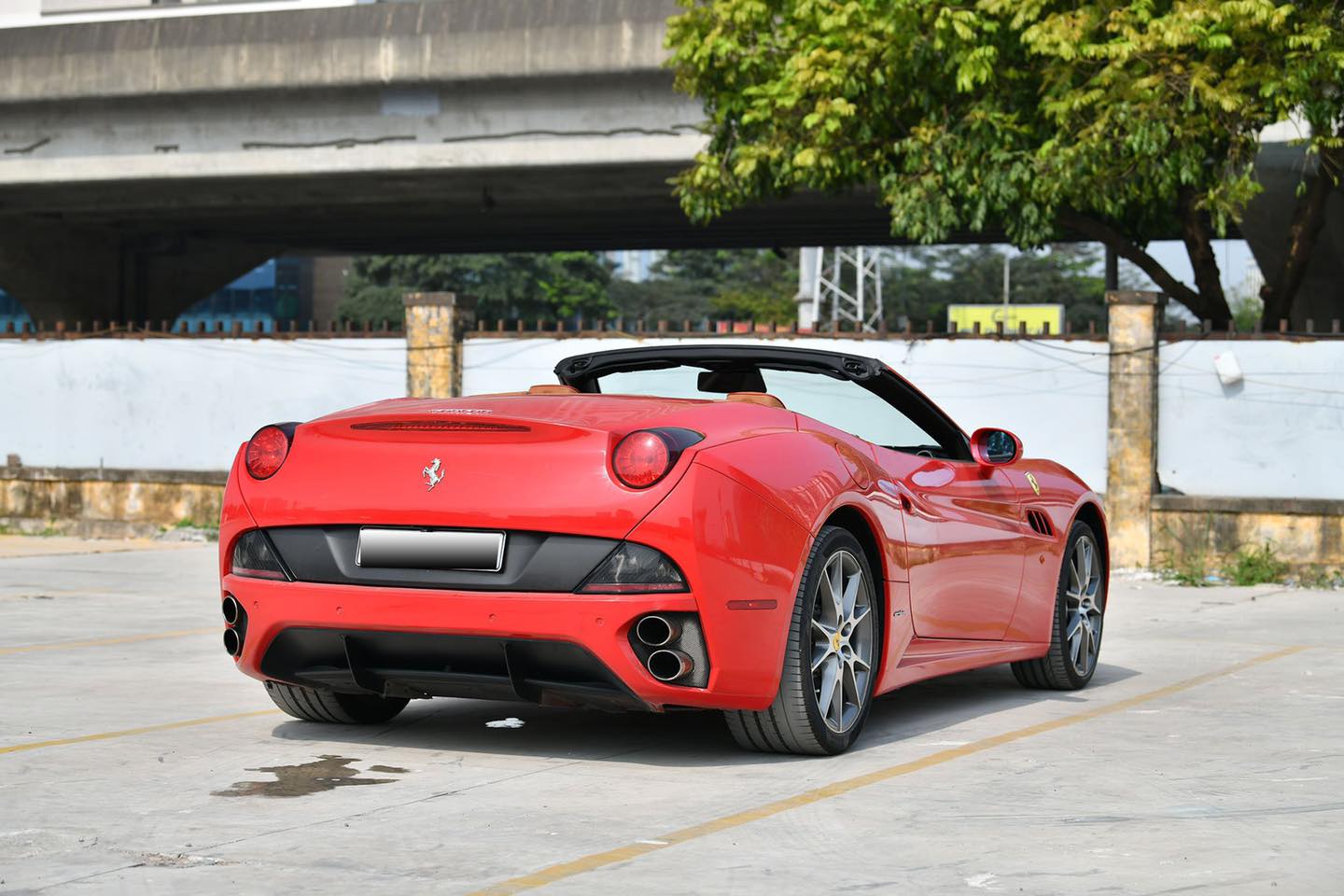 With a price of around 10 billion VND, the Ferrari California is still a worthwhile choice thanks to its design by Pininfarina, a naturally aspirated engine with an even more impressive sound, and performance suitable for both city driving and racing when a powerful feeling is needed.
Photos: Liem Nguyen, Sam Hue Minh
Tien Dung (Forum.autodaily.vn)