This is the first time since 2018 that the Hyundai Santa Fe has been completely redesigned, so all information about this model has attracted the attention of car enthusiasts. Last week, Hyundai released the first official images of the new Santa Fe. However, the Korean automaker has only revealed exterior and interior images, without any official announcement about the engine options for this model.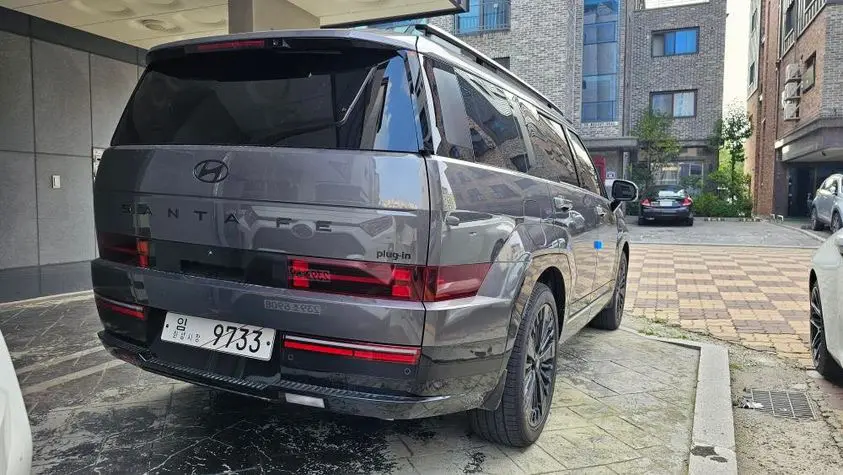 Recently, a new generation Hyundai Santa Fe was spotted on the streets of South Korea, with the words "Plug In" attached to the rear of the car, indicating that the car will have a plug-in hybrid version, which combines a 1.6 Turbo engine with an electric motor. However, it is currently unclear which battery pack Hyundai will equip the Santa Fe Hybrid with.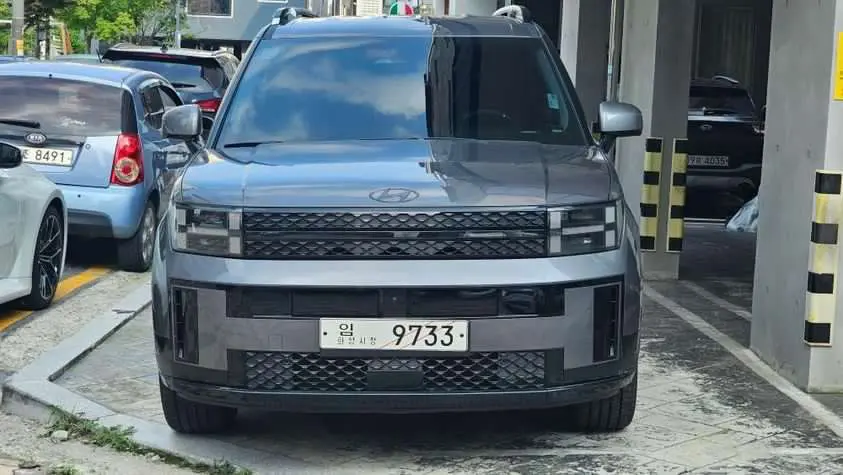 In the new generation, the Hyundai Santa Fe 2024 has been completely redesigned compared to its predecessor. The new model has a boxy design and many design elements reminiscent of Land Rovers, new H-shaped headlights, and a more premium look that Hyundai says is optimized for outdoor lifestyle enthusiasts.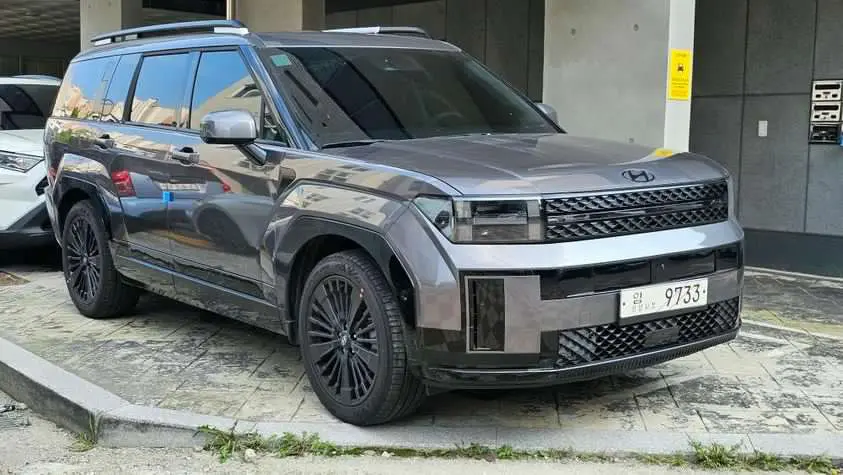 Hyundai says the front of the car stands out with a unique H-shaped headlight cluster. The H-pattern also appears on the grille and rear bumper to create a unified look. The prominent wheel arches emphasize that this is a car with good driving performance, while the 21-inch alloy wheels give the new Santa Fe a more powerful appearance.
The Korean automaker said that the fifth-generation crossover has a long wheelbase and a large rear trunk to provide owners with more cargo space. Although Hyundai has not yet revealed the interior volume, the company says that the fully foldable second and third rows of seats will provide "class-leading spaciousness".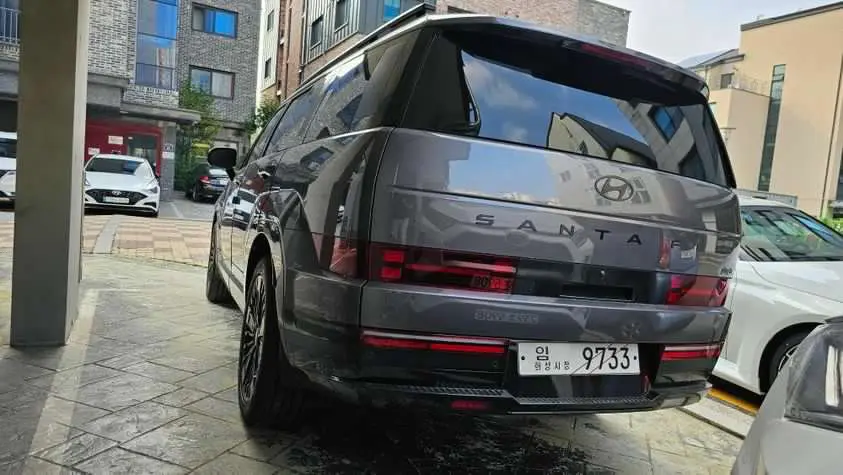 In contrast to its square, muscular and rugged exterior, the interior is more elegantly designed. The H-pattern continues to inspire the cabin interior. Brightly colored seats and ceiling make the interior feel more spacious. At the same time, the new Santa Fe's interior also uses premium decorative elements with soft wood patterns or exquisite embroidery seats to give the Santa Fe a more sophisticated feel.
In terms of equipment and technology, the new generation Santa Fe is equipped with a curved screen cluster consisting of a 12.3-inch digital instrument cluster and a 12.3-inch infotainment system.
Detailed technical information of the 2024 Santa Fe will be fully announced by the Korean automaker during the global launch event on the company's YouTube channel in August.
Trang Nguyen (Forum.autodaily.vn)
Image: Woopa TV