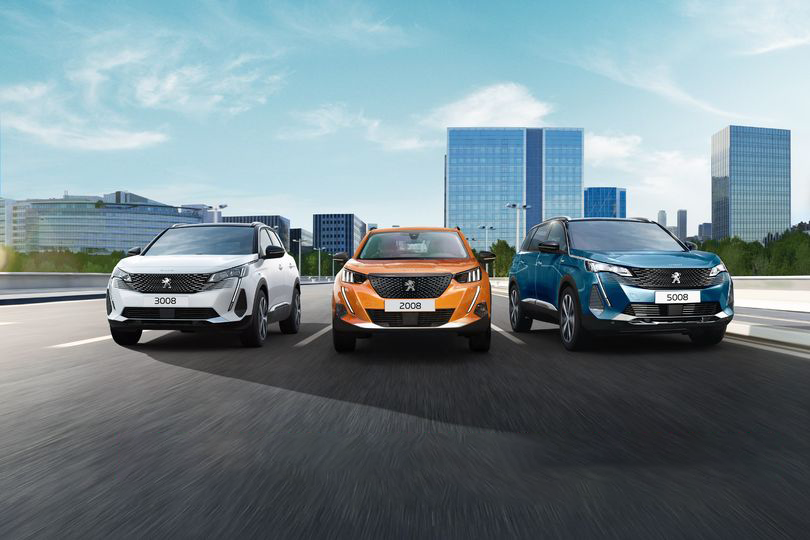 The Peugeot SUV trio is owning attractive prices
The urban SUV model Peugeot 2008 is priced from VND 749 million, while the two older brothers in the C and D segments, Peugeot 3008 and Peugeot 5008, are priced from VND 949 million and VND 1,129 billion, respectively. In addition, the French brand models also enjoy the preferential policy of a 50% reduction in registration fee, bringing the best opportunity of the year for customers to own a luxurious and classy European SUV.
The exterior of the Peugeot SUV models stands out with a fully surrounded grille and a lion's fang-shaped daytime running light strip at the front of the vehicle, combined with a 3D taillight cluster simulating a lion's claw at the rear of the vehicle along with prominent decorative lines running along the body.
The Peugeot i-Cockpit interior compartment on the 3 Peugeot models is one of the special features that attract users. The cars feature modern equipment such as a compact D-cut steering wheel with agile steering capabilities, a sharp digital instrument cluster, a center screen facing the driver, piano-like function buttons, and an electronic gear lever in the Peugeot 3008 and Peugeot 5008.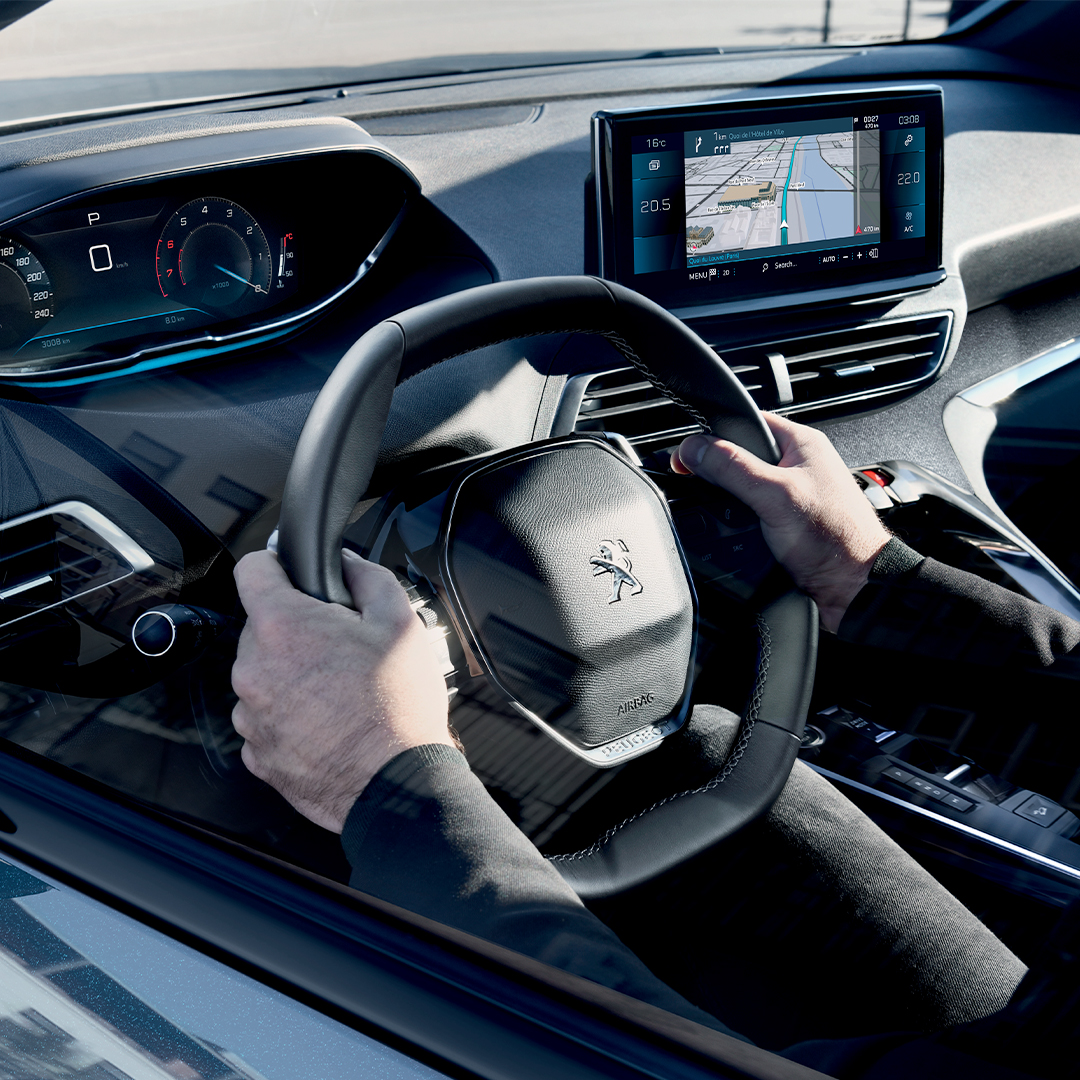 Modern i-Cockpit interior compartment on Peugeot models
In terms of performance, the "French lion" is equipped with a Turbo Puretech engine which has won many "International Engine of the Year" awards for many years. The 6-speed EAT6 automatic transmission combined with Quickshift technology and a robust chassis system make the car powerful and flexible. Especially, the Peugeot 3008 and 5008 models have the Advanced Grip Control terrain mode, helping the car excel on every off-road route and provide exciting driving experiences.
The safety features of the Peugeot SUV models are also highly rated thanks to the advanced ADAS driving assist system, which includes lane keeping assist, active blind spot warning, speed limit sign recognition, and driver distraction alerts.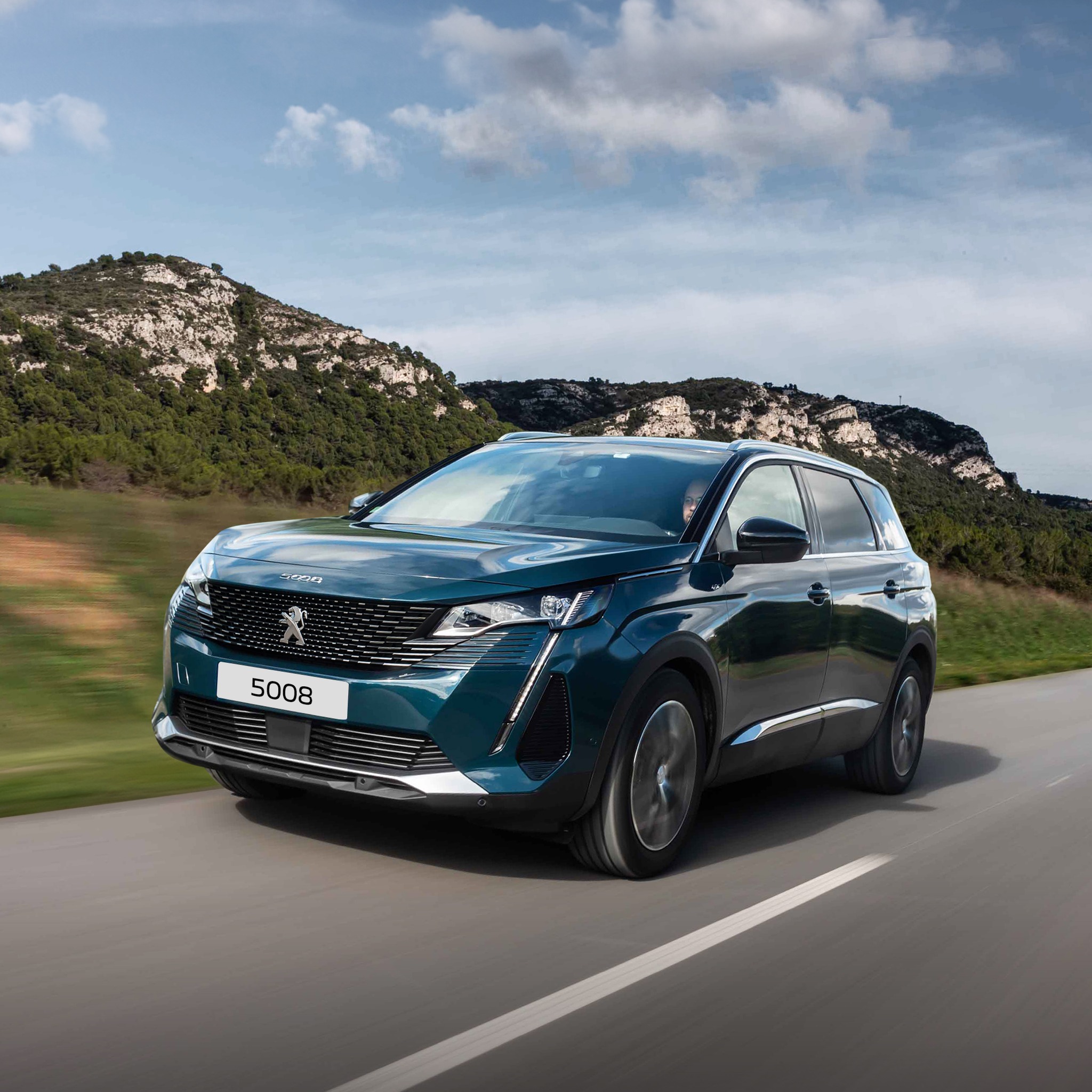 Peugeot models possess superior performance and safety features
In addition, Peugeot owners also receive special services from the Peugeot Care customer care program, including: 5-year standard warranty, "Mobile Service" mobile customer care service, and "Mobility Service" which supports the transportation costs for customers during the warranty and maintenance period.
Currently, the Peugeot SUV trio is being distributed through a network of nearly 100 Peugeot showrooms across the country. With competitive advantages in terms of product, price, and customer care services, Peugeot models are a worthy choice in their segment.
Anh Quan (Forum.autodaily.vn)