The national sales of Toyota models reached 4,118 cars, of which 2,749 were assembled domestically and 1,369 were imported. The Vios model is among the top 10 best-selling cars in the market with a total sales of 1,496 cars.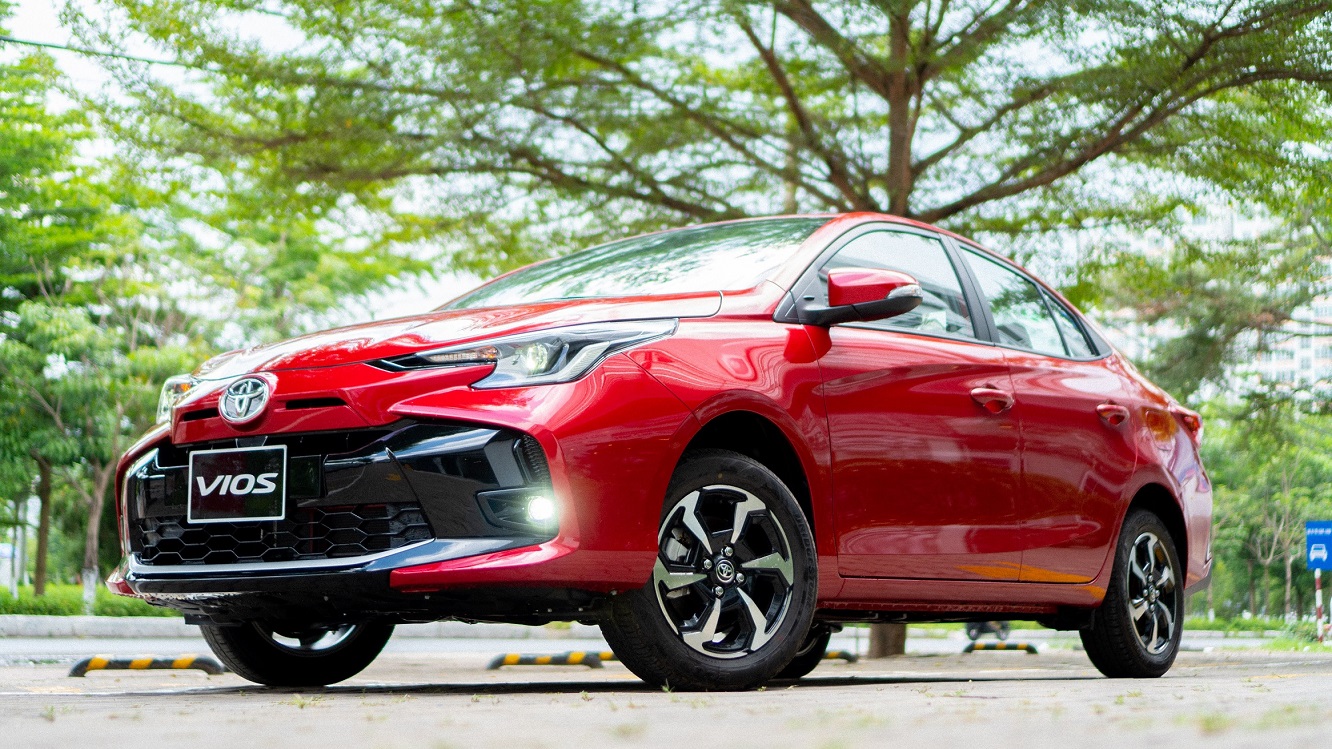 From now until October 31, 2023, Toyota Vietnam and its dealer network continue to offer a 50% reduction in registration fees for Vios models. The program applies to all customers who complete the payment process 100% and the dealer issues a Value Added Tax Invoice when purchasing a car during the program period.
With the discount from Toyota, combined with the support policy for domestically manufactured and assembled cars from the Government, customers buying Vios will be exempt from up to 100% of the registration fees.
In September, Lexus sold 177 cars, bringing the total accumulated sales since the introduction of the brand in Vietnam to 11,725 cars.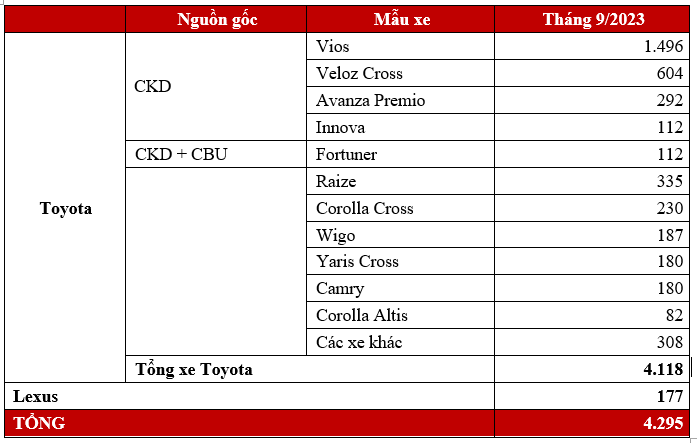 Trang Nguyen (Forum.autodaily.vn)