Customers can deposit VF 6 cars at all VinFast showrooms and distributors nationwide or via the website: https://reserve.vinfastauto.com/. The VF 6 car display and test drive program will be launched on October 20th in Hanoi and October 21st in Ho Chi Minh City. The deposit amount is 30 million VND/car and it will not be refunded if the customer does not purchase the car.
VF 6 is the 5th strategic electric car model in VinFast's pure electric mobility ecosystem in Vietnam, with two versions: Base and Plus. Specifically, the Base version is priced at 675 million VND (excluding battery) and 765 million VND (including battery). The Plus version is priced at 765 million VND (excluding battery) and 855 million VND (including battery).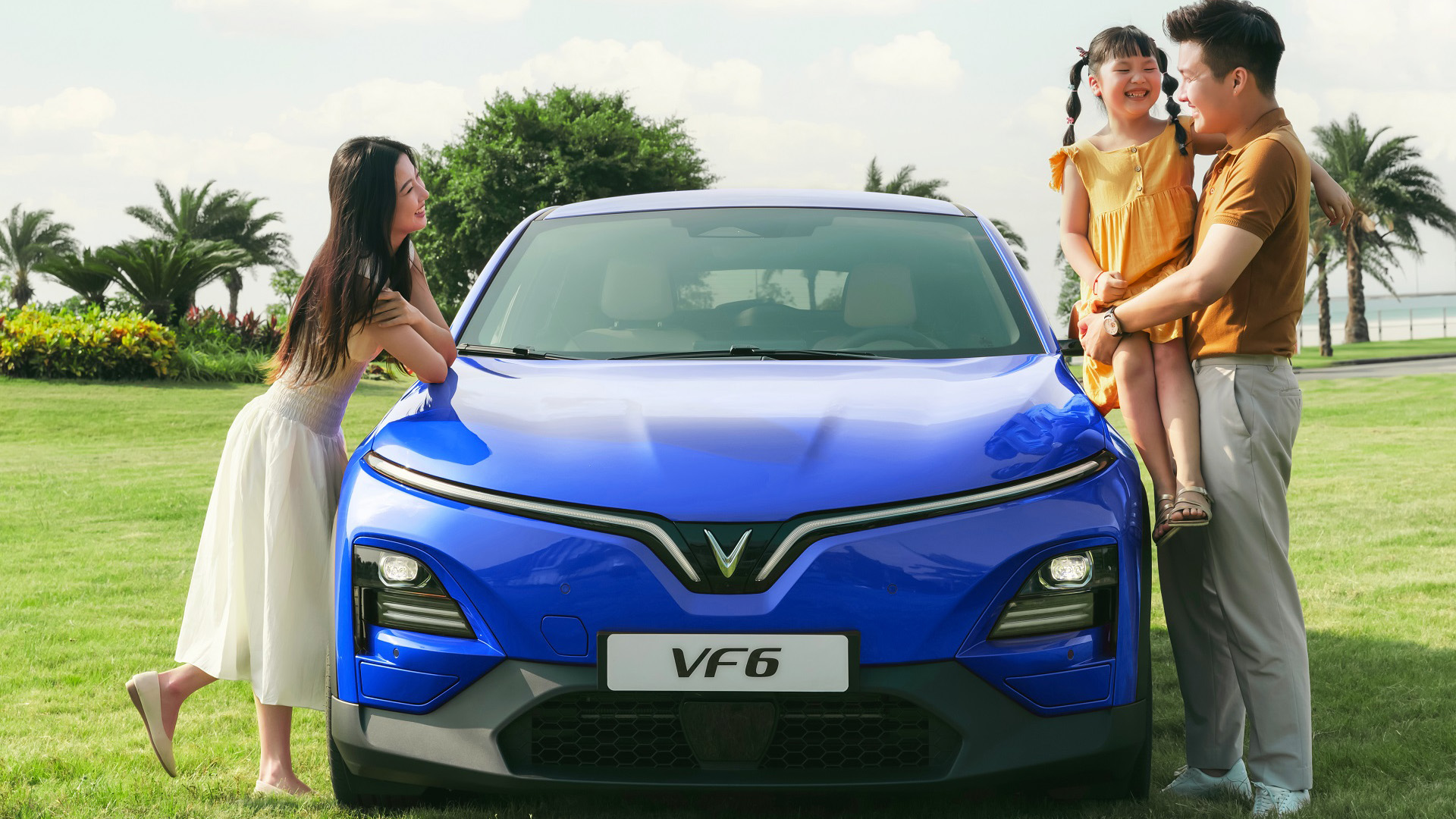 The price will be even better, up to 20 million VND/car discount, if customers deposit during the golden time for "Pioneers" (from October 20th to the end of October 30th, 2023), and complete the car purchase procedures under the correct name within 3 months from the date VinFast starts delivering the VF 6. In case of name change when purchasing a car, customers will not enjoy this offer.
Especially, if customers rent batteries, they only need to pay 1.8 million VND/month if they travel less than 3,000 km/month; if they travel more than 3,000 km/month (no km limit), the battery rent price is 3 million VND/month. Therefore, if customers rent batteries, the energy cost per kilometer will be significantly cheaper than the energy cost of gasoline-powered cars.
In addition to VinFast's offers for early deposit customers, VF 6 buyers will also enjoy a 100% exempt registration fee for electric cars, thereby helping the on-road price equivalent to the selling price of the car. It is expected that VF 6 will start being delivered to customers in late 2023.
Like other electric car models from VinFast, VF 6 will apply very good after-sales policies, including: 7-year or 160,000 km (whichever comes first) official warranty; 8-year battery warranty, unlimited km; 24/7 Rescue Service; Mobile Service repair service; 24/7 Mobile Charging battery charging service… In addition, VinFast also has special support policies for problems caused by manufacturing errors, causing inconvenience to users; or commit to repurchase used electric cars after 5 years, providing optimal benefits and peace of mind for customers.
The VF 6 car display and test drive event will be held in Hanoi and Ho Chi Minh City from October 20th to 22nd, 2023. On Vietnamese Women's Day, participants in the test drive will receive meaningful gifts and have the opportunity to enjoy early deposit offers worth 20 million VND.
The schedule for VF 6 car display and test drive will be announced in detail on VinFast's Fanpage at: https://www.facebook.com/VinFastAuto.Official
Anh Quân (forum.autodaily.vn)