On November 2, 2023, the Vietnamese joint venture auction company brought out a total of 501 beautiful license plates for auction. However, only 71 license plates matched orders and found owners, accounting for only 14% of the total. This shows that there are still many license plates that are not truly beautiful, making them unappealing to buyers.
This was reflected in the fact that many license plates were auctioned off at relatively low prices. However, on November 2nd, a star shone brightly during the auction, causing many people to talk about its beauty, uniqueness, and high price. A mysterious tycoon made a strong bid, and that is the superstar license plate 37K.222.22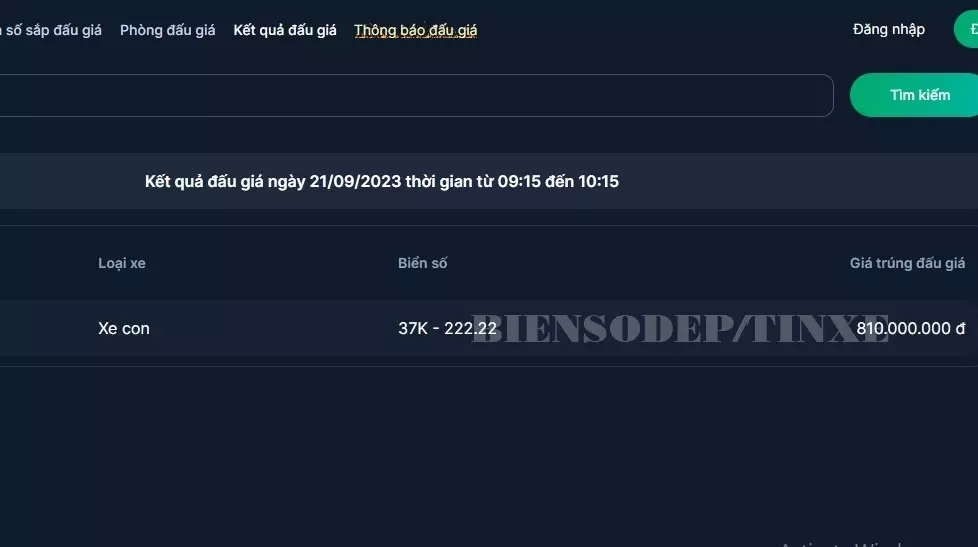 It is known that this is the re-auction of a VIP license plate with the number 37K from the province of Nghe An. On September 21, 2023, the license plate 37K-222.22 was auctioned off, and someone bid the highest amount of 810 million VND. However, they did not fulfill their financial obligation afterwards, resulting in the loss of a 40 million VND deposit. Therefore, the license plate 37K-222.22 was put up for auction again.
On November 2, 2023, after a tense hour of bidding, the license plate 37K-222.22 was sold for the highest bid of 1.395 billion VND. Compared to the first auction price of only 810 million VND, in this re-auction, someone boldly bid 585 million VND higher than the previous highest bid.
According to our findings, a wealthy license plate collector named Phong shared that he came in second during the bidding for the license plate 37K-222.22. However, that is not important because the winner of the auction is actually his wife.