The return of the Toyota Wigo marks a turning point, with comprehensive changes from its appearance, equipment, to the price. The A-segment hatchback is now very accessible, friendly, easy to drive, lightweight, and equipped for first-time car buyers.

The summer is entering the hottest phase, with long sunny days for the whole week. In the Northern region, if you don't know where to go to avoid the heat on the weekend, check out this article. The beach is the most ideal choice for summer! But which beach to go to? – Clearly, Thanh Hoa is a familiar and reasonable destination!
But specifically where to go, Sam Son or Hai Tien? – The content revolving around this question is the unique point and has many things to explore. Surely the readers also know, on April 30th, the Mai Son – National Highway 45 high-speed route connecting two provinces Ninh Binh – Thanh Hoa was completed and officially put into operation. This is an important part of the national major project Bac Nam highway, with an investment capital of 12,000 billion VND.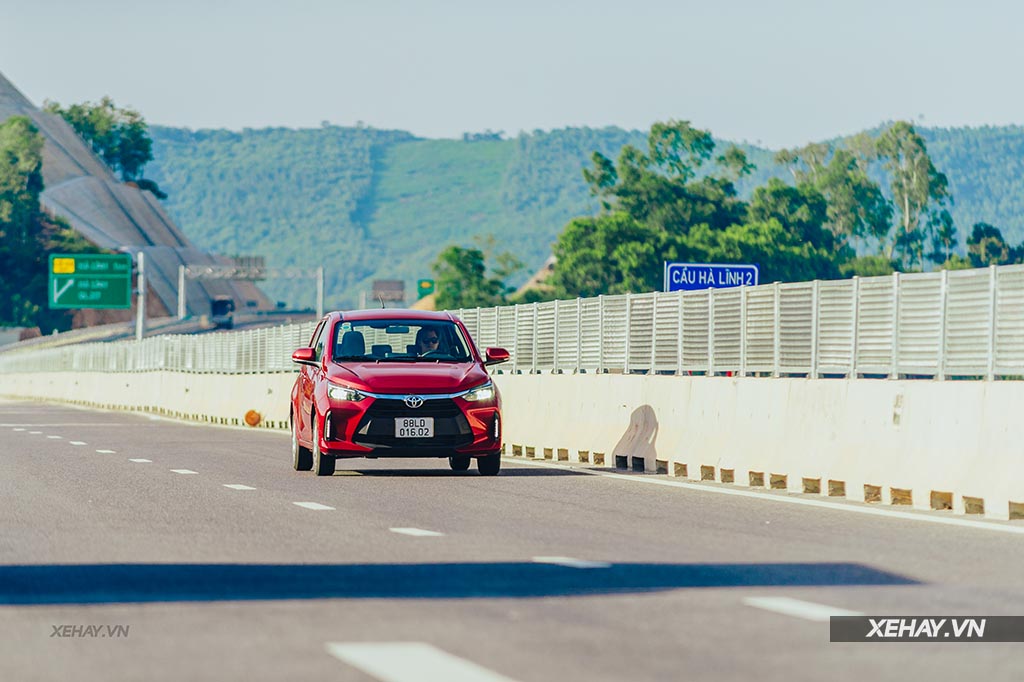 In the initial phase, the Ninh Binh – Thanh Hoa highway has a length of 63.37 km with 4 lanes – the road width is 17m and the maximum operating speed is allowed is 80 km/h. That is why if you depart from Hanoi, you will be in Thanh Hoa in just 2 hours, less dependent on traffic conditions instead of over 3 hours and depending on the traffic volume like the previous National Highway 1A route.
Not only closer in terms of geographical distance and shorten travel time; this high-speed route also significantly reduces the pressure on the drivers and most importantly, it is still toll-free! So what are you waiting for to take advantage of the road right away!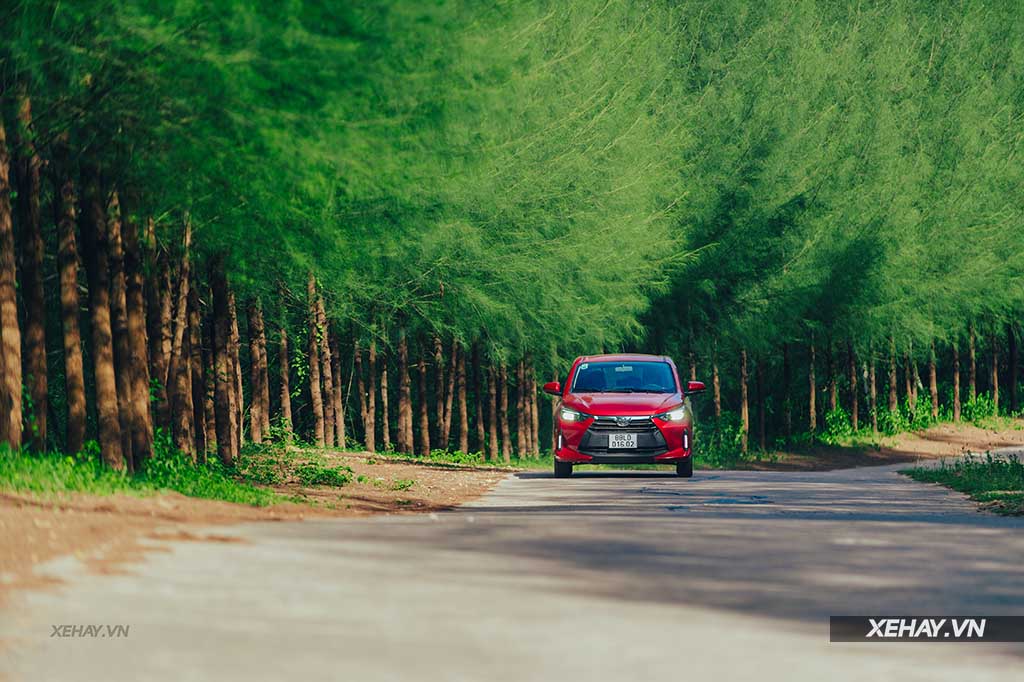 Departing from Hanoi, our group of 4 adults moved along the above high-speed route, to Dong Xuan intersection (Dong Son district, Thanh Hoa province) then started to follow National Highway 47, then entered National Highway 1A and ran southward – through Hai Linh beach (Tinh Gia district, Thanh Hoa province), Hai Hoa beach and Nghi Son beach (in the area of Hoang Mai town).
On the Toyota Wigo, the group successively visited Dong – Nghi Son beach; spent time visiting the church and then bought fresh seafood at the local seafood market. With an entrance fee of only 40,000 VND for each car, Dong Nghi Son beach is truly an impressive destination, with its untouched beauty – a real gift for those who love nature and need to replenish the "vitamin Sea" after months of running non-stop deadlines.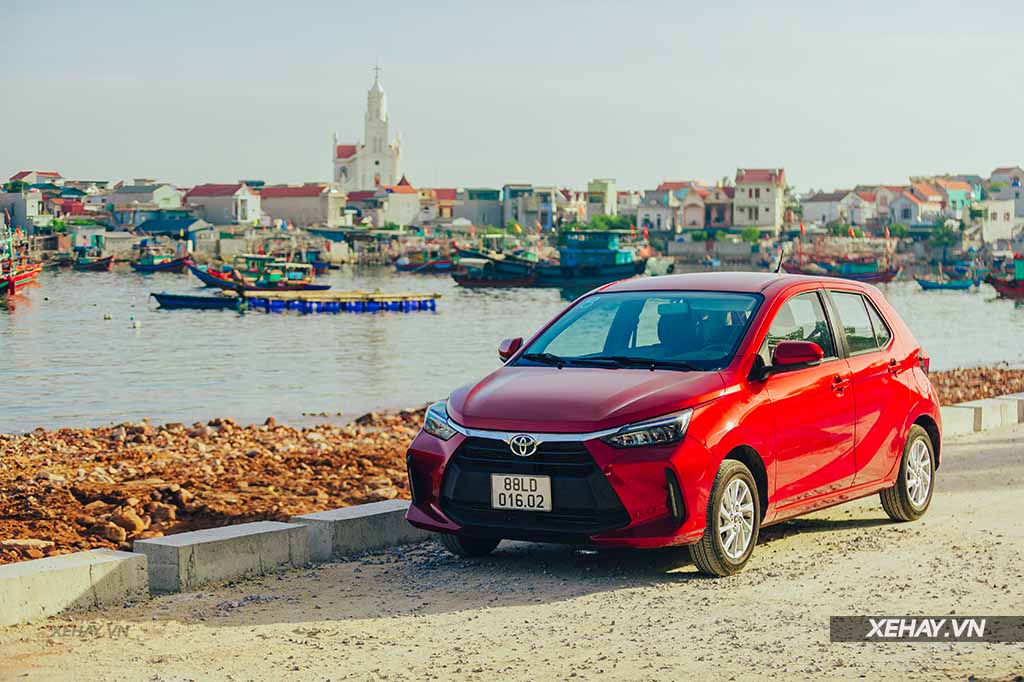 Inside the Dong Nghi Son beach, there is a cheap homestay service. If you proactively buy seafood in advance, your group can enjoy a "cheap, good, and nice" beach trip in the literal sense and truly bring a lot of joy – bonding members.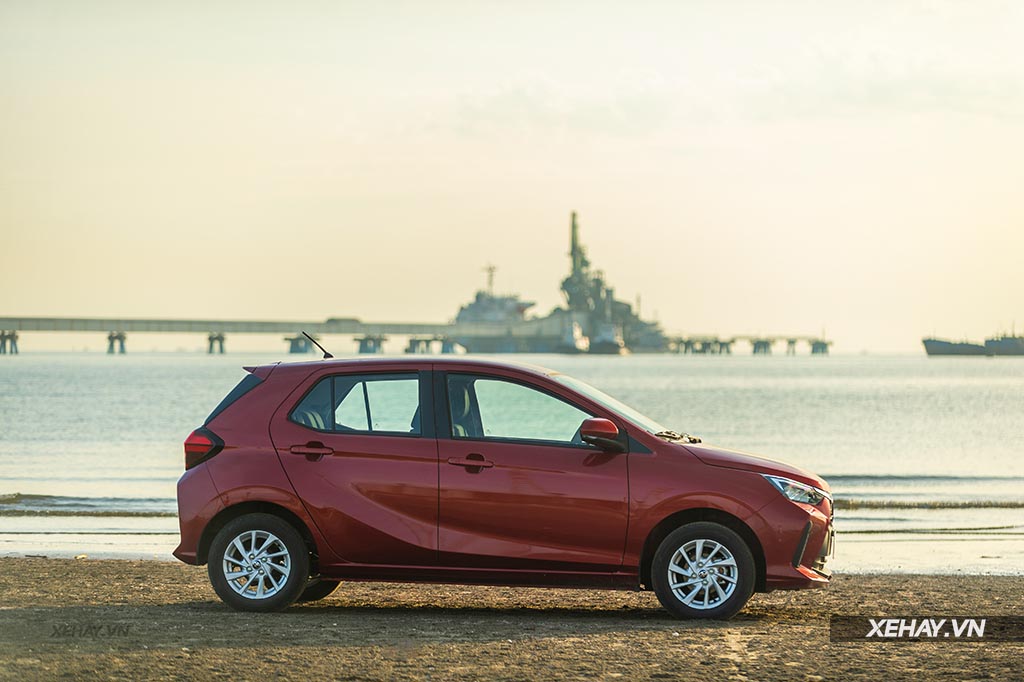 Don't forget to wake up early and watch the sunrise rise from the sea. Watch the yellow-orange clouds turn into shapes and rise in the distance; the sound of waves crashing and the cool morning breeze gently touch your skin and hair. Stay still, feel the small heart beating strongly – full of vitality when receiving the extra energy from nature. It is truly an intoxicating feeling!
Speaking more about the companion on our 300km journey this time; Toyota Wigo is truly a small and lovely car but hiding many interesting surprises.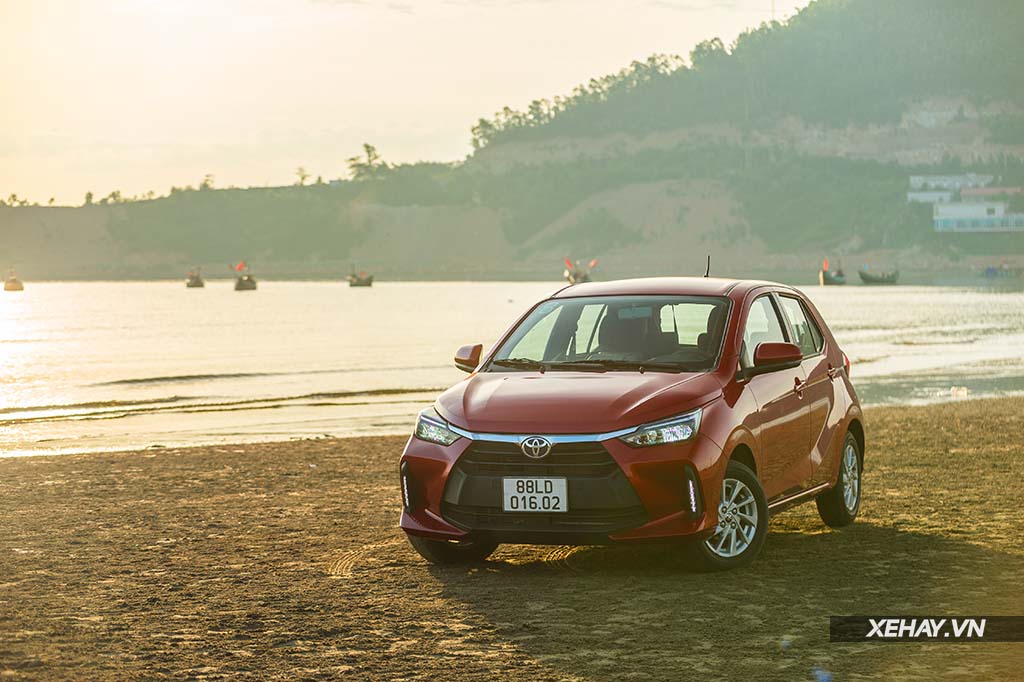 Youthful and daring design
This is the first impressive point that Toyota Wigo can easily create in this generation. The appearance of the front of the car has many angular lines, giving a sharp, modern feeling.
Together with that, bright exterior colors like red or orange in the 4 optional paint colors, allow young users to confidently show off their personality. It used to be a rare thing on Japanese cars in the past 5 years. But now, looking at Toyota's new product lineup like Raize, Veloz, Corolla Cross or Wigo; it's hard to say that current Japanese cars lack character or aren't youthful anymore.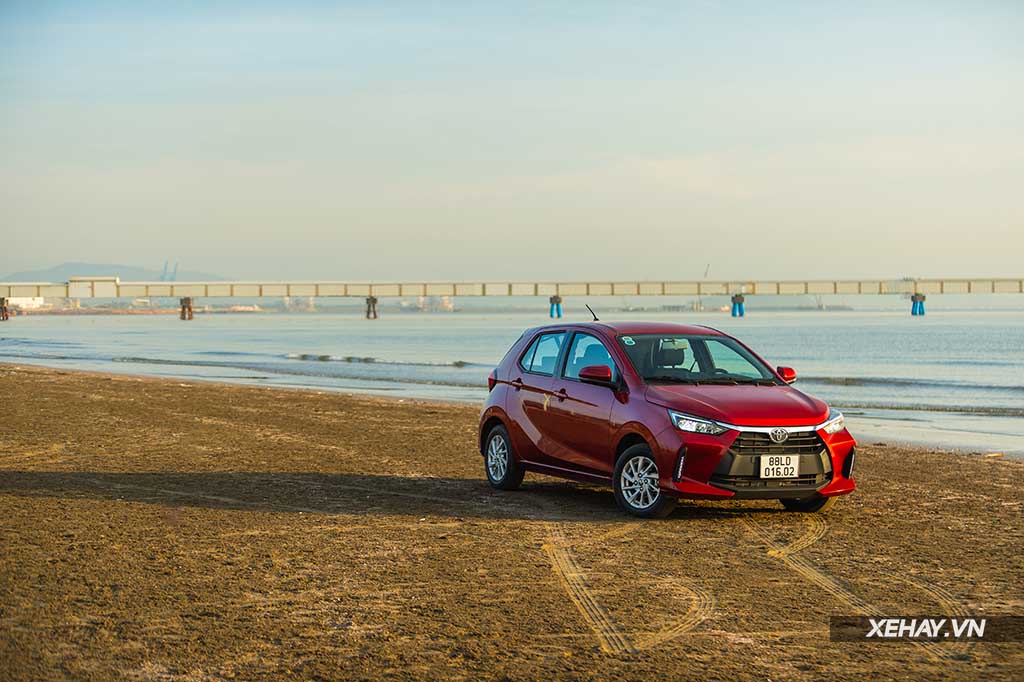 In terms of equipment, Toyota Wigo also stands out compared to its competitors when equipped as standard with LED headlights on all versions; while other A-segment hatchback models still only have Halogen filament bulb technology.
On both sides of the car body, Wigo is equipped with one-touch door sensors, a 14-inch wheel size, and electrically adjustable – folding side mirrors with integrated turn signals. At the rear of the car, there are also a reversing camera and rear parking sensors.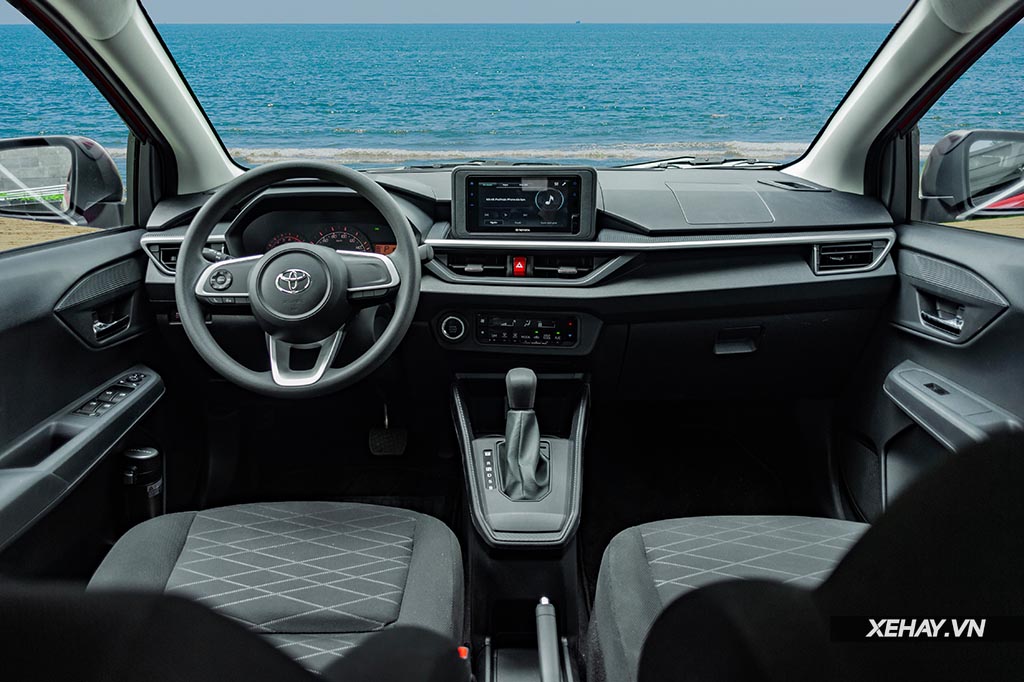 Spacious and convenient interior
With dimensions of 3,760 x 1,665 x 1,505 mm; Toyota Wigo has a truly spacious passenger compartment, especially with a wheelbase index of 2,525mm – the best in the segment. Moreover, the turning radius of the car is only 4.5m, making it the most agile and easy-to-maneuver car in the urban environment compared to its competitors in the same segment.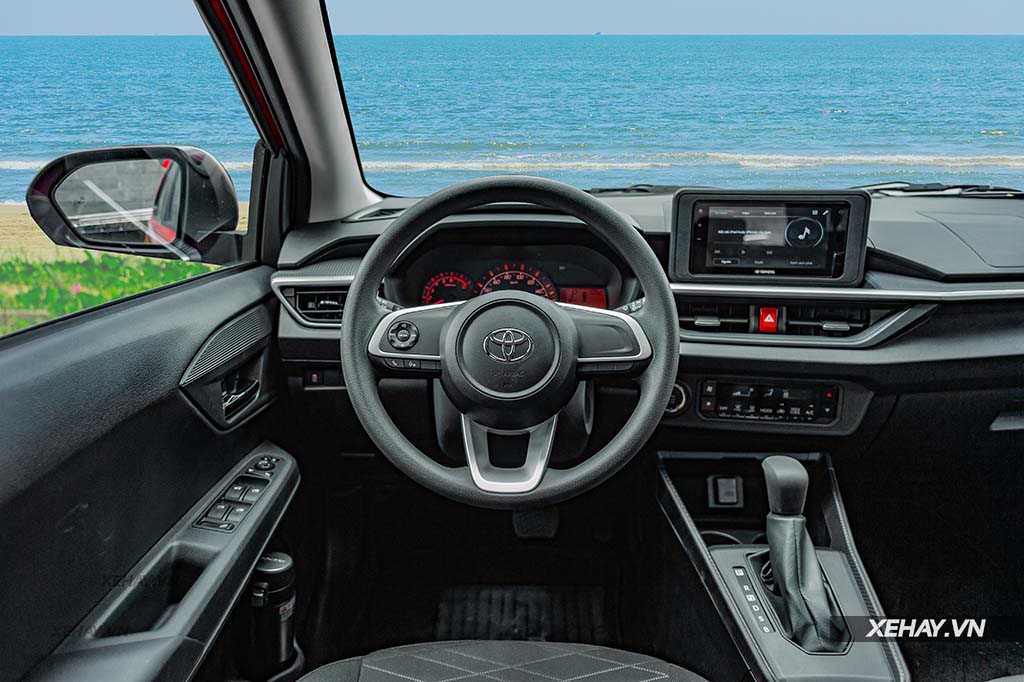 At the same time, the trunk of Toyota Wigo is also the most spacious in the segment – enough space to store luggage for 4 adults on 2-day-1-night trips. In addition, the car's interior compartment is also very user-friendly with a range of convenient storage compartments.
The Japanese automaker also equips Toyota Wigo with many "hot hit" features such as a 7-inch infotainment touchscreen with standard Apple CarPlay and Android Auto connectivity, single-zone automatic air conditioning, and beautiful patterned fabric seats.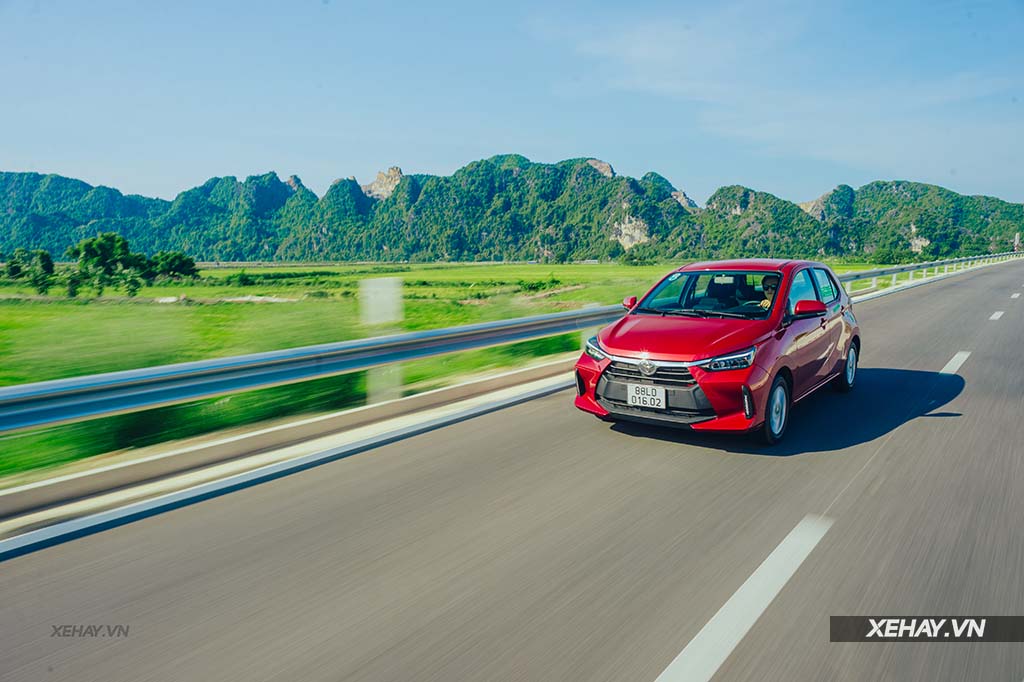 Agile and flexible operation
If you take a quick look at the power of 87 horsepower and 113 Nm of torque, many people may mistakenly think that the naturally aspirated 1.2L engine on the Toyota Wigo is weak. If so, I'm very sorry – you are wrong!
Real-world experience shows that when combined with the D-CVT gearbox, Toyota Wigo gives a smooth and smooth acceleration feeling. The acceleration feeling for good acceleration, the engine has a "boost" and is airy, without being constrained or sluggish; especially when using the sporty S mode.
In urban areas, Toyota Wigo basically provides a smooth and comfortable driving experience for users. On the highway; Toyota Wigo still maintains stability at speeds from 100 km/h back, with engine speed below 2,000 – ensuring fuel economy and not feeling "underpowered" when needing to overtake on the highway.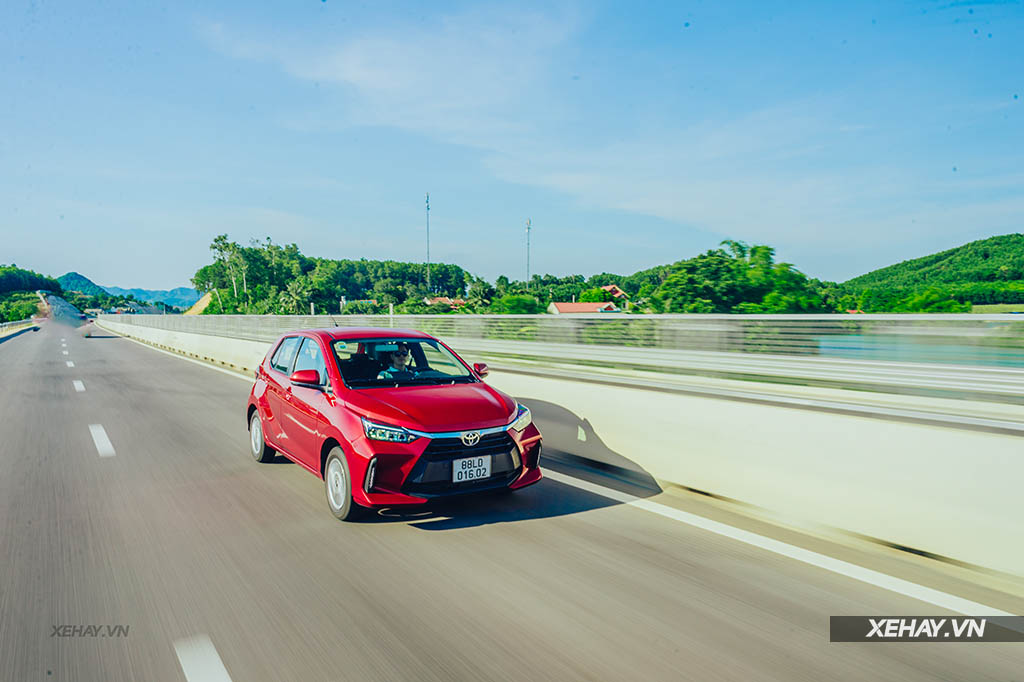 However, Wigo's weakness lies in the suspension system that is not really impressive. The car's suspension system is stiffer, causing each speed bump to produce quite obvious shock.
Furthermore, Toyota Wigo's sound insulation is not really impressive. At speeds from 80 km/h and above, the car's cabin starts to have a lot of noise. At this time, passengers can increase the volume of music to somewhat override the discomfort.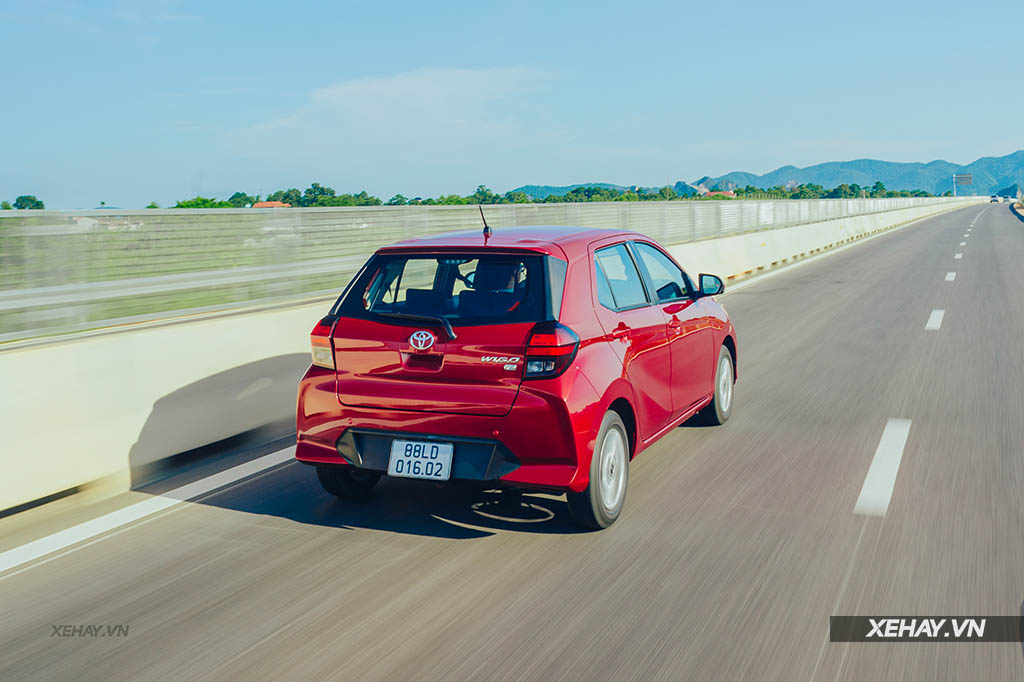 However, the strength of Toyota Wigo lies in its superior safety features, including: blind spot warning displayed on the mirror; rear cross-traffic alert after reversing; coupled with a reversing camera and rear parking sensors. However, it's quite regretful that the car is still not equipped with automatic cruise control.
The "eating and drinking" ability of Toyota Wigo is also noteworthy, with the manufacturer's stated figure of over 5L/100km of mixed road; the real experience in this journey of ours is about more than 6L/100km. This is a fairly reasonable figure, considering that it is a small car carrying a full load with 4 adults along with luggage and high-speed driving.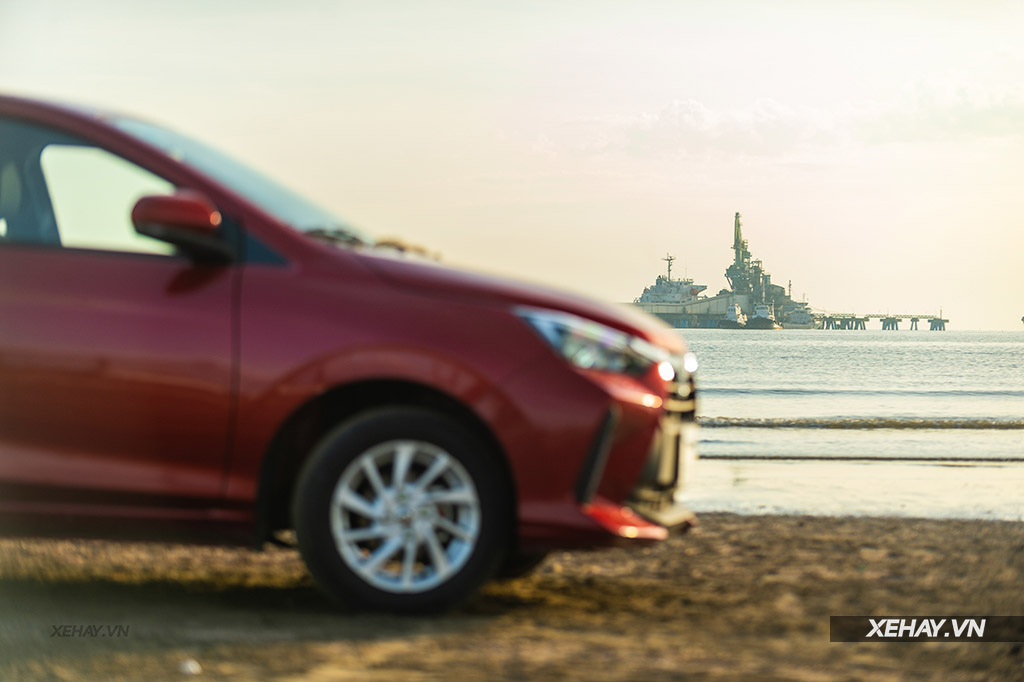 Quick summary of the trip, the new high-speed route has brought Hanoi – Thanh Hoa closer than ever before. Enjoy the "vitamin Sea" with just 2 hours of driving! Fresh seafood and pristine beaches are waiting for you.
As for means of transportation, Toyota Wigo also shows that despite its compact size, it is a very cost-effective choice and especially with outstanding safety in the segment.
Anh Phan (Tuoitrethudo)
Photos: Huy Bach