Phạm Trần Nhật Minh, also known as Minh "Nhựa", has recently put up for sale his limited edition Pagani Huayra Coupe, which is considered the "wind god", after bringing his McLaren Elva to Vietnam. This has surprised many car enthusiasts and sparked curiosity about who would be willing to buy the only Pagani Huayra in Vietnam.
There are only a few names on the list, one of which is Nguyen Quoc Cuong, also known as Cuong "Đô-la", a friend who shares the same passion for supercars with Minh "Nhựa". If a deal is made between Minh "Nhựa" and Cuong "Đô-la" for the iconic Pagani Huayra, it will undoubtedly be a shocking news for car enthusiasts in 2023. Prior to this, Dam Thu Trang's husband had already sold his Ferrari F8 Tributo to Minh "Nhựa".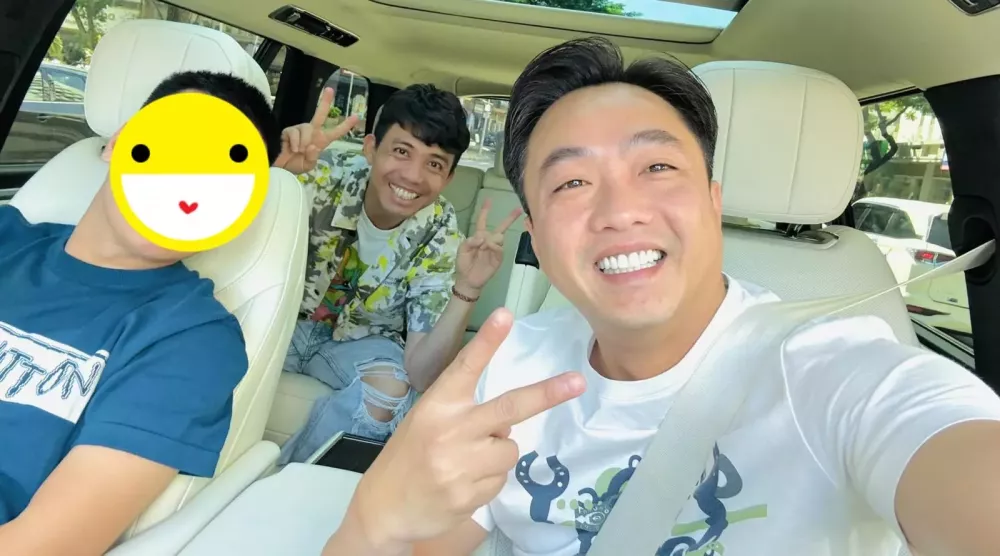 Last weekend, Minh "Nhựa" shared a picture of his dear friend Cuong "Đô-la" picking him up in the new generation luxury SUV, the Range Rover. It seems like it has been a long time since these two supercar enthusiasts rode together in a car. This picture has delighted netizens, with some even commenting, "Maybe Cuong came to negotiate a good price for the Pagani Huayra to add to his garage".
According to our research, the marvelous Pagani Huayra is no stranger to Cuong "Đô-la"'s garage, as the car has been there twice before. But who knows, maybe the third time it will be shared with Dam Thu Trang and her husband.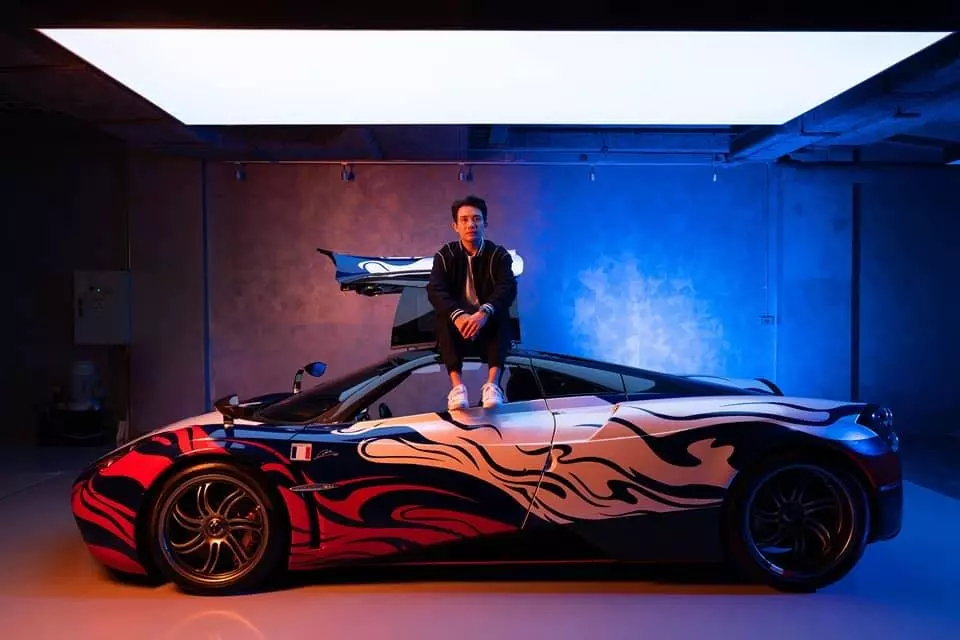 Minh "Nhựa" with his Pagani Huayra in Cuong "Đô-la"'s underground parking lot
As for the Range Rover 2023 that Cuong "Đô-la" brought to Minh "Nhựa" for a joyride, it is a gift for Cuong's wife that has caused quite a stir on social media. The car features a Batumi Gold exterior color, one of the iconic looks for the new generation Range Rover.
The new Range Rover is equipped with a hybrid (MHEV) powertrain, a turbocharged 6-cylinder petrol engine with a capacity of 3.0 liters, generating a maximum power of 355 horsepower and a torque of 500 Nm. The car is paired with an 8-speed automatic transmission and can reach a top speed of 242 km/h.