On November 7, 2023, the joint venture auction company in Vietnam continued to offer hundreds of car license plates for online bidding.
Compared to previous auction days, in the car license plate auction on November 7th, no plate was sold for more than 400 million VND, which is understandable as the plates being auctioned were not too unique, and even some plates with duplicate digits were sold for less than 100 million VND.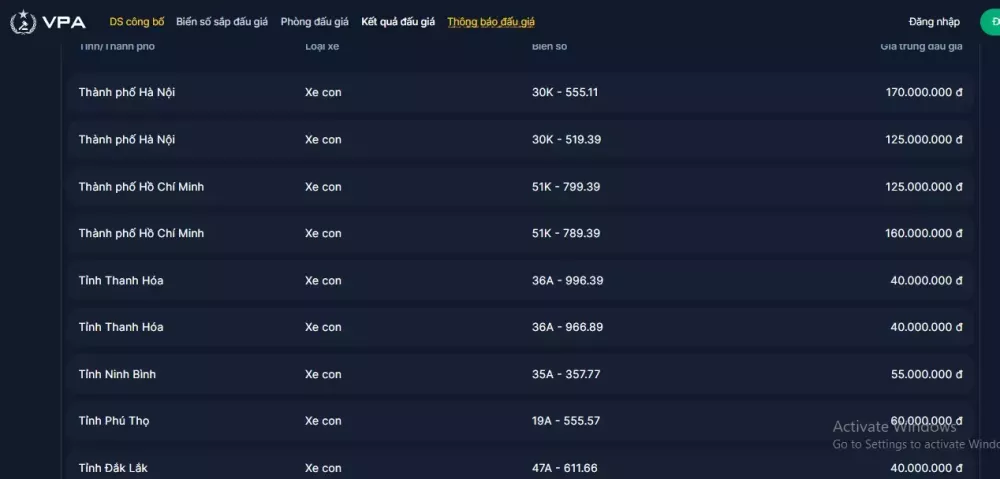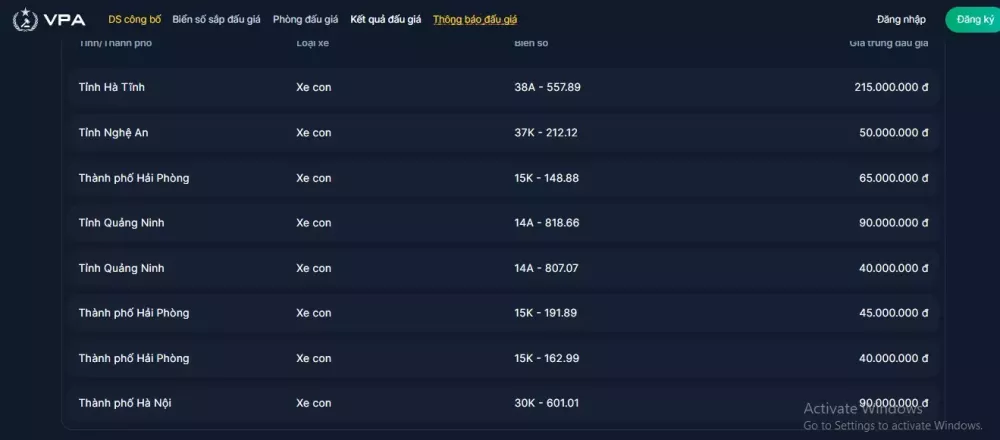 For example, the license plate 88A-644.44 was won with a bid of only 40 million VND, with similar bid amounts for license plates like 99A-666.64 or 19A-555.57, which were won with bids of 60 million VND. The biggest surprise was that the license plate 36A-996.39, which was predicted to be worth over 100 million VND, did not receive any bids, so it will soon be put up for auction again.
The highest bid for a license plate on November 7th was 36A-998.98 with 335 million VND from Thanh Hoa province, followed by the license plate 30K-608.68 from Hanoi, which was bid for 260 million VND and ranked third.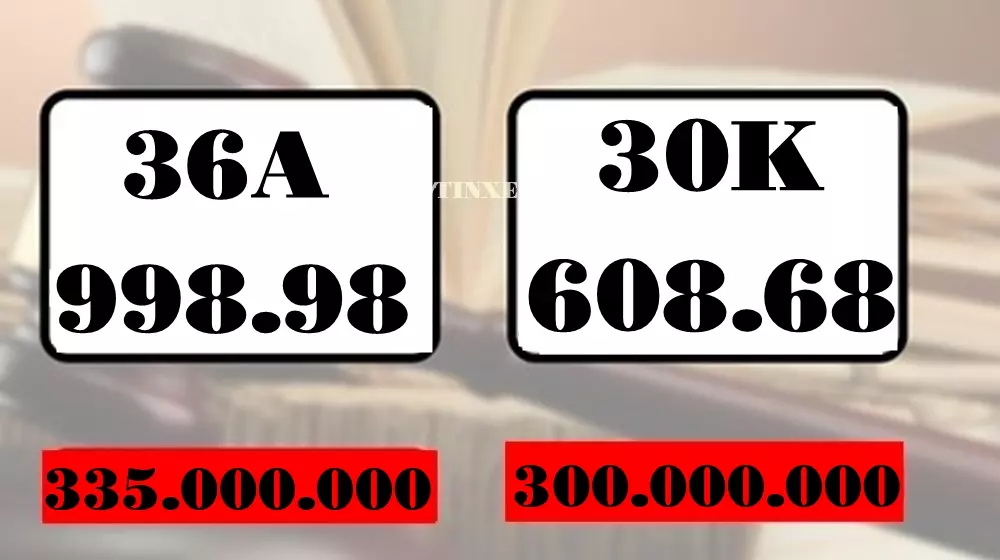 According to regulations, the winning bidder of a car license plate must pay the full auction price within 15 days from the date of announcement. This amount will be deducted from the deposit amount (40 million VND), but does not include vehicle registration fees.