Recently, car enthusiasts in Thanh Hoa had the opportunity to witness many expensive cars with beautiful license plates registered in auctions. Among them, we specifically noticed a Lexus RX350 2023 with the license plate 36A-990.99 rolling on the streets of Thanh Hoa.
According to research, the license plate 36A-990.99 was auctioned online by the joint stock auction company Vietnam on October 18, 2023, within the time frame from 09:30 to 10:30. After an hour of bidding, this beautiful license plate was sold for the highest price of 120 million VND.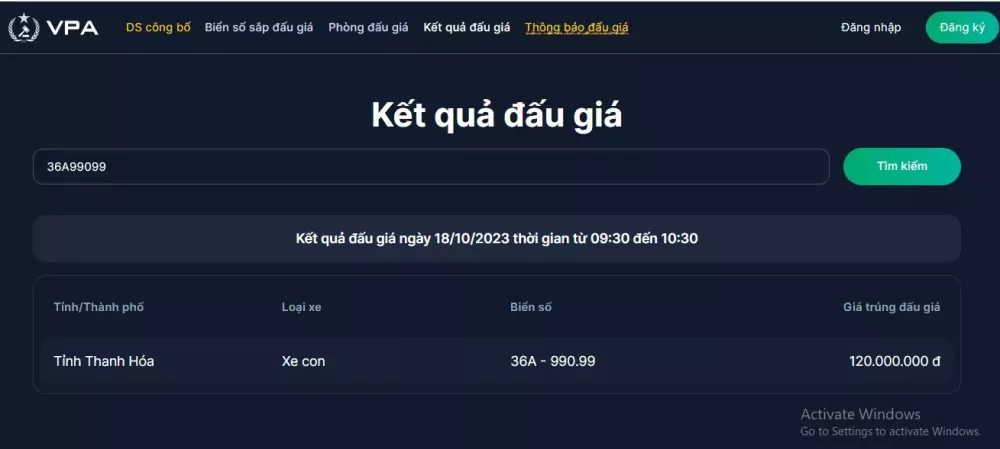 The allowance for individuals to bid on car license plates has opened up opportunities for many wealthy people to easily hunt for their favorite beautiful plates. Among them, after winning the auction for the license plate 36A-990.99, one wealthy individual from Thanh Hoa quickly fulfilled the financial obligations including paying an additional 80 million VND to own this beautiful license plate.
After that, this person immediately purchased a new generation Lexus RX350 with a price of over 3.43 billion VND to register with the 36A-990.99 license plate. At this point, both the license plate and the car are a perfect match in terms of beauty, uniqueness, and value. This is not a rare case where Vietnamese wealthy individuals choose to buy the Lexus RX350 2023 car to register with a premium license plate after winning the auction.
It is known that the Lexus RX 2023 in Vietnam will have 4 versions, including RX 350 Premium, RX 350 Luxury, RX 350 F Sport, and RX 500h F Sport Performance.
Among them, the expected price for the Lexus RX 350 Premium 2023 is 3.43 billion VND. The corresponding figures for the Lexus RX 350 Luxury 2023 are 4.33 billion VND, RX 350 F Sport and RX 500h F Sport Performance are priced at 4.72 billion VND and 4.94 billion VND respectively.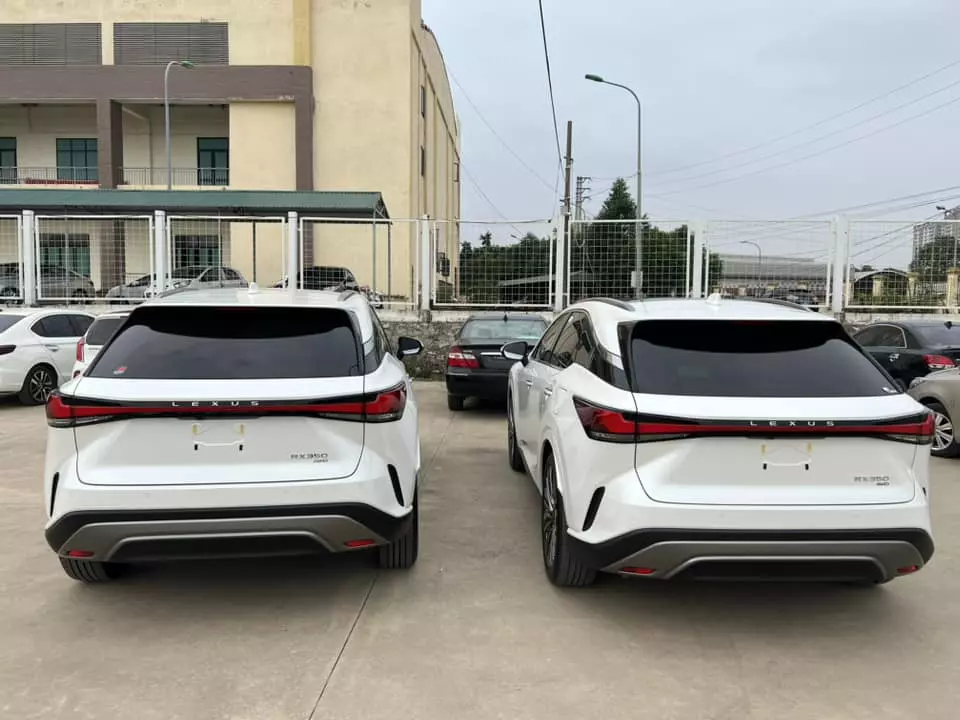 These two Lexus RX350 2023 cars will also be registered with the auction license plates of Thanh Hoa, which are 36A-995.99 and 36A-996.99
Underneath the hood of the Lexus RX350 with the license plate 36A-990.99 is a 4-cylinder inline petrol engine, DOHC, Dual VVT-i, with a capacity of 2.4L, generating a maximum output of 275 horsepower at 6,000 rpm and a maximum torque of 430 Nm at 1,700 – 3,600 rpm. The engine is paired with an 8-speed automatic transmission.