When it comes to car enthusiasts in the United States, one cannot ignore billionaire Michael Fux. Currently, this mattress industry magnate owns an extensive collection of over 100 cars, including at least 15 luxury vehicles from Rolls-Royce.
As one of the most avid Rolls-Royce enthusiasts, it is not surprising that Mr. Fux set his eyes on the Spectre electric car from the British automaker. Not only does he want to own it, but he also strives to be the first person in the United States to receive a Rolls-Royce Spectre.
In order to fulfill his wish, Mr. Fux has purchased two different Rolls-Royce Spectres at once. Recently, the first car has been handed over to this billionaire.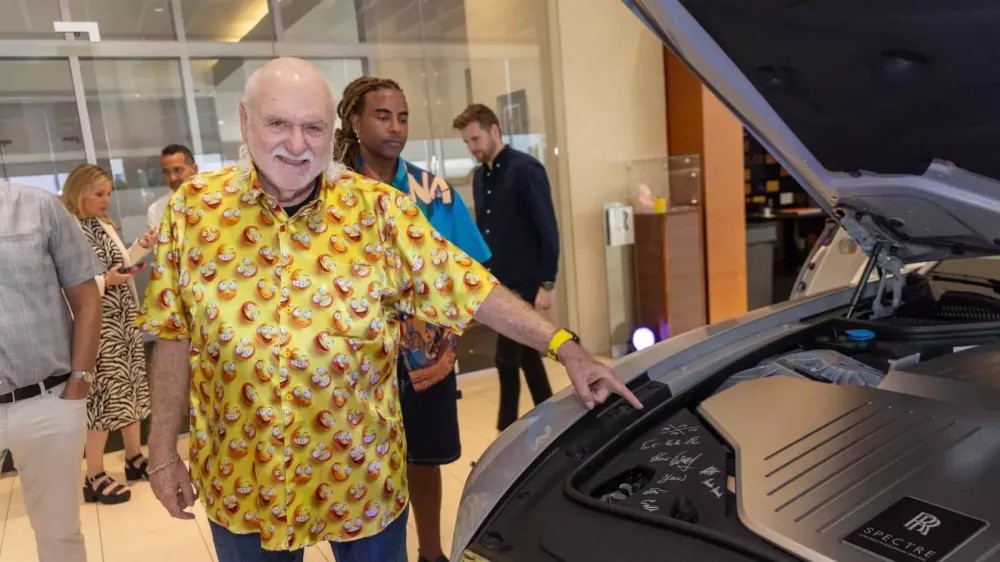 The first Rolls-Royce Spectre owned by Mr. Fux features a rather sophisticated Tempest Grey paint. Alongside it are the standard 7-spoke 23-inch wheels, and a white leather interior with yellow accents.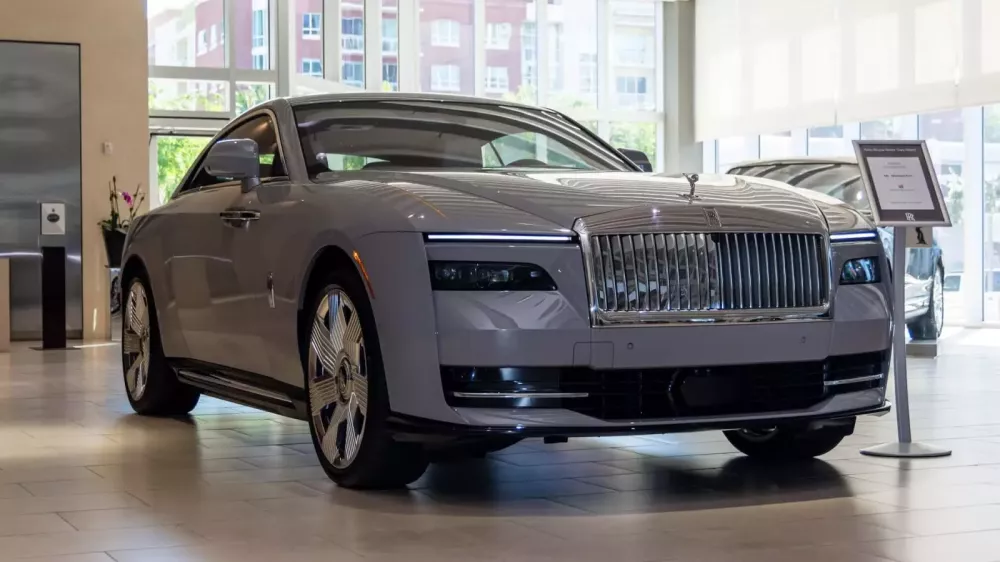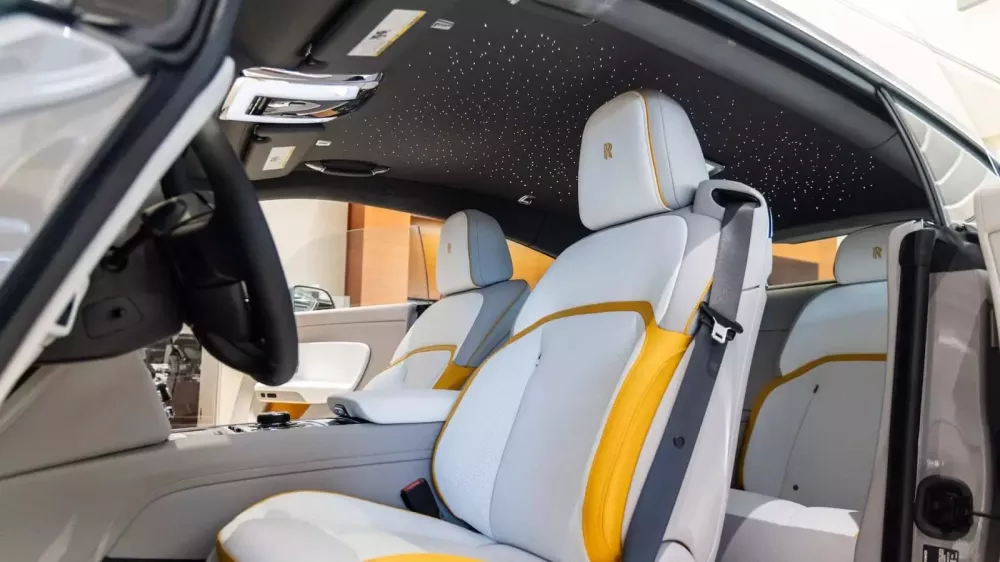 The appearance of this Spectre is completely contrasting to the other Rolls-Royce cars that Mr. Fux has previously purchased. In his garage, this billionaire already has standout Rolls-Royces like the Blue Candy Dawn, the Orange Cullinan, and the Green Jade Pearl Wraith. Furthermore, he also owns custom-painted cars that are named after him.
Of course, everything has its reasons. The reason why this Rolls-Royce Spectre has a normal configuration is because it is a strategic solution for Mr. Fux to receive the car before anyone else in the United States. Meanwhile, the Rolls-Royce Spectre tailored to Mr. Fux's preferences is still in the making. It is expected that his personalized Rolls-Royce Spectre will be handed over at the end of next year.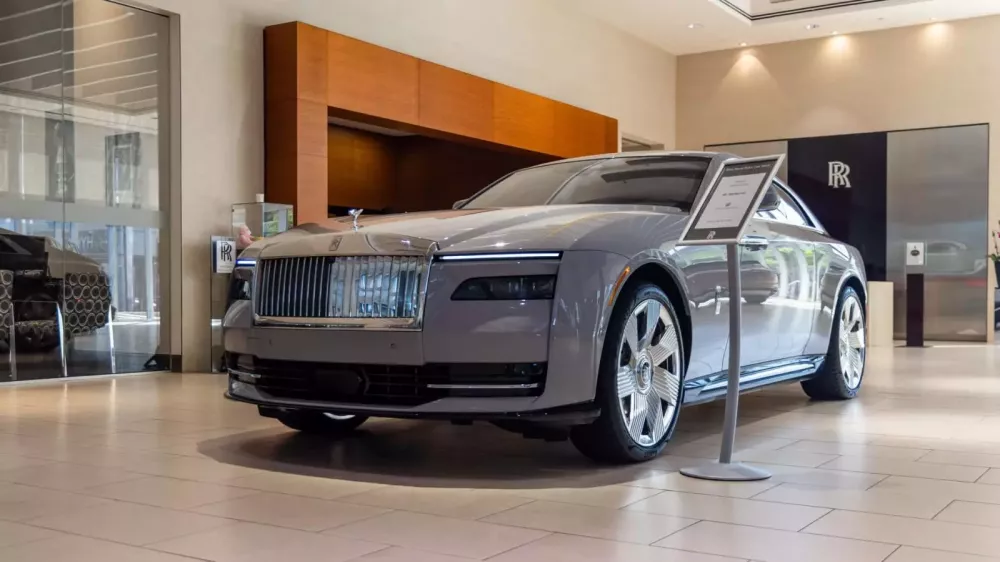 This business magnate has revealed that he is closely collaborating with Rolls-Royce to create his special Spectre. "It will be crazy," Mr. Fux laughed and said.
This is not Mr. Fux's first electric car. In addition to the Rolls-Royce Spectre, he also owns a GMC Hummer EV Edition 1 and a Tesla Model S Plaid. However, the Rolls-Royce Spectre is Mr. Fux's most expensive electric car with a starting price of USD 422,750 in the US market.
In an interview with InsideEV last year, Rolls-Royce CEO Torsten Muller-Otvos confirmed that the waiting time for the Spectre is at least 15 months. In other words, if customers place an order for the car at this time, they will have to wait until 2025 at the earliest.
Developed on an all-aluminium platform, similar to the Cullinan and Phantom, the Rolls-Royce Spectre has a large coupe design, including dimensions of 5,453 mm in length, 2,080 mm in width, 1,559 mm in height, and a wheelbase of 3,210 mm. Additionally, the car weighs up to 2,975 kg and has a minimum turning radius of 12.7 m.
Although it is an electric car, the Spectre still possesses the distinctive design of other Rolls-Royce vehicles with internal combustion engines. In addition, it has an aerodynamic drag coefficient of only 0.25 Cd, the lowest in the Rolls-Royce family to date.
Not only luxurious, the Rolls-Royce Spectre is also powerful with an electric motor that delivers a maximum power of 430 kW (about 576 horsepower) and a peak torque of 900 Nm. Thanks to this, the car can accelerate from 0 to 100 km/h in 4.5 seconds and achieve a range of 515 km according to the EPA test cycle in the US.