The Gaz-63 is a 4×4 transport truck with a 2-ton capacity, produced at the Gorky Automobile Plant (Soviet Union) from 1948-1949. Later generations of this model were also produced from 1957 to 1968.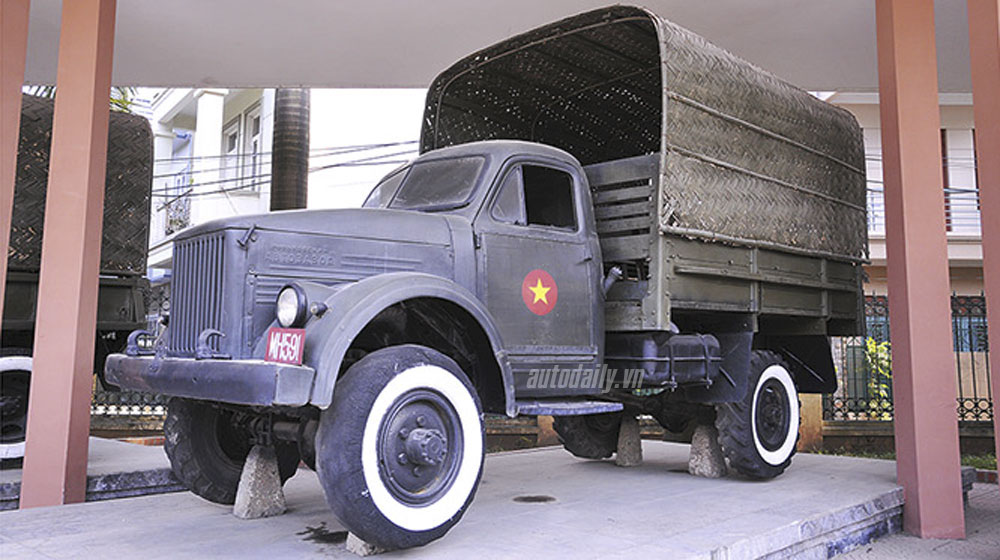 The Gaz-63 is a name that many Dien Bien soldiers can never forget

This is a vehicle made by the Soviet Union and provided to Vietnam. The outward appearance of the GAZ-63 and the improved GAZ-51 series (from version A onwards) are quite similar. The difference between these two series is that the GAZ-51 looks more refined and has a pair of double wheels compared to the single wheel of the GAZ-63. In addition, the GAZ-63 tires have large V-shaped grooves (similar to the Zil-157/CA-30 style) compared to the small grooves of the GAZ-51.
The vehicle uses a 6-cylinder engine, with a power of 70 horsepower, a 4-speed gearbox, and 2 axles. The fuel tank can hold 90 to 105 liters of fuel, with a fuel consumption rate of 25L/100km. The maximum speed of the vehicle is 65km/h.
These are the specifications provided by the manufacturer. In reality, when used as a military transport truck in Vietnam, the vehicle surpassed "bombing rain, bullet storms," proving to be durable and powerful like the soldiers of Dien Bien.
During the Dien Bien Phu campaign, the truck was used to transport weapons, supplies, and food. The Gaz-63 is also closely associated with the achievements of the hero Loc Van Trong, the commander of the military transport truck.
During the transportation of military supplies from the border campaign to the Dien Bien Phu campaign, this hero, together with the truck, overcame difficulties, crossing mountain passes, and wading through streams, ensuring safe transportation over more than 30,000km.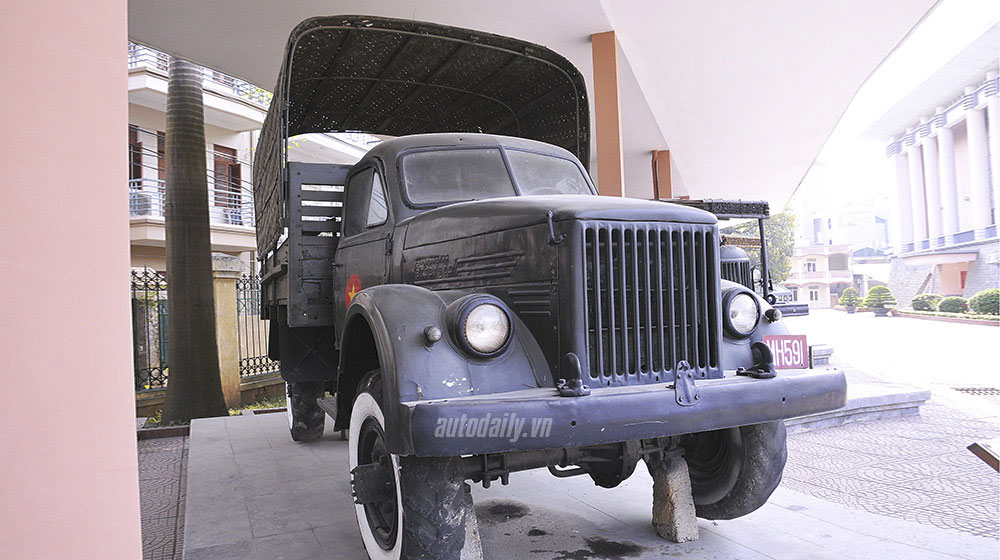 The Gaz-63 is still exhibited at the Logistics Museum (Hanoi)
Currently, the "heroic truck" Gaz-63 is still on display at the Logistics Museum (Hanoi). Another Gaz-63 (during the resistance war against America) is exhibited at the Dong Loc T-junction historical site (Ha Tinh).
Thế Đạt (TTTD)
Photo: Lê Thắng