Despite being a Chinese brand, 70Mai is a well-known name in the dashcam industry, with guaranteed quality, attractive designs, and especially useful features, as well as affordable prices.

In a country with complicated traffic conditions like Vietnam, having a Xiaomi 70Mai dashcam is extremely useful and necessary for car owners. The device helps drivers provide clear evidence and prove right or wrong, thereby avoiding potential troubles.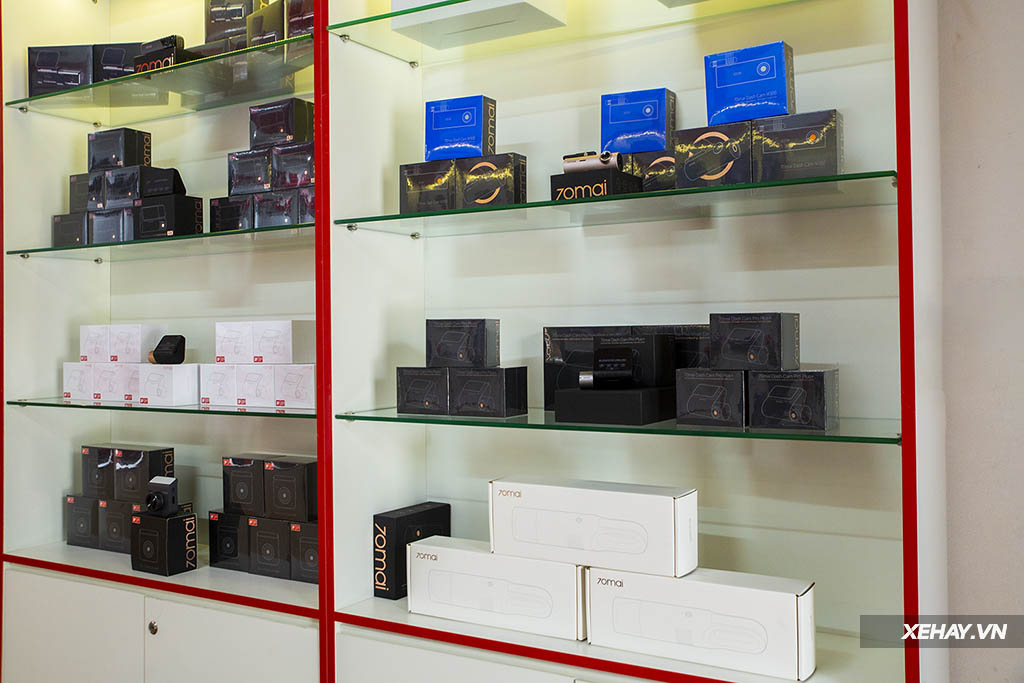 However, there are many dashcam products on the market today, from various brands, with different types, designs, features and price ranges. Among them, 70Mai is a name that many people pay attention to, especially with the 70Mai M500 dashcam.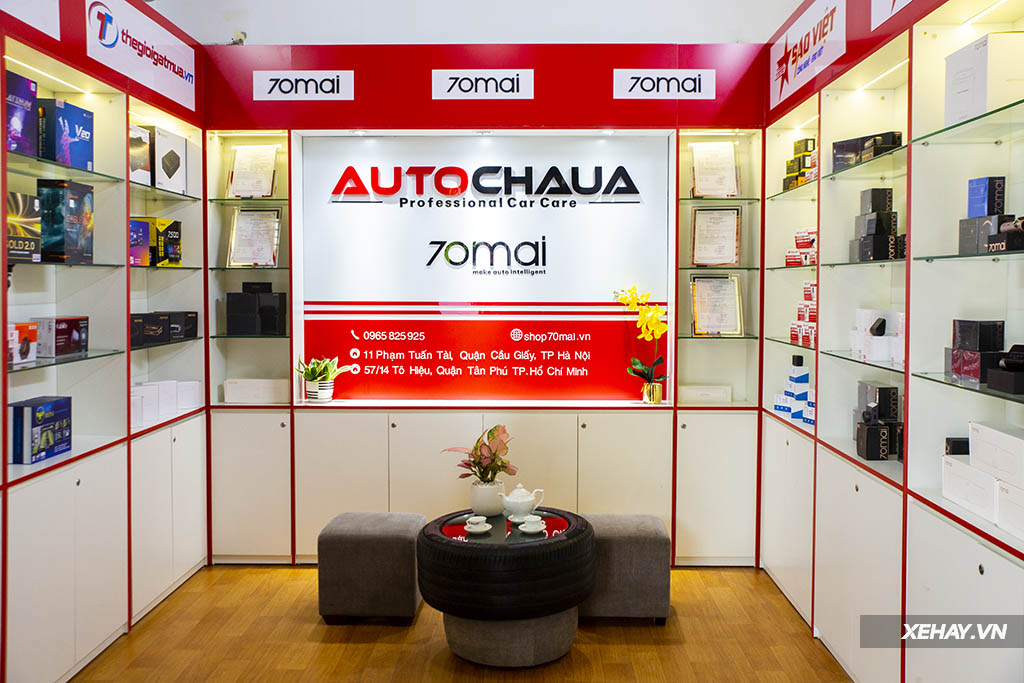 Not only popular with consumers, but 70Mai accessories provided by Auto Chau A are also genuine products with clear origins, certified by the Telecommunications Measurement Center – Ministry of Information and Communications.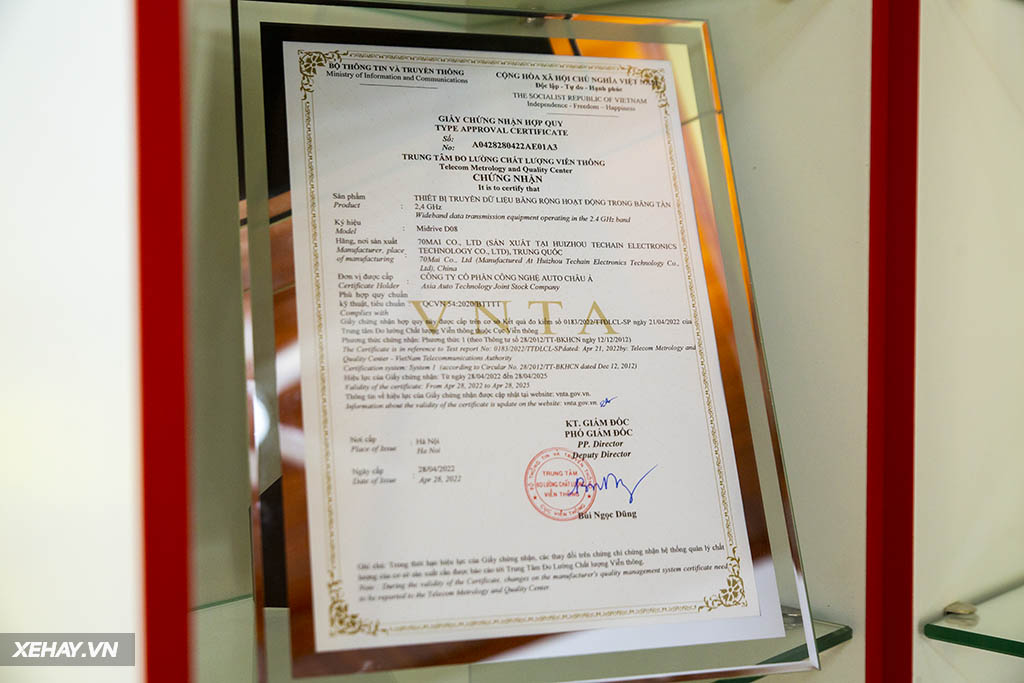 Compared to other 70Mai products imported through unofficial channels or floating products on the market, this is a reliable, legitimate and credible supply.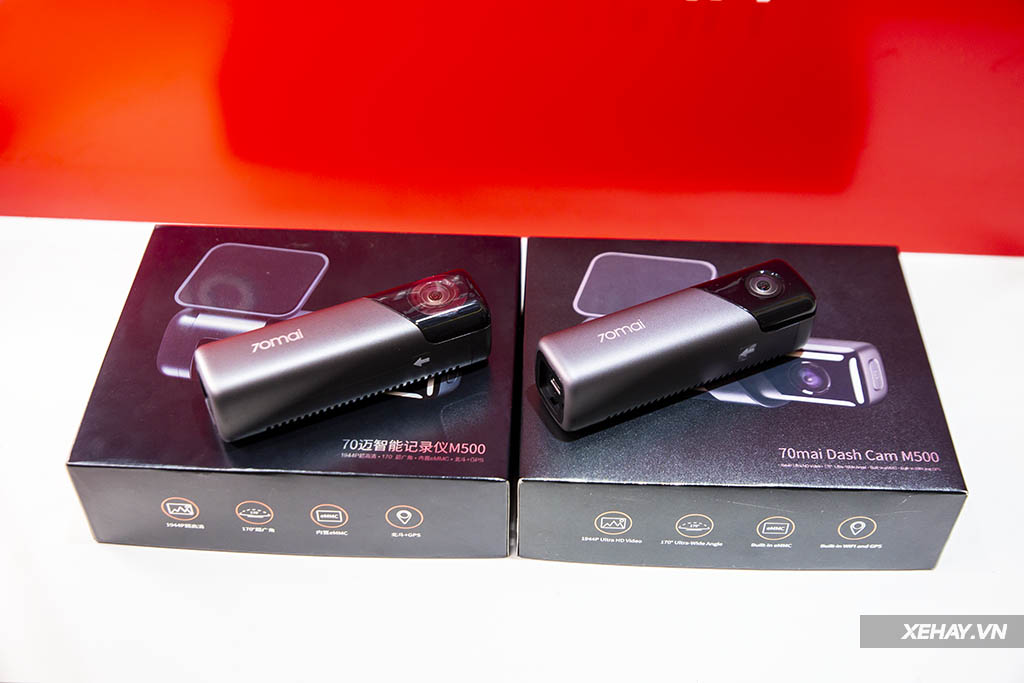 In addition to the issue of origin, the 70Mai dashcam itself is truly a high-quality product, providing users with great value for their reasonable investment.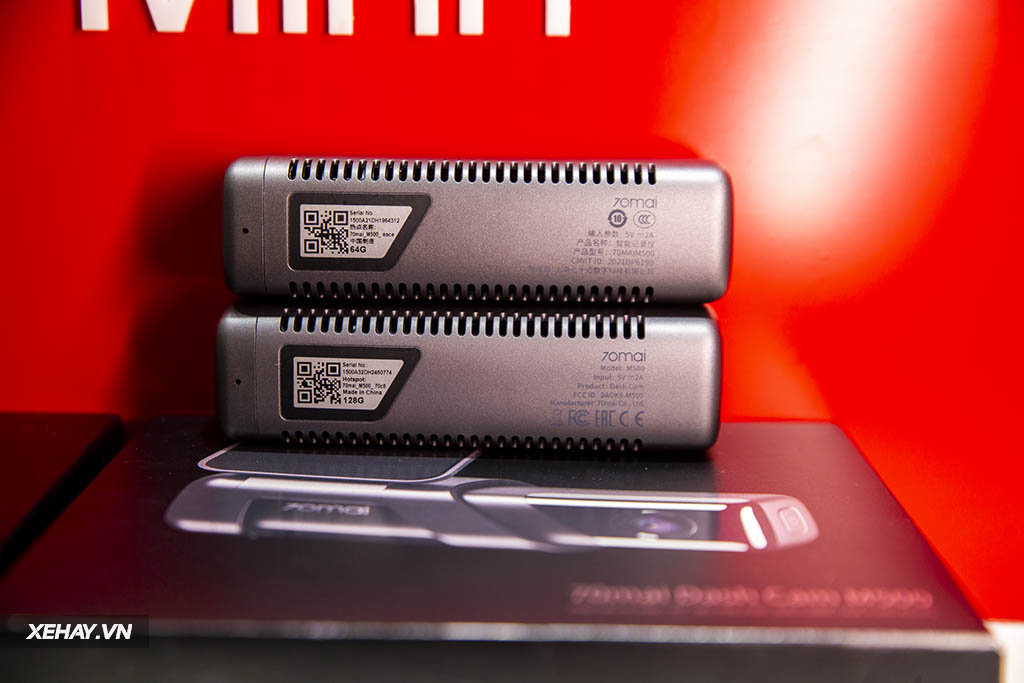 With cheaper imported local products, customers will not receive reliable and long-term warranty policies, or even worse, their warranty claims may be denied if the product has malfunctions.
At the same time, Chinese domestic products often encounter issues due to unsynchronized software upgrades or the Chinese language affecting user experience. These are differences that customers can only discover when using the products, not immediately apparent when comparing two products side by side before making a purchase.
Sleek and rational design
First of all, the design of the 70Mai M500 dashcam is extremely eye-catching. With the dimensions equivalent to an electronic cigarette pod, rounded edges, and a matte gray plastic shell; the 70Mai M500 exudes a modern and even luxurious feel.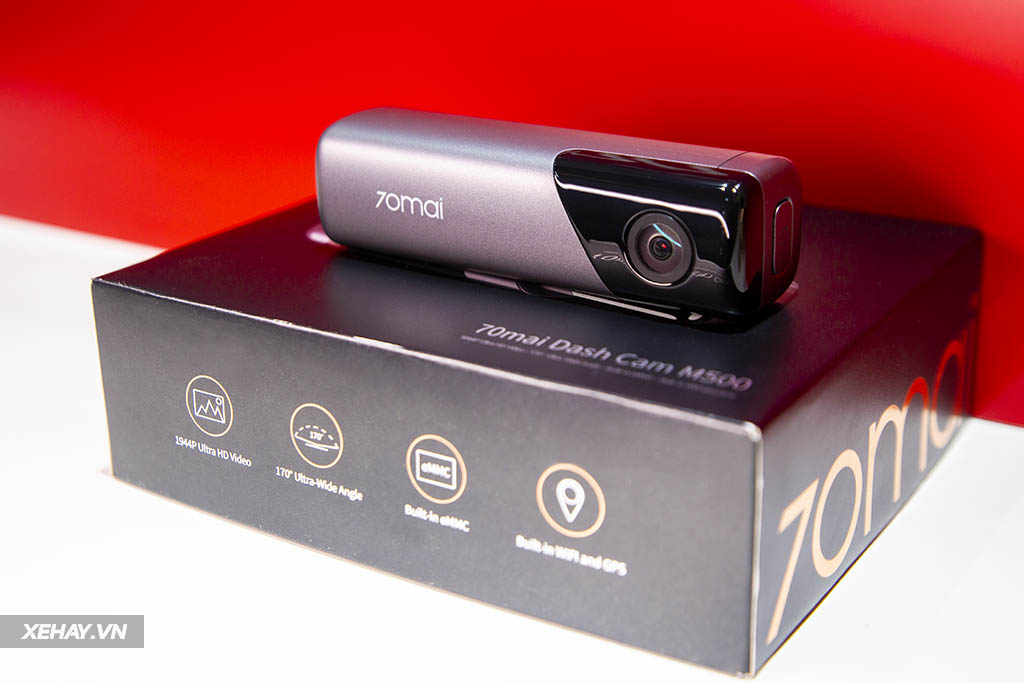 The product is made of one piece, with a minimalist design. In the front, the camera module is protected by a black plastic cover, adding a modern touch to the product. On the back, the heat dissipation vents are evenly arranged at the bottom and top. On the sides, there is a convenient power charging port.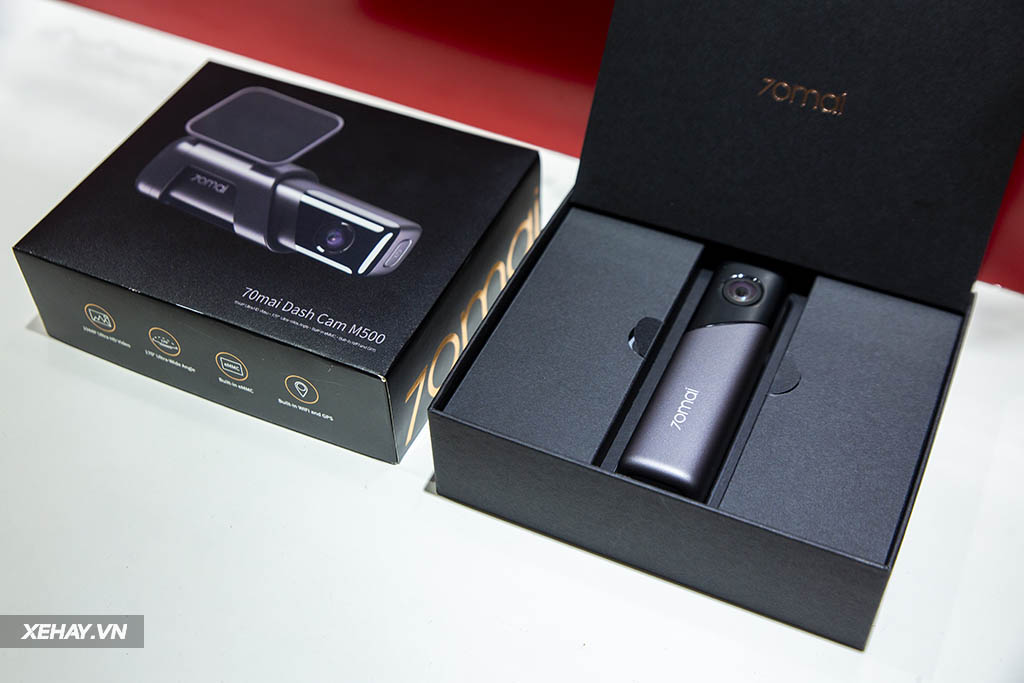 When attached to the windshield, the 70Mai M500 dashcam is securely fixed with a simple and beautiful adhesive mount that also effectively reduces vibrations when the car is moving, avoiding issues that may affect image quality like suction cup mounts or twist-on mounts commonly found in the market.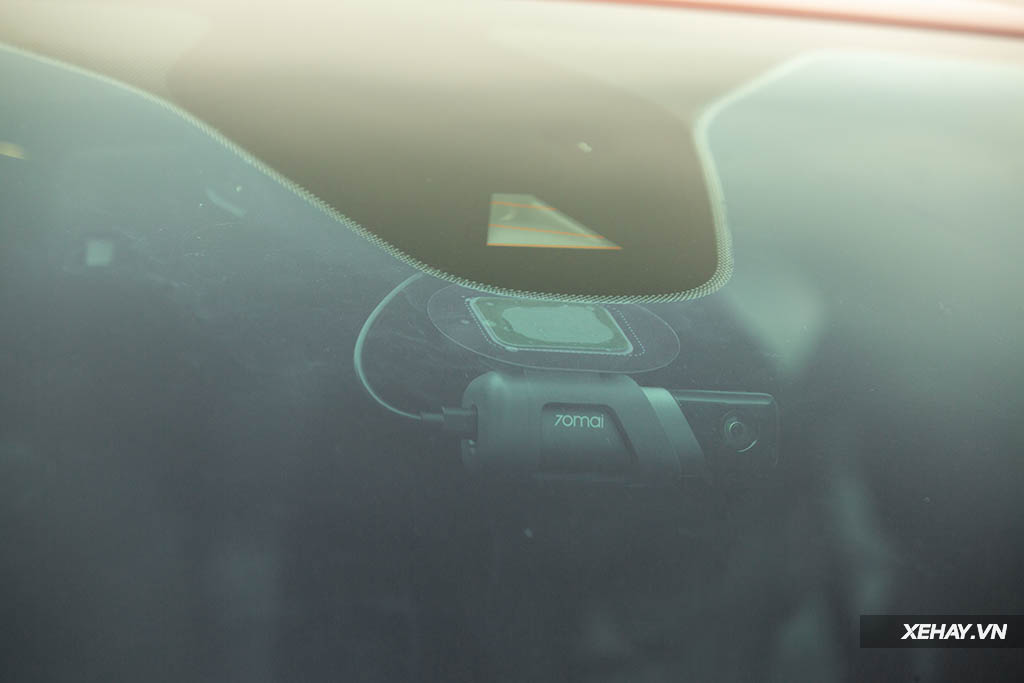 It can be seen that the manufacturer has carefully calculated to provide a rational design, easy and tidy installation, and most importantly, optimal image quality and functions while in operation.
Especially, with a compact and attractive design like the 70Mai M500, customers can confidently install the dashcam on expensive luxury cars such as Mercedes-Benz, BMW, Audi…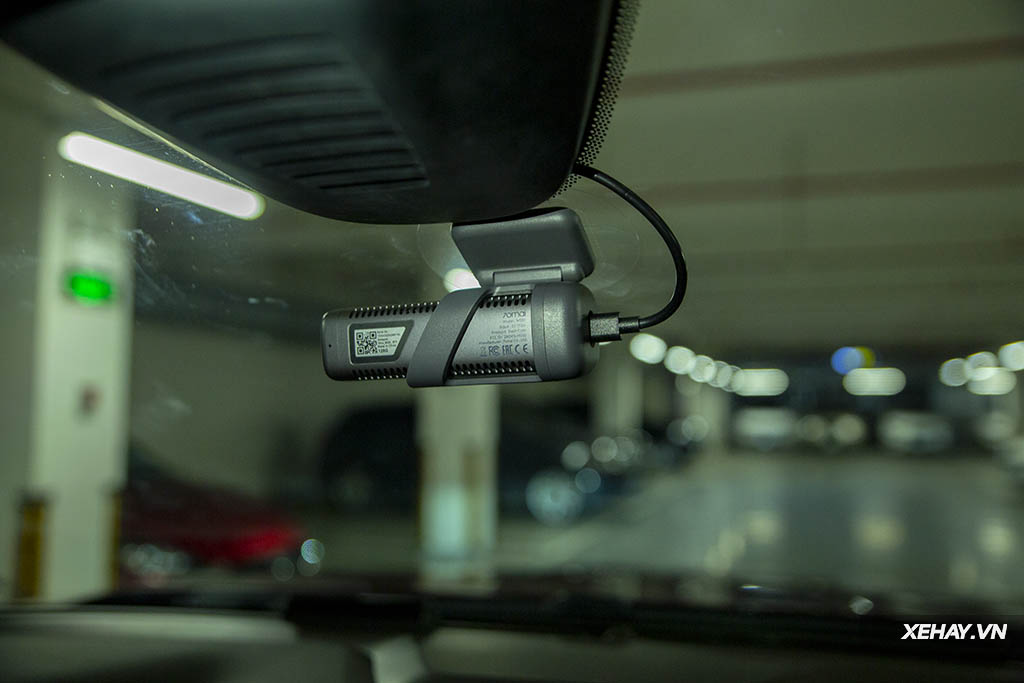 Impressive recording capabilities of the 70Mai M500
First of all, for a dashcam, the recording capabilities – the main purpose of the product, always have to be prioritized. The images from the 70Mai M500 dashcam can reach a maximum resolution of 2.7k, ensuring sharpness, details and the ability to zoom in when necessary without pixelation.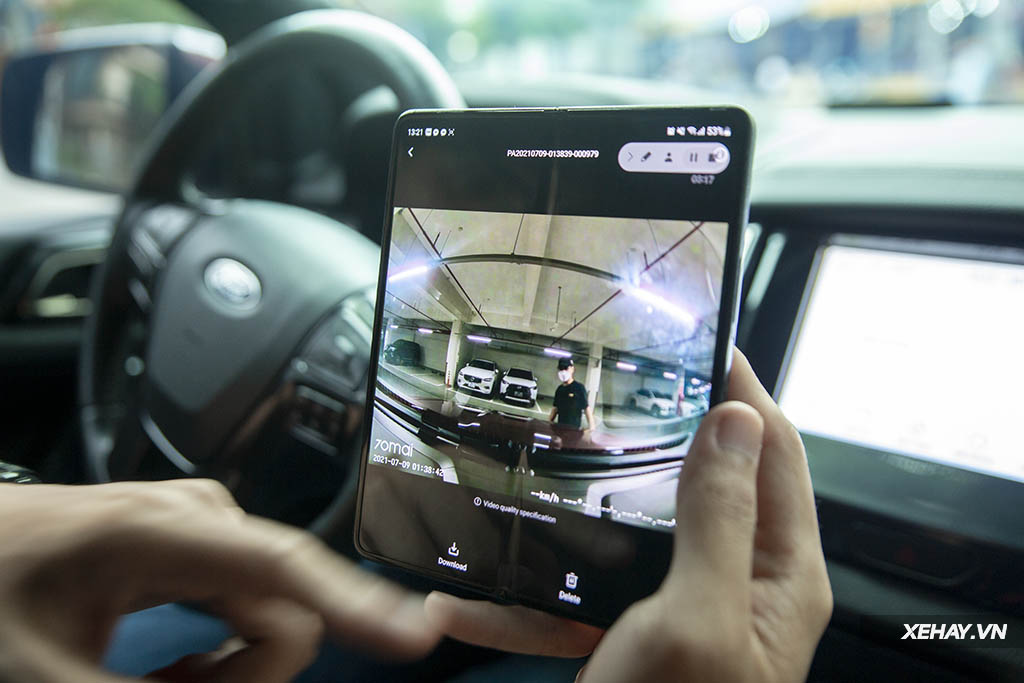 Hình
The 70Mai M500 camera lens system can capture images with a viewing angle of up to 170 degrees, significantly wider than the approximately 140-degree field of view of other common dashcam products on the market nowadays.
Together with that, the lens system and sensor of the product allow for excellent recording in complicated lighting conditions (uneven brightness) and reduce noise for images shot in low-light environments.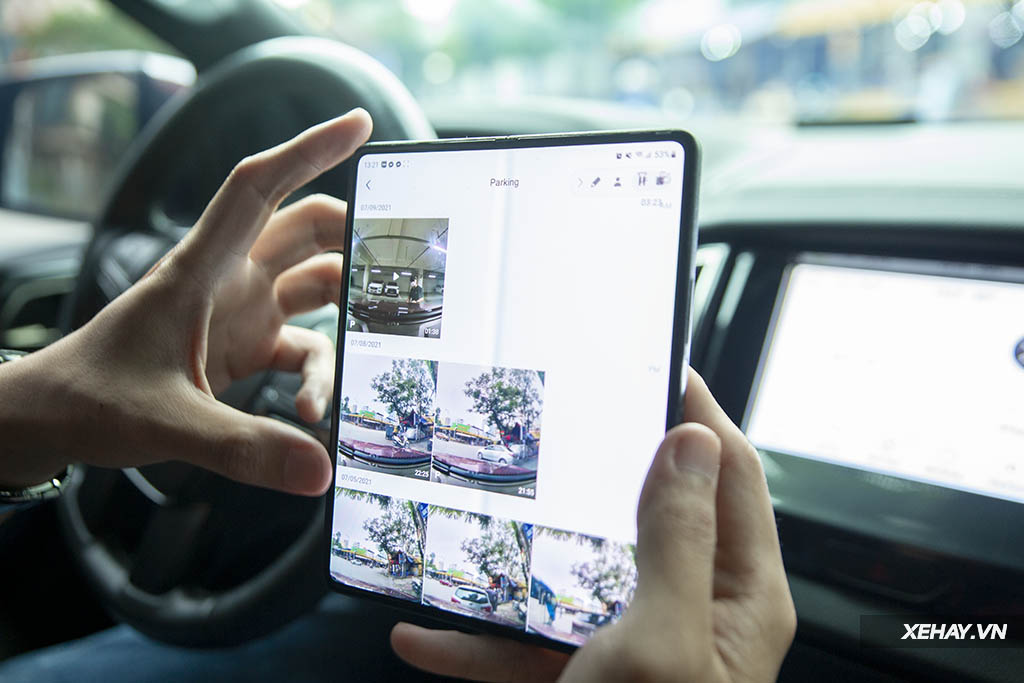 The automatic exposure mode also helps the 70Mai M500 adjust the brightness sensitivity when transitioning from dark to bright and vice versa (such as when going up or down parking garages or driving through tunnels). This is considered an outstanding advantage of the 70Mai M500 compared to other competitors.
However, the 2.7k resolution platform is much larger than the usual fullHD offered today; therefore, it also requires a high-speed recording and reading system. To solve this issue, 70Mai has not integrated a microSD card into the M500 like other common products.
Instead, the 70Mai M500 uses internal memory with 32GB, 64GB, and 128GB chip capacities to meet the diverse needs of users. In addition, using internal memory also minimizes recording errors or memory card malfunctions due to low-quality memory cards.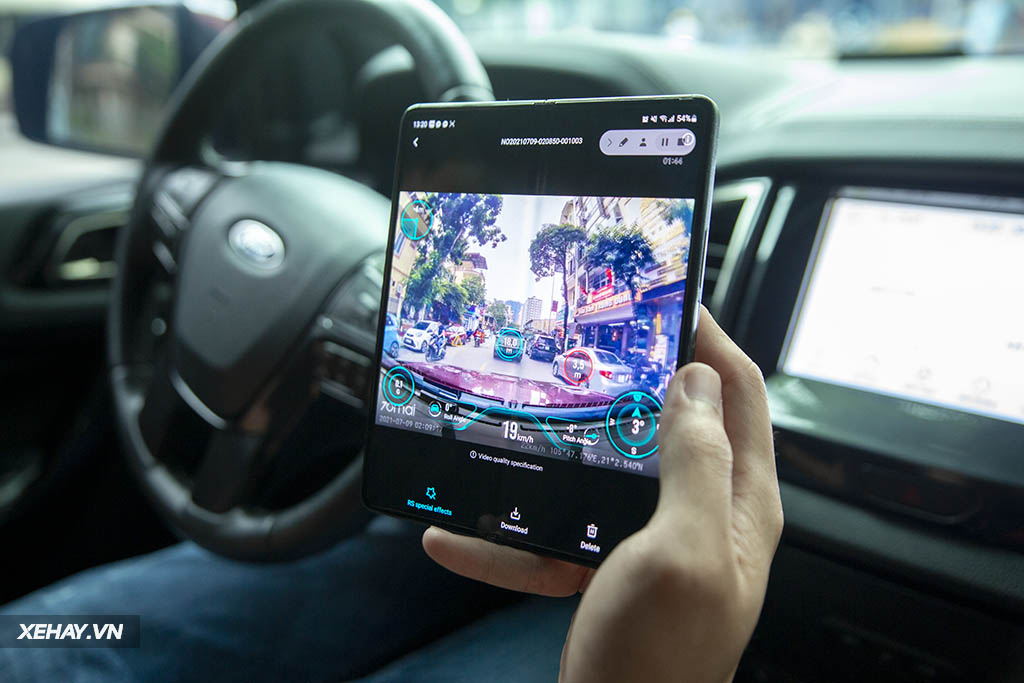 Valuable features of the 70Mai M500
Compared to other common dashcams on the market, the 70Mai M500 seems to be on a different level, providing safe support for drivers. Specifically, the product can warn drivers of potential accident risks while driving.
For example, when driving at speeds above 50km/h, the camera will alert the driver if they deviate from the lane. When other vehicles cut in or approach too closely to one's car, the 70Mai M500 will also issue a warning to help the driver handle the situation.
Or when stopping at a red light turning green, if the driver is distracted and does not notice that the vehicle in front has moved, the 70Mai M500 will also issue an audio reminder for the driver to start moving.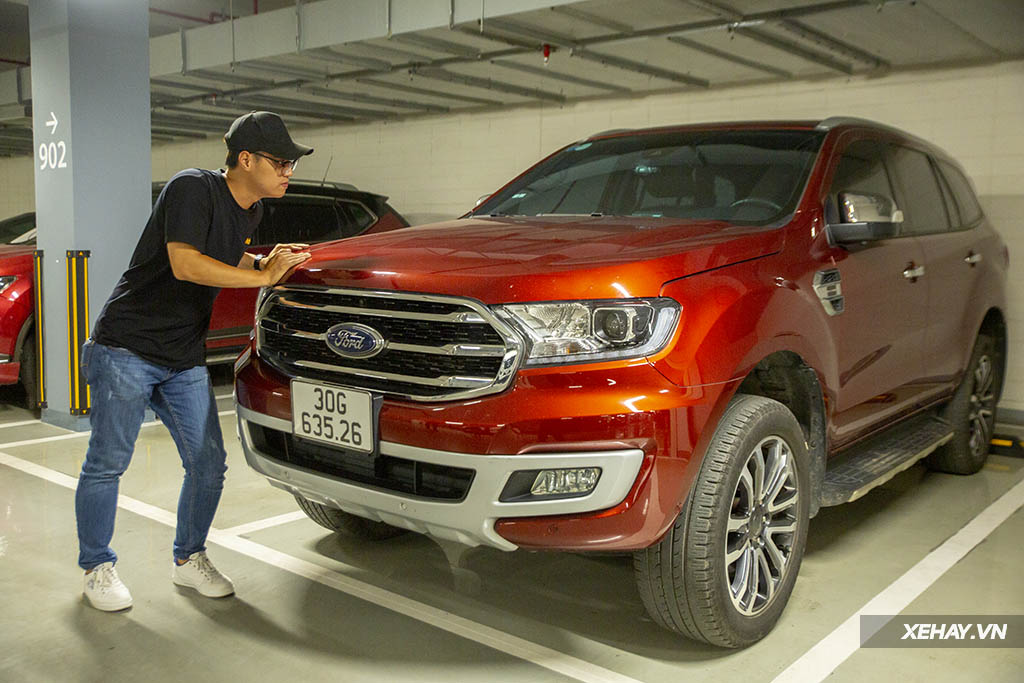 Together with these features, the 70Mai M500 provides another useful function, emergency recording mode. Thanks to a separate internal backup power source, the 70Mai M500 can record moments when the vehicle is shaken (due to impacts, collision with other vehicles or objects, etc.), even when the car is parked and the engine is off. At the same time, the video will be automatically saved in a protected area to prevent important videos from being overwritten or deleted from the memory.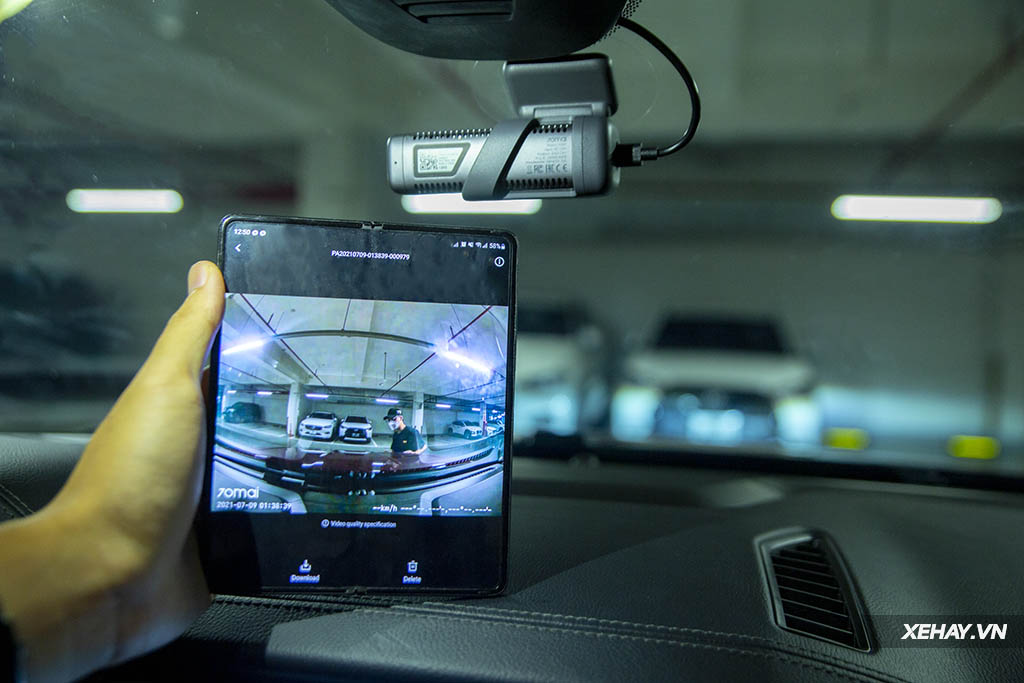 Thanks to its internal WiFi, the 70Mai M500 dashcam can easily connect to smartphones for convenient and fast wireless control and management of various settings, such as adjusting recording duration or resolution, capturing and downloading photos and videos to smartphones.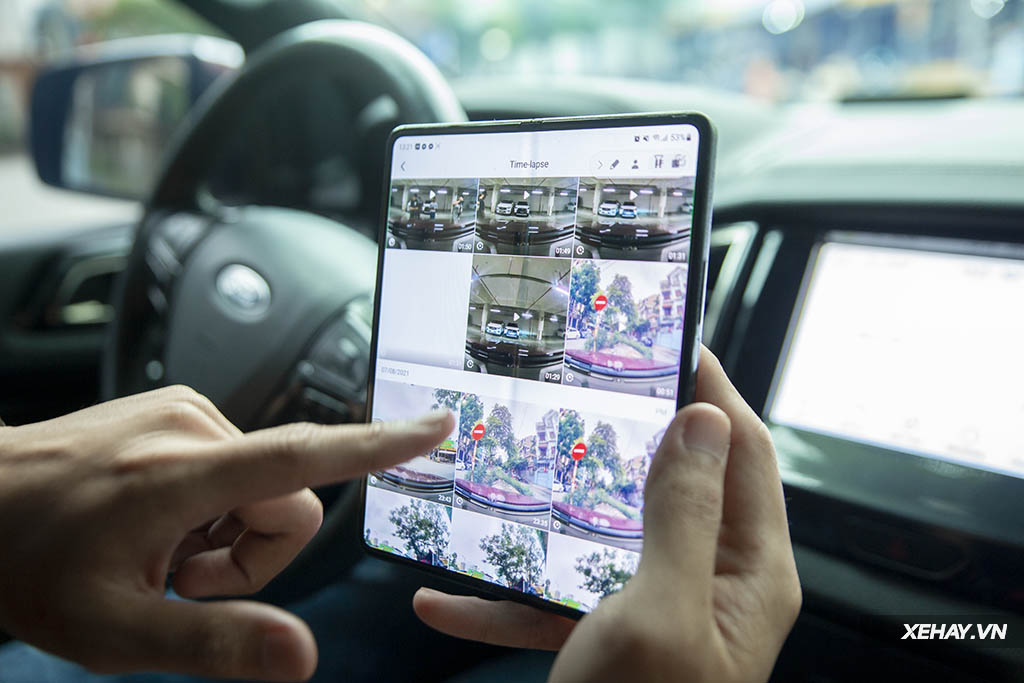 In addition, the 70Mai M500 dashcam has a built-in GPS receiver that can receive signals from GPS or GLONASS satellites; allowing for quick and accurate positioning even in difficult or signal-obstructed areas. With this feature, the camera can provide trip data including time, speed, and vehicle location for easy management. The timeline display mode also makes it easy to observe or search for necessary files.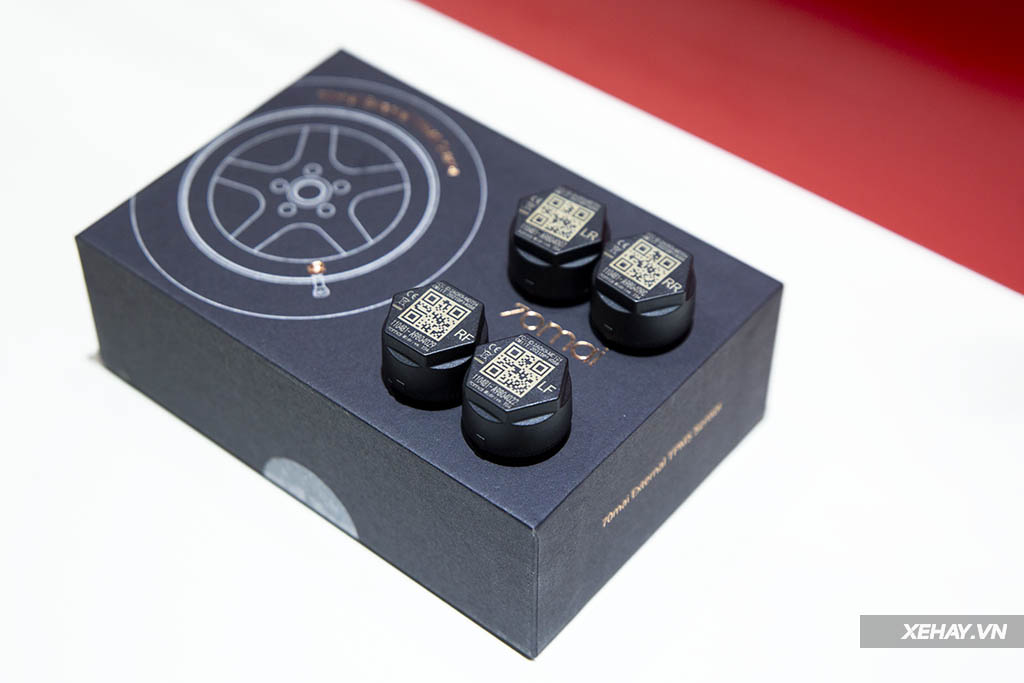 Special note, the 70Mai M500 can also be connected to an optional tire pressure monitoring system to alert the driver when the tires are underinflated or overheated, avoiding situations where one has to wait for roadside assistance or waste time replacing the spare tire. In addition to tire pressure, this system can also provide tire temperature readings. This is also an important operating parameter, especially in tropical climates like Vietnam with a lot of heat and sunlight.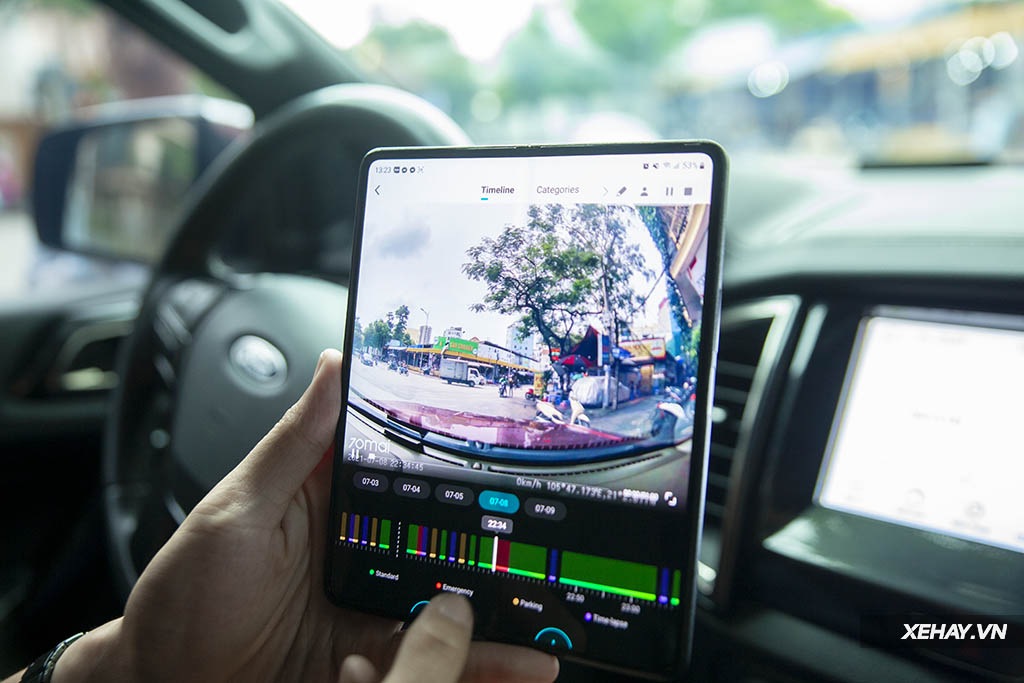 And finally, a very valuable feature: the 70Mai M500 supports voice commands. While driving, the driver or passenger simply needs to read a command and the camera will automatically respond without wasting time or being distracted to control the camera's functions. However, this feature currently only supports the English language with a few simple commands, including:
Take A photo (Enable photo mode);

Shoot emergency video (Record emergency video);

Record Audio (Enable audio recording);
Stop Audio (Disable audio recording).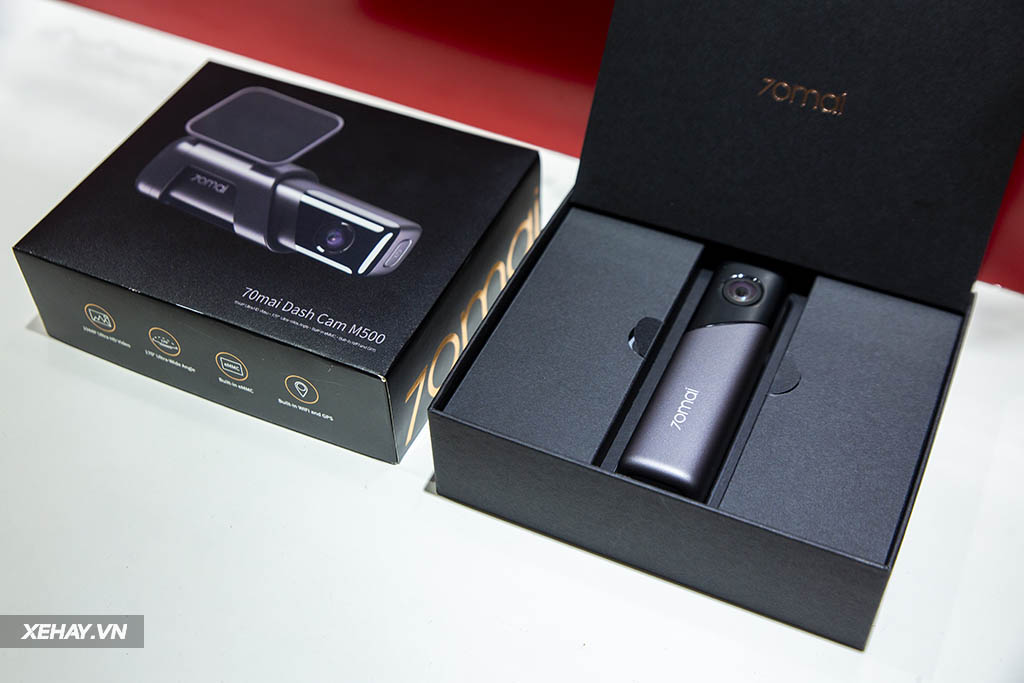 In conclusion, with prices ranging from 2.6 to 2.9 – 3.2 million Vietnamese dong, corresponding to the 32GB, 64GB, and 128GB memory versions (the optional tire pressure monitoring system costs 1.2 million Vietnamese dong), the 70Mai M500 dashcam is truly a worthy, useful, and efficient accessory; providing car owners with many different values.
Compared to other products, the 70Mai M500 is not only cheaper (from hundreds of thousands to millions of Vietnamese dong), but also features beautiful designs, diverse modern features, and most importantly, sharp and clear image quality – ensuring stable operation and providing intuitive evidence when users need to refer back to.
Find out more about the 70Mai M500 dashcam at the website: https://autochaua.vn/
Anh Phan (Tuoitrethudo)