In the mainstream high-end SUV segment today: Ford Everest, Honda HR-V, Hyundai Santa Fe, Kia Sportage, and Toyota Corolla Cross are the pioneering names leading the market in terms of technology, suitable for young users with a modern lifestyle.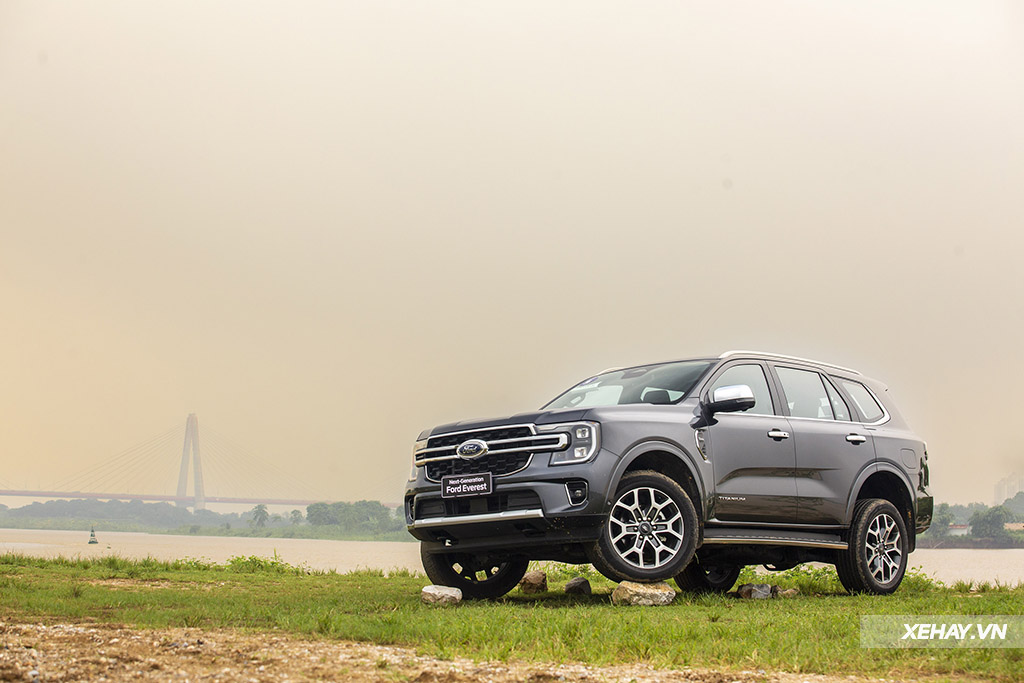 Ford Everest 2023: Dramatic transformation leading the segment
Existing in the mid-size SUV segment is not easy, given experienced competitors such as: Hyundai Santa Fe – Kia Sorento, Toyota Fortuner, Mitsubishi Pajero Sport, or Mazda CX-8. Each name has maintained its own appeal.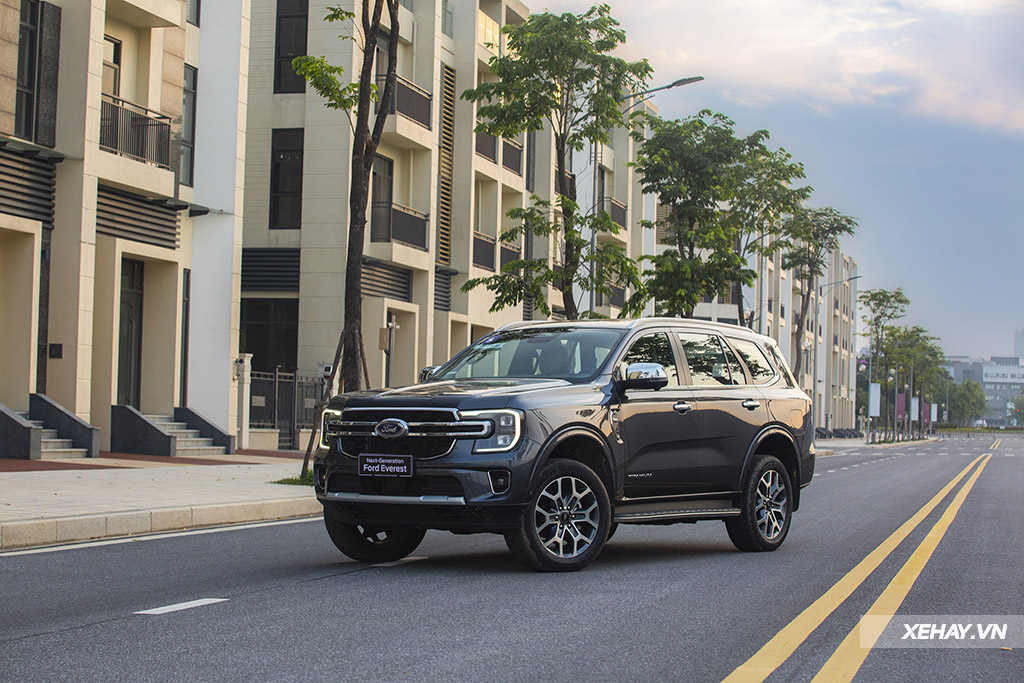 However, with the all-new generation just launched, Ford Everest 2023 made a grand debut, with its standout feature as a "technology feast" displayed before consumers' eyes, creating an instant market frenzy.
For now, put aside the beautiful design or exceptional off-road capabilities; the new Ford Everest truly possesses a "dense" tech package. The clearest evidence of this is the main lighting system with extremely modern Matrix LED technology – a segment-leading feature that no Japanese or Korean competitors have.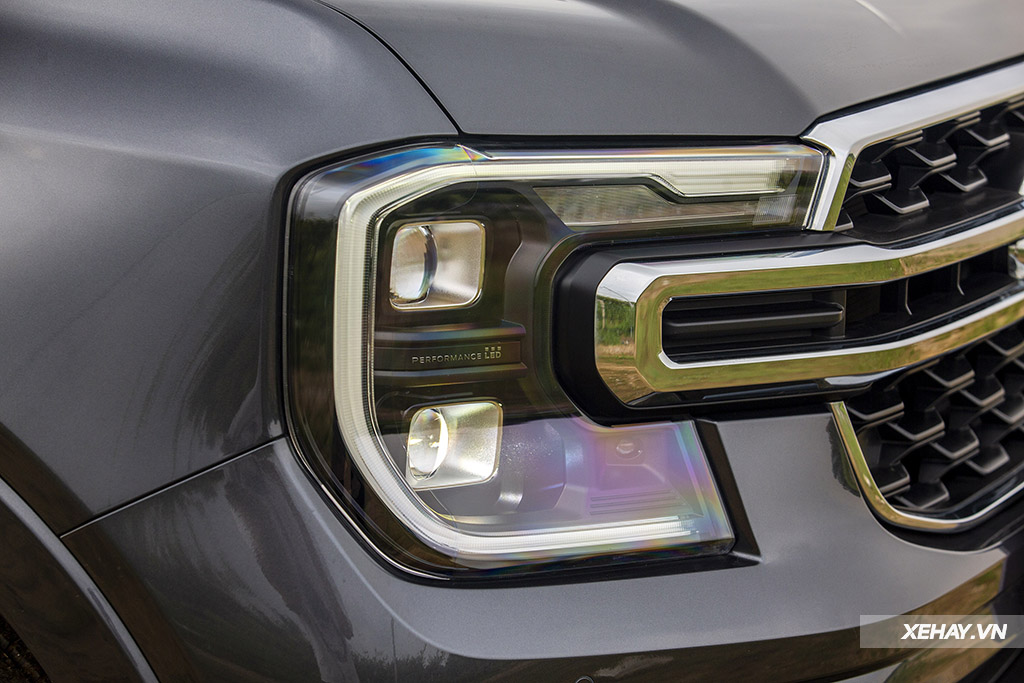 With this matrix lighting system, the Ford Everest can "avoid dipping" when encountering vehicles in traffic (regardless of whether they are going in the same direction or opposite directions). Bright areas that can cause glare will automatically have their brightness and light angle reduced, while other bright areas will still maintain their light beams, instead of lowering and reducing the driver's visibility.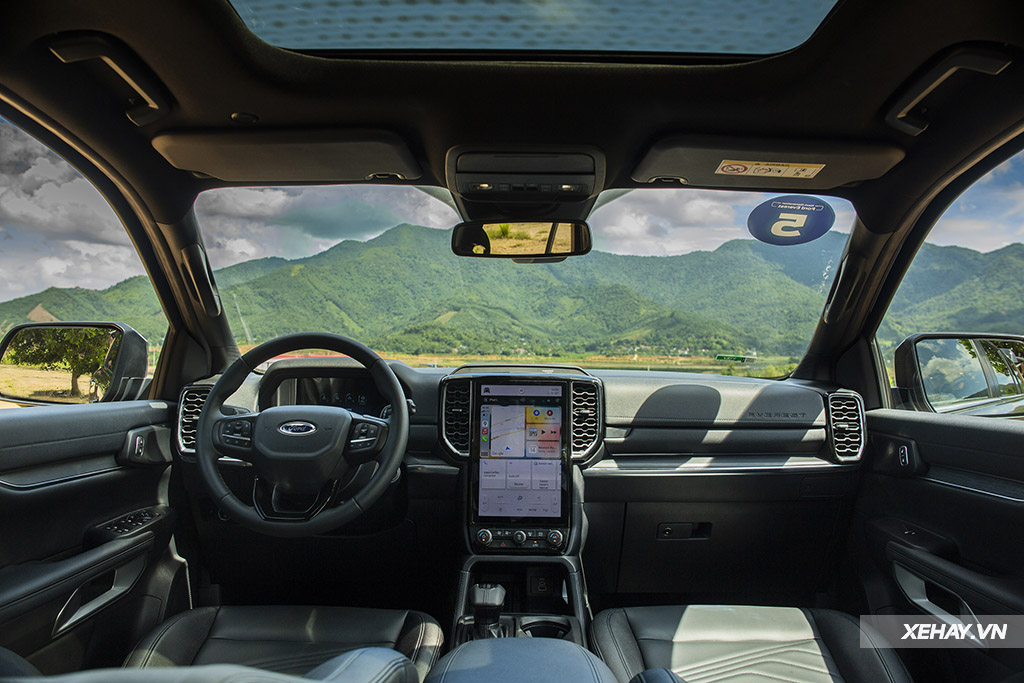 Next, the Ford Everest once again leads the segment by being equipped with an active 2.0 parking assist system; with the ability to automatically recognize parking spots (whether parallel or perpendicular) and automatically steer and reverse into them. All the driver needs to do is press and hold the "Park Aid" button, and the Everest will take care of the rest (if the driver feels unsafe, they can release the "Park Aid" button, and the vehicle will cancel the automatic parking feature and return control to the driver).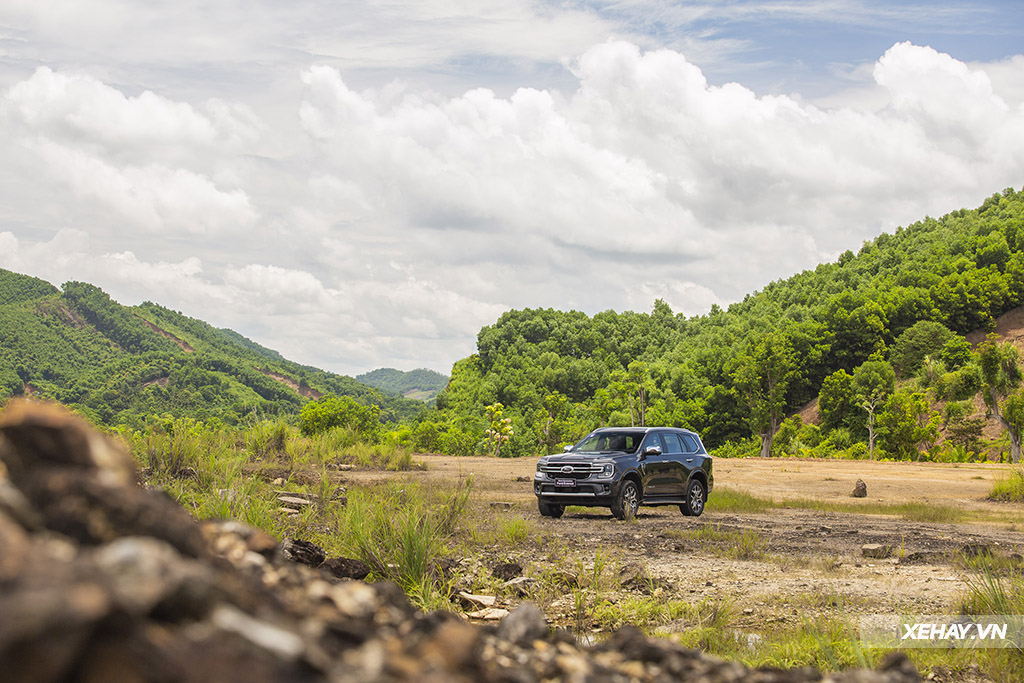 In addition, the top-of-the-line Titanium+ variant of the Ford Everest 2023 also features many advanced safety driving support features, including: Adaptive Cruise Control, premium collision warning, collision avoidance steering assist, lane-keeping assist with lane departure warning, reverse brake assist, blind-spot warning…
Furthermore, we can't forget to mention the numerous outstanding features present in the 2023 Everest, such as: 6 driving modes, electronic limited-slip differential, electronic transmission, electronic parking brake with Auto Hold, 360-degree camera; wireless Apple CarPlay and Android Auto connectivity, wireless charging, type-C ports for all rows of seats…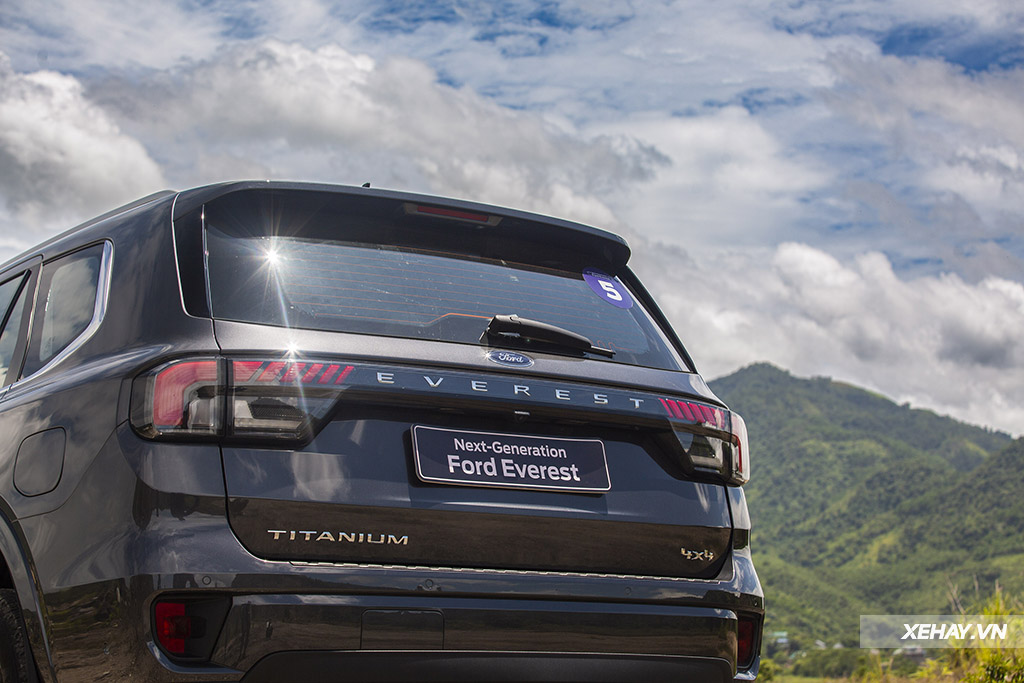 It can be said that the Ford Everest 2023 has surpassed its Asian rivals in the mid-size SUV segment; deserving to be a typical means of transportation in the era of technology 4.0: modern and convenient.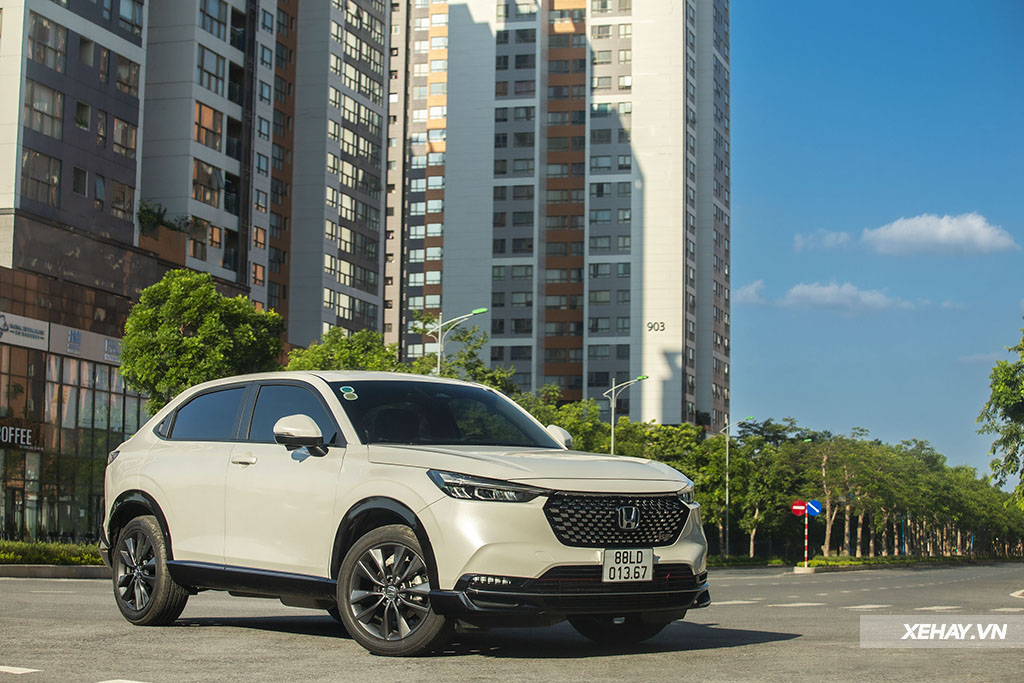 Honda HR-V: Small yet fully equipped
Released shortly before the Ford Everest, Honda HR-V is also a very special name – considering it's a compact smart SUV. While modern features are usually only equipped on high-end models in the expensive segment, Honda has taken a different approach by offering advanced features in a small-sized vehicle that surpasses its larger competitors.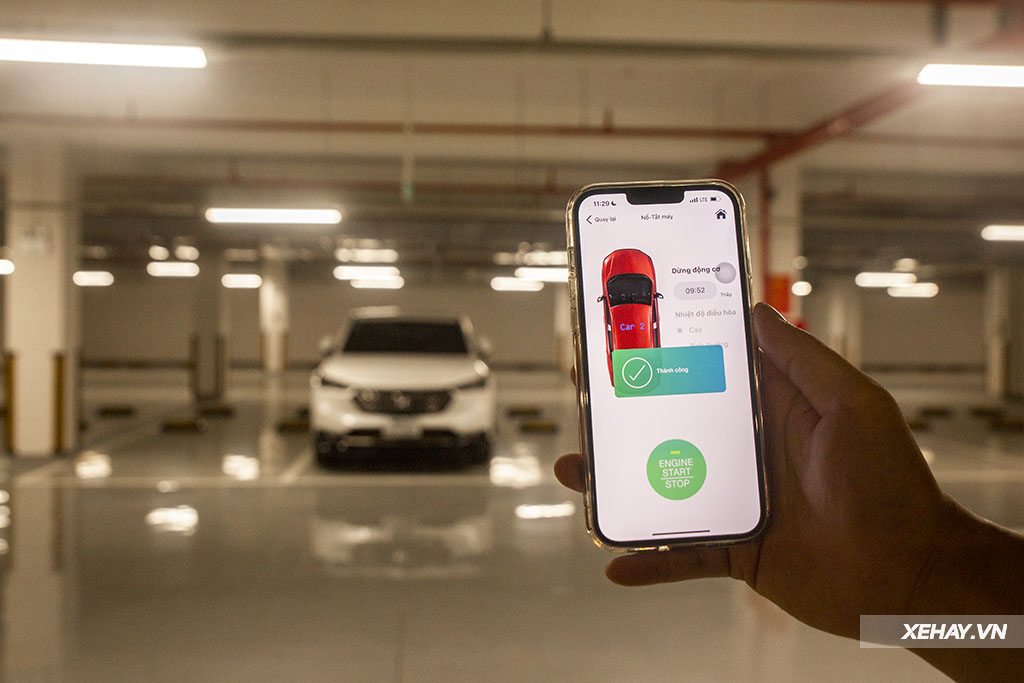 Among them, the Honda Connect system is the biggest differentiating feature of the Honda HR-V compared to other products on the market today. The most valuable feature of Honda Connect is its ability to automatically detect and notify accidents. When the car is involved in an accident and the airbags are deployed, the 24/7 call center will automatically contact the driver or emergency contacts to ensure safety.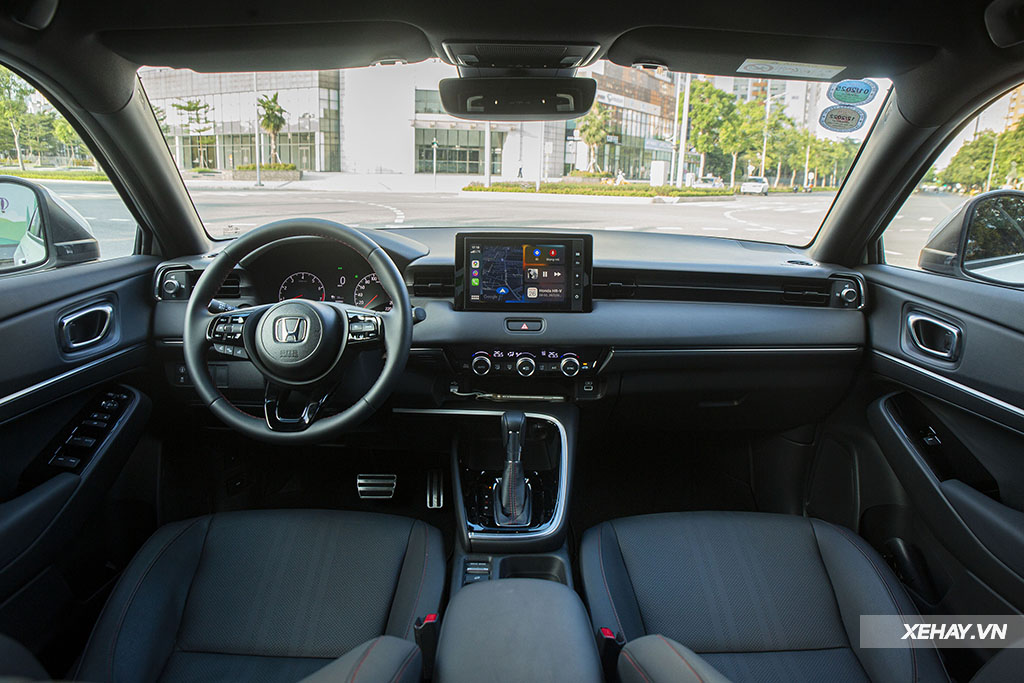 In addition, Honda Connect will immediately alert the owner via their phone when the car is being tampered with. It provides area and speed limit alerts: notifying the owner through their phone when the vehicle enters/exits a pre-set area or exceeds a pre-set speed limit. Through the mobile app, the driver can start the car and unlock the doors remotely, track and manage travel itineraries…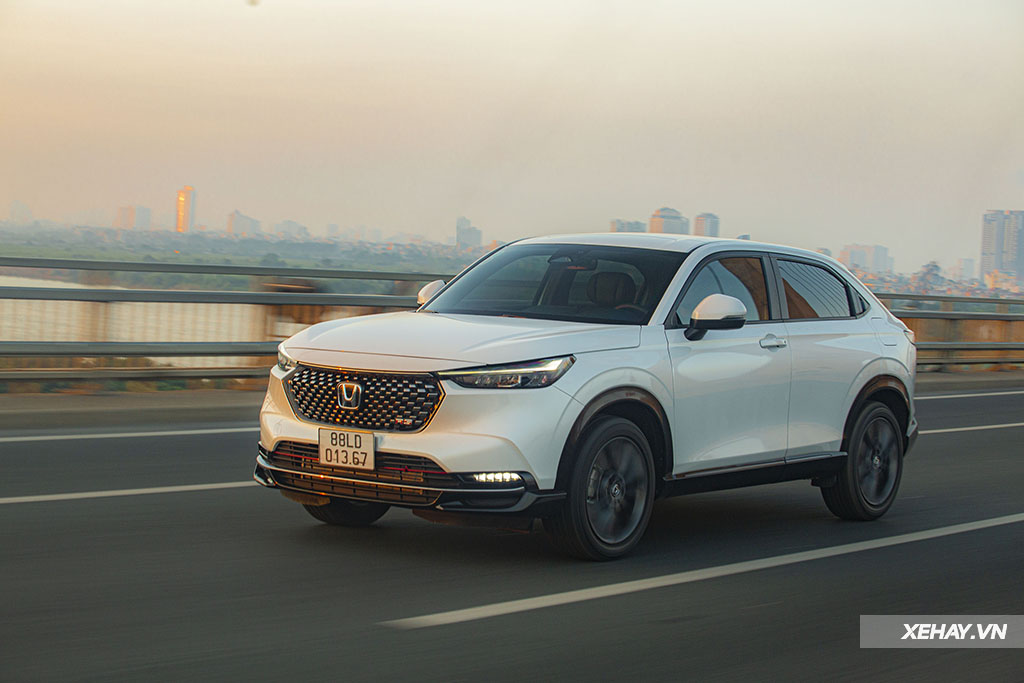 Connecting cars to smartphones through apps is a trend in developing new products for many brands. However, in the mainstream models, the integration of Honda HR-V with Honda Connect is the most advanced, providing all the modern and convenient features, contributing to user safety.
Along with Honda Connect, the new HR-V also comes with the full suite of safety driving assist technologies – Honda Sensing, with notable features including: Adaptive Cruise Control including low-speed range; collision mitigation braking; adaptive automatic headlights; lane-keeping assist…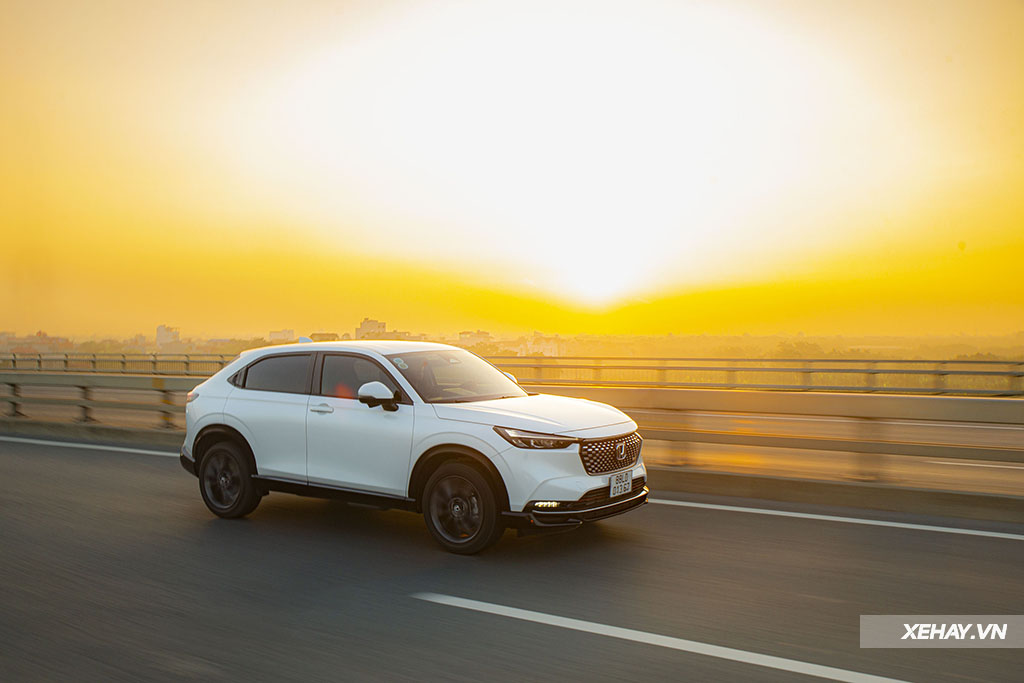 In addition, the Honda HR-V also has a range of convenient tech features, such as: Apple CarPlay / Android Auto connectivity, multiple driving modes, electronic parking brake with Auto Hold, optional automatic air conditioning with individual air vents…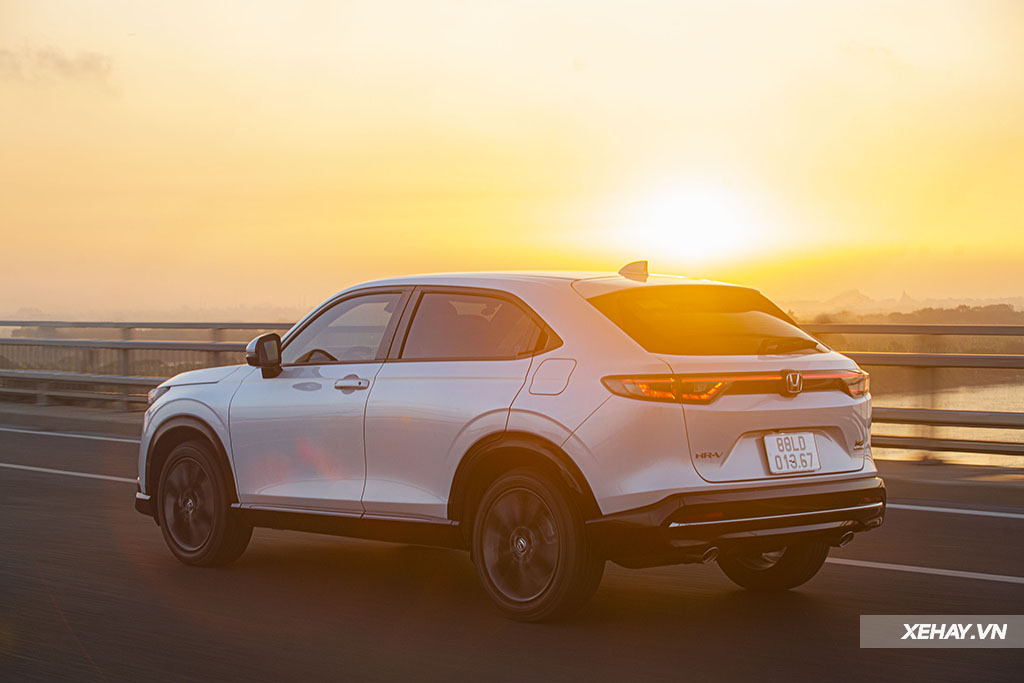 Furthermore, young customers can easily find many suitable features on the HR-V, such as youthful and dynamic design, compact and flexible size, exciting driving experience, fuel efficiency, and reliability – renowned qualities from the Japanese brand.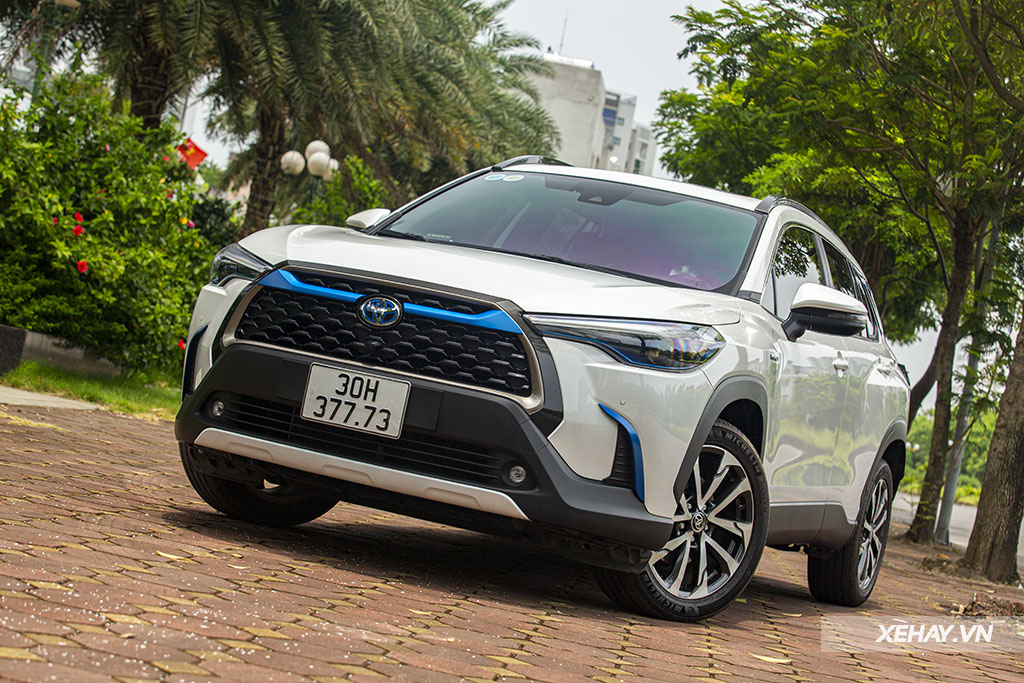 Toyota Corolla Cross: Dominating the hybrid "green" segment
Unlike other mainstream SUVs that are racing to develop advanced driving and smart convenience technologies; Toyota Corolla Cross focuses on improving performance with its advanced hybrid powertrain.
Although there have been rumors from other competitors like Nissan, Suzuki… Toyota is still the only mainstream brand offering hybrid vehicles in the Vietnamese market.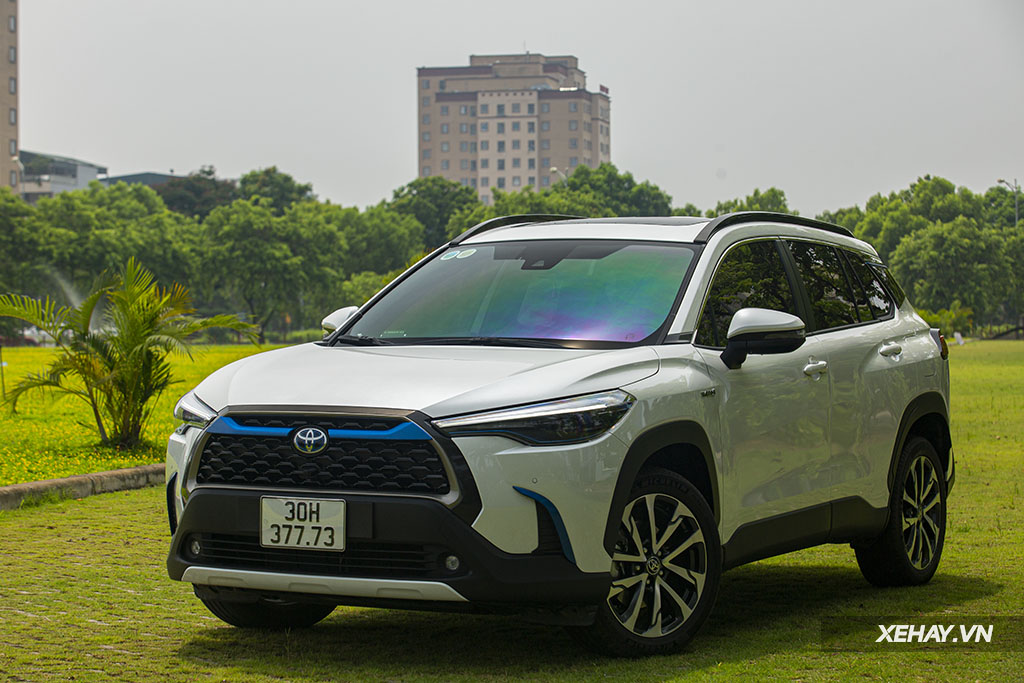 And conversely, the market has also given very positive feedback about hybrid models. Specifically, the HV variant of Toyota Corolla Cross accounts for 14% of the total sales of the Corolla Cross model in general – nearly doubling the 10% business target set by Toyota.
Quiet, fuel-efficient, and convenient are the advantages of the Corolla Cross hybrid that users can immediately notice. With a hybrid powertrain suitable for the current infrastructure conditions, the vehicle does not require a charging station system like fully electric cars and can still be refueled like traditional vehicles and self-charged.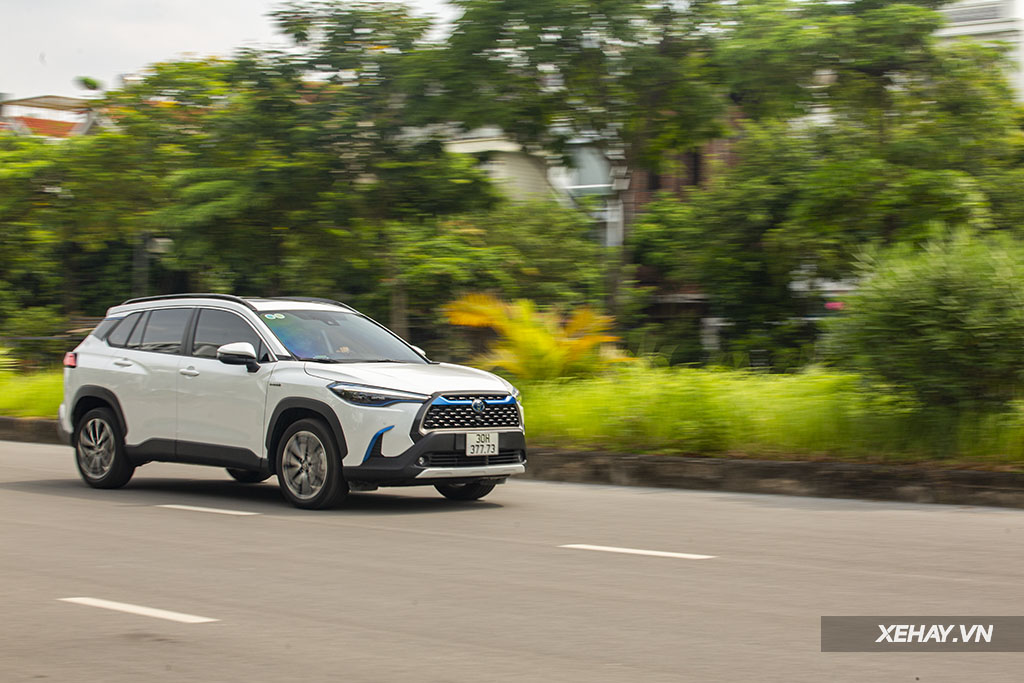 When starting up or in EV mode, Toyota Corolla Cross hybrid can function like an electric vehicle. In other cases, the car automatically switches between using the petrol engine-electric motor or both to complement each other; optimizing performance and fuel costs.
Furthermore, both the V and HV high-end variants of the Toyota Corolla Cross are also equipped with the Toyota Safety Sense driving assist package, featuring advanced safety driving support functions that are not inferior to any rivals, such as: Adaptive Cruise Control, automatic emergency braking, lane-keeping assist, 360-degree camera, automatic headlights…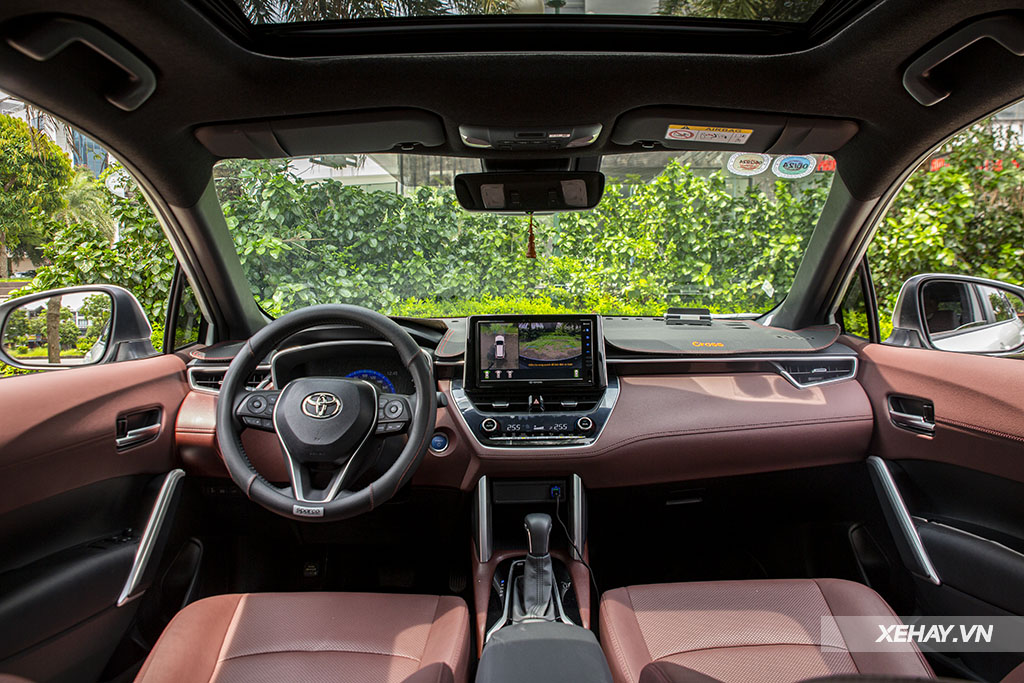 That's also the reason why the Toyota Corolla Cross has immediately generated waves in the market and maintained its appeal over the past two years; becoming one of the best-selling models alongside Vios and consistently appearing in the top 10 best-selling cars in the Vietnamese market each month.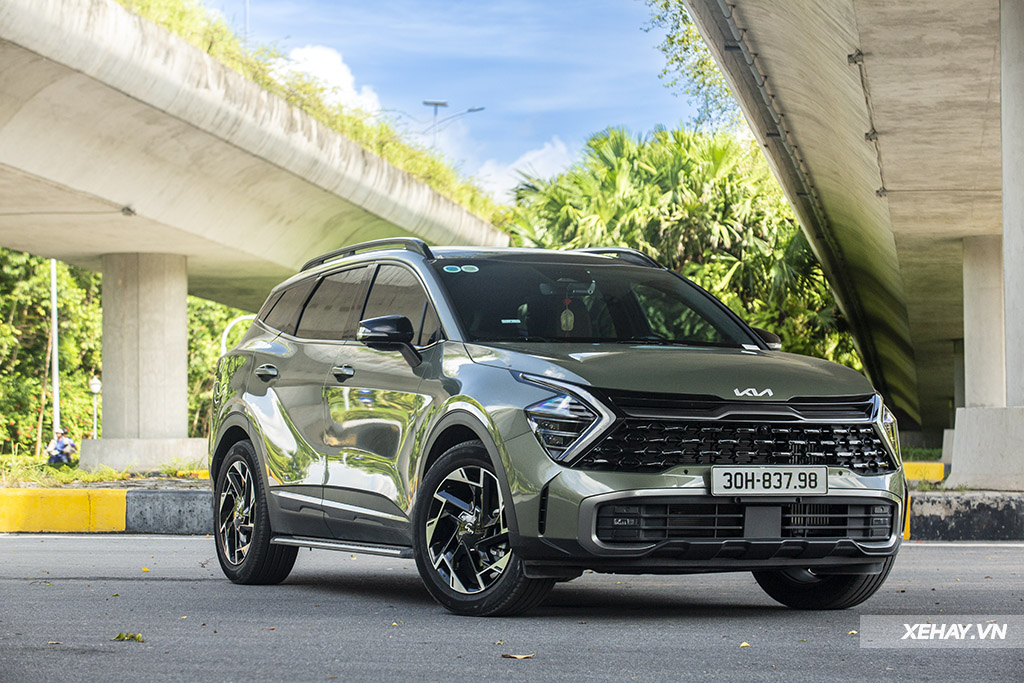 Hyundai Santa Fe, Tucson – Kia Sorento, Sportage: The "super quartet" of South Korea
It's no coincidence that Korean cars are increasingly appearing on Vietnamese streets. They offer modern aesthetics, youthful design, a highly sought-after list of amenities, and increasingly improved product quality – reasons why Korean cars are easily embraced by Vietnamese consumers.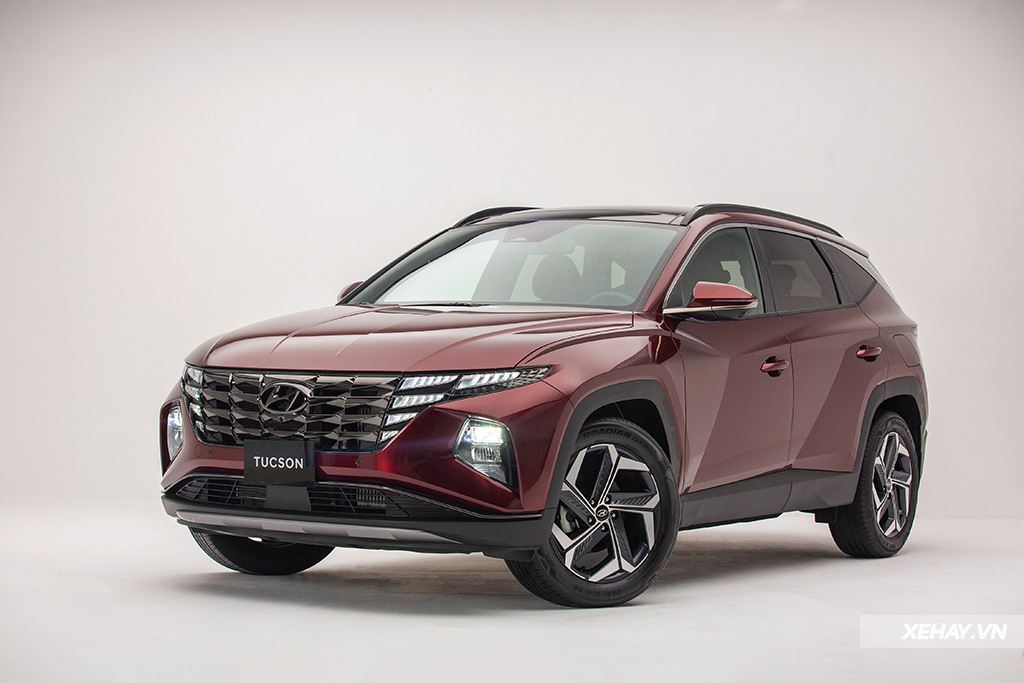 Instead of developing products focused on improving engine quality, frame, and suspension to enhance driving experience, Korean automakers have chosen to provide consumers with products that have acceptable quality in terms of engine, frame, and suspension systems.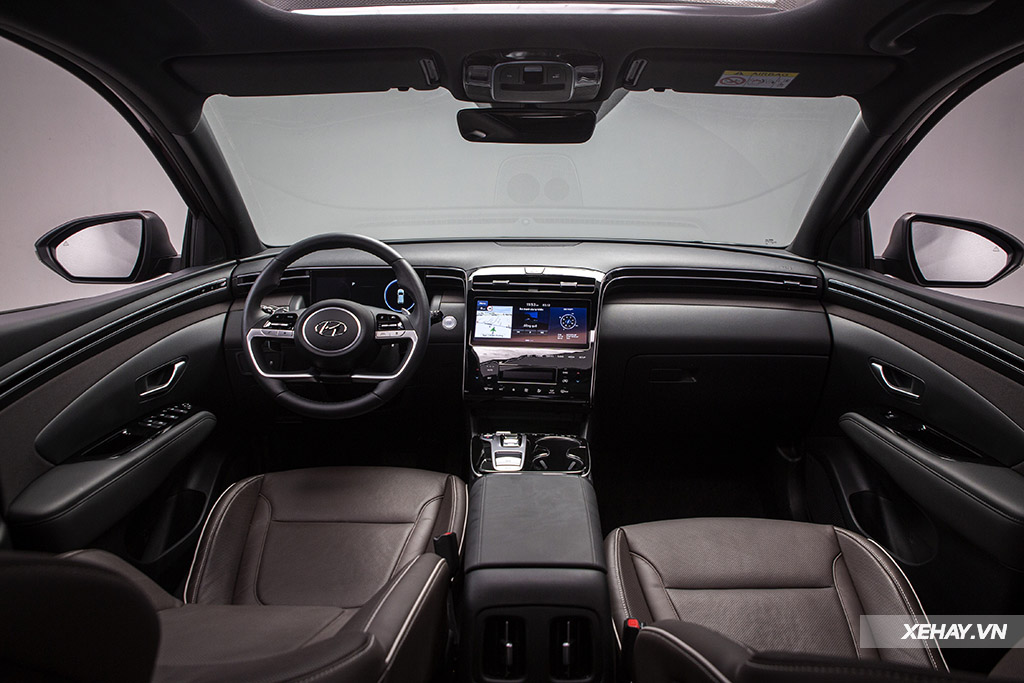 However, South Koreans know how to leverage their strengths: invest in modern technologies and provide consumers with numerous comfortable amenities; elevating the ordinary driving experience to a near luxury level.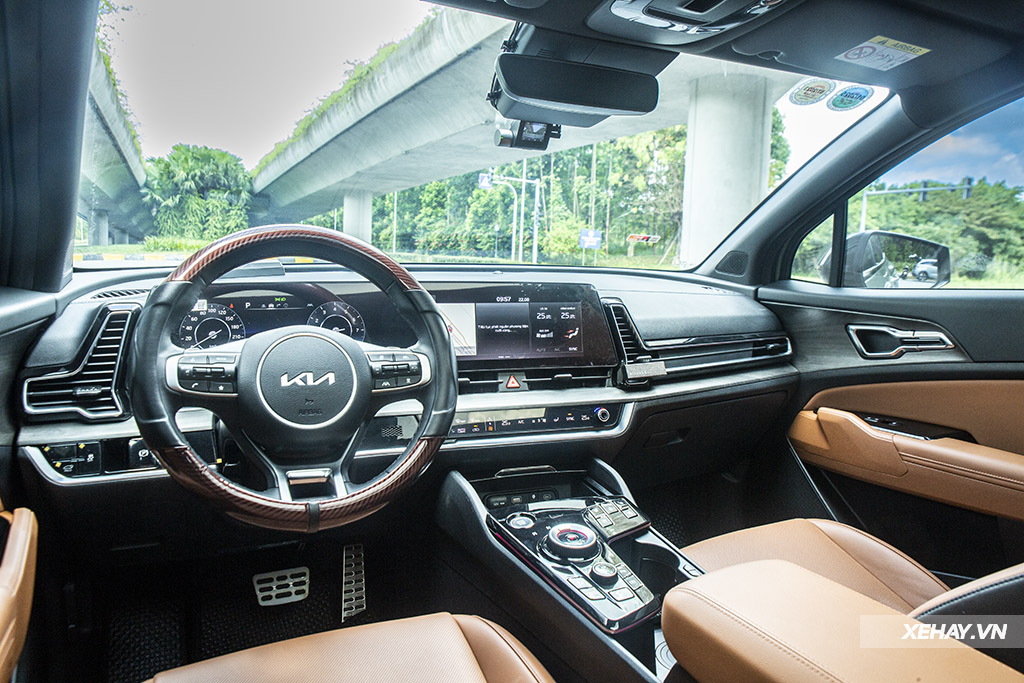 Specifically, recent mid-size SUV models from Hyundai – Kia that stand out are the 4 names: Santa Fe, Tucson; Sorento, and Sportage all offer users a very modern interior: modern and sharp displays; standard Apple CarPlay and Android Auto connectivity; 360-degree cameras, electronic parking brake, multi-zone automatic air conditioning; high-quality leather seats with full heating and ventilation, panoramic power sunroof, premium entertainment sound system from renowned brands…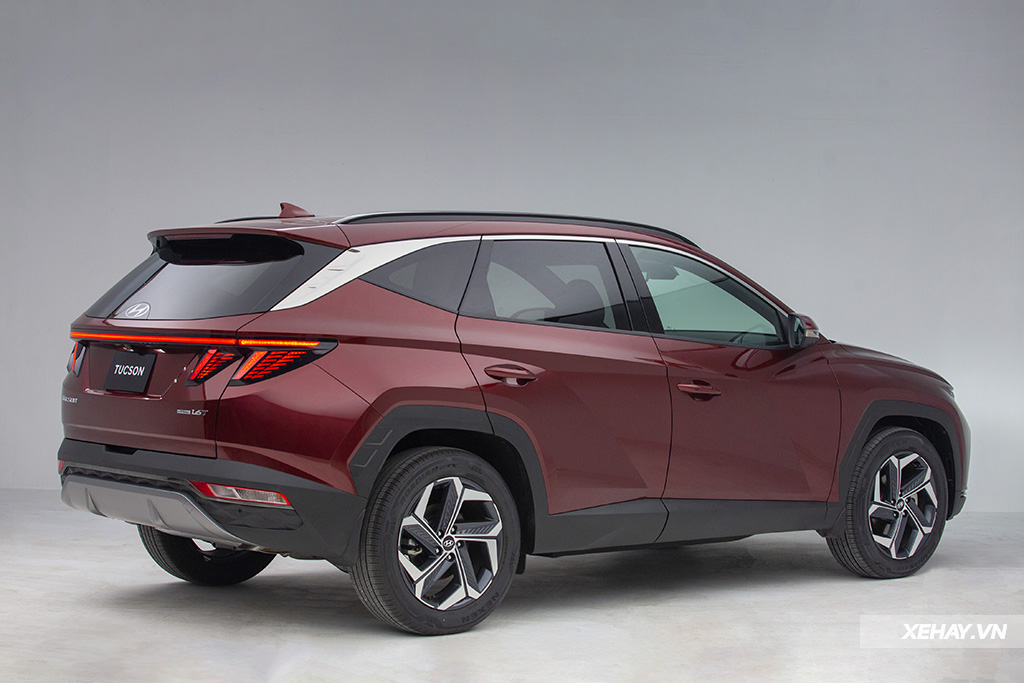 Of course, the mentioned models are all integrated with ADAS packages with a full range of intelligent safety driving assistance features including: Adaptive Cruise Control, automatic collision avoidance braking, lane-keeping assist, automatic headlights, blind-spot warning…
To sum up, Korean models are convenient, modern – hitting the consumer's desire for enjoyment. Sales statistics also clearly show that this is a highly successful move, allowing Hyundai and Kia to quickly integrate into the domestic market.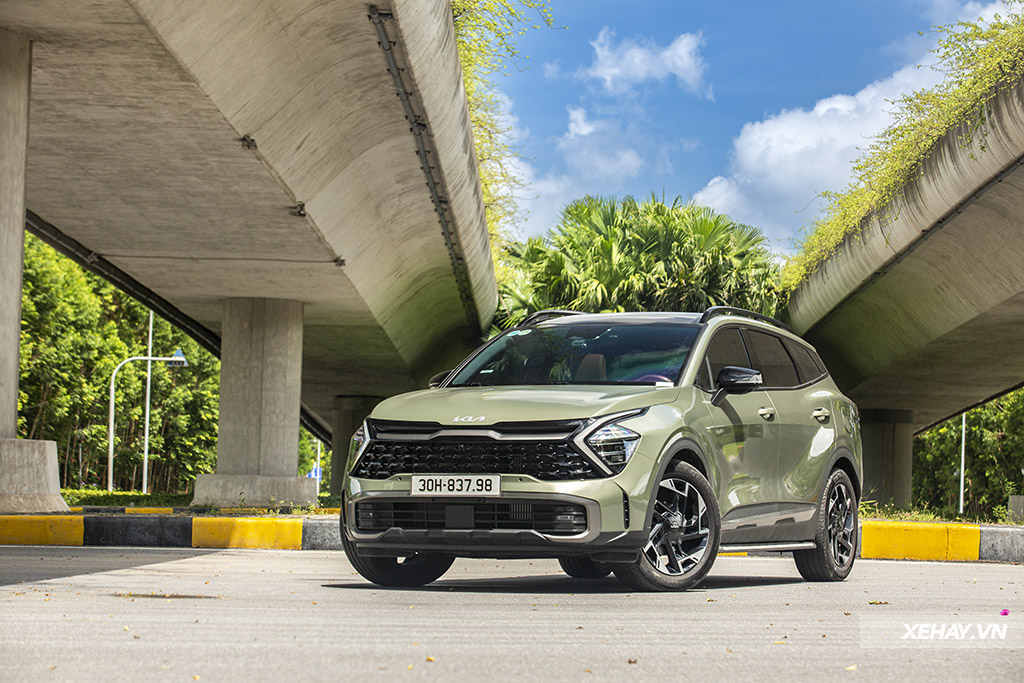 As we can see, the Vietnamese market now offers a wide range of modern cars with intelligent features that help users operate vehicles in a safer, more convenient, and more relaxing way.
The gap in the car market between the domestic and international markets is gradually narrowing. Car models are also being developed in various directions – offering consumers a wide range of choices.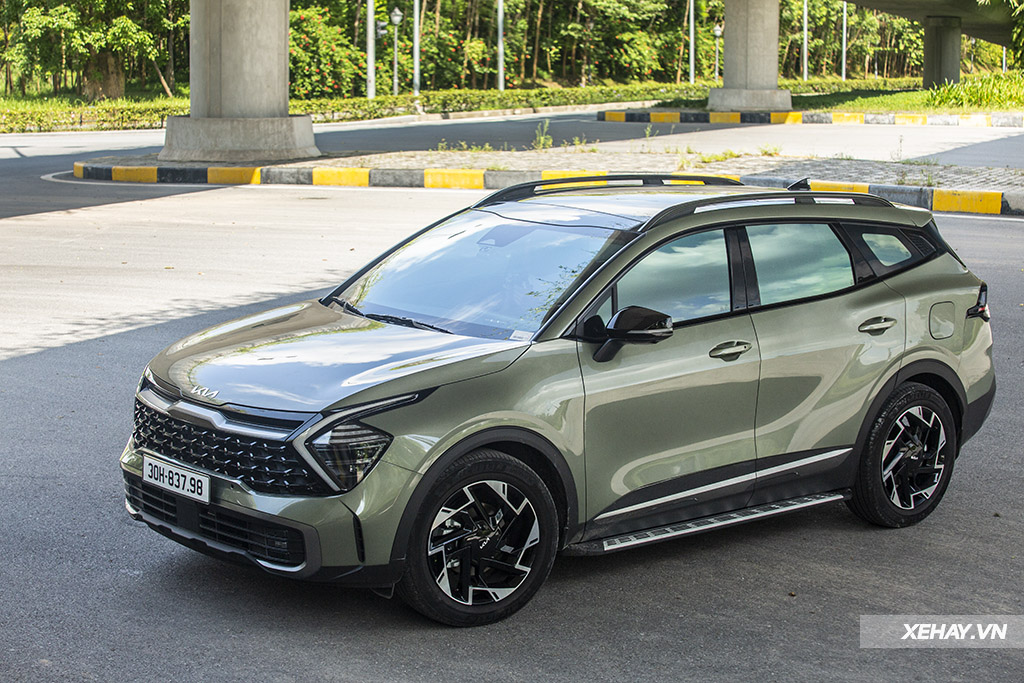 In the near future, the wave of electric cars integrated with advanced level self-driving technologies promises to gradually enter the market and transform the entire automotive landscape. Automakers are racing to develop increasingly modern, upscale, convenient products, and consumers will be the ones benefiting the most.
By Anh Phan (Tuoitrethudo)