Not only the unreasonable price, but the design or the list of equipment is also what Vietnamese customers should consider carefully before "spending money" to buy these models.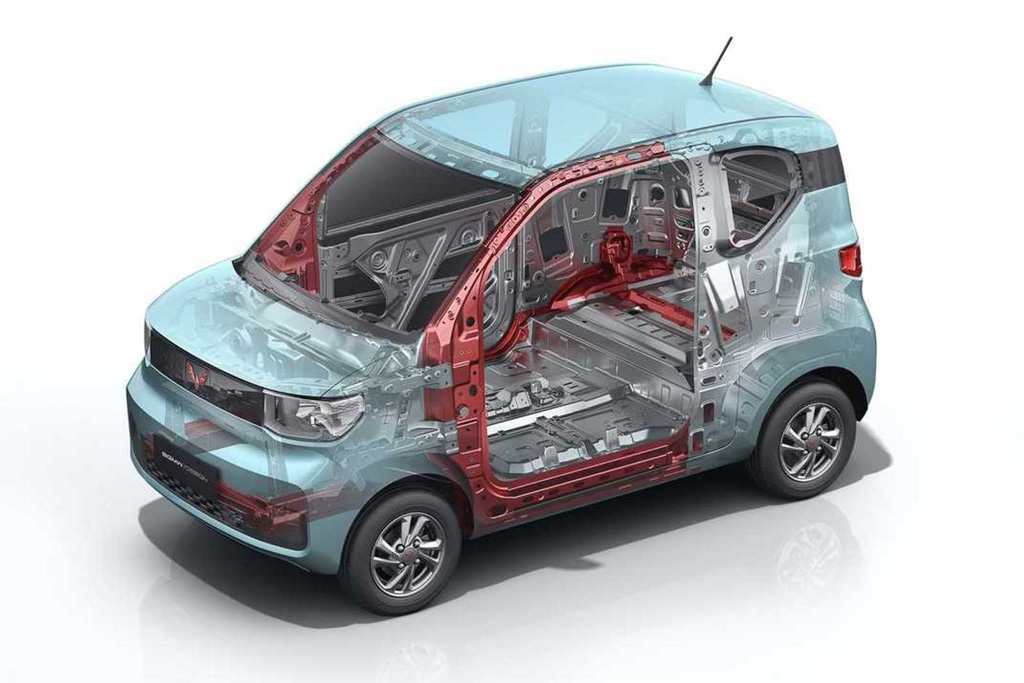 Top 1: Wuling MiniEV
Obviously, spending a considerable amount of money – over 200 million VND – to own a vehicle is a legitimate demand of many people. With this tight budget, Vietnamese consumers cannot expect much. But the most basic things still need to be ensured, among which can be mentioned: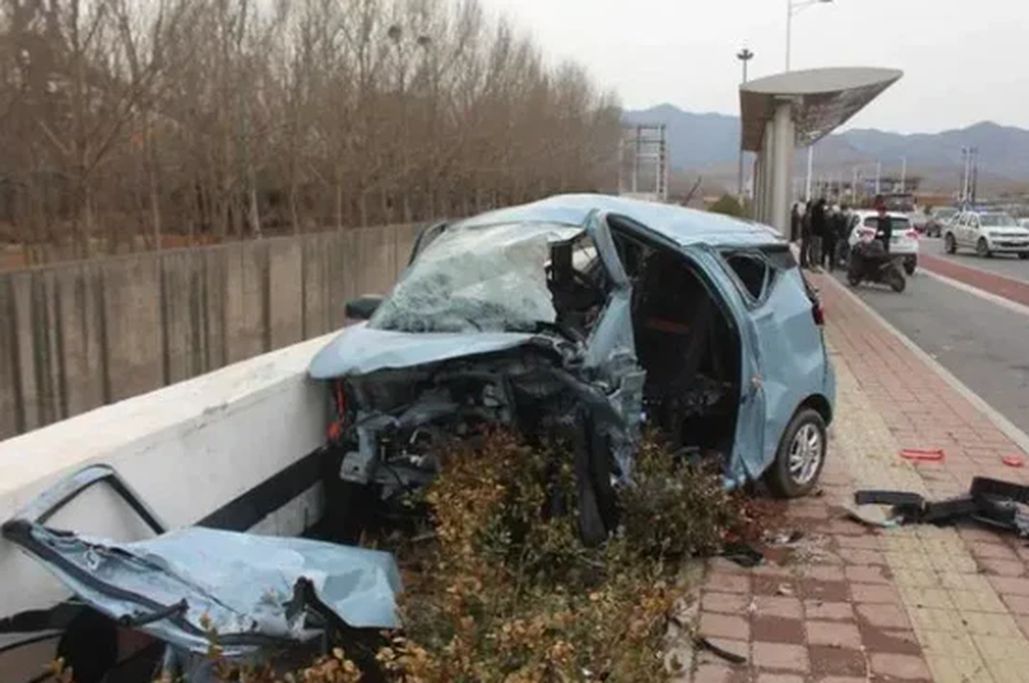 Safety – the top concern for a four-wheeled vehicle and also what Wuling cannot provide for its mini electric vehicle. Poor in terms of airbags (or even no airbags on the car to be considered "poor"); loose in terms of chassis framework; fragile in terms of body structure – are the things that should be "criticized" about this electric car.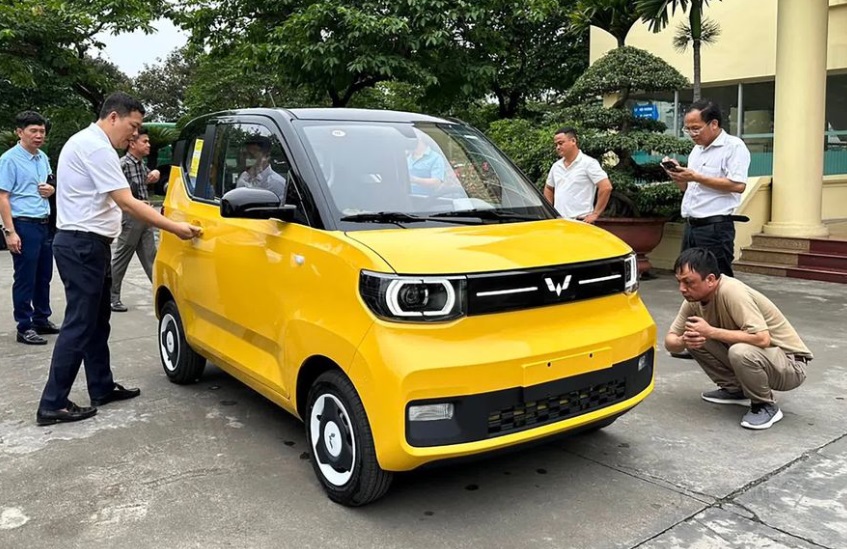 According to the manufacturer's information, the car can run up to 100 km/h – meaning that it meets the conditions for high-speed traffic. However, it is unlikely that anyone would put their destiny at risk like this, when the car only has a few safety features that can be counted on one hand, such as: ABS brakes, electronic brakeforce distribution (EBD), or tire pressure monitoring (passive).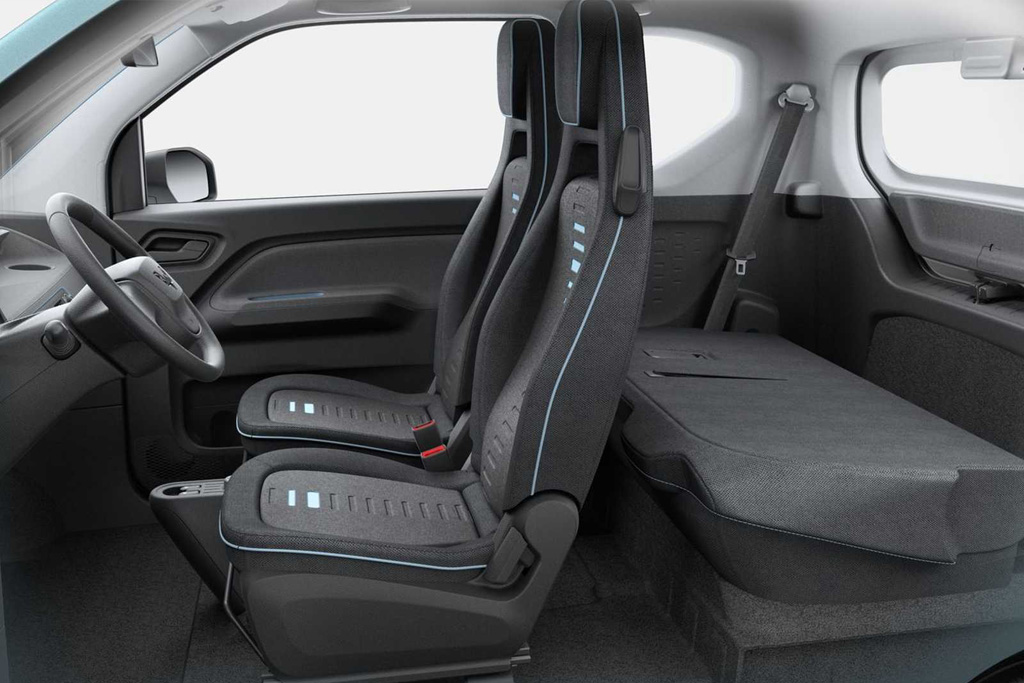 Moreover, the interior space is too small, only comfortable enough for 2 adults to sit comfortably and the maximum operating range of the top version is only 170 km – so the practicality of this model is not high. Returning to the issue, with more than 200 million dong in hand at this time, consumers will have many other choices with a series of used A-class cars.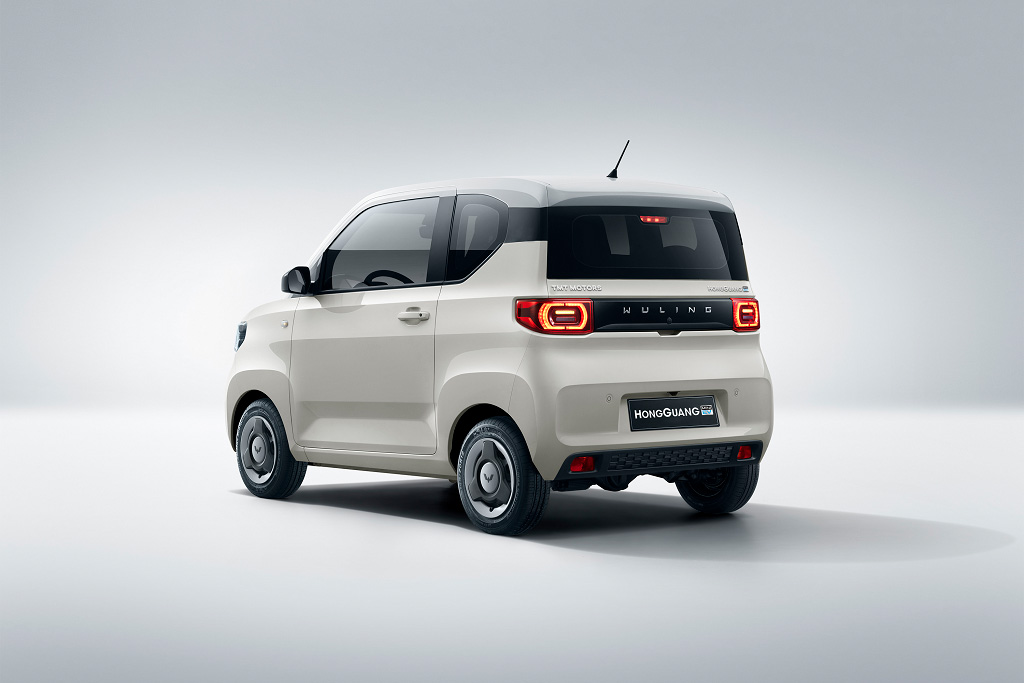 Perhaps Wuling MiniEV is only truly suitable for those who are "extra" and want to buy a "toy" to go to the market for fun. But let's pause, "those who have extra money" are definitely people who value life very much (because they definitely still want to live to spend their money). So convincing someone to buy this car is sure to take a very talented salesperson!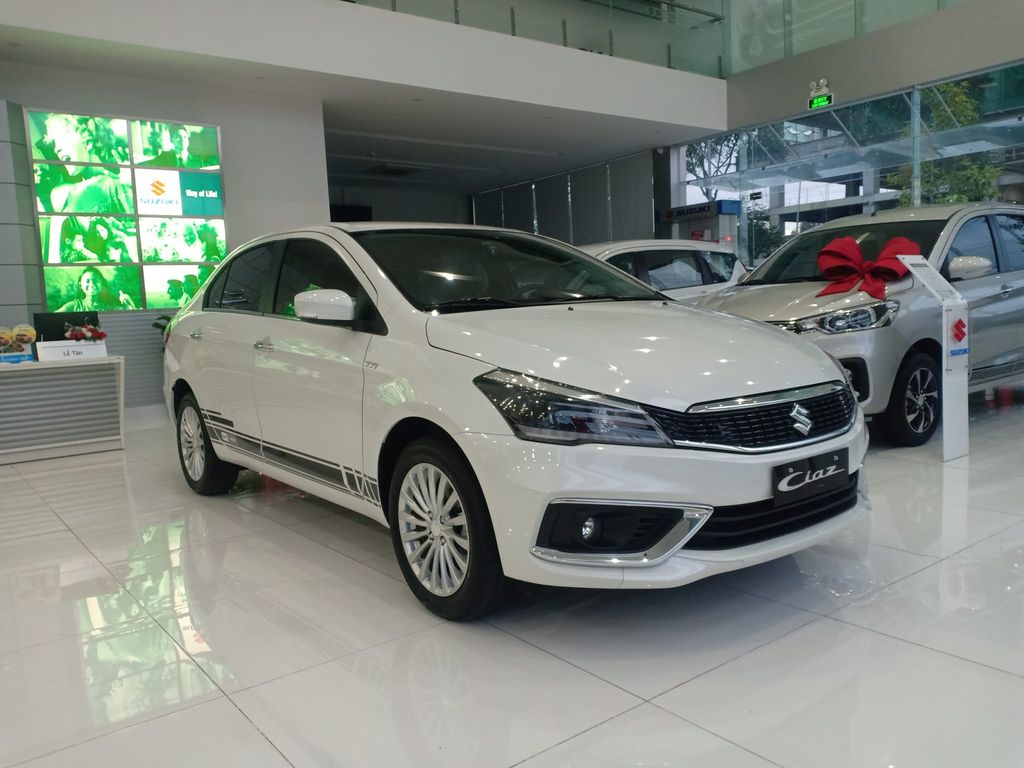 Top 2: Suzuki Ciaz
The most spacious interior in the segment. That is a very concise advantage that can describe Suzuki's B-segment sedan. In addition, this model is quite poor in both equipment and version options (in the Vietnamese market, there is only one version distributed). While competitors have active safety, full modern conveniences, Ciaz stops at a 9-inch screen with 2 rear cameras.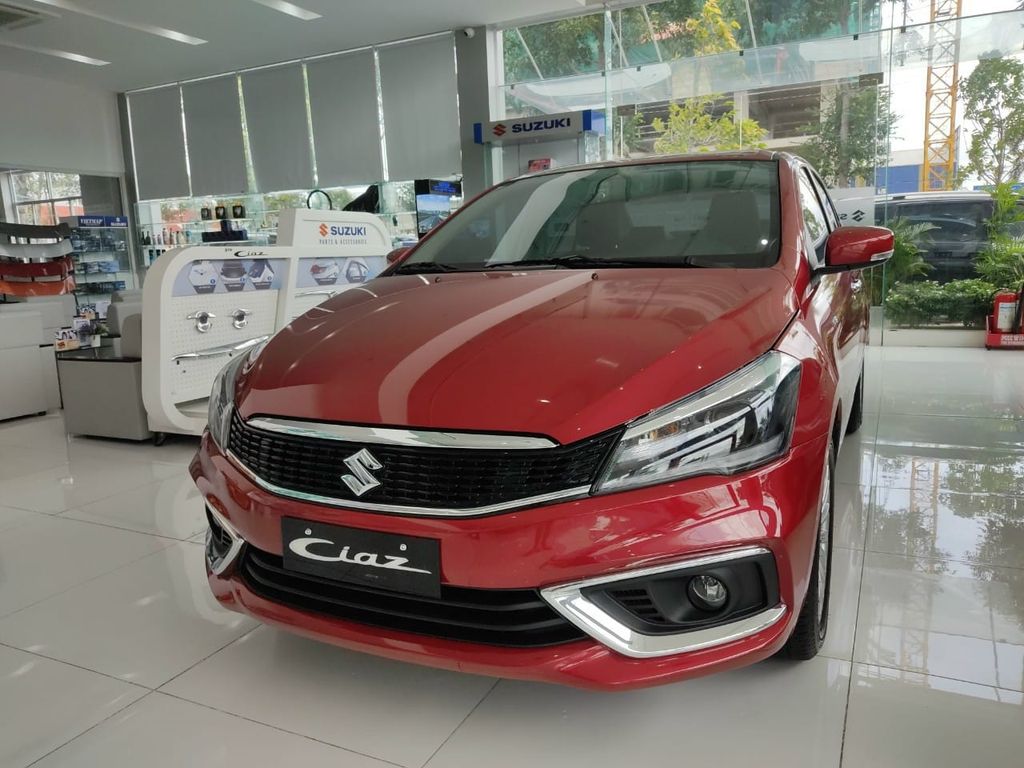 The 91-horsepower engine cannot meet the customer's travel needs. In general, Suzuki Ciaz "loses completely" when competing with other famous names like Toyota Vios, Hyundai Accent, or Honda City.
In addition, the completely imported origin from Thailand also makes the selling price of Suzuki Ciaz unable to compete with competitors in the same segment. While the design of Suzuki in general and Ciaz in particular is not suitable for the consumers' tastes.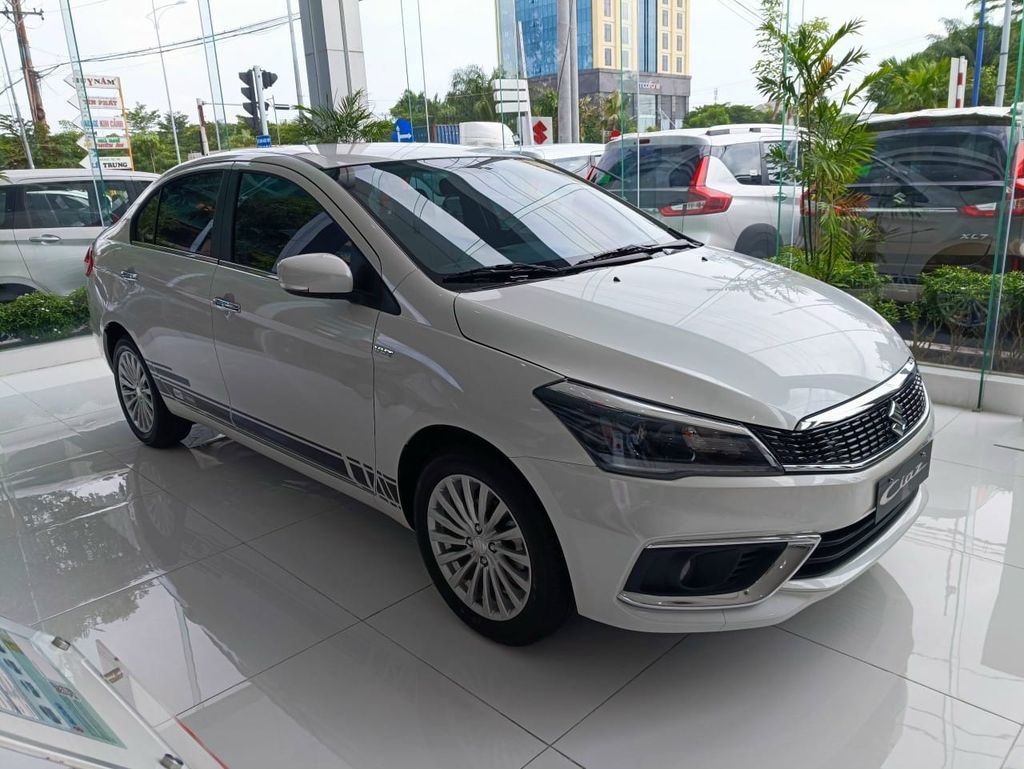 And finally, a very important thing is the service point system of Suzuki is not popular in Vietnam. Not to mention the spare parts inventory of Suzuki vehicles is also not abundant and available (due to the low volume of consumption). This makes it inconvenient for customers and even more difficult in using after-sales services, warranty, maintenance, or repair.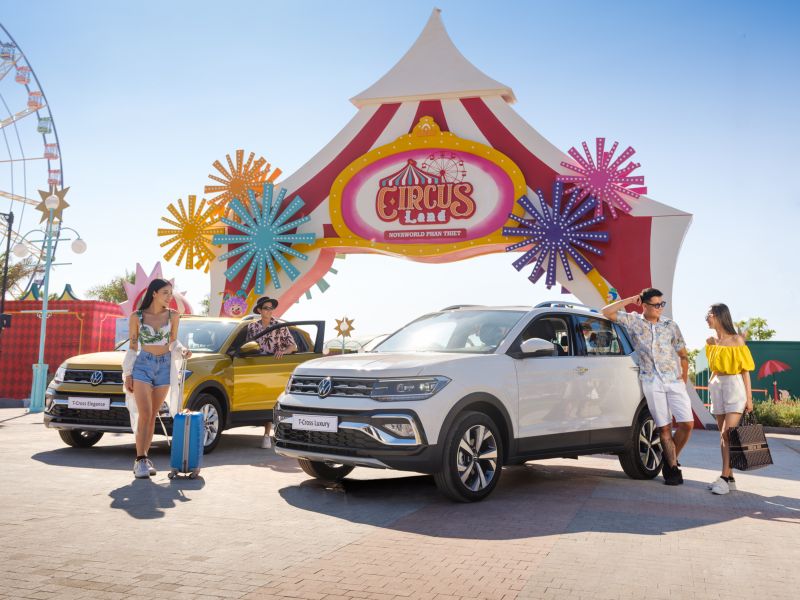 Top 3: Volkswagen T-Cross
Although only a B-segment crossover, the German platform and completely imported origin (from India) have pushed the price of VW T-Cross up to 1.1 – 1.3 billion VND when launched in the Vietnamese market. Since May 2022, it has been over a year, but the slow sales are the clear answer that consumers have sent to Volkswagen.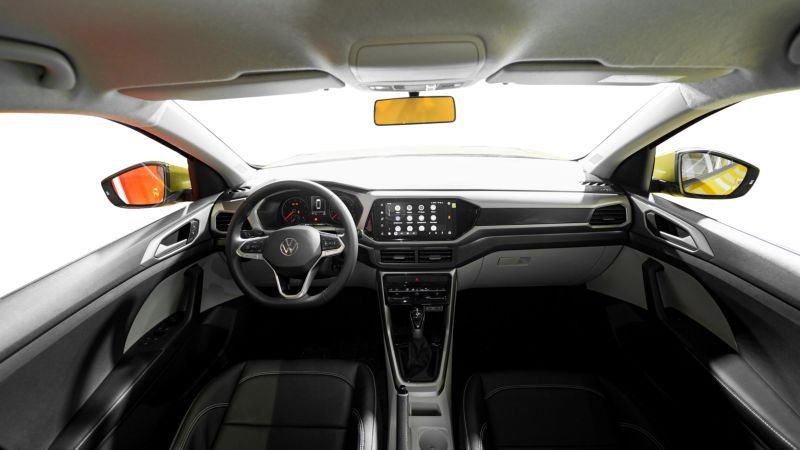 Although the price exceeds 1 billion – equivalent to D-class crossovers (two classes higher), the VW T-Cross is far behind in terms of size and equipment. The car only has a mechanical speedometer behind the steering wheel, mechanical handbrake, main lights that are only Halogen – fabric seats, and only 2 airbags (in the base version), rear camera instead of a 360-degree camera.
In addition, this urban high-ground clearance model is not equipped with any active safety technologies – except for the headlights that can automatically turn on and adjust when entering curves or cruise control – which is quite basic in the world of cars today.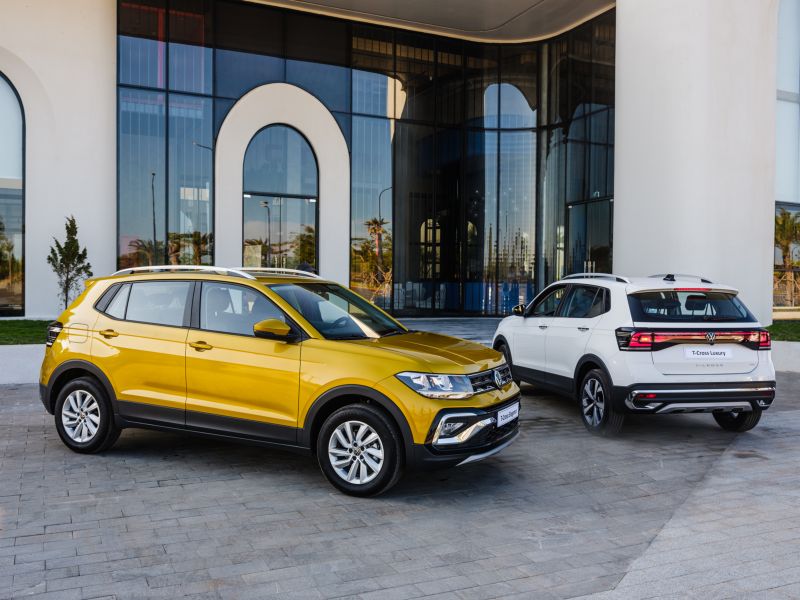 A rare highlight of VW T-Cross is perhaps the engine, as the car has a 1.0L engine but with turbocharging, producing 115 horsepower and 178 Nm of torque. It is accompanied by a front-wheel drive system and a 6-speed automatic transmission that is quite suitable for actual operating conditions in Vietnam.
In addition, the VW T-Cross is developed on the "German standard" MQB A0 platform – shared with other famous names such as Audi A1 or the VW Polo siblings. Thanks to this platform and engine system, the T-Cross gives a solid and distinctive driving experience compared to competitors in the same segment from Asia.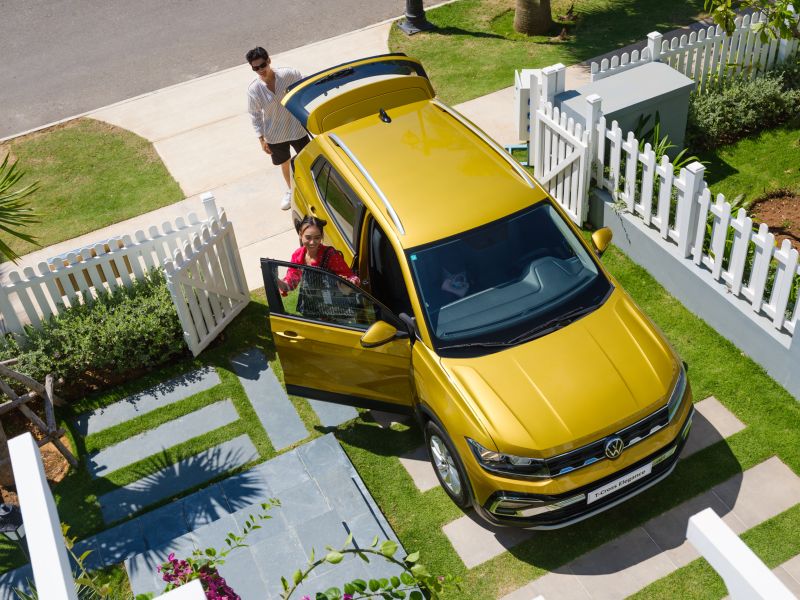 But VW T-Cross does not have a very attractive appearance like many current Japanese/Korean names. The car is designed in a European style: simple, quite square, and although it is somewhat elegant, it is quite mature; so it is not attractive to the target group of this segment.
Therefore, even though it has reduced the price by 220 to 250 million VND (including 170 – 200 million in cash and 50 million in service usage promotion) for the Elegance and Luxury versions respectively in October, VW T-Cross is still very selective.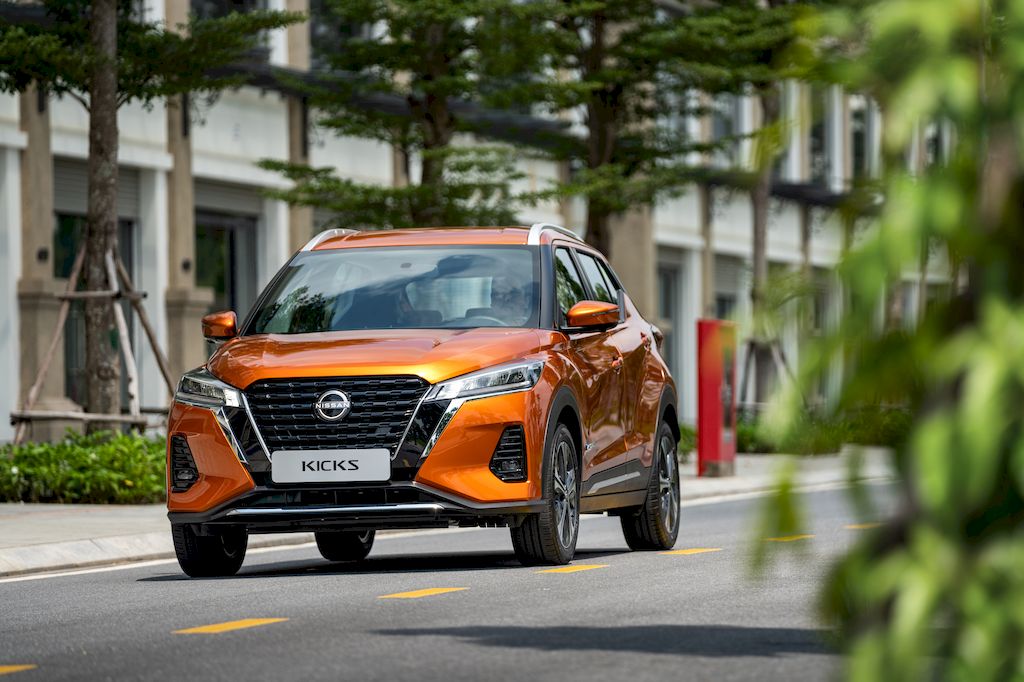 Top 4: Nissan Kick
It can be said that until October 2020 – under the distributor Tanchong, Nissan business was not impressive in the Vietnamese market. However, since changing the distributor to VAD – a unit directly related to the Thanh Cong Group, which is distributing Hyundai and Skoda brands – Nissan still has not had a breakthrough compared to other brands.
Although it has launched many new products such as Almera, Navara, and Kicks; however, compared to competitors in the segment, Nissan's models have not achieved much competitiveness, especially Nissan Kicks. Taking the B-segment crossover immediately as an example.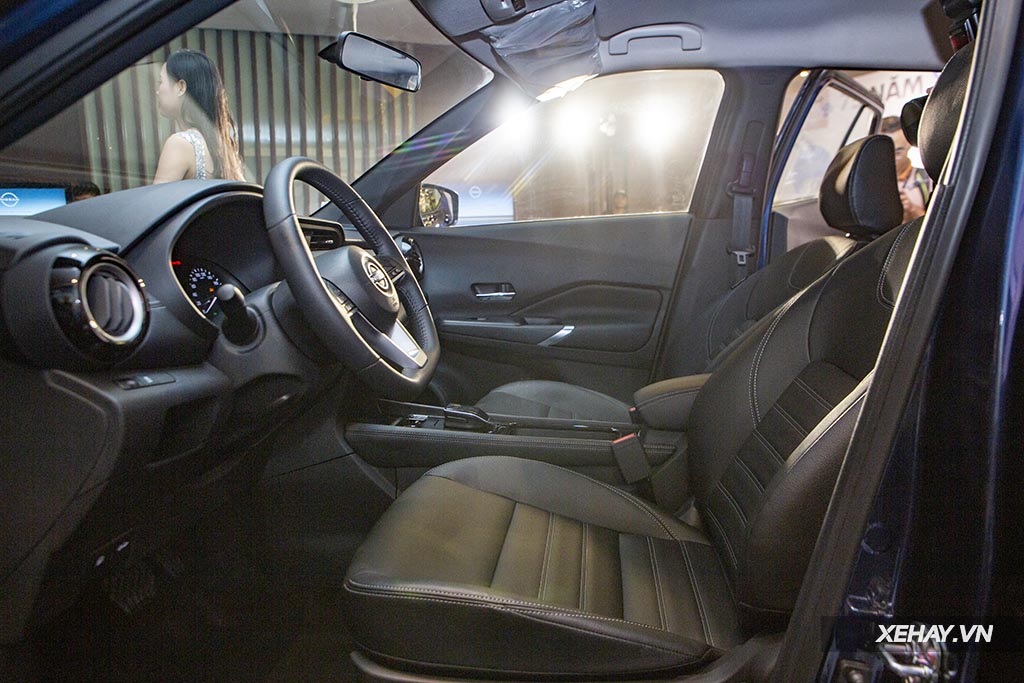 Nissan Kicks e-Power, even from the name of the product, emphasizes the outstanding point of this model: the hybrid engine. However, it is also because of the difference from the engine and the powertrain (combined with an energy storage battery) that Nissan Kicks has a very selective selling price: 789 and 858 million VND respectively for 2 different equipment versions. This starting price is even higher than some of the most high-end versions of competitors.
When compared to Toyota Yaris Cross – a "worthy" competitor with hybrid engine – Nissan Kicks is far behind in terms of both quantity and quality of equipment. Not to mention, the Toyota competitor is provided with 2 different drive options including a gasoline engine or a hybrid engine so that consumers can freely choose.
The driving experience shows that Nissan Kicks is somewhat superior to competitors in terms of handling and fuel economy, but it falls behind in terms of utility and price – which are important factors for consumers to choose in this segment.
Therefore, Nissan Kicks-ePower aims at a niche market, which is the group of customers who want to experience hybrid technology or pure electric operation technology with the ideal of protecting the environment. This is also why the target customer group of Kicks is not many and less competitive than other competitors.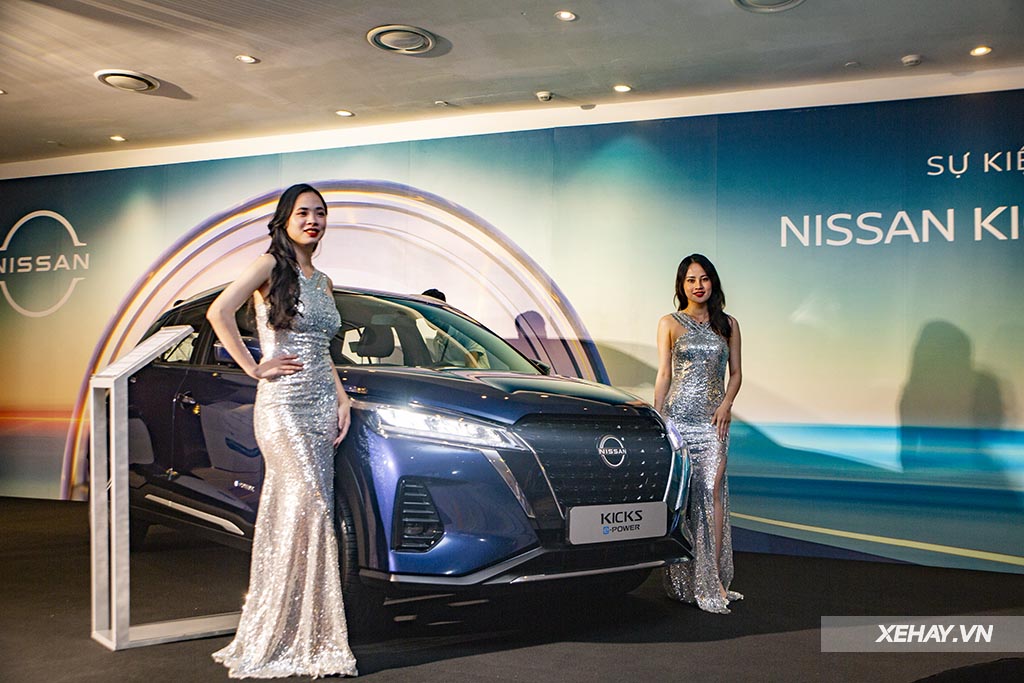 That is not to mention the after-sales aspect. After all, in the Vietnamese market, the hybrid or even further, the electric motor is still very new. Therefore, issues related to repair, maintenance, or simply spare parts are not rich and diverse. This will unintentionally "tie" users to the manufacturer's service centers – something that probably few consumers want because it goes against the nature of the market economy.
So: unattractive prices, still poor equipment, and unanswered questions about after-sales – will be the factors that hinder Nissan Kicks from reaching a large number of consumers. At least in the short term, the next few years, this issue also seems difficult to be resolved for Nissan Kicks to unfold its business success for the Japanese brand.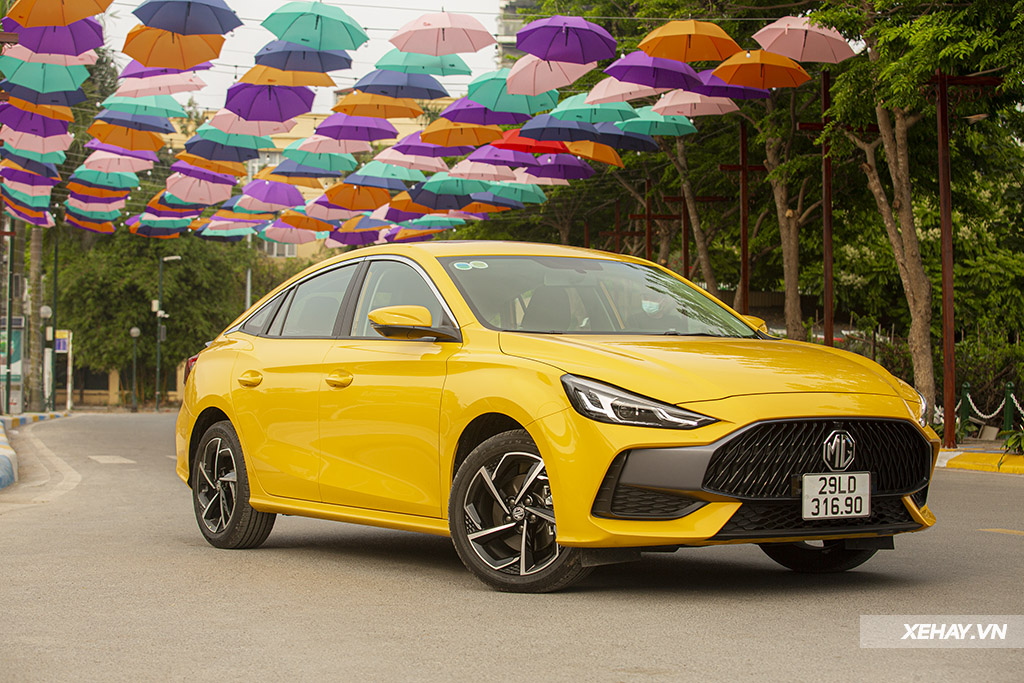 Top 5: MG5
The last name in the top 5 list of car models that are likely to cause "hesitation" for consumers when deciding to buy a car is MG5 – a very eye-catching C-segment sedan with a "surprising" price. However, unlike its sibling MG ZS which is very "reasonable and affordable," MG5 does not provide impressive driving experience.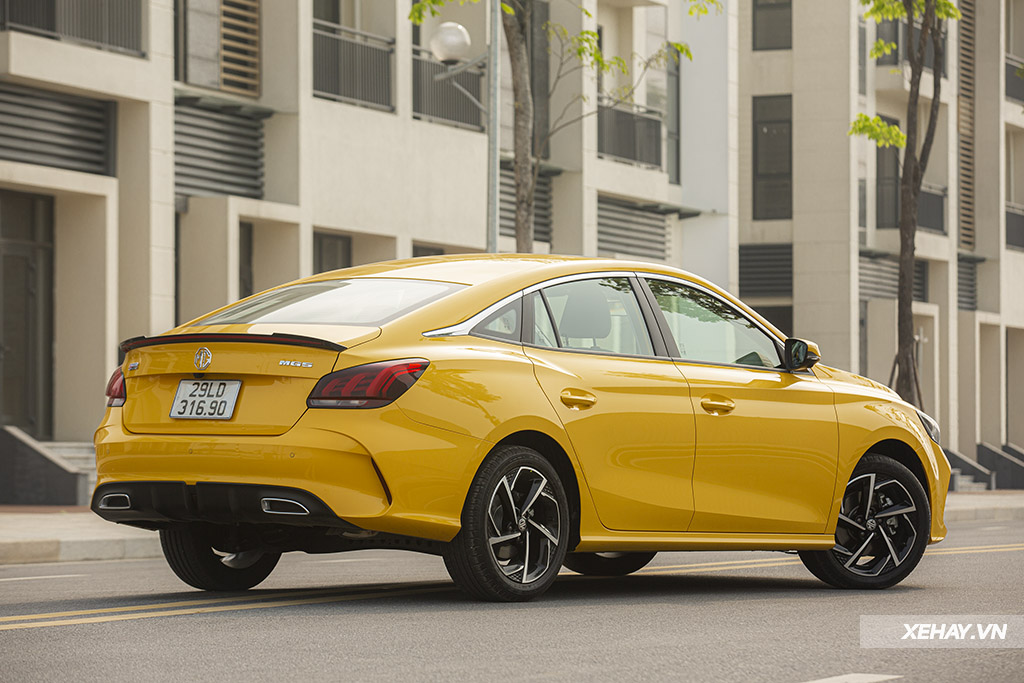 At low speeds, especially in the city when stopping at red lights, MG5 gives an unreliable throttle feel when there is often excess throttle when just starting. If not careful in controlling the speed, the driver is very likely to hit the car in front. On the highway, the naturally aspirated 1.5L engine combined with a CVT transmission is lacking power, making the driver have to pay attention to cornering and calculate the distance if they want to overtake other vehicles.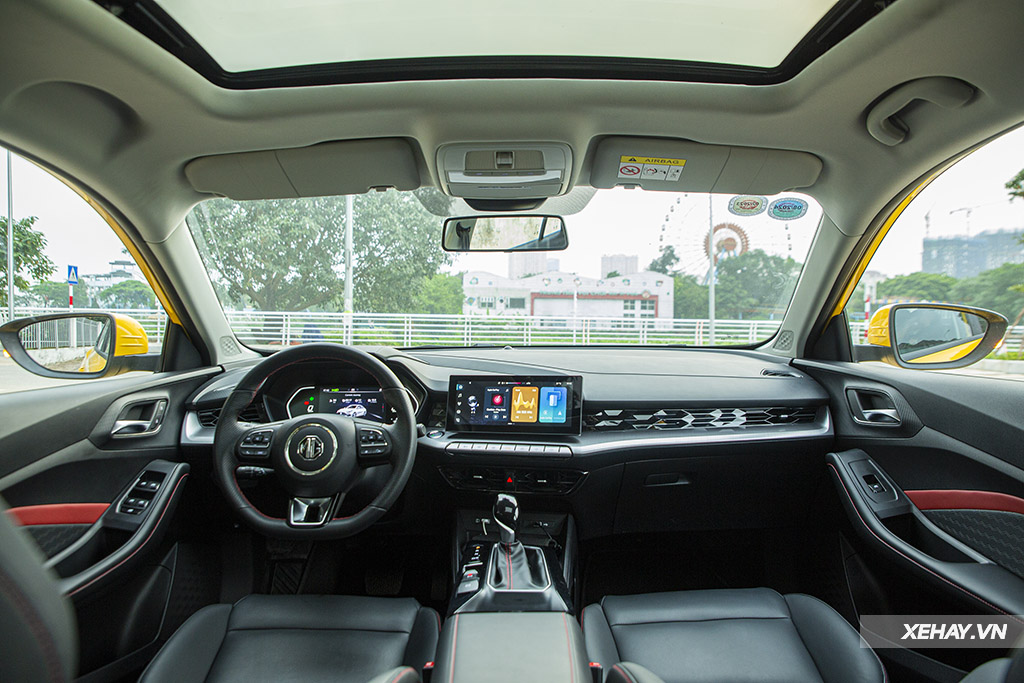 In addition, the distributor (formerly Tanchong and now directly transferred to SAIC) always communicates that MG (Morris Garages) is a "British" car brand with an embossed flag behind each of its products. However, in reality, this is a car model with origin from the other side of the border, with the entire "internal organs" bearing the mark and "label" of SAIC logo – a brand that is among the top 4 largest car manufacturers in China.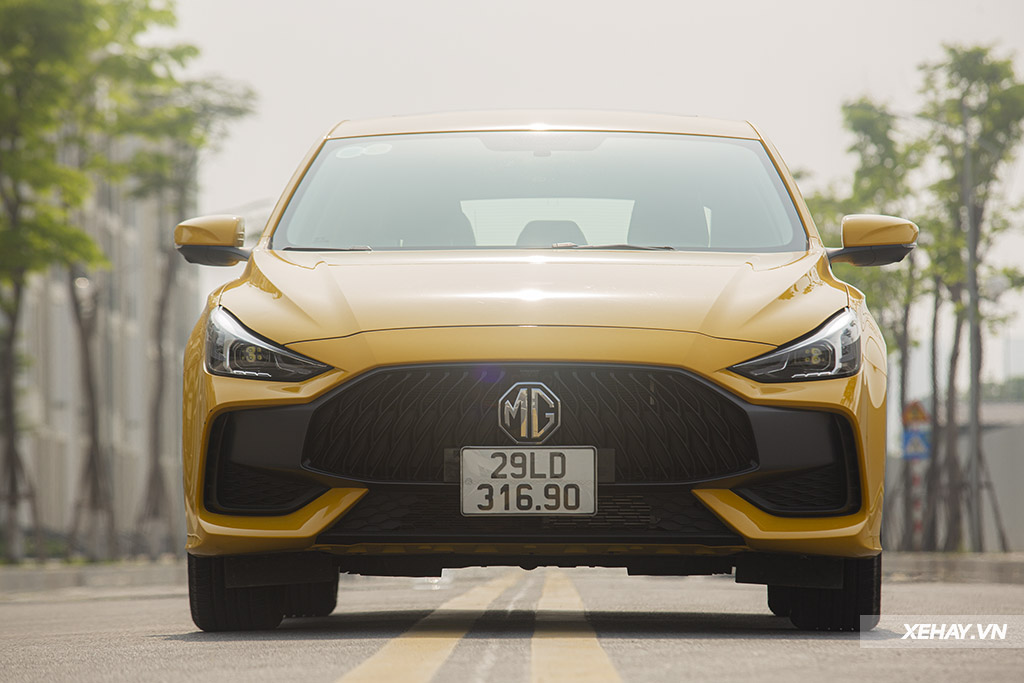 Because of creating an origin ambiguity, lacking confidence in product communication (although most consumers already have clear understanding), along with the number of business locations accompanied by services and after-sales issues (warranty, maintenance, repair, and spare parts), MG in general and MG5 in particular are still quite selective.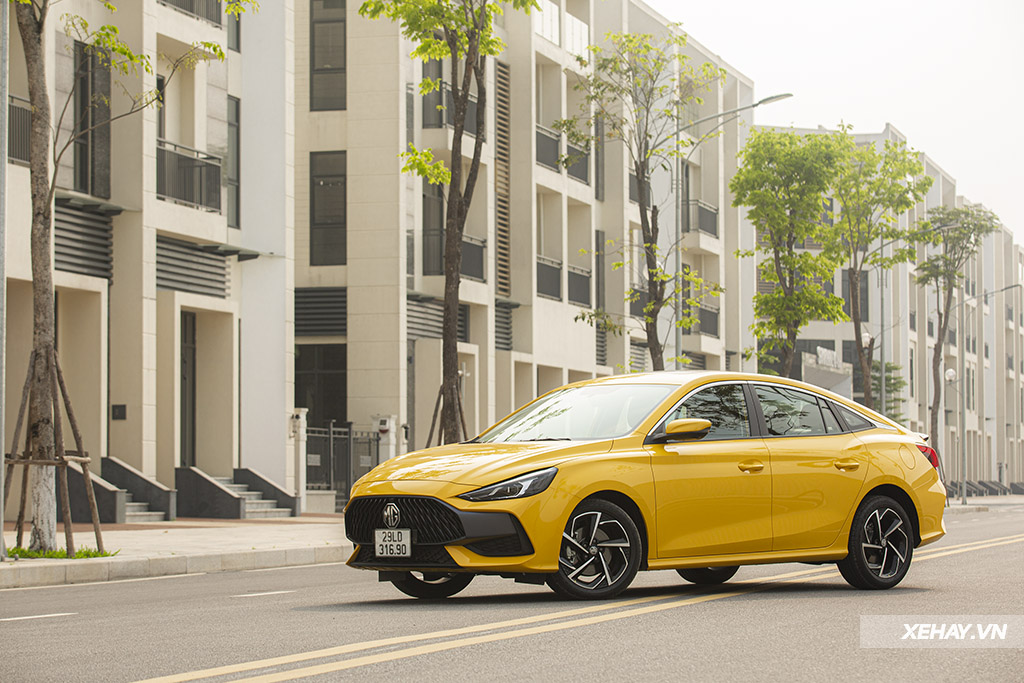 Perhaps MG and more importantly, SAIC still have many difficult problems to solve before they can go wide to Vietnamese consumers. Domestic customers also hope to receive worthy reasons to spend money because the nature of the product and the price strategy of MG are quite stable compared to competitors.
Anh Phan (Tuoitrethudo)