One of the top 6 representatives honored on the highest podium of the Car Award 2022 organized by VnExpress newspaper, the Volvo XC60 Recharge brings together all the outstanding elements compared to its competitors, from luxurious appearance, spacious space, modern technology, superior configuration, and especially guaranteed safety. But is that enough?
Luxurious and elegant appearance
In terms of the luxurious car segment, if Mercedes-Benz is a symbol of trendiness; BMW follows a sporty style, Audi has modern technology, and Lexus has meticulous craftsmanship; then Volvo has a very unique beauty.
It exudes a sophisticated yet intellectual and elegant atmosphere, designed for knowledgeable owners who value user experience. To achieve such experiences, Nordic engineers have applied minimalistic design language – a characteristic of Scandinavia – to their Volvo cars: every superfluous detail is streamlined to provide openness, ease of view, and especially a focus on convenience – practicality.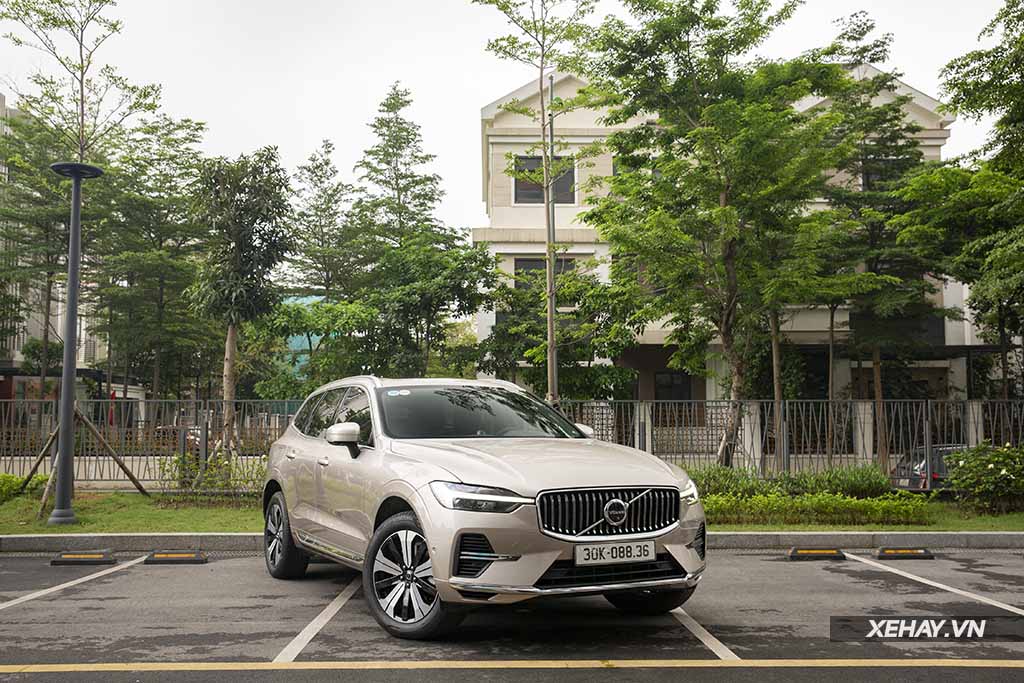 The front of the car stands out with a grille made of vertical chrome fins, and the Volvo logo is affixed in the middle of the car, exuding the beauty of luxury and tidiness. The main lighting system features Thor's Hammer demi-shaped lights – a distinctive detail that is characteristic of Northern European car brands, combined with 6 lighting chambers divided into two levels on each side; making the XC60 stand out in a very subtle way, satisfying all customers whether male or female.
The body of the car stands out with 235/55 R19 size tires. The 5-spoke rim is milled in two metallic colors and black, bringing a modern yet luxurious atmosphere to the SUV model. Although it is only a Plug-in Hybrid model, the Volvo XC60 Ultimated Recharge is equipped with a quite "special" rim with fewer openings – similar to EVs; to optimize aerodynamics, increase fuel efficiency so that it can travel the farthest in pure electric mode with a fully charged battery.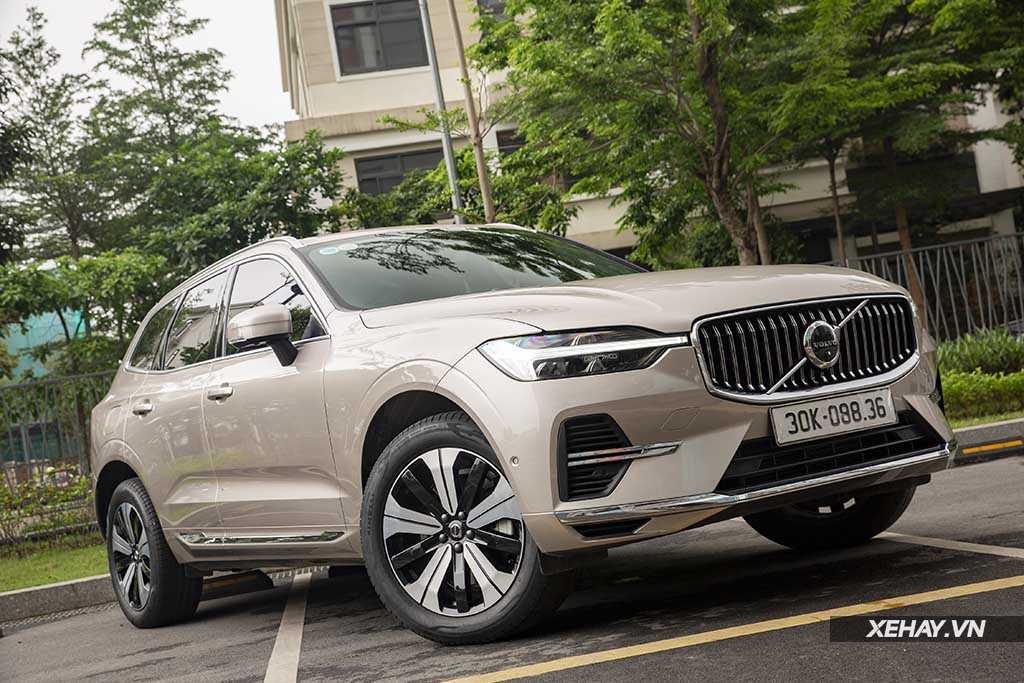 On top are a pair of mirrors integrated with a 360-degree camera system and blind spot warning lights and a roof rack. The Volvo XC60 Ultimated Recharge also has a panoramic sunroof and two fuel ports, one at the rear passenger side for gasoline and one charging port under the A column on the driver's side for electric charging.
The rear of the car is also neatly, minimally, and luxuriously finished with large-sized brake lights in the form of a distinctive hook. Below, the car is designed to hide the exhaust pipes and is punctuated by shiny chrome trim to emphasize the luxury. The trunk door has a convenient automatic opening and closing and anti-pinch feature.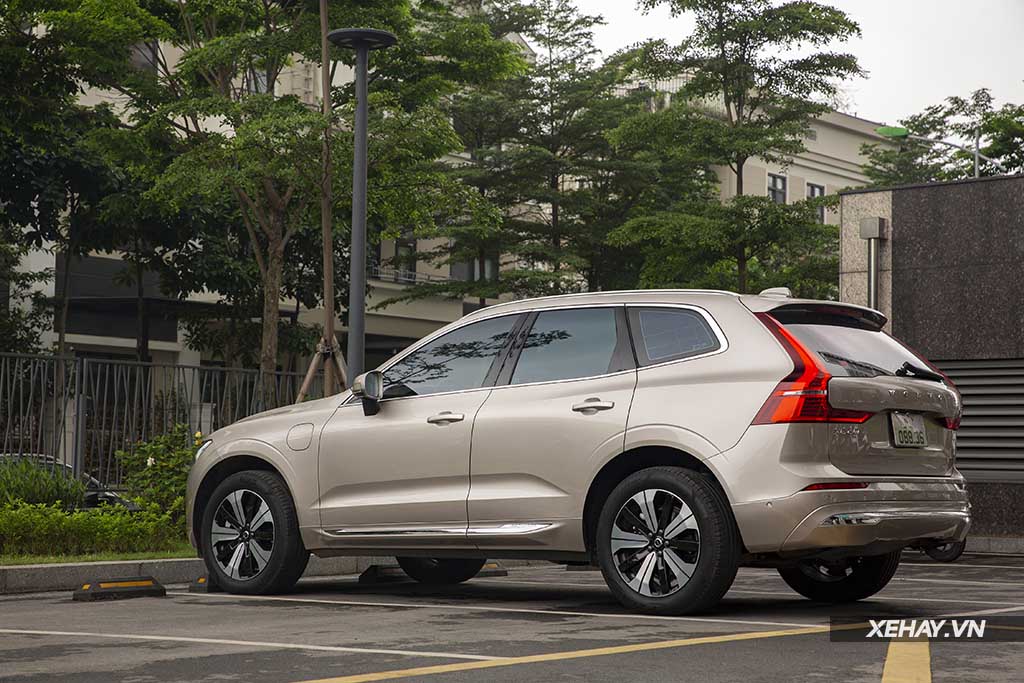 Compared in size, Volvo XC60 is not as large as its full-size SUV sibling XC90; but it is not as compact as its sibling XC40 – which is only intended for single individuals who have not yet formed a family. The XC60 seems to target small families of 4 people, including 2 children.
The car's interior space (including both passenger area and trunk) has the ability to provide extremely comfortable accommodating for 4-5 people on long journeys. The Volvo XC60 can also run very flexibly in the city, powerful on the highway, and provide a refreshing feeling for drivers on long-distance or mountainous roads.
On the other hand, hidden behind this luxurious and neat appearance, these Volvo XC60 models are all equipped with the SPA chassis system with a large boron steel proportion, providing very good impact resistance to protect passengers from impacts from multiple directions (front, back, sides…) or even rare situations such as rolling over multiple times.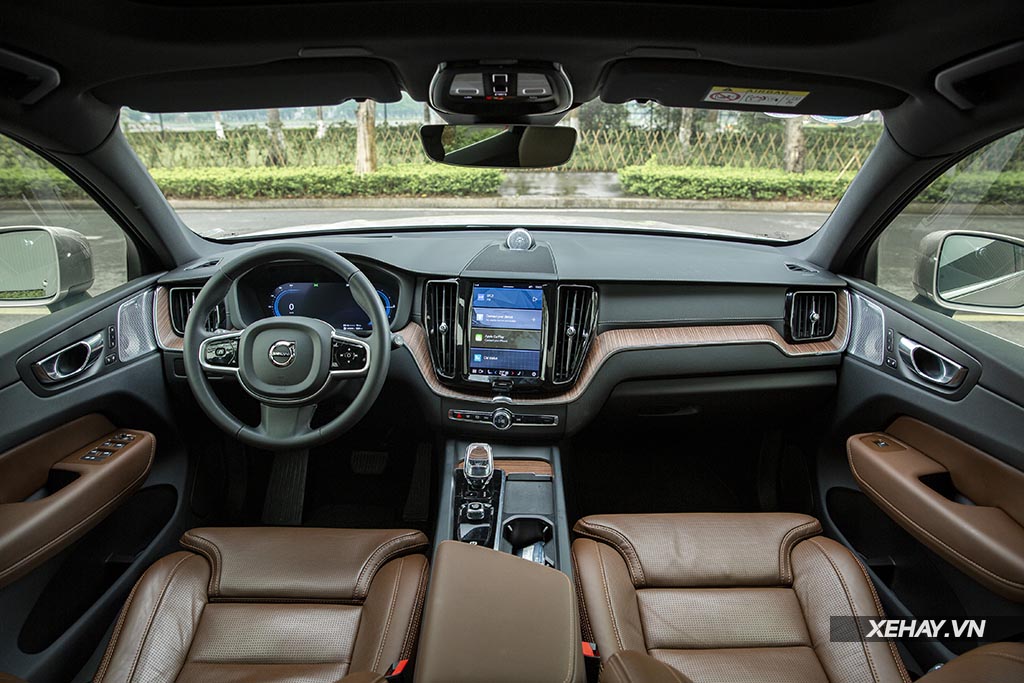 Mineral, exquisite interior
Stepping inside the car, the cabin space of Volvo XC60 Ultimated Recharge is also designed similar to the overall exterior: minimalistic and modern; luxurious and elegant. Surrounding the car are premium Fine Nappa leather materials (with the option of recycled felt fabric to protect the environment), chrome trim appearing in many positions, natural wood, glossy piano black plastic, and even crystal – creating extremely exquisite highlights for the gear lever.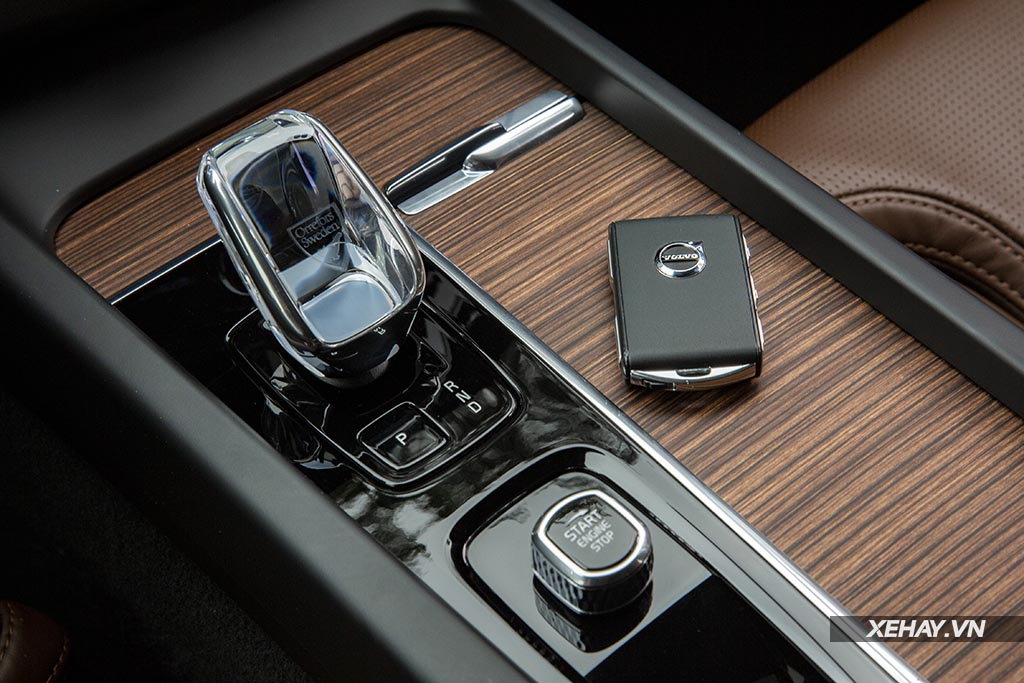 What is even more special, all these characteristic materials represent Swedish industries: from Orrefors crystal products over a century old since 1898 with the skillful molding of artisans' hands; to the Northern European pine forests and even mineral mining – metallurgy technology here. Therefore, it is perhaps not too much to say that Volvo engineers were extremely ingenious in "bringing an entire country into their car".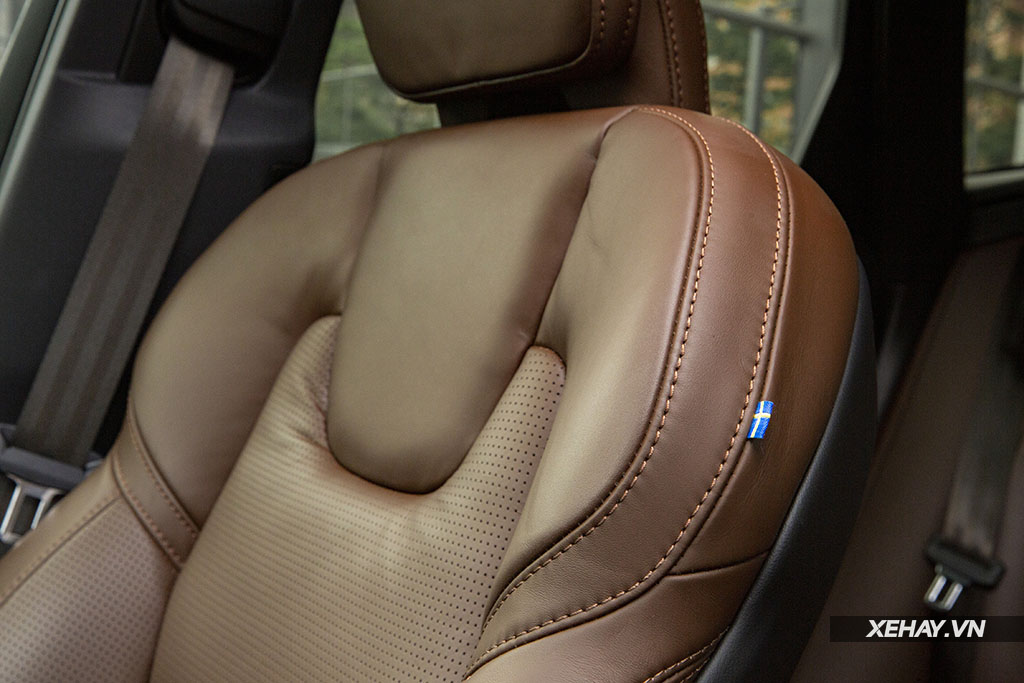 Because of this, users will not find it difficult to see on Volvo cars in general and XC60 Recharge in particular the small cross motifs taken from the Swedish flag – very small yet extremely delicate: engraved on the air conditioning vents or sewn on the side of the passenger seat, to assert in a proud way: this car was made by Swedes!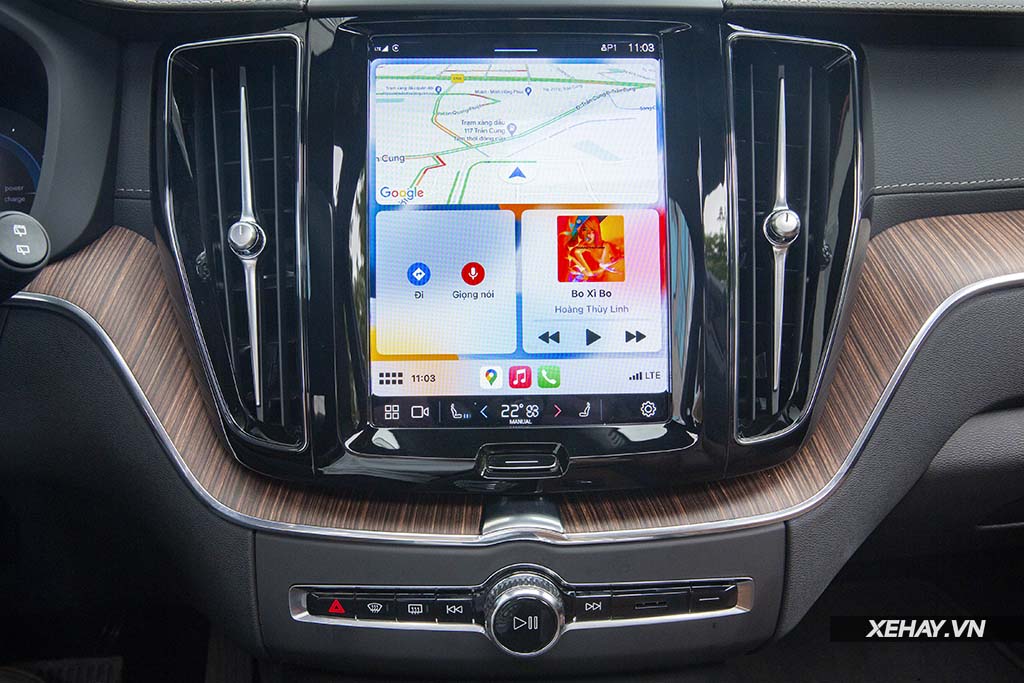 As one of the pioneering brands to use a large integrated screen with many functions, instead of a series of confusing buttons, the steering column of the XC60 Ultimated Recharge is also very neatly arranged: consisting only of a portrait-shaped screen with extremely sharp display and detail-reproducing capabilities; and a row of quick access keys underneath with frequently accessed functions such as air conditioning, emergency lights, and music customization – volume that users most often access.
This detail clearly shows the Lagom spirit – the "just enough" of the Swedish people: although streamlined and concise, incorporating all features into the screen; but still emphasizing convenience – practicality by prioritizing the most necessary and frequently used functions on a separate physical key row; so that users are not confused when they need to quickly operate.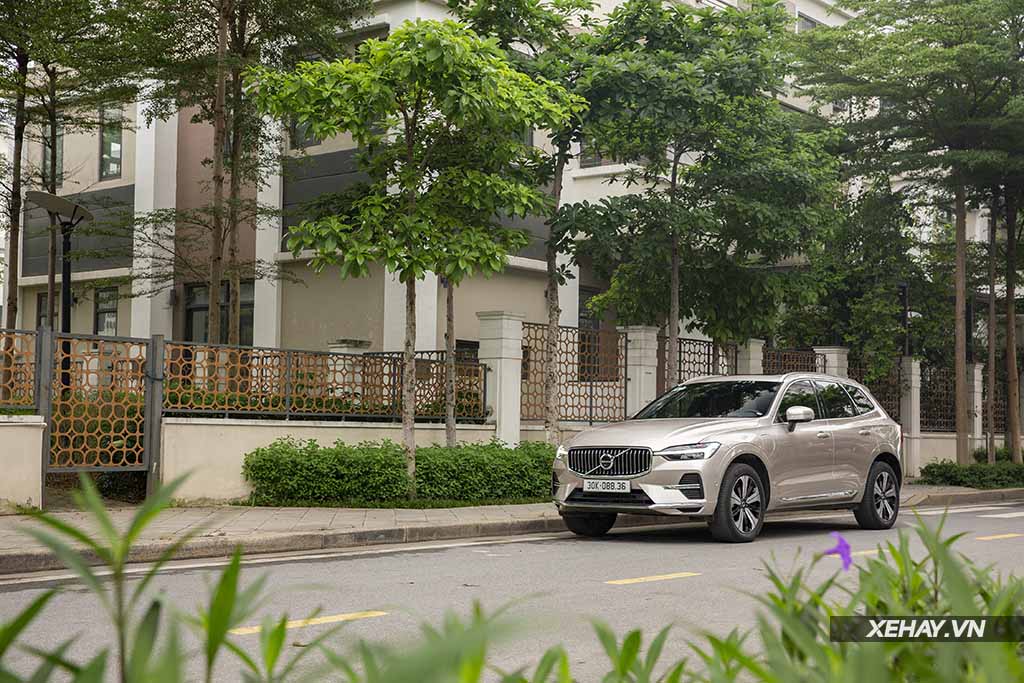 Advanced safety features, pioneering utility technology
In addition to its beautiful design and useful functions, the Volvo XC60 Ultimated Recharge also has high-end options that many other cars in the same price range are not equipped with.
For example, the Clear Zone air filtration system with the ability to remove up to 95% of fine PM 2.5 dust, integrated into the independent 4-zone automatic air conditioning system. Next is the power-adjustable seats with memory for two positions with full heating, cooling, and even relaxation massage functions for the front seats.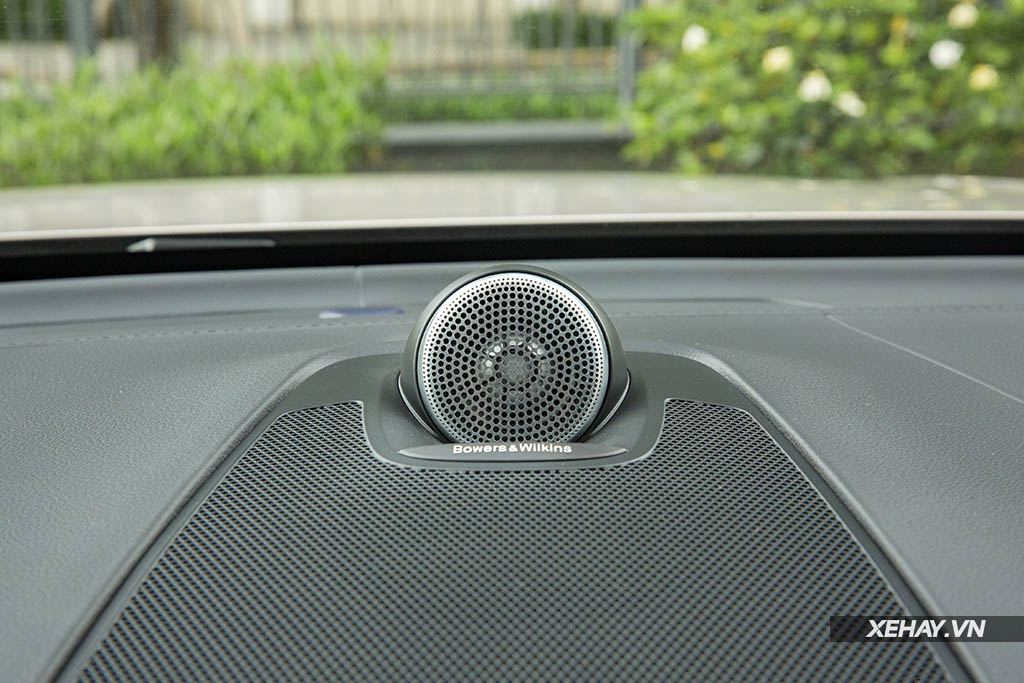 XC60 Ultimate Recharge models are also favored by Volvo with a 15-speaker entertainment system with a total output of 1,410W from the renowned British brand Bowers & Wilkins; integrated with a variety of music playing modes simulating listening environments like Studio, auditorium, stage…
Furthermore, the owner of the car can even track the vehicle and perform a series of remote interactions with their car through a smart app installed on their smartphone, such as: vehicle positioning, remote locking/unlocking, remote start, checking battery level…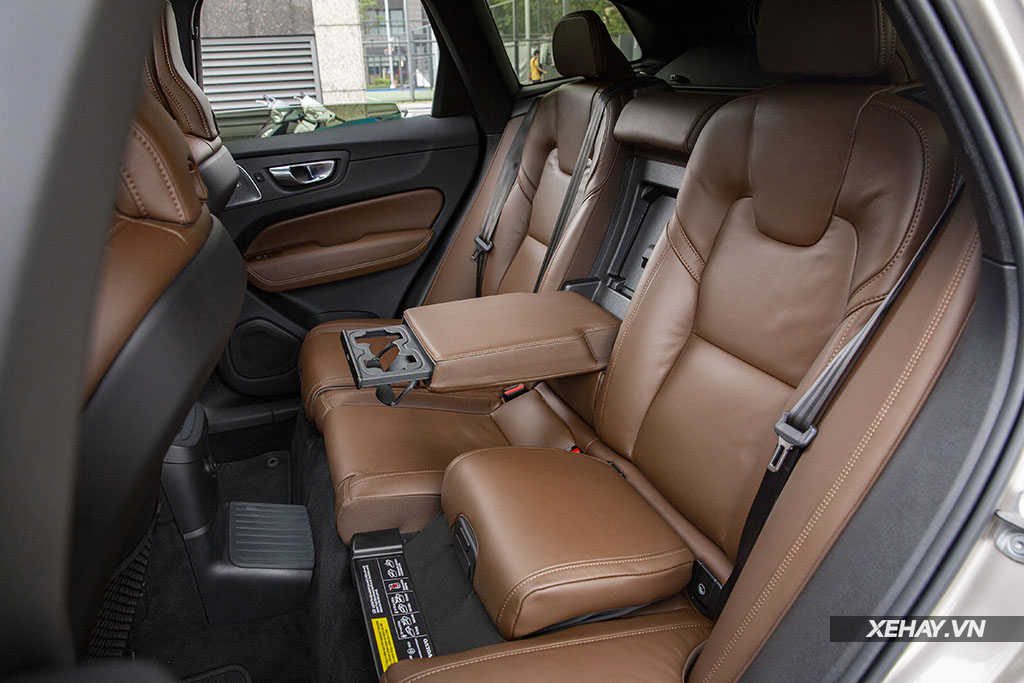 Safety is also one of the aspects that Volvo brand attaches great importance to and always leads in the entire automotive industry worldwide. In addition to the SPA chassis system, airbag system, safety belts – which are a tradition of Volvo "since 1959" – Volvo is also the only car brand to date that integrates child seats into the rear seats, providing more effective safety protection for child passengers.
In terms of software, the Volvo IntelliSafe system provides the XC60 Ultimated Recharge with a range of optimized operating support features to ensure superior driving safety for all drivers.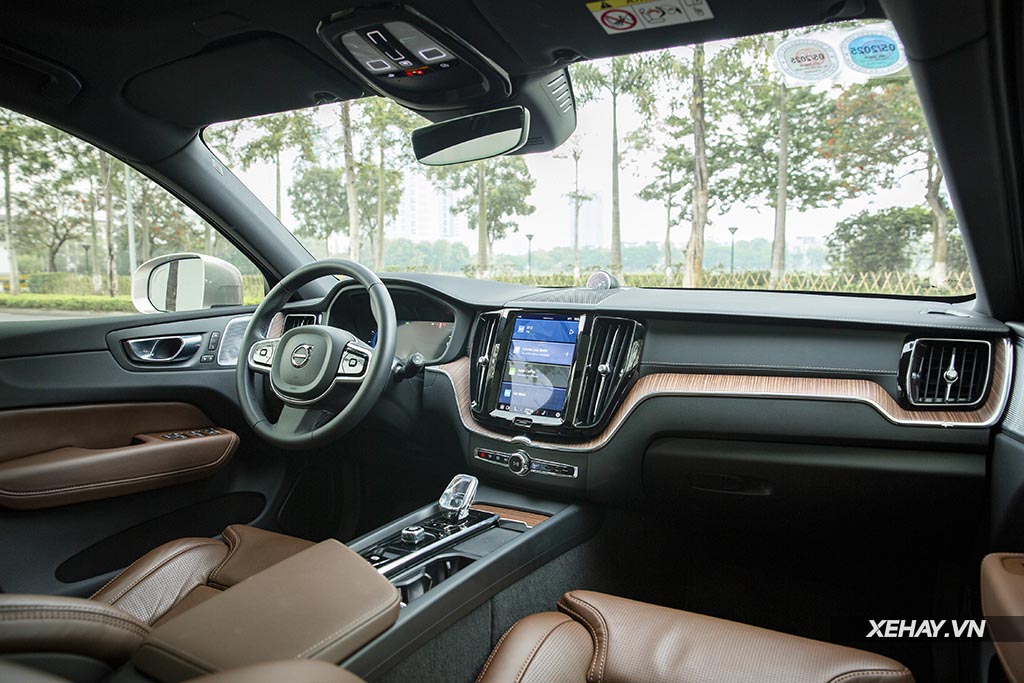 Typical features include intelligent lighting system; intelligent cruise control – maintaining distance and following the front vehicle; extended obstacle recognition including cars, motorcycles – pedestrians – bicycles, or even animals…; road sign recognition and traffic warning; lane-keeping – lane deviation reduction and even collision avoidance steering support; blind spot warning; and reverse monitoring, warning, and braking to avoid collisions when reversing; as well as a 360-degree camera system for comprehensive observation of the vehicle's surroundings.
Even if you study carefully, users can also discover that Volvo vehicles are carefully made, from the bonnet, doors, to the headrests, airbags… so that every detail contributes to protecting passengers or helping them quickly exit the car in the event of an unfortunate collision.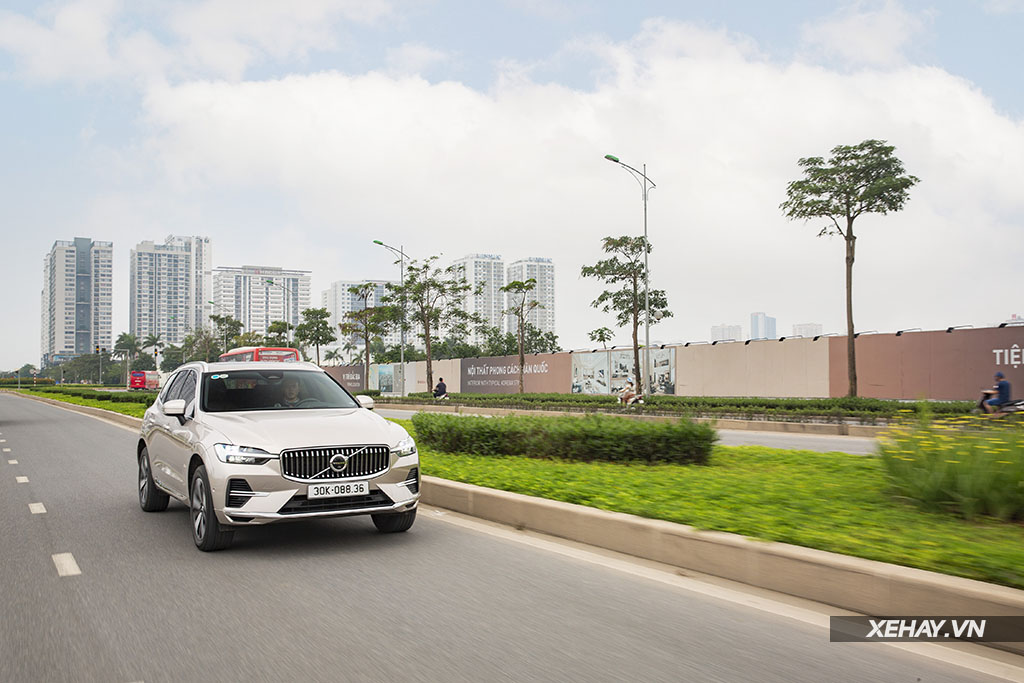 Smart and excellent operation
Different from most other car brands on the market, the Northern European brand exploits a 4-cylinder inline engine block with both turbocharge and supercharge systems. And different from themselves in the past, the new generation Volvos are now equipped with both plug-in hybrid electric charging technology.
Thanks to that, the T8 engine block on the XC60 Recharge has a total output of up to 469 horsepower and instant torque that can reach 709 Nm. Combined with an 8-speed Geartronic automatic transmission; front-wheel drive for the engine and integrated electric motor at the rear axle create a 4-wheel drive system; enabling these SUVs to accelerate from 0 to 100 km/h in just 4.9 seconds. On the other hand, the car has a capacity to operate about 78 km in pure electric mode with a full charge!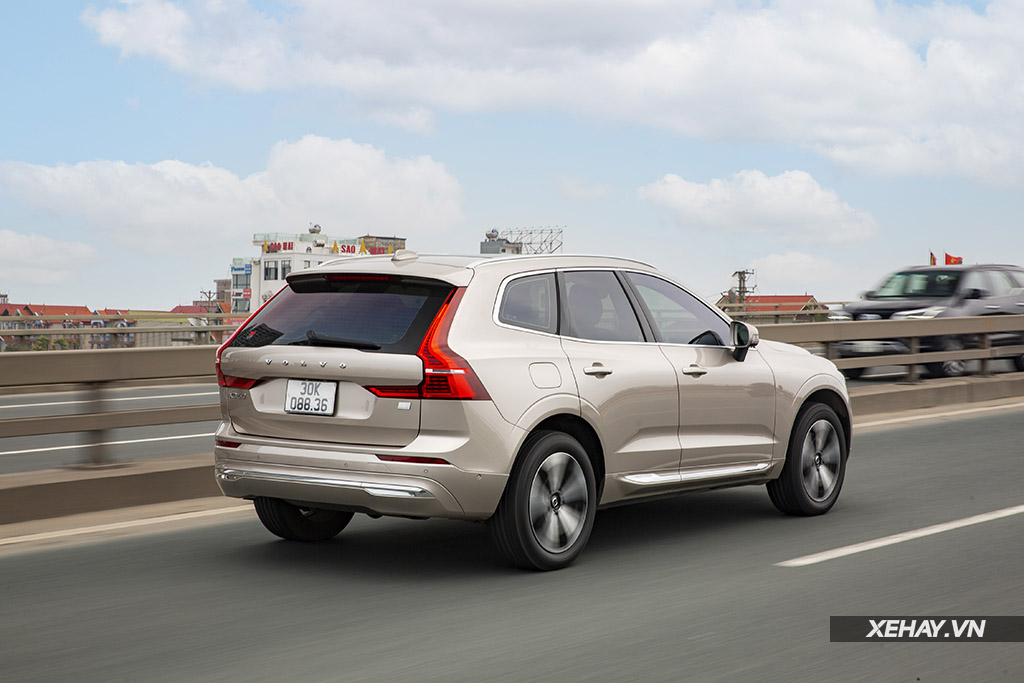 With such power, each Volvo XC60 Ultimated Recharge car can accelerate very quickly, no matter whether it is in the city, on the highway, or on mountainous roads. If you are not paying attention, the driver can easily reach a speed of over 100 km/h in just a few seconds if the car is traveling at around 40 km/h. However, the "good thing" about Volvo is that it does not provide a "sharp – shocking" feeling that can exceed control ability like German cars.
Instead, although it accelerates very quickly, each Volvo XC60 Ultimated Recharge has a very appropriate acceleration, or in other words, the acceleration process is very smooth and does not have the ability to jerk. Enthusiastic drivers who "love the experience" may dislike this, but this is the point that XC60 Recharge can win the hearts of those who are firm, not ostentatious, and rich in knowledge.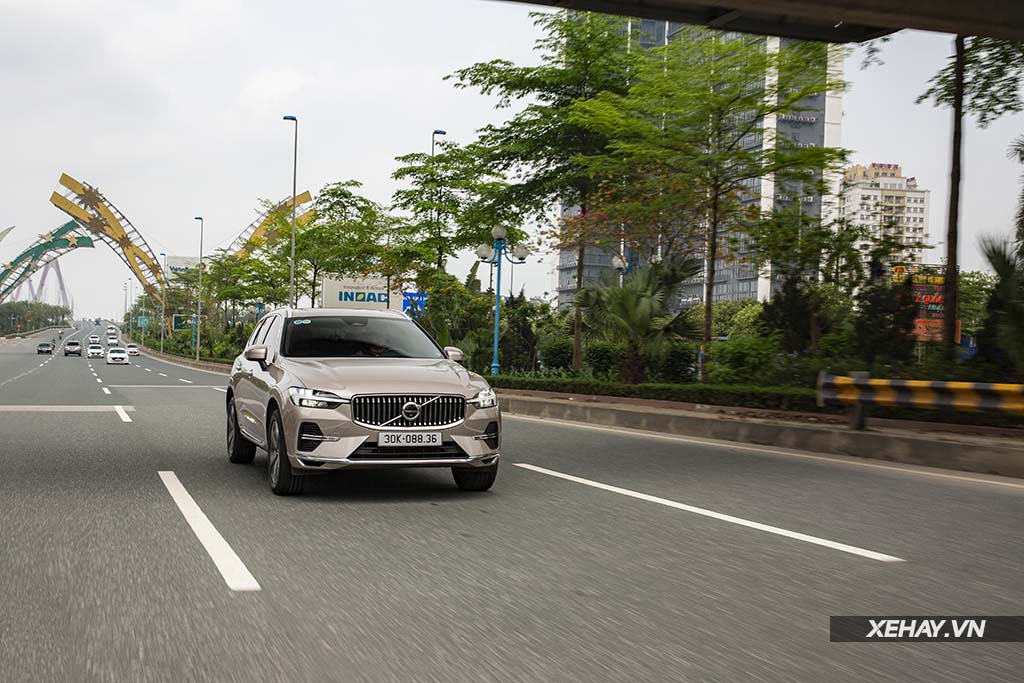 Real-world driving experience shows that the Volvo XC60 Ultimated Recharge runs extremely agile in the city. Every steering wheel operation – although not "sharp" like German cars – is immediately responded by the car, without any waste and providing a trustworthy, solid, and secure feeling for passengers sitting behind the wheel.
The air suspension system helps the car smoothly suppress vibrations when driving over bumps or speed bumps, in turns reduces body roll; making passengers – especially those sitting in the rear seats – feel comfortable on journeys.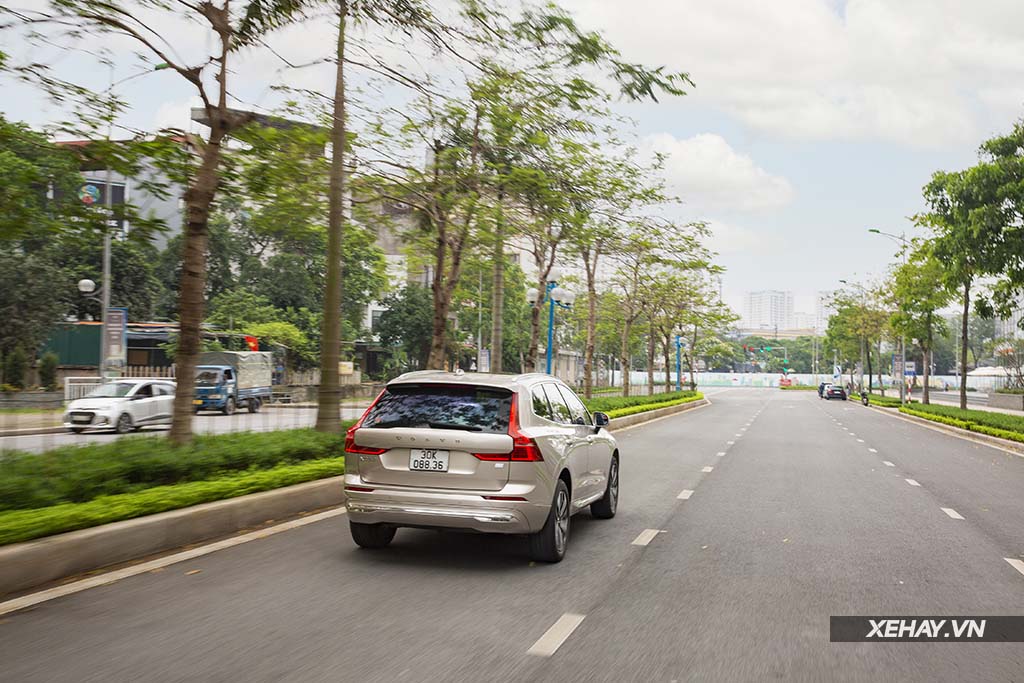 The car's environmental noise isolation capability is also highly commendable, especially when the gasoline engine operates in conjunction with the electric motor. Even in urgent accelerations, passengers inside the car can hardly hear the roar of the engine. Instead, there is a very quiet, comfortable atmosphere.
Also thanks to the plug-in hybrid electric charging system, each Volvo XC60 Ultimated Recharge can operate up to over 70 km in a fully charged battery state. And to fully charge the 18.8 kWh battery pack, users will only need to spend less than 50,000 VND for electricity. Therefore, if not refueling, car owners can drive for a few days if they only travel to work every day in the city; each day roughly costs less than 20,000 VND in fuel (electric) costs!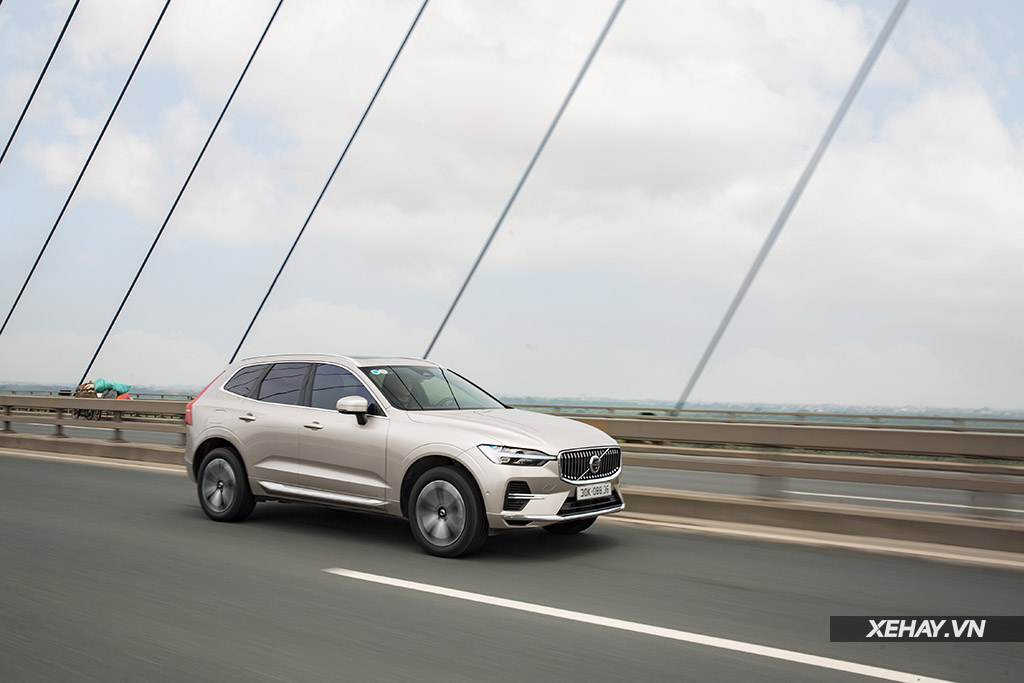 Quick summary, it is obvious that the Volvo XC60 Ultimated Recharge is a very suitable model for families. With a price starting from 2,890 billion VND; the Swedish SUV is truly a worthy and valuable choice for the "Car of the Year 2022" title with all the elements from the interior – exterior design, space, equipment to safety and excellent operational capabilities.
Owning a differentiating element from other European models, Volvo will surely maintain its own customer base, people who do not like outstanding flashiness, but are solidly thoughtful, minimalist lifestyle, and prioritize experience.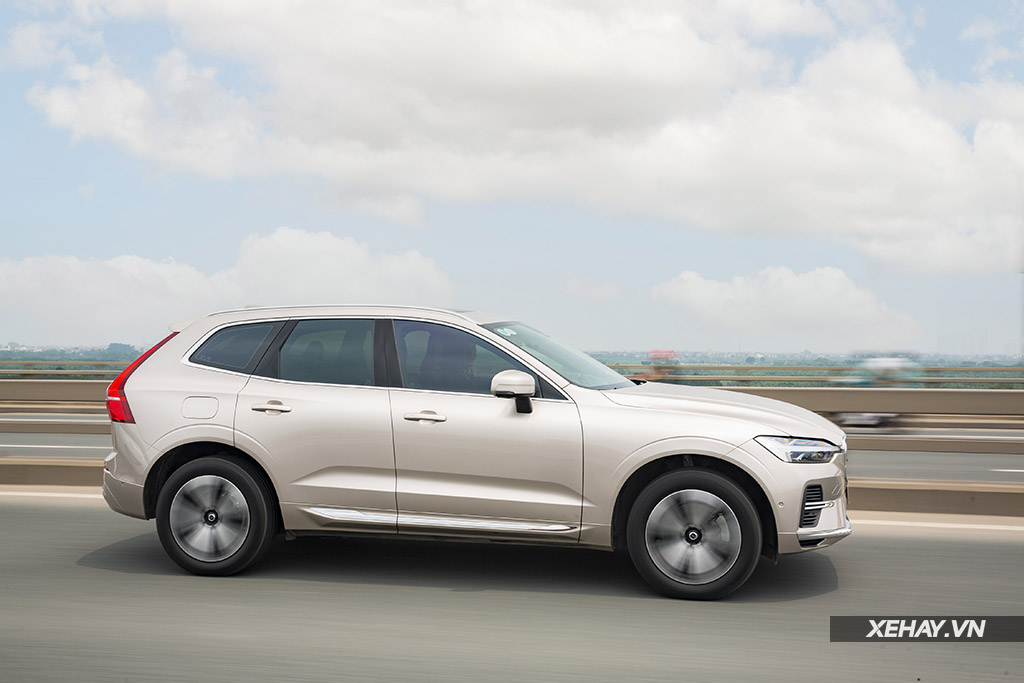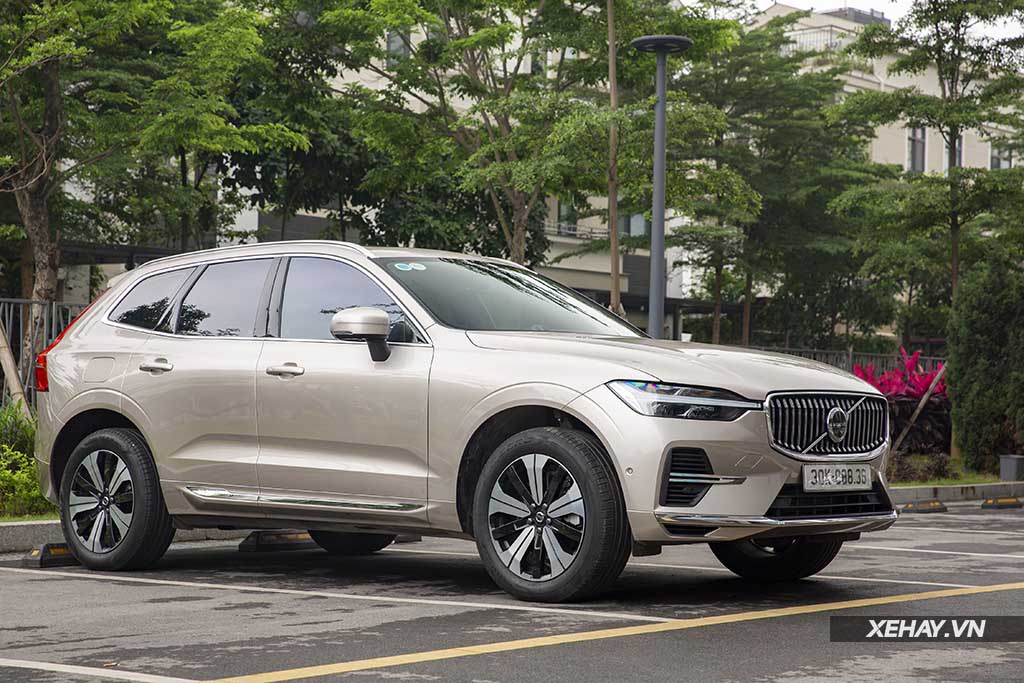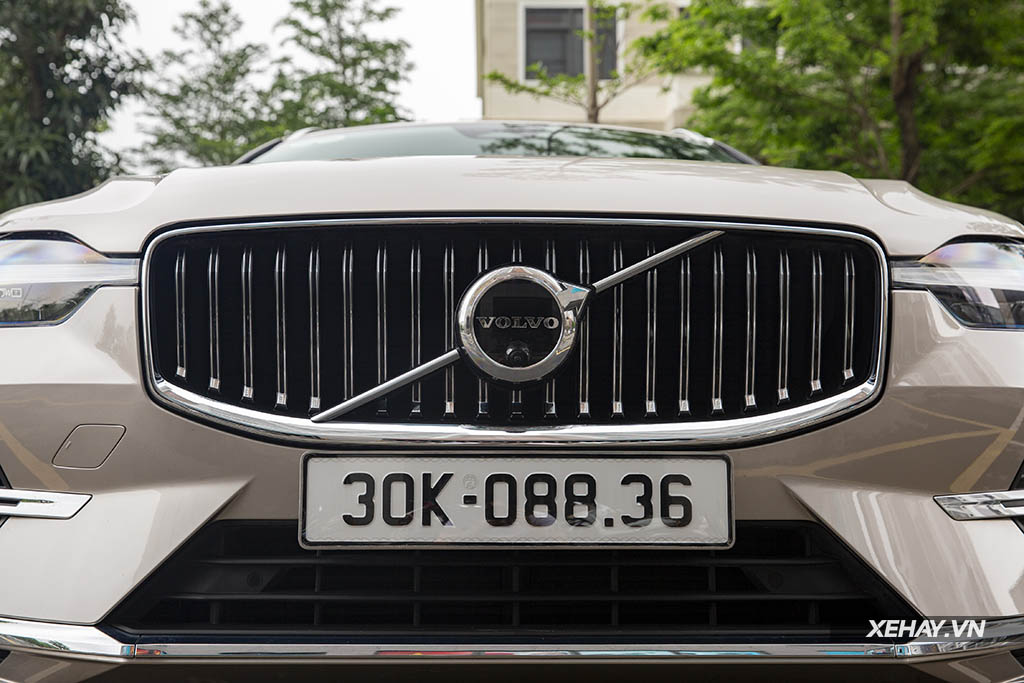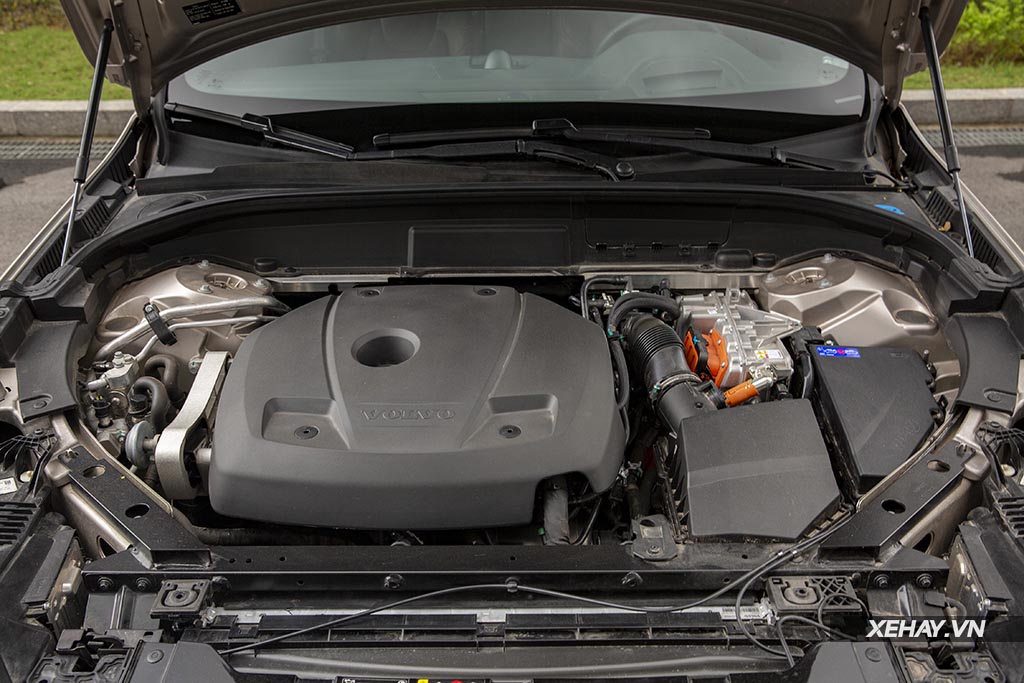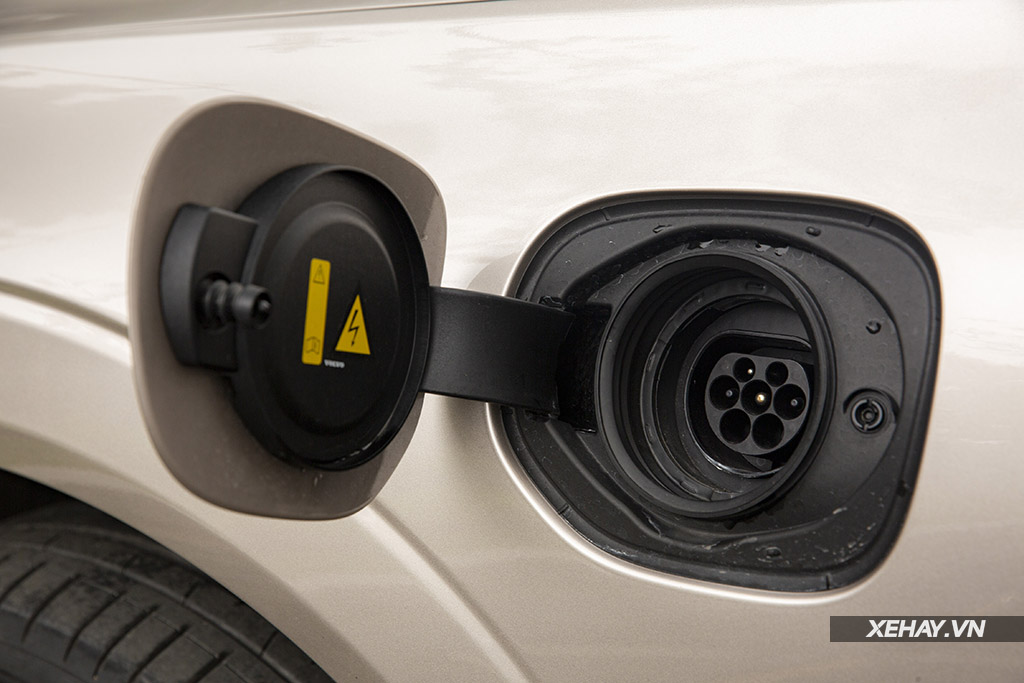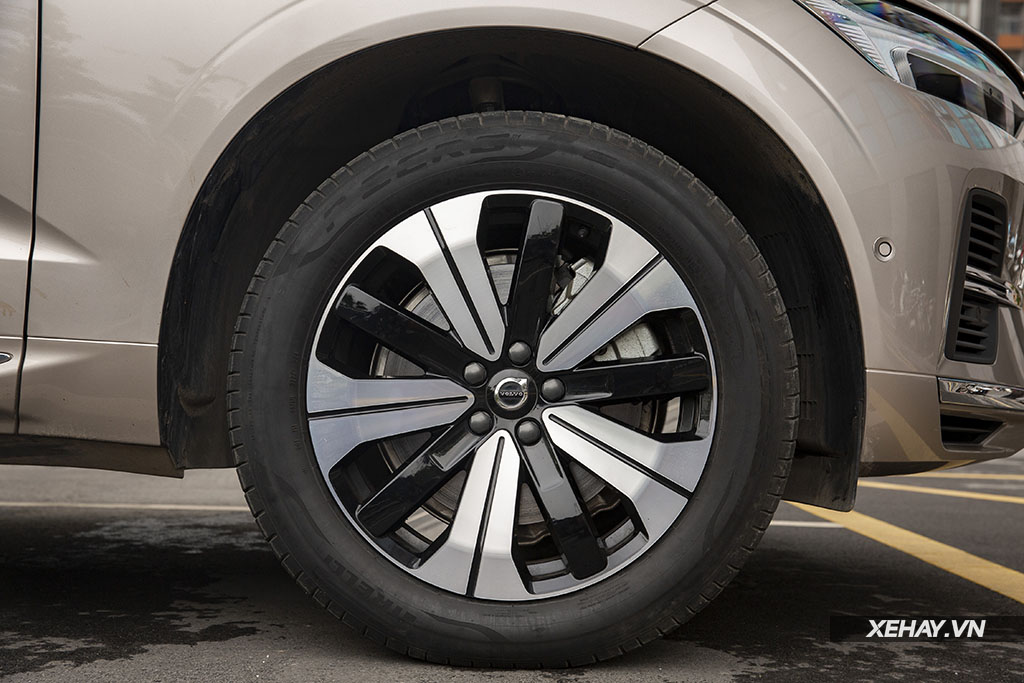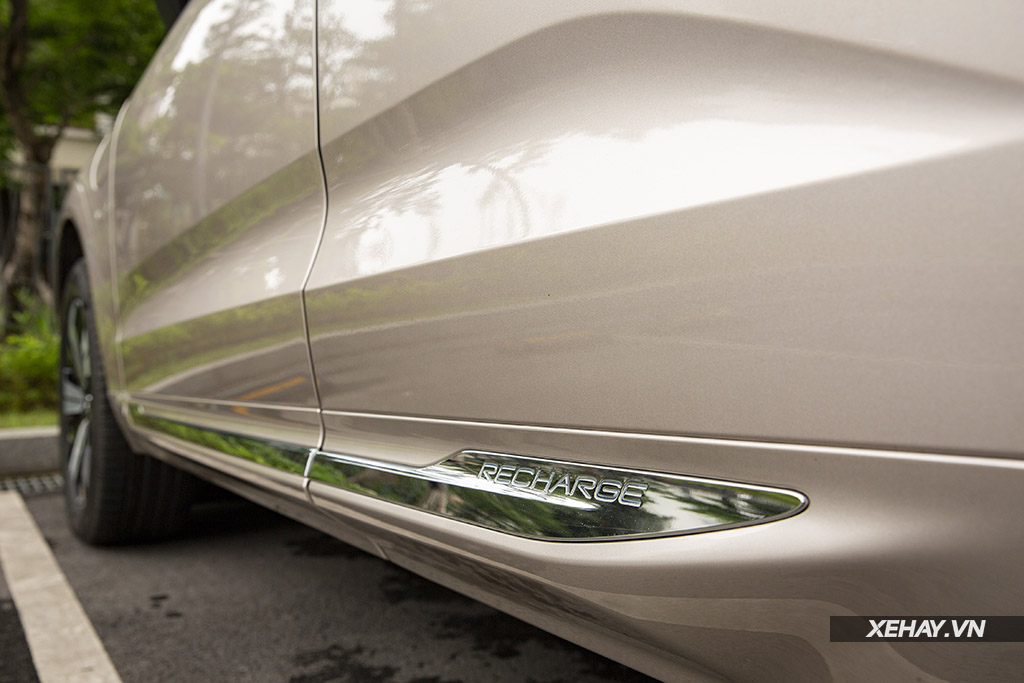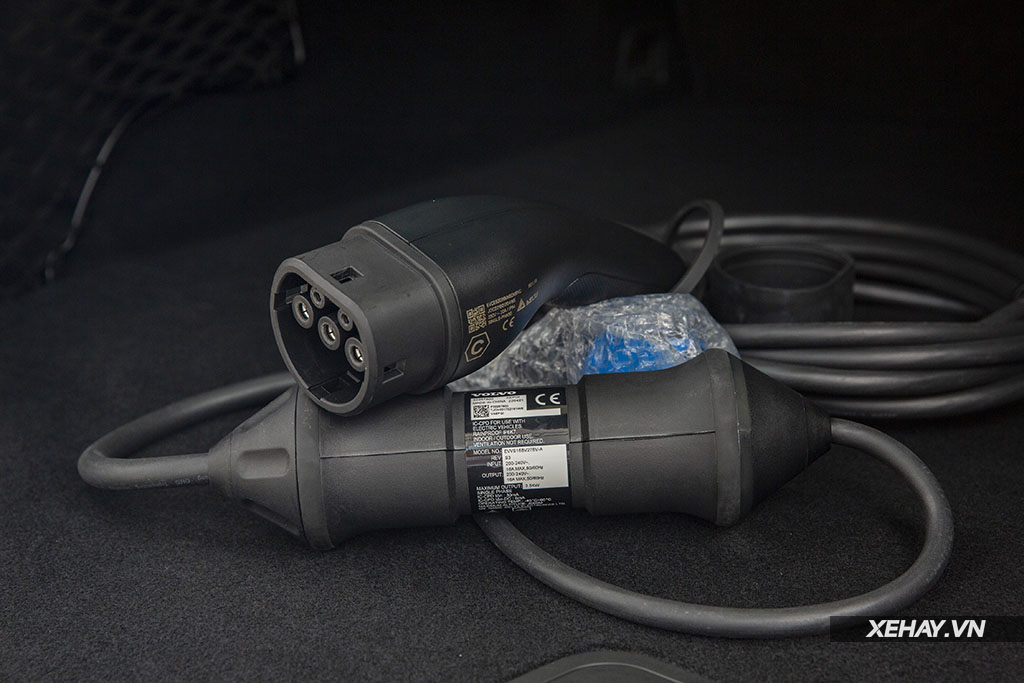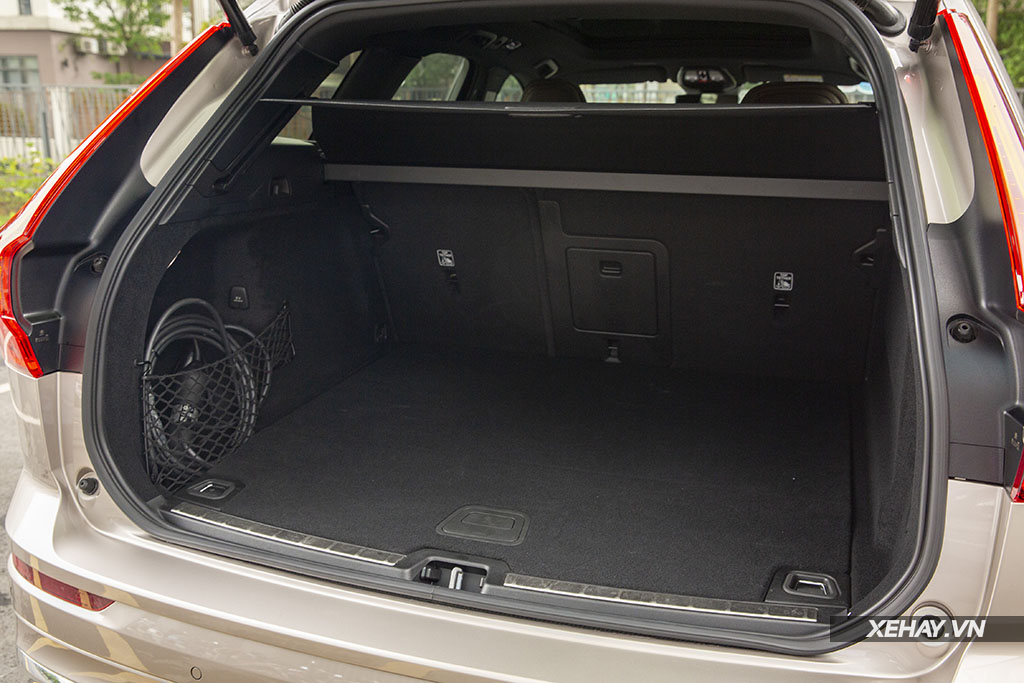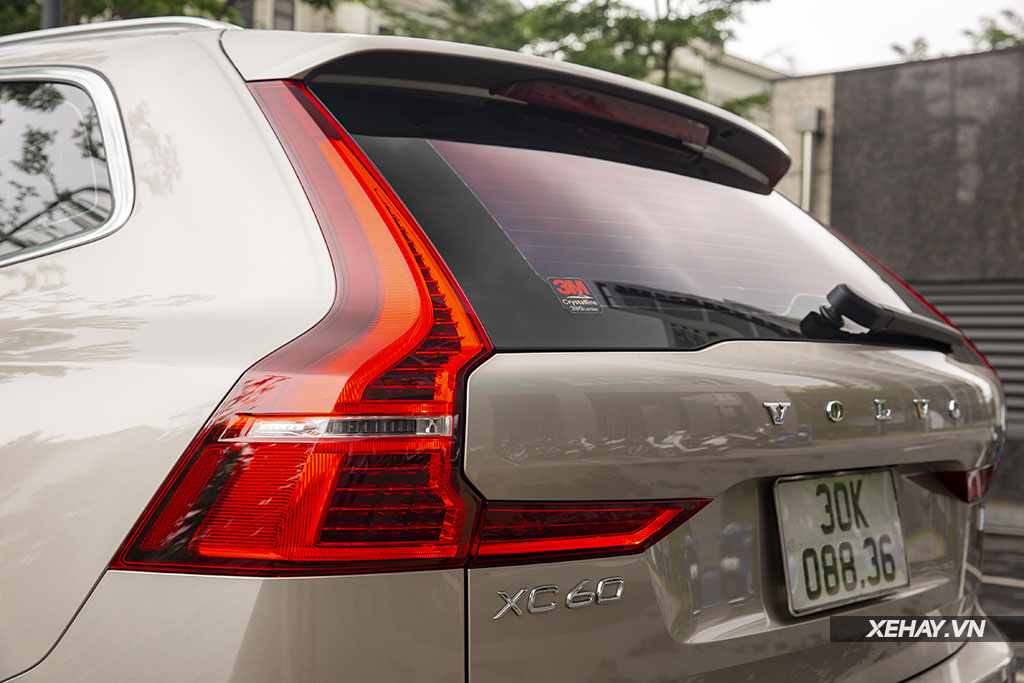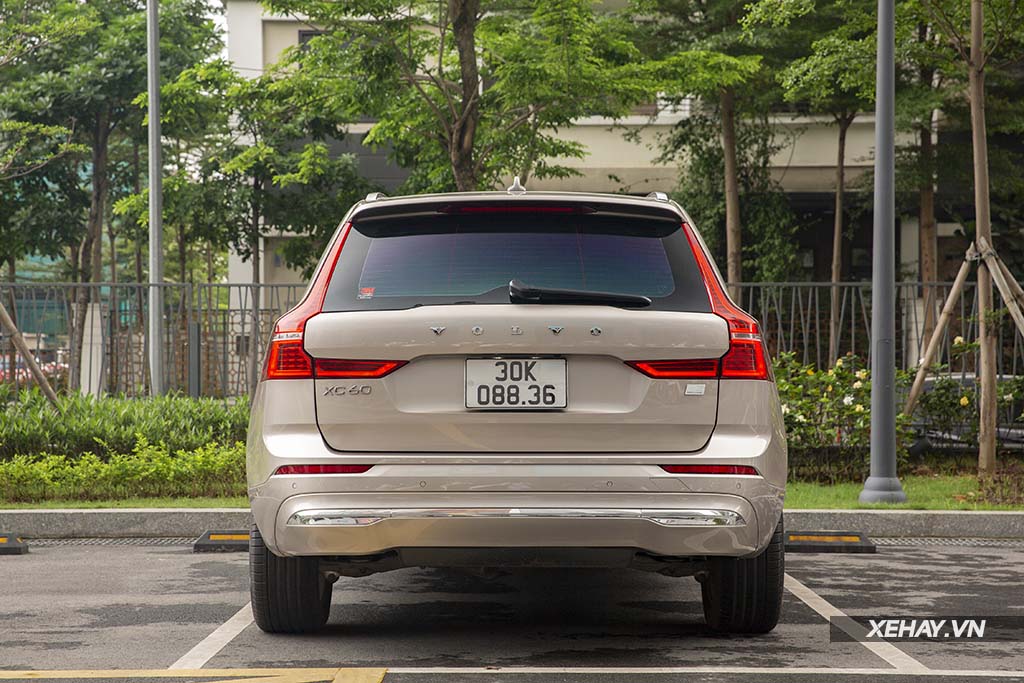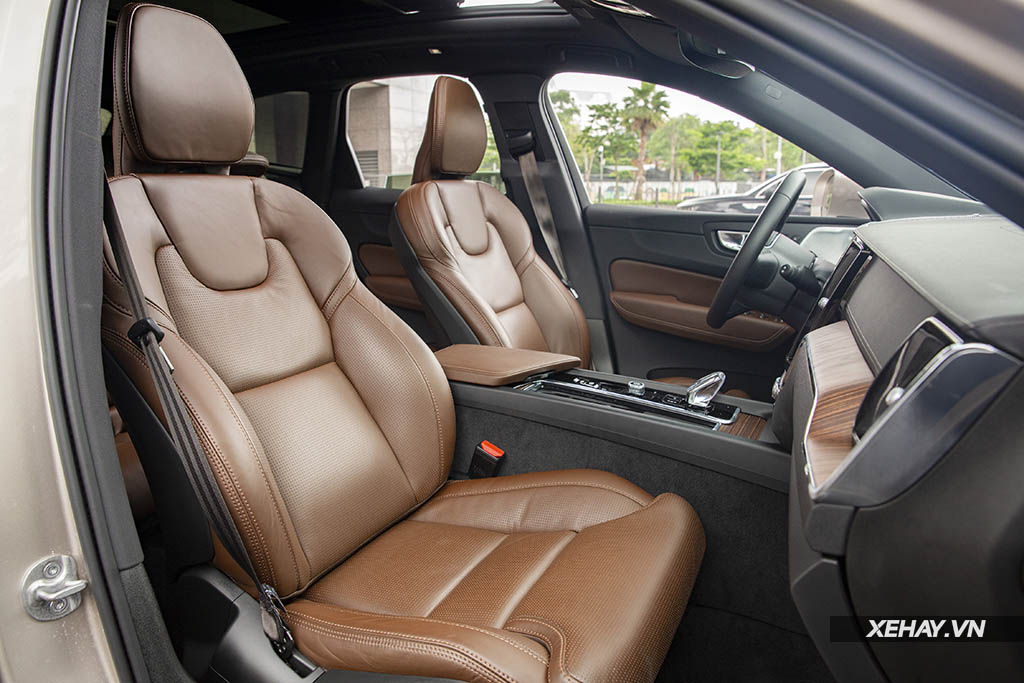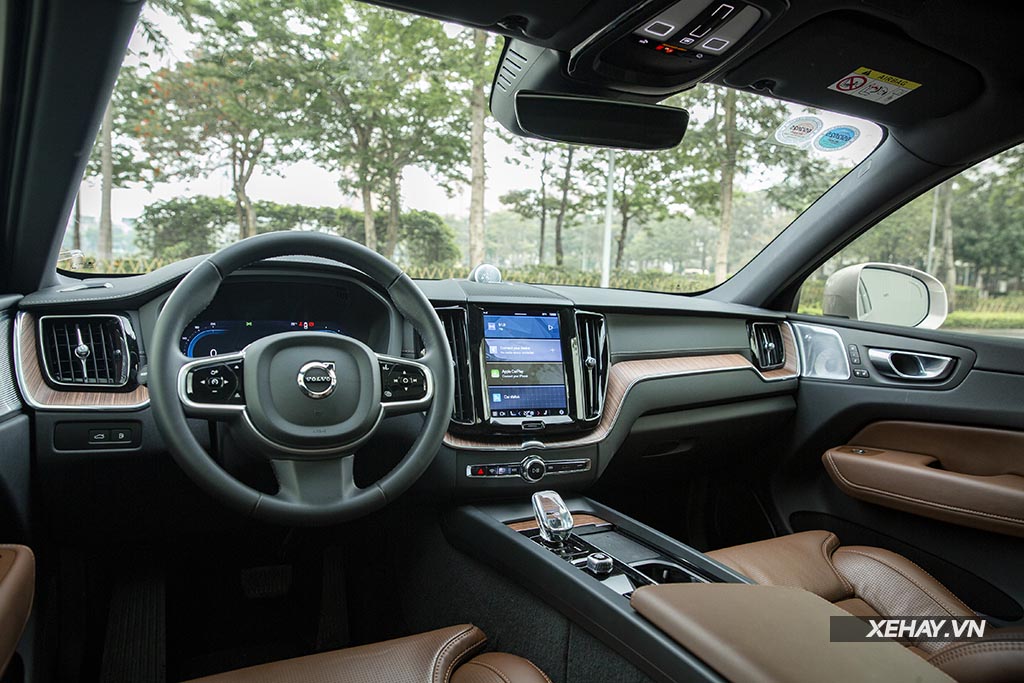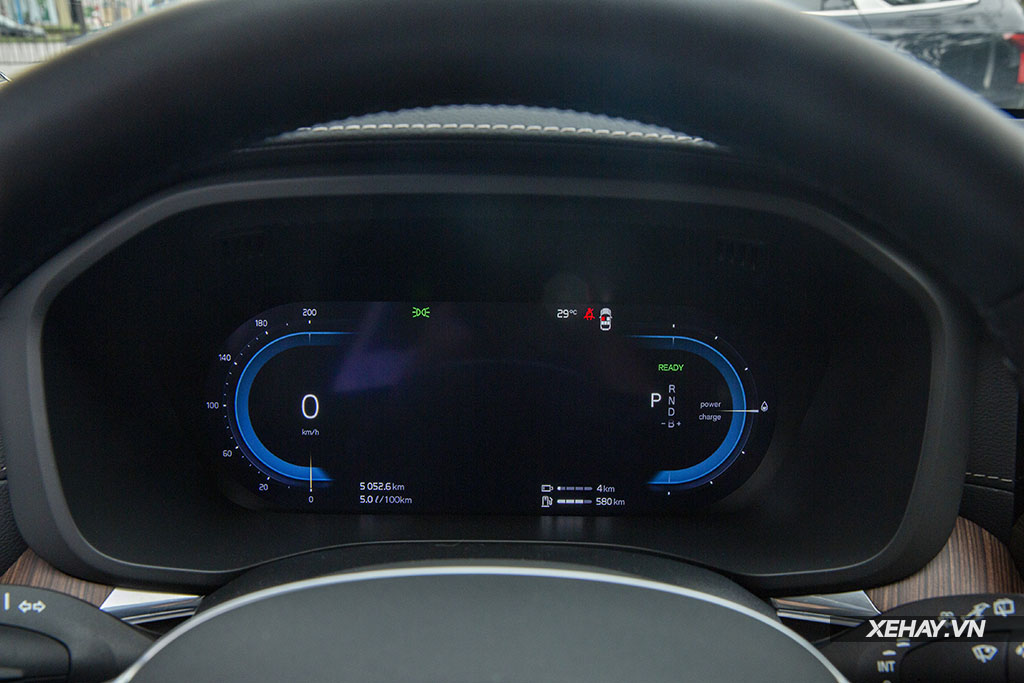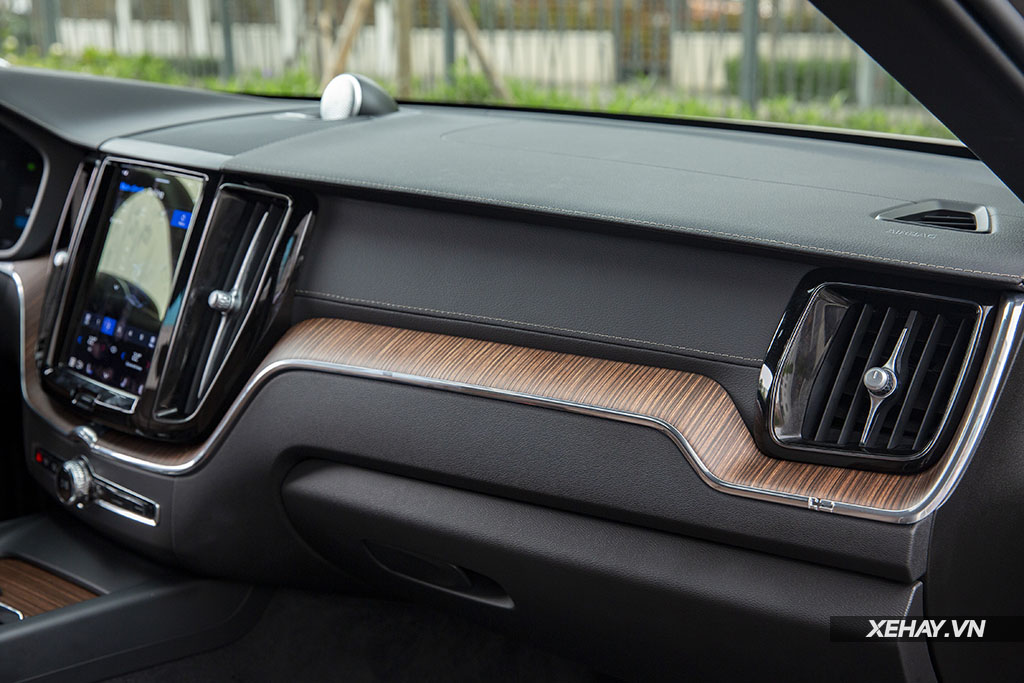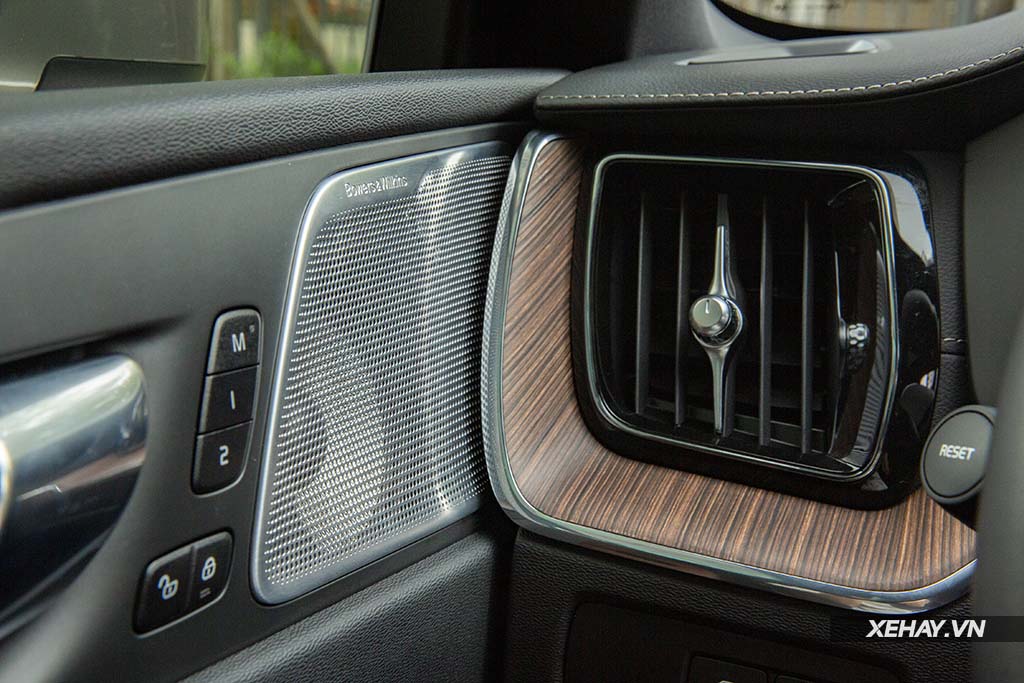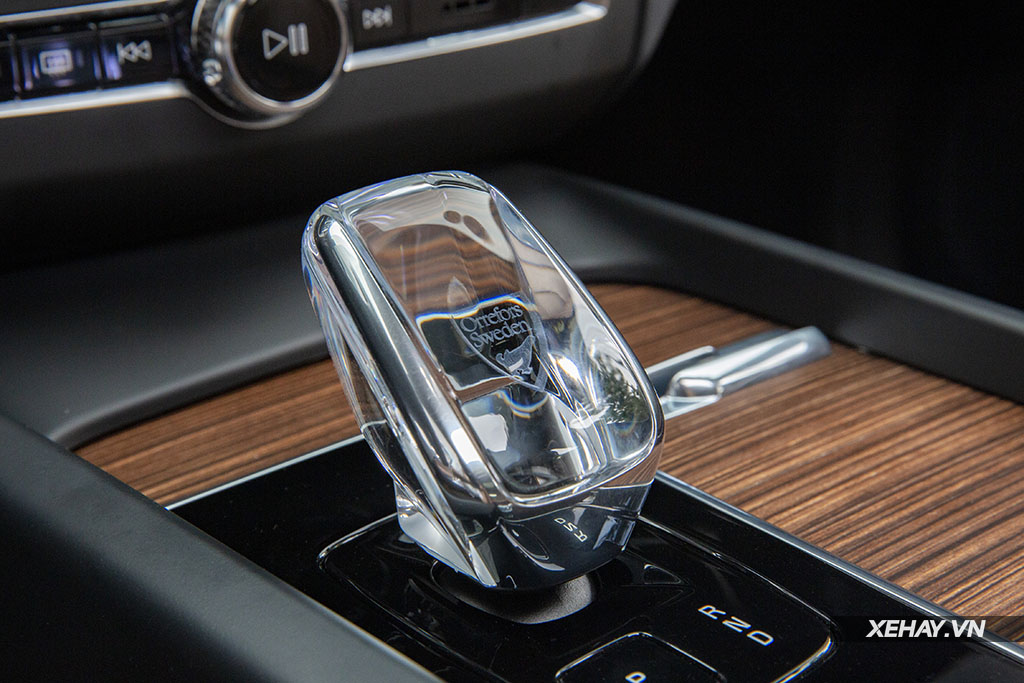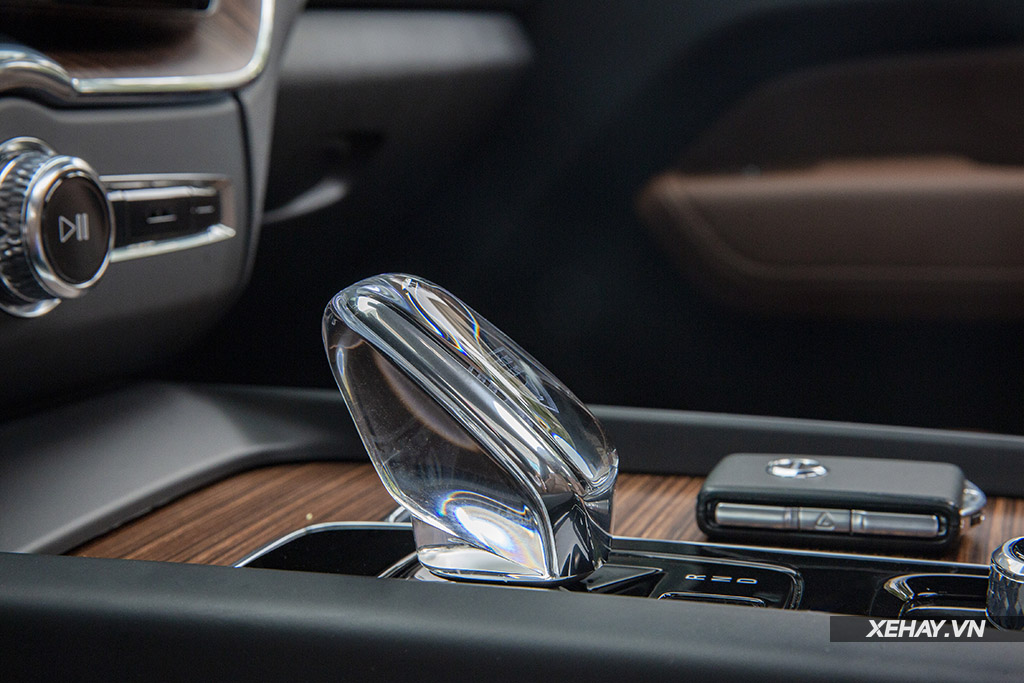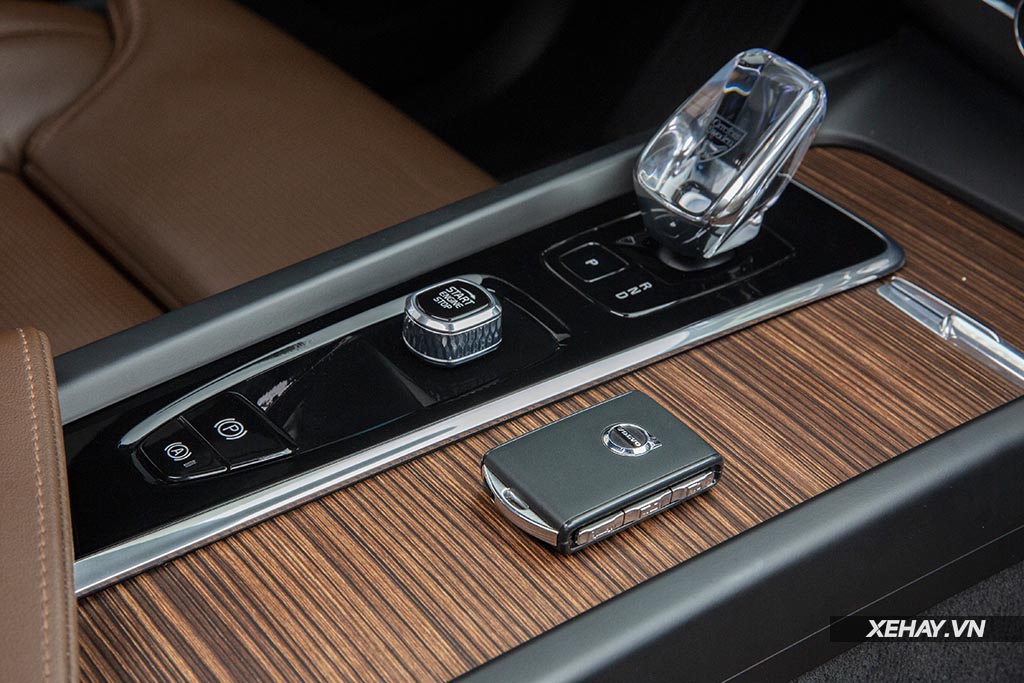 Anh Phan (Tuoitrethudo)