Perhaps many people still feel confused about the maxi-scooter segment. Unlike the popular small scooter models like Honda AirBlade, Yamaha NVX, Honda SH… in Vietnam, maxi-scooters have much larger engine capacities, usually over 250cc, combined with imposing appearances and a wide range of advanced technologies and features. In foreign markets, the maxi-scooter segment is highly favored by users due to its suitability for long-distance traveling and extensive transportation infrastructure.
Yamaha XMAX 300 – Starting from 129 million VND
The 300cc scooter segment in Vietnam has just welcomed the Yamaha XMAX 300 model. This is the first time that the Japanese brand has distributed a scooter product above 175cc. With a price of 129 million VND, the XMAX 300 is an alternative choice alongside the Honda SH 350i, currently priced at nearly 150 million VND.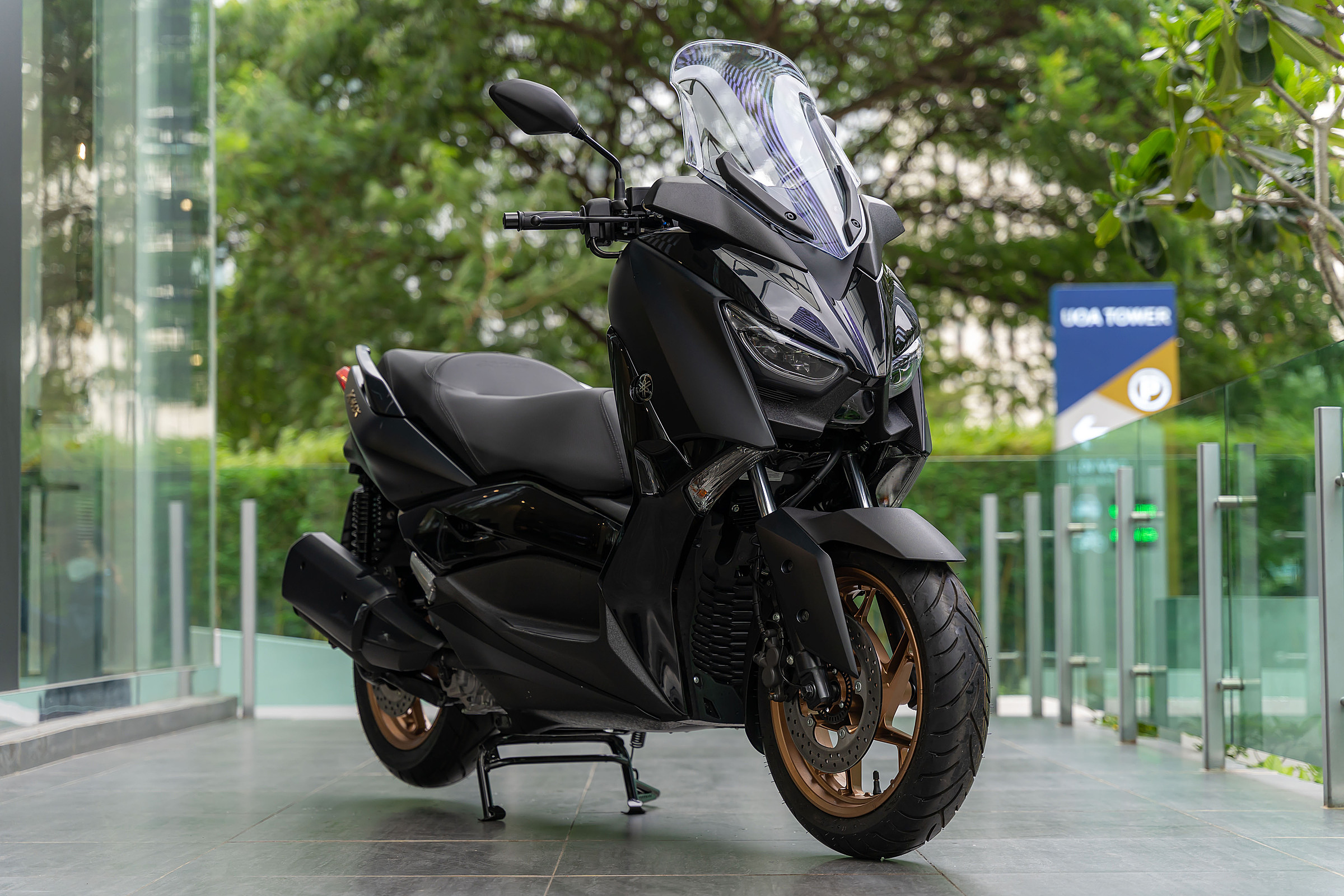 Inheriting the aerodynamically-inspired design of its "older brother" TMAX, the XMAX 300 boasts an extremely aggressive appearance with a sharp headlight, a striking triple-layer LED lighting system, and distinctive lines throughout the body.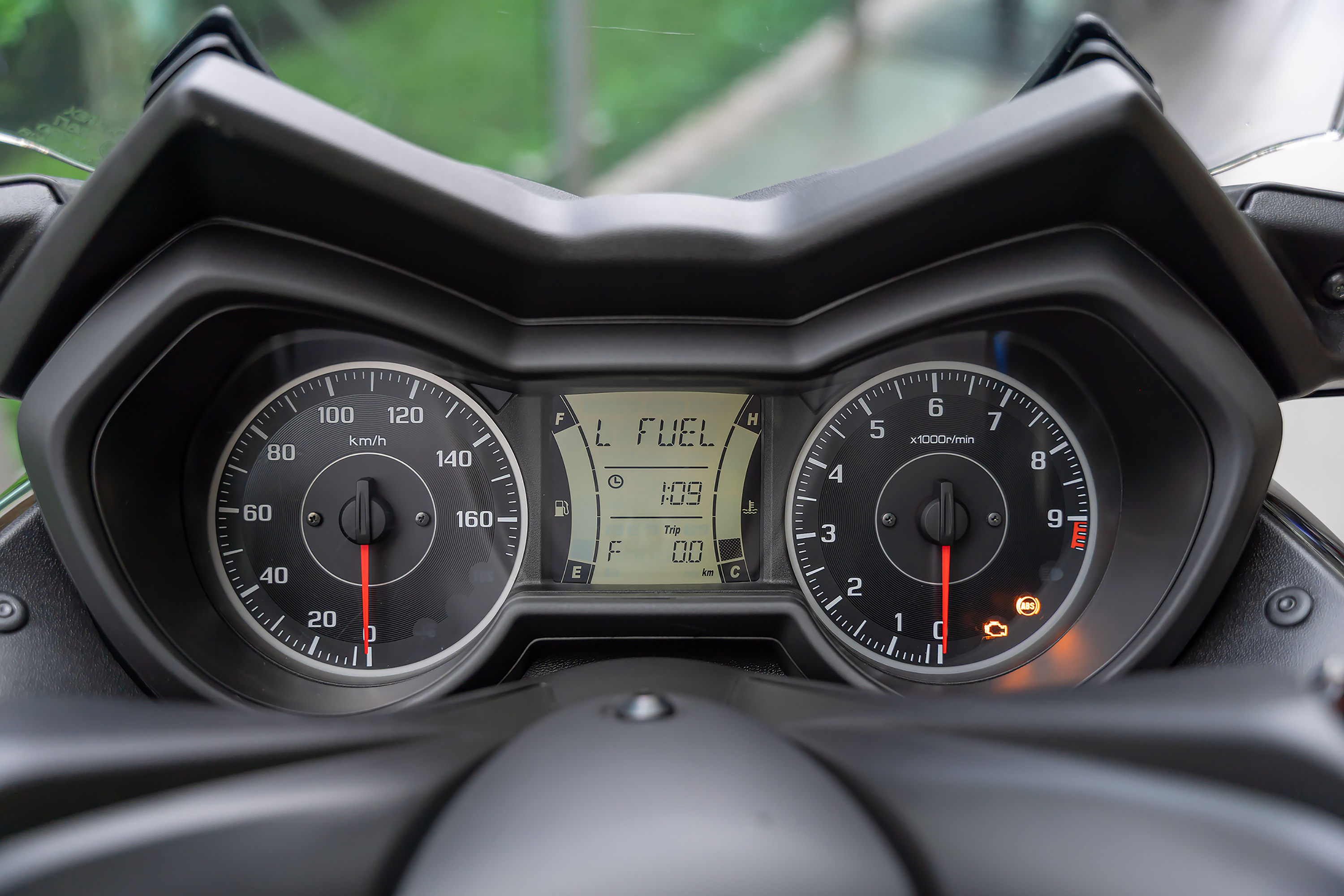 Yamaha equips the XMAX 300 with a single-cylinder engine with a displacement of 292cc, producing a maximum power of 28 horsepower at 7,250 rpm and a maximum torque of 29 Nm at 5,750 rpm. The fuel consumption of this model reaches 3 liters per 100 km. This maxi-scooter is equipped with a traction control system and a 2-channel ABS braking system similar to the SH350i.
Yamaha TMAX 560 – Starting from 409 million VND
The Yamaha TMAX 560 belongs to the premium maxi-scooter segment and directly competes with the KYMCO AK 550 in the current market. As the largest maxi-scooter from Yamaha, it targets customers who are passionate about large-displacement scooters integrated with many technologies and frequently use the vehicle for long-distance trips.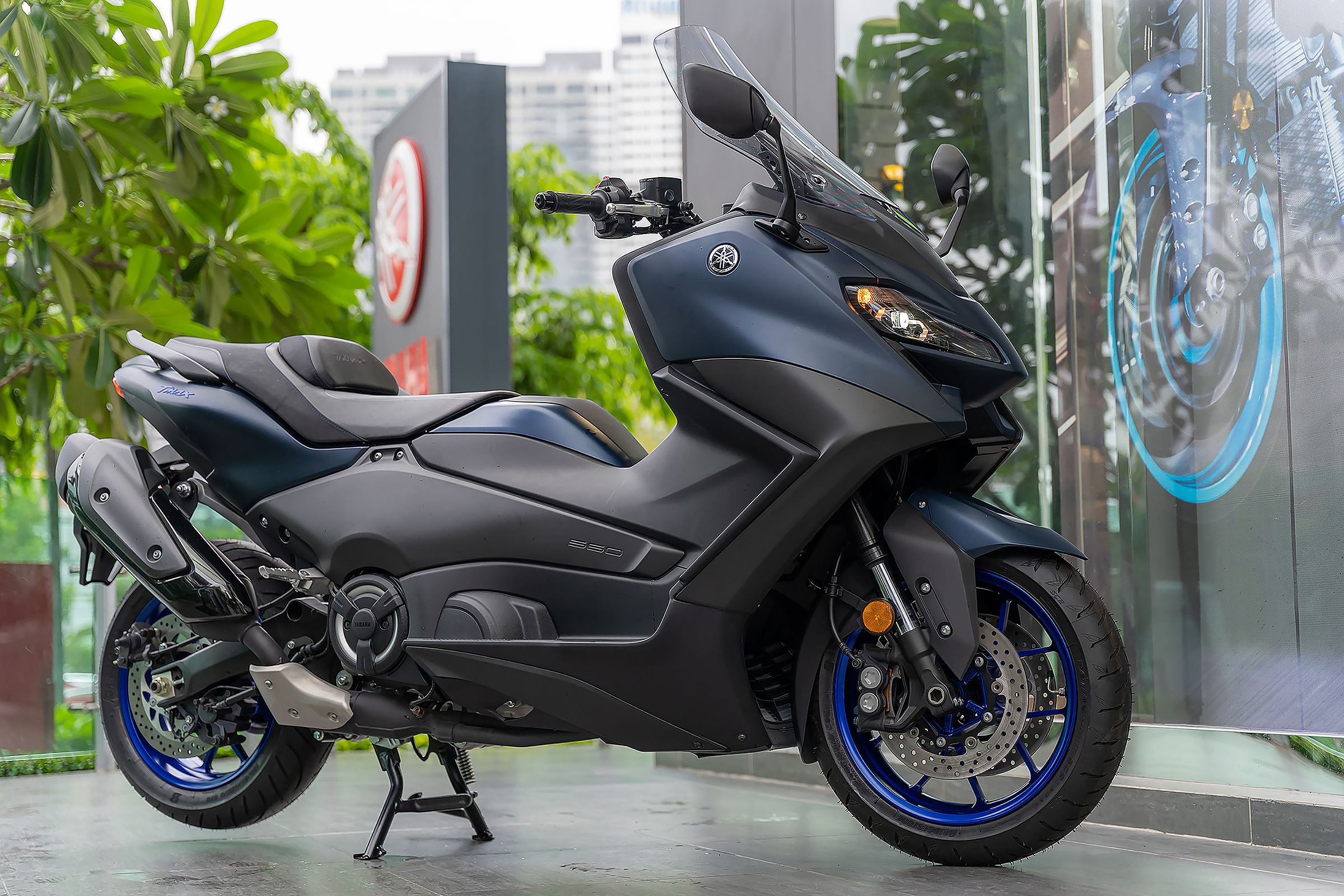 In the latest generation introduced in Vietnam, the TMAX 560 has received many technology upgrades such as smart key, center stand, front storage USB-A port, cruise control, ABS, TCS, and 2 D-Mode driving modes. The latest generation of electronic throttle system brings a smooth and fuel-efficient throttle experience. All information is displayed on the 7-inch TFT screen connected to a smartphone.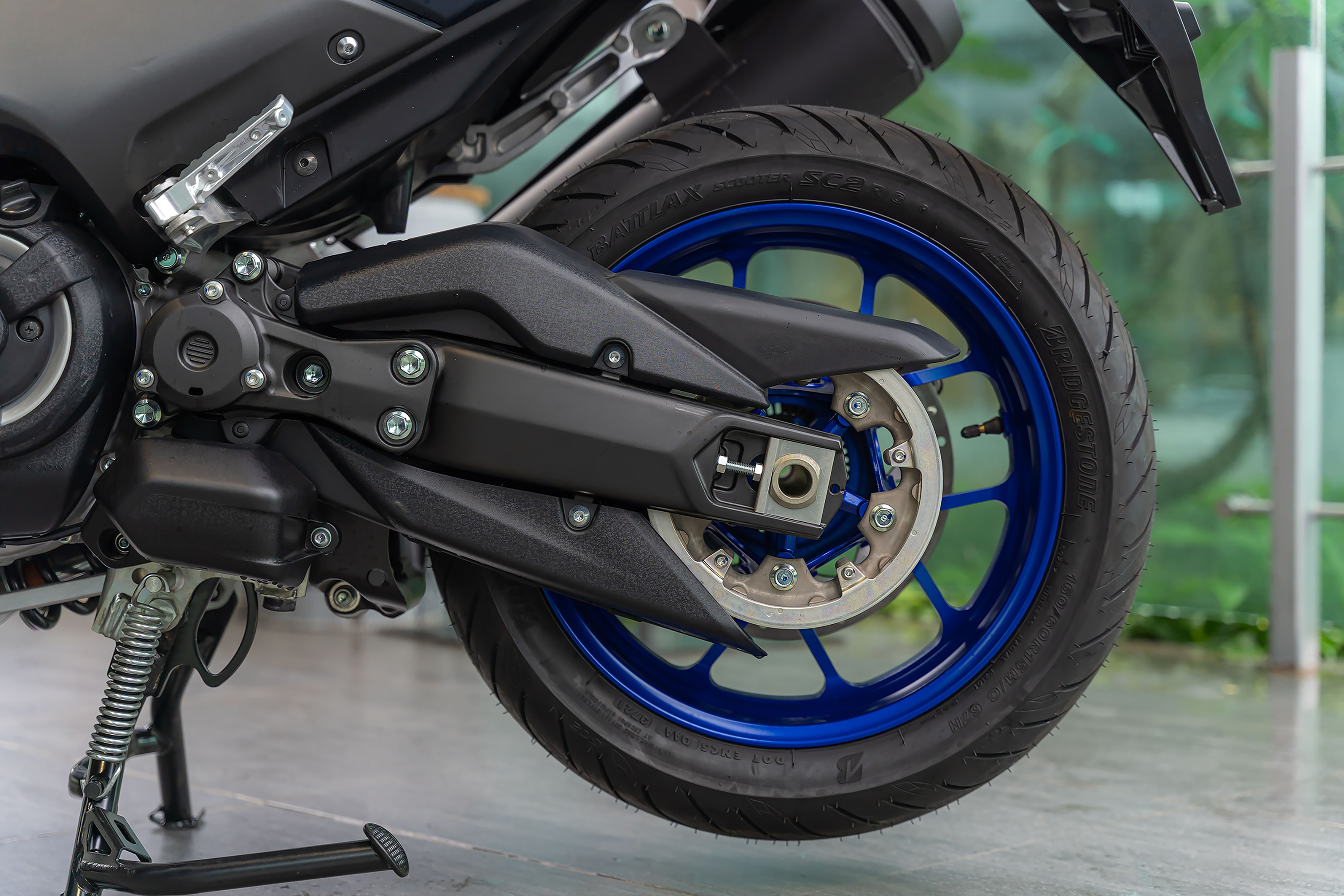 The Yamha TMAX 560 uses a liquid-cooled DOHC twin-cylinder engine. This engine produces a maximum power of 47.6 horsepower at 7,500 rpm and a maximum torque of 55.7 Nm at 5,250 rpm. In addition to ABS, the TMAX 560 also features traction control and 2 driving modes.
BMW C400X and C400GT – Starting from 289 and 319 million VND, respectively
The BMW C400X and C400GT are equipped with a 4-stroke, single-cylinder, 350cc, liquid-cooled engine that produces a maximum power of 34 horsepower at 7,500 rpm and a maximum torque of 35 Nm at 6,000 rpm. The acceleration from 0 to 100 km/h takes 9.5 seconds and the maximum speed is 139 km/h. The engine power is transmitted through a CVT transmission.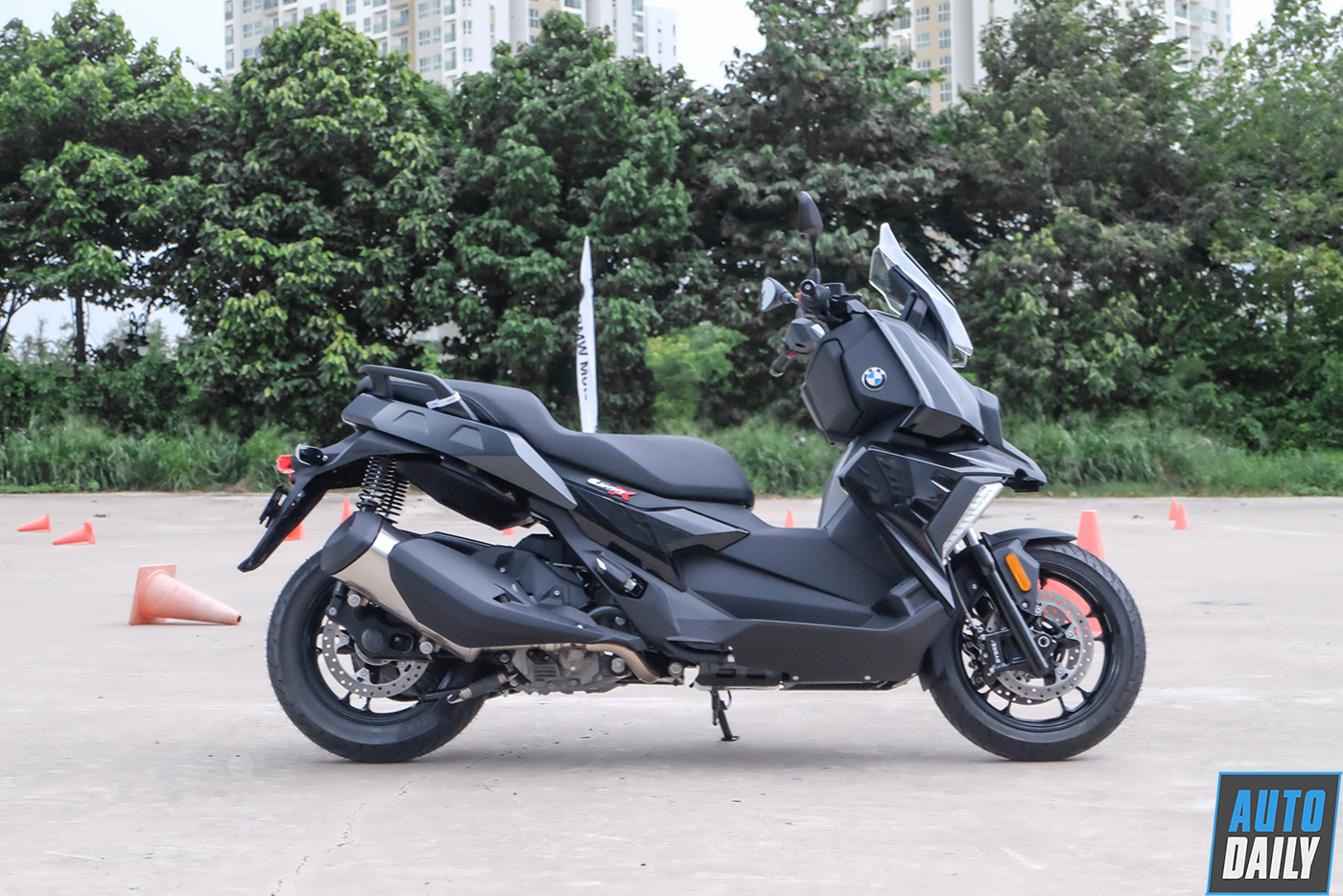 BMW Motorrad equips the C400X and C400GT with a variety of modern connectivity technologies. The Connectivity intelligent connection system together with the 6.5-inch color TFT screen can simultaneously connect with the rider's and pillion passenger's smartphones and headphones via Bluetooth.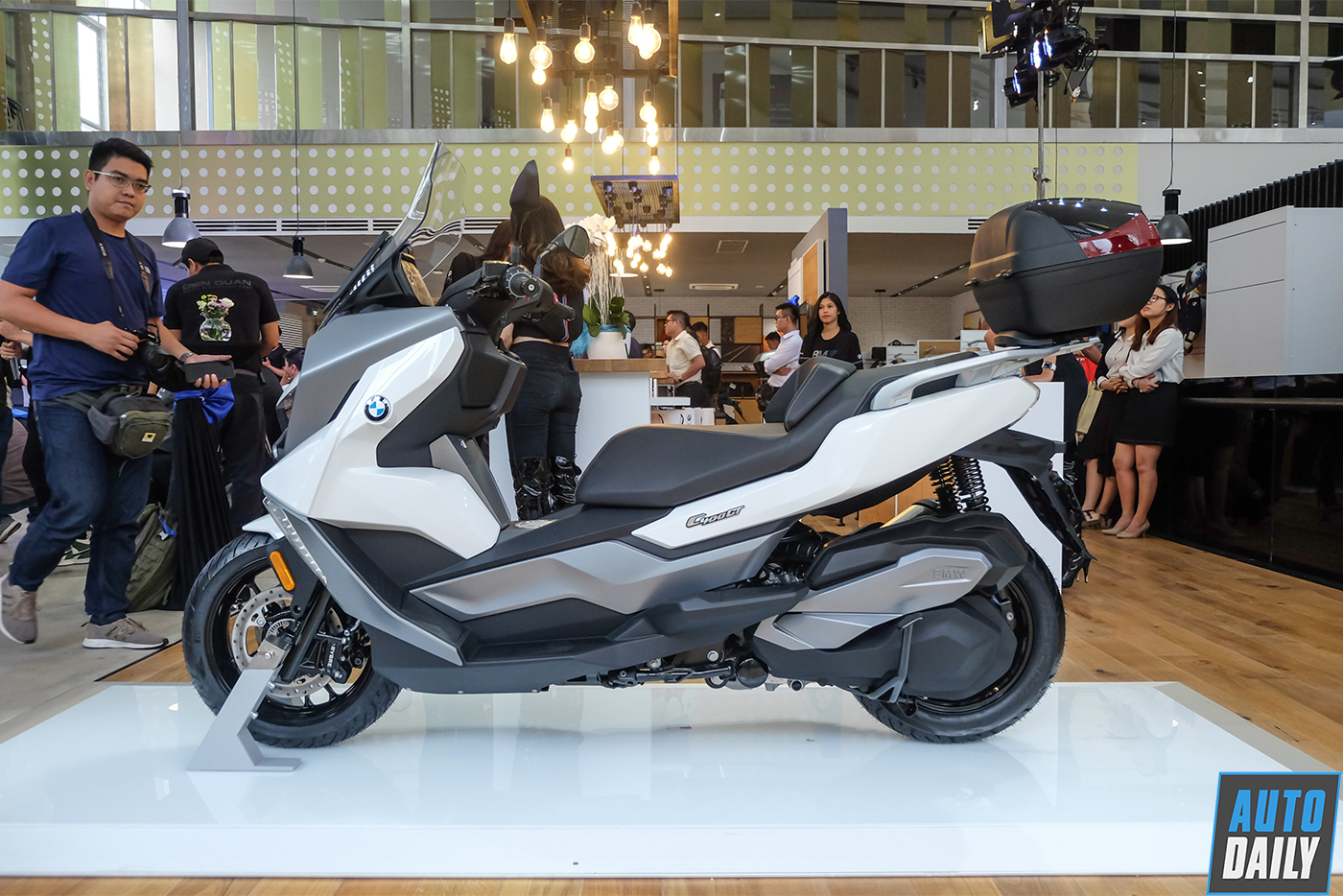 The Multi-Controller multifunctional control wheel helps the rider access vehicle information and connectivity functions faster, without being distracted while driving. The First Mile Function feature on the BMW Motorrad Connected app helps you quickly locate your motorcycle without having to remember the initial parking location.
KYMCO XCITING S350 – Starting from 145.5 million VND
The KYMCO XCITING S350 is a noteworthy option for those who love maxi-scooters and are looking for a 350cc scooter. The scooter boasts a modern design and powerful engine, promising an excellent experience for riders.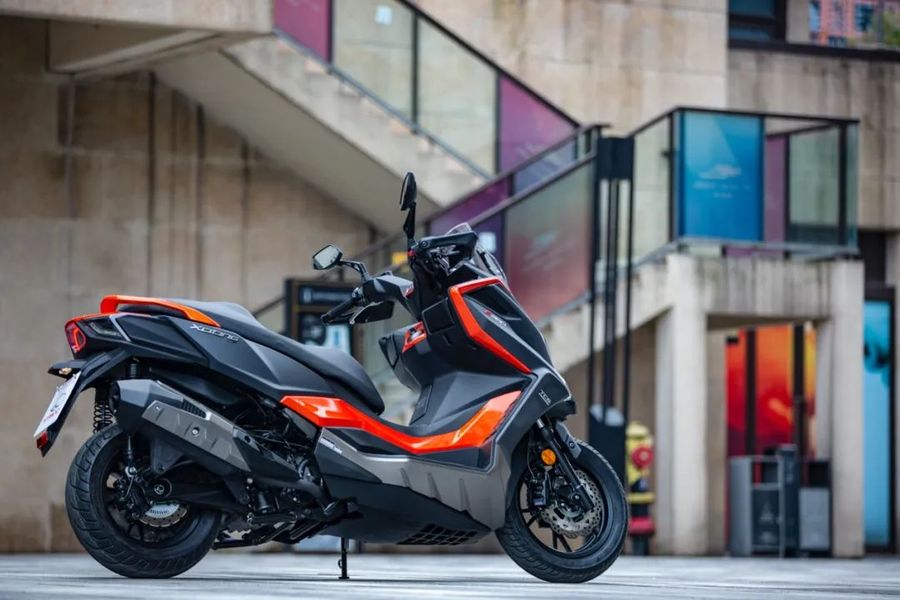 The XCITING S350 is equipped with a 321cc SOHC engine, with a maximum power of 28.5 horsepower and a maximum torque of 30 Nm. It also features an independent fuel injection system, which helps the scooter operate powerfully, smoothly, and fuel-efficiently.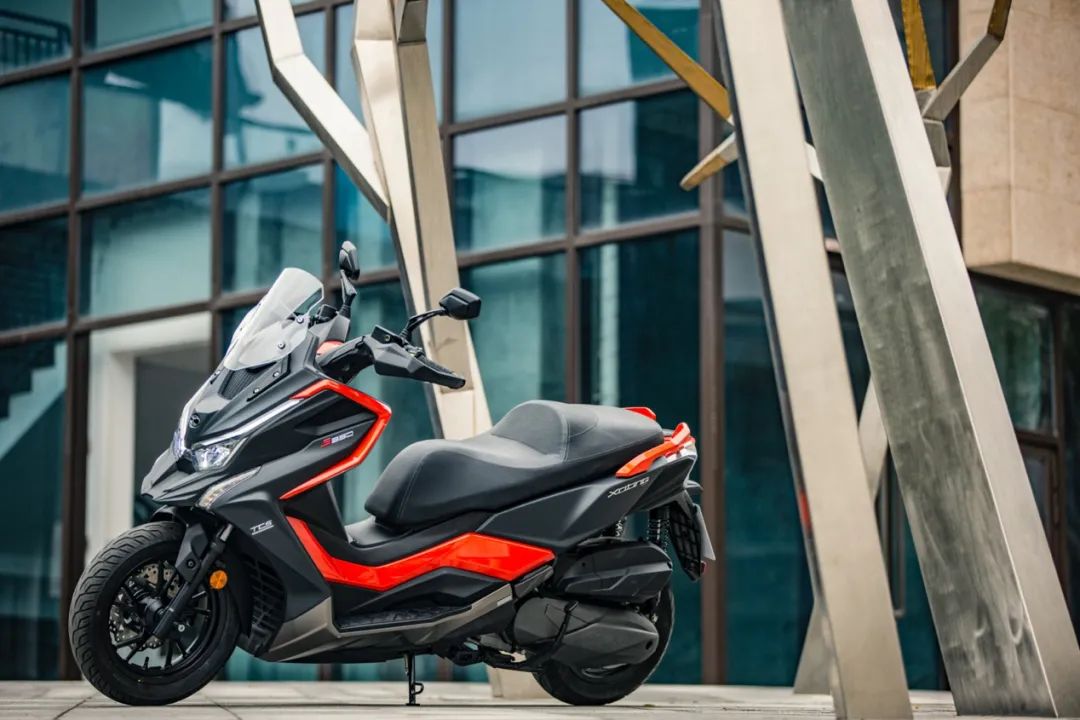 The KYMCO XCITING S350 also has many convenient features and utilities, including LED headlights and taillights, ABS braking system, TCS traction control system, spacious storage compartment, USB port. All of these enhance the safety of the rider.
KYMCO AK 550 – Starting from 375 million VND
The KYMCO AK 550 features a DOHC, twin-cylinder, 550.4cc, liquid-cooled engine that produces a maximum power of 53.3 horsepower at 7,500 rpm and a maximum torque of 55.6 Nm at 5,500 rpm. The power is transmitted to the rear wheel via a continuously variable transmission and belt drive. The engine meets Euro 4 emission standards. The scooter has two driving modes: Rain and Full Power.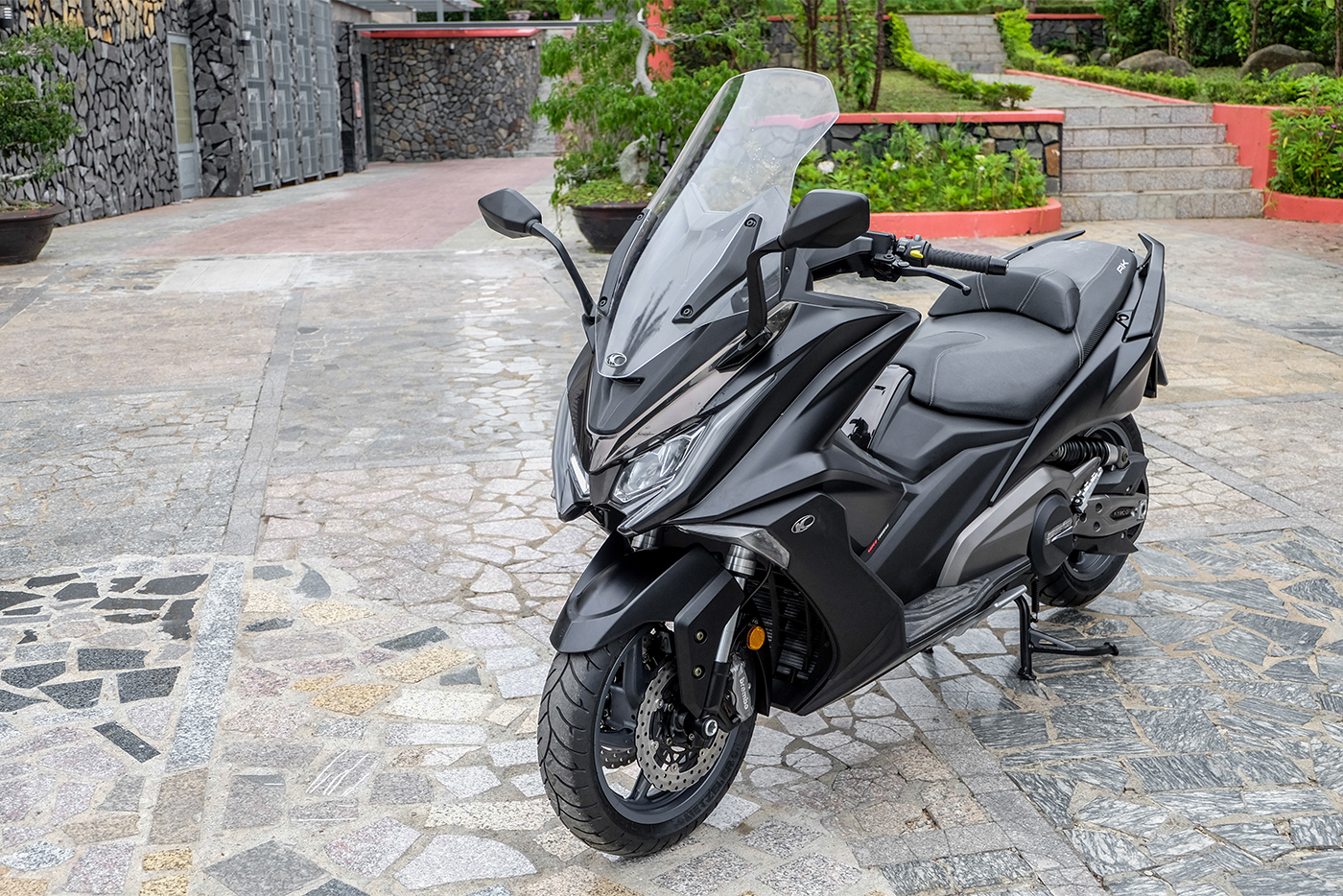 Notably, KYMCO has integrated the Noodoe system into this model. This technology is integrated into the scooter's digital instrument cluster through an app on the rider's smartphone, connected via Bluetooth, with 7 key features including: Clock (displaying the current time, which can be designed with images from the Noodoe Cloud system), Speed (displaying the current speed while riding).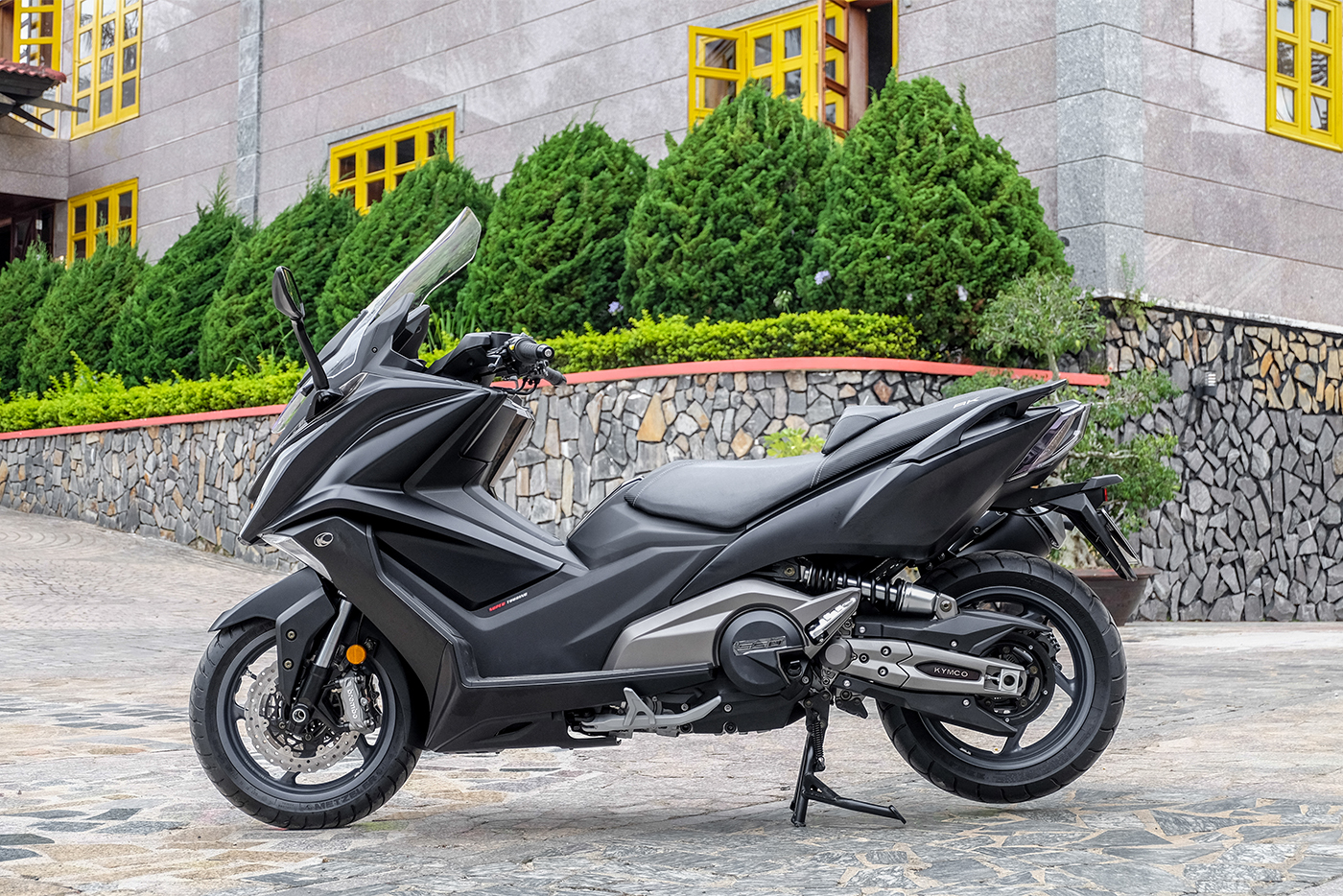 In addition, the scooter features the Weather function (displaying the current weather conditions and near-future weather forecast, about 3 hours ahead), the Compass function (searching for useful locations nearby, connecting with friends using Noodoe), the Notification function (displaying notifications from the phone or social networks when the scooter is running below 5 km/h), the Find My Scooter function (remembering the scooter's location and helping you find it), and the Navigation function (this feature counts down the number of traffic lights from your current location to the turning point).
By Luân Võ (forum.autodaily.vn)